If you are a hamburger fan like me, then Shula Burger is the place for you! One of the few fast food places that the burger is actually cooked to order and made with Premium Black Angus Beef, Short Rib and Brisket so that you enjoy a tasty, juicy burger every time. I must say they live up to that! Shula Burger simply must be experienced!
SHULA BUGER
8124 West Irlo Bronson
Memorial Hwy
For those of you that don't know who Don Shula is, Shame on you!! Ha! He is a NFL Legend and Hall of Fame Coach who won back to back Superbowls with the Miami Dolphins in 1972 and 1973. His 1972 team went 17-0 recording the only perfect season in the NFL. Go Fins!!
SHULA BURGER IS GREAT!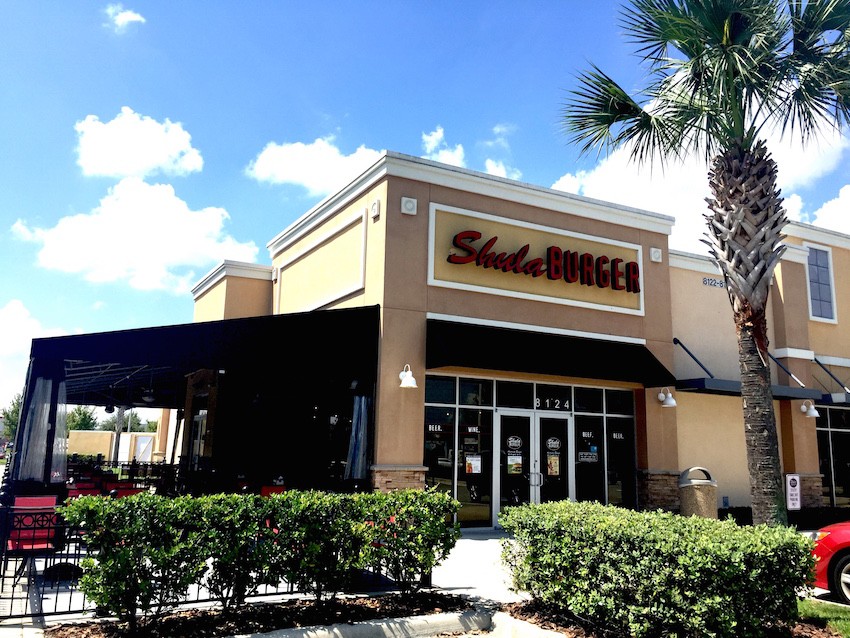 As a Dolphin Fan, I was super excited to check this place out. When I walked in, I was immediately greeted by the gentleman at the counter, who showed me the menu and explained a few options. I quickly noticed that Shula Burger didn't offer the typical fare or burgers. Here are a few that stood out to me.
The Wine Country Shula Burger – comes with roasted peppers, fresh goat cheese, balsamic greens and roasted tomatoes
The Southwest Shula Burger – comes with roasted corn and black bean salsa, charred red onion, pepper jack cheese, and topped with chipotle spread.
The Don – two American classics come together as one! A Shula Burger, a hot dog, pickle, onion sauce, American cheese, ketchup, yellow mustard on a brioche style bun. Carries his name, surely must be a Don Shula Burger favorite!
But wait, there's more … A chicken sandwich, turkey burger, vegetable burger and a hot dog rounded off the menu. They also have a few salads to choose from as well as the normal sides like, sea salt fries, sweet potato tots, onion rings, fried pickles, and Blue Cheese chips. Shula Burger handles the need of the vegetarian too!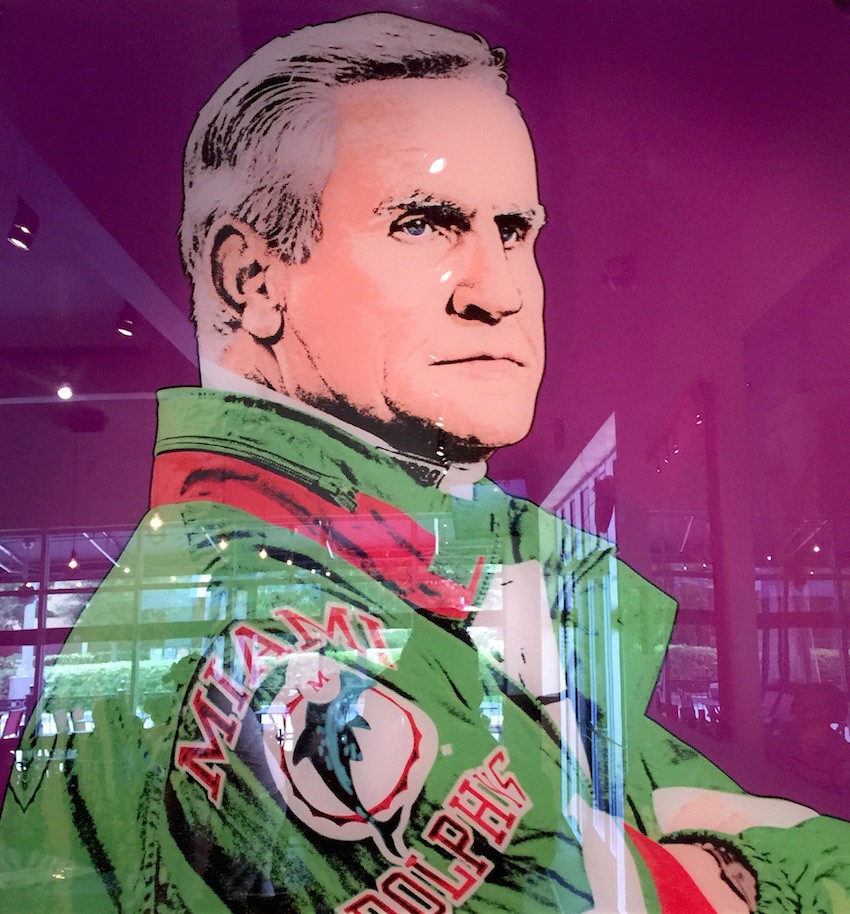 I must say that while "The Don" peaked my interest, I went with the basic Mushroom and Swiss burger. I ordered at the counter, was given a number to place on the table, and was told they would bring it to me when it was ready. I grabbed my soda headed off to find a seat. (On a side note, I noticed that they offered draft beer and wine as well. How cool is that!) When my burger arrived, the first thing I noticed was the "Shula" logo branded on the bun, awesome presentation to say the least! The burger was a perfect, medium rare, as ordered, juicy and delicious. The seasoned fries that came with the burger were both hot and fresh.
My only disappointment was the lack of Miami Dolphin paraphernalia in the place. I had expected the walls to be covered with pictures, posters and other fan fare. Instead it just had a few pictures of Don Shula. Only in one of those pictures was he even wearing a Miami Dolphins jacket. Being a Dolphin fan, I was hoping for much more.
All in all, my experience at Shula Burger was a great one, and I highly recommend it. If any of you have ever had "The Don" please let me know how it was, as I may try it next time.
If You Enjoyed This Post, Don't Miss:

Covering Orlando & Central Florida
'Coast to Coast'
Daytona Beach • St. Pete Beach
• Clearwater Beaches •
Family Fun, Local Events,
Attractions, Discount
Ticket Opportunities & More!
Shula Burger
Don Shula Signature Burgers
ShareOrlando.com | Share Orlando


950 Celebration Blvd, Suite H

Celebration Florida 34747