Orlando Sea Life Aquarium is one of Orlando's newest attractions. It is located inside the I-Drive 360 complex, right next door to the Orlando Eye.
Orlando Sea Life Aquarium
8449 International Drive
Orlando, FL 32819
The Orlando Sea Life Aquarium allows you to explore the underwater world of sea creatures. From encounters with sharks and jellyfish, to a hands-on pool where you can actually touch star fish and sea urchins. You can explore the sea creatures of the Atlantic, Pacific and Indian Oceans. There is something for everyone to enjoy.
The first step of your journey "under the sea" at the Orlando Sea Life Aquarium is where you are walked into a round room, with a domed ceiling. However, this room was very different. The room is completely encircled by a fish tank. The outer wall was one big aquarium. I stood and watched schools of fish swim around the room. It was a very cool concept. On the domed ceiling they played a cartoon movie. (I will be honest here, I cannot remember what the movie was about because I was too busy watching the fish swim in circles.) Upon completion of the movie, we exited through another door and entered the aquarium itself.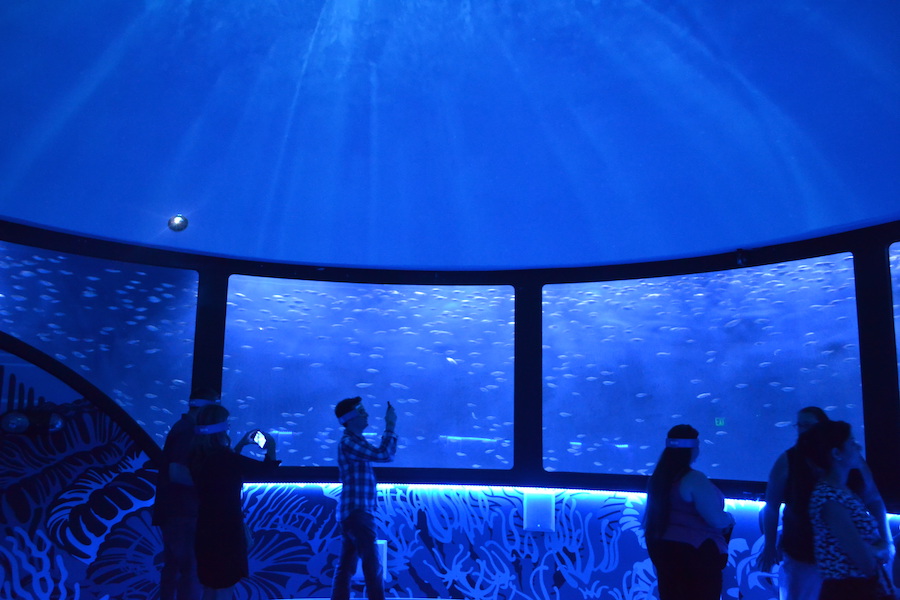 Orlando Sea Life Aquarium
Each area had it's own theme, ranging from Ocean Caves to Shark Shipwreck and many more. Some of my favorites areas were:
Ocean Caves – This area was set up as you were in and out of many coral caves. The coolest part of this is that you could get up underneath the aquariums and rise up as if you were inside the tanks. Really cool!
Ocean Invaders – This is home to a HUGE jellyfish tank. I could sit and watch those things swim for hours. They are so peaceful, yet being a Florida Boy, I know they can put quite a sting on you, if you get tangled in their tentacles.
Sting Ray Cove – The name speaks for itself, but these creatures glide so smoothly through the water, it makes them look as if they are flying.
Coastal Rock Pools – This is one of the coolest areas in the aquarium. If you have ever wanted to find out what a starfish or sea urchins feels like, this is the place for you. It is a hands-on exhibit, where you are free to touch the creatures.
The Caribbean Sea – This was definitely one of my favorite areas! This is home to the 360 degree underwater tunnel. The tunnel you walk through is completely see-through. As you walk through it, you can watch the fish swim over, around and under you, which I have to say, is an awesome experience. As I walking through, we were lucky enough to have a fish (species unknown) staring at us, which made for some really cool pictures.
While I have only touched the surface of what Sea Life Aquarium has to offer, there are so many other areas to see. While walking through the areas we saw Octopus, Seahorses, Blow Fish, Sharks, Sea Turtles, and so much more.
I highly recommend a visit to Orlando Sea Life Aquarium. It's fun and educational for all ages. You can purchase your tickets to Orlando Sea Life Aquarium from our preferred ticket vendor: Kissimmee Guest Services.

Covering Orlando & Central Florida
'Coast to Coast'
Family Fun, Local Events
Attractions & More!

See the New Orlando Sea Life Aquarium Today!
950 Celebration Blvd, Suite H
Celebration Florida 34747