JETTY PARK | SPACE COAST FLORIDA
One of my favorite beach parks to go to is Jetty Park.  Jetty Park is located on the Space Coast just north of Cocoa Beach.  Jetty Park is a beautiful 25 acre park including 3.5 acres of white, soft sandy beach.  Complete with bathrooms, showers, loads of picnic areas, and a 1200 foot fishing pier there is tons to keep you busy.  There are so many reasons why I love this place, but here are my top four.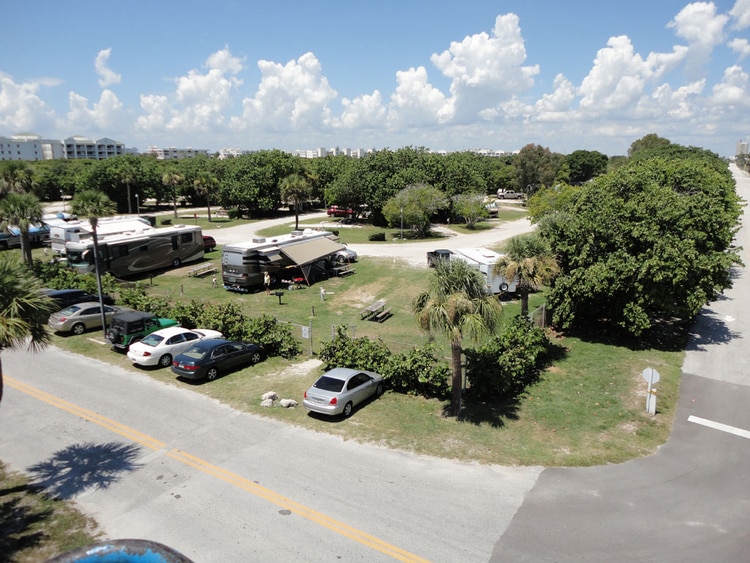 The Beach – The beach at Jetty Park is awesome.  There is a boardwalk to get you over the sand dunes, and after that there is a short walk to the beach area.  I have to admit, after the boardwalk there is about a 75 yard hike through soft white sand that is brutal if you are pulling a cooler or a wagon full of your beach equipment.  Once you get through that, the beach is pristine.  One of my favorite things about the park as they allow you to set up your own canopy which will definitely help you from the hot summer sun.  The beach gets busy during the summer months, so I highly suggest getting there early.  It is important to mention that there are showers and changing rooms right off the beach.  This is important for me, as I hate the drive home when covered in salt and sand.  So bring a change of clothes for the ride home.
Camping – Jetty Park offers guests a variety of camping options from tent camping in a rustic site to relaxing in your RV with all the amenities included. My family and I enjoy camping there, as it's just a small walk to the beach. Just to let you know, some of the campsites have a ton of shade and others have little to no shade, so make sure you ask about that when making your reservation.
The Fishing – Jetty Park has a 1,200′ fishing pier that extends into the ocean guaranteeing that no fish is safe from the experienced angler. The fishing pier is fully accessible to the physically challenged. The fishing pier is equipped with running water and fish cleaning stations. And you don't need a license to fish off the pier although fishing rules and regulations still apply. Bait and tackle can be purchased at the Bait Shop located in the two-story beach pavilion.  My son and I were catching baby shark off the pier the evening we were there.
The Inlet – I know you are probably asking, why the Inlet Tim? Well watching the cargo ships coming in and out of the inlet is amazing.  You never realize how big these things are until you are that close to them.  Then there are the cruise ships.  Carnival, Royal Caribbean and Disney Cruise lines are just a few of the ships you will see leaving the port.  Again, these ships are huge.  The ships usually blow their horns as they are leaving the port.  The one of the coolest parts is to hear the Disney horn.  It actually plays "When You Wish Upon A Star" when it blow.  Super cool!!
I could go on and on about why I like Jetty Park when going to the beach, but the above are my top 4.  One thing I didn't mention is that Jetty Park is just a short drive from Ron Jon Surf Shop.  No trip to the beach and to Cocoa is completely without a stop at the best surf shop in the world.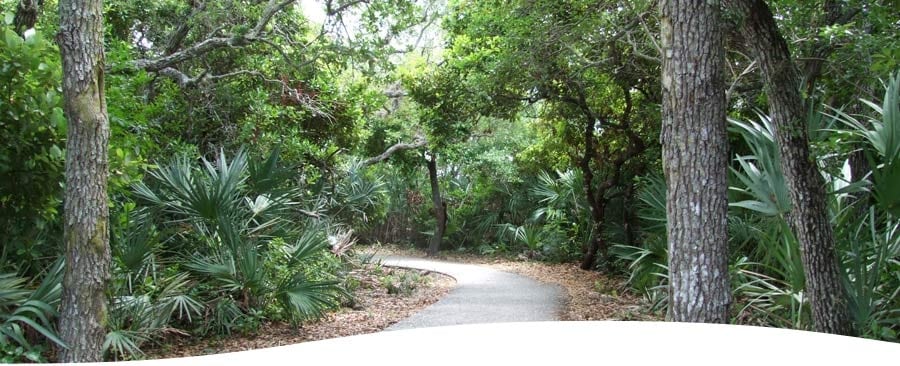 If You Enjoyed This Post, Don't Miss:

Covering Orlando & Central Florida
'Coast to Coast'
Daytona Beach • St. Pete Beach
• Clearwater Beaches •
Family Fun, Local Events,
Dining Reviews, Local Get-a-Ways,
Attractions, Discount
Ticket Opportunities & More!
Top 4 Reason Why You Should Go To Jetty Park
ShareOrlando.com | Share Orlando


950 Celebration Blvd, Suite H

Celebration Florida 34747