If you haven't visited The Tin Roof in the I-Drive 360 Complex, here are 3 reasons why you should.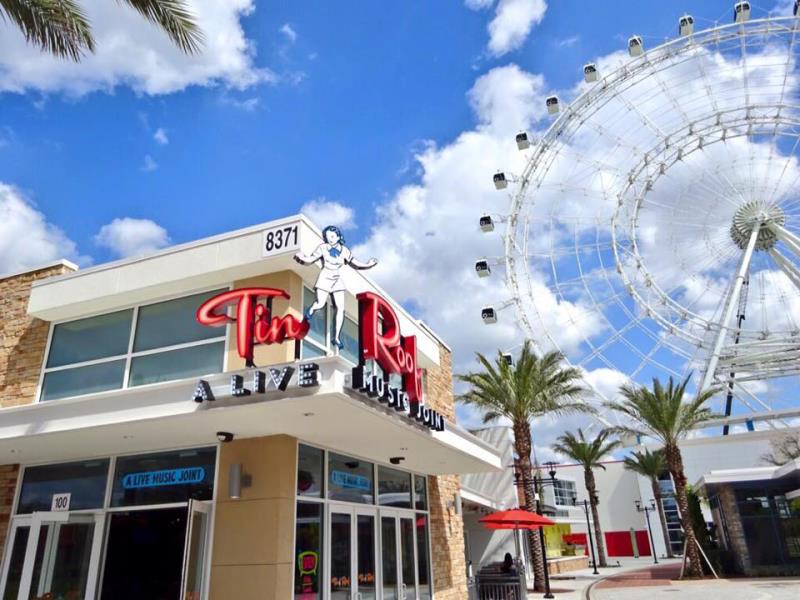 The Food!
The food at the Tin Roof is amazing! The food has a southern flare with a little Louisiana home style cooking mixed in. Here are a few items on the menu I HIGHLY suggest:
Shrimp and Grits: This is absolutely mouthwatering. The sautéed shrimp, peppers and bacon, simmered in a spicy tomato sauce are a perfect topping for stone ground corn grits that is cooked to perfection. Being a southern boy, shrimp and grits brings back memories of my childhood.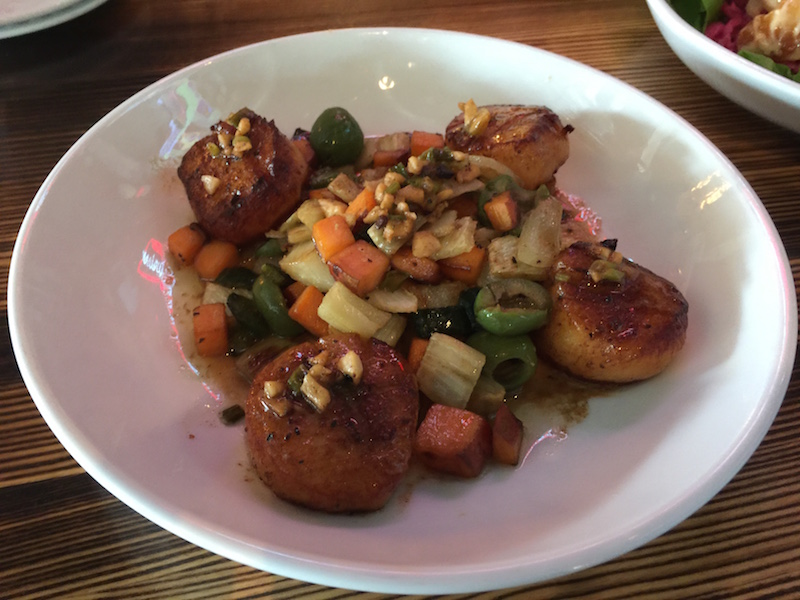 Sea Scallops: They are huge scallops pan roasted with sweet potato, fennel, green olives, parsley and lemon butter. The combination of all of these ingredients make for one of the best scallops I have ever had.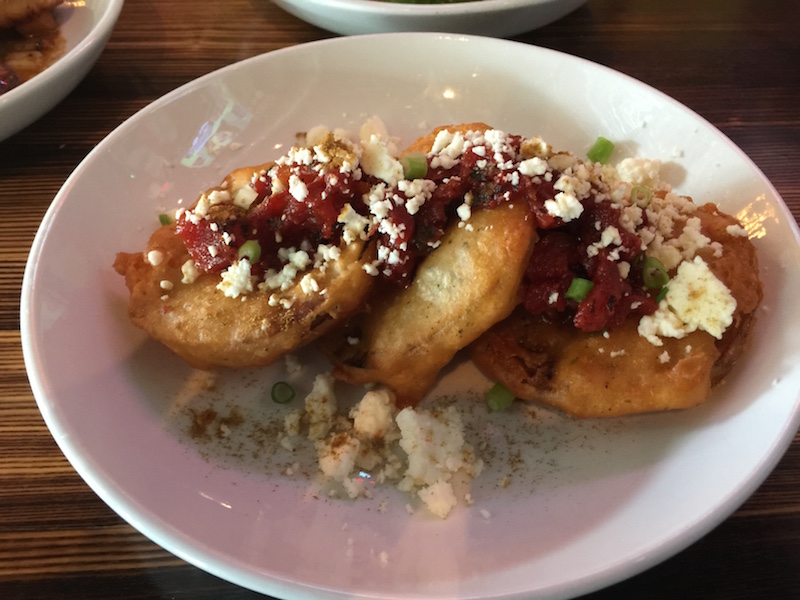 Fried Green Tomatoes: Tin Roof found another one of my favorite southern foods and topped it with smoky tomato jam and queso blanco. The jam adds a perfect sweetness to the tomato that you won't soon forget.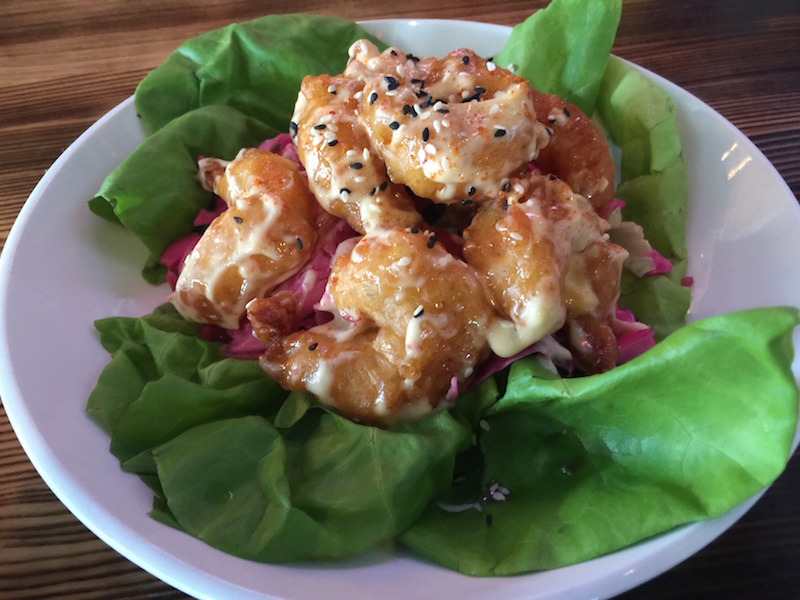 RHCP Shrimp: cornmeal crusted and tossed in a sweet and spicy mayo that gives the shrimp a small kick to liven up the taste buds.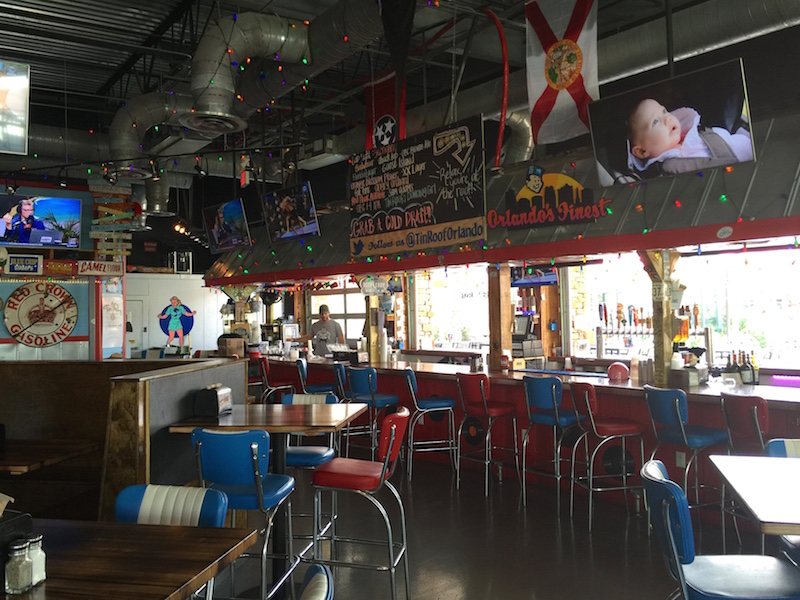 The Drinks!
The Tin Roof has a full list of domestic and craft beer including a few local draft selections from the Florida Beer Company, Orlando Brewing and Cigar City. They also have a full bar that includes several signature drinks like The Tin Gin Mojito, Three Piece Suit and the Orange Blossom Special. If you are a wine drinker, no worries they have you covered too!
The Music!
The Tin Roof has live music daily, starting early evening and going well into the night. Most of the bands are local like The Leonard Brothers (voted Orlando's favorite cover band) and David Oliver Willis (American Idol Finalist) but on occasion they throw in a popular solo artist or two. Chuck Wicks (country singer) who is famous for his song "Stealing Cinderella" was performing on one the nights I was there. As you can imagine it was a packed house!
I highly suggest stopping by the Tin Roof! Whether, you're there for the food, the drinks and/or the music, you are sure to have a blast!
Please note: The Tin Roof provided me the delicious food samples mentioned above. All opinions are my own.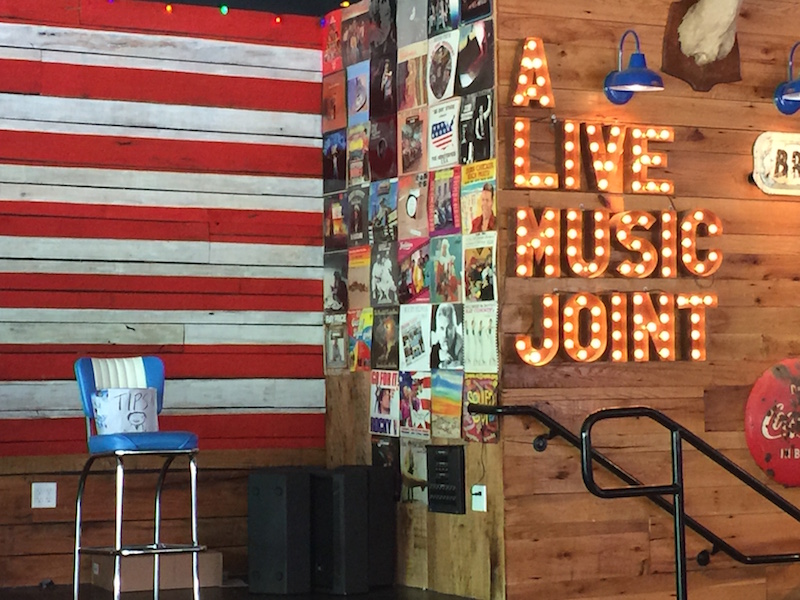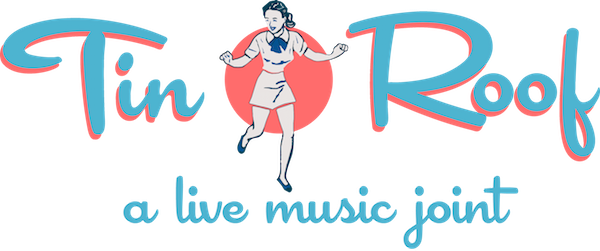 If You Enjoyed This Post, Don't Miss:

Covering Orlando & Central Florida
'Coast to Coast'
Daytona Beach • St. Pete Beach
• Clearwater Beaches •
Family Fun, Local Events,
Dining Reviews, Local Get-a-Ways,
Attractions, Discount
Ticket Opportunities & More!
TIN ROOF
A Part of the I-Drive 360 Complex
ShareOrlando.com | Share Orlando


950 Celebration Blvd, Suite H

Celebration Florida 34747