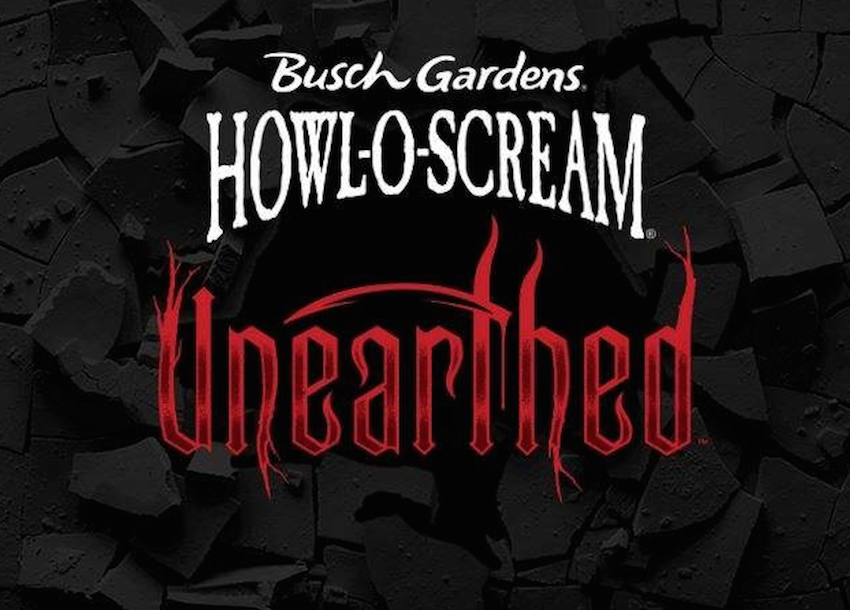 I recently had the chance to head over to Tampa and check out Howl-O-Scream.
Howl-O-Scream is Busch Gardens premier Halloween Event that runs on select nights through October 31st.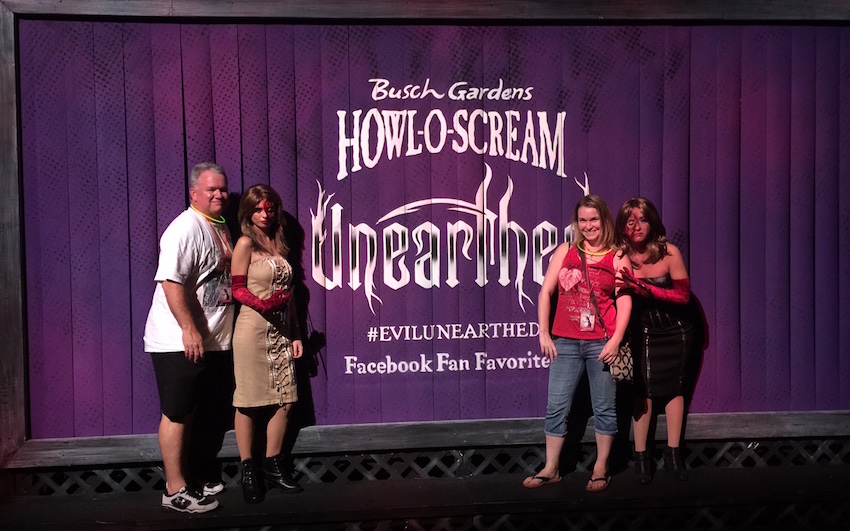 I must admit, that I have been to Howl-O-Scream many times in the past years, but this year is by far the best so far. This year their attention to detail is top-notch and the costumes are awesome! Howl-O-Scream has 7 houses, several scare zones and an awesome show you don't want to miss.
Howl-O-Scream – The Houses!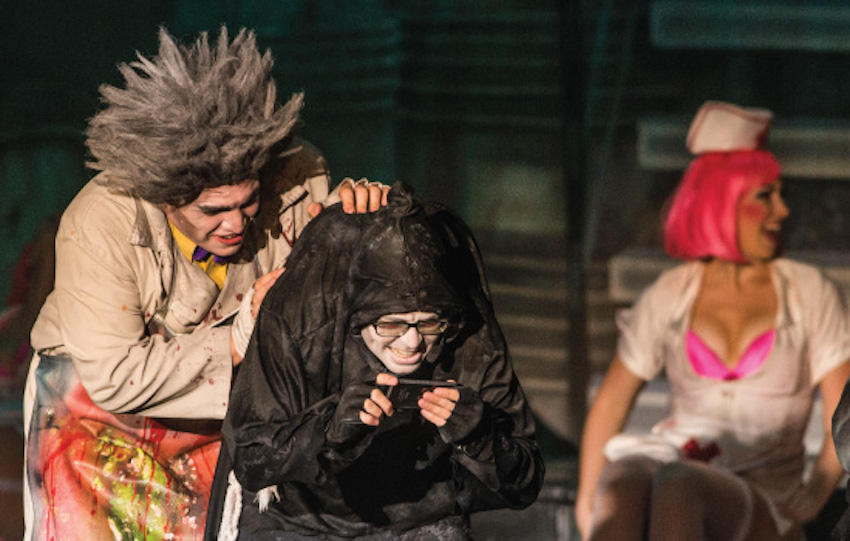 Unearthed Scarlett's Revenge ~ New this year, and created by the producer of The Blair Witch Project, Robin Cowie. Robin holds nothing back as he tells the story of a century old house that is uncovered by a construction crew. Upon opening the house door, a scary entity is unearthed ~ Scarlett ~ a furious demon who wields a deadly deck of magical cards summoning creatures of Howl-O-Scream past. In my opinion, this was the best house of the year, and probably was one of my favorites of all time.
Death Water Bayou ~ In the deep back woods of the Bayou, a Voodoo Queen and her sadistic friends, transform Bayou visitors into evil minions with dark magic. The cool thing about this house is that most of it is outside. It was a hot muggy night, which made us feel like we were really walking through the bayou.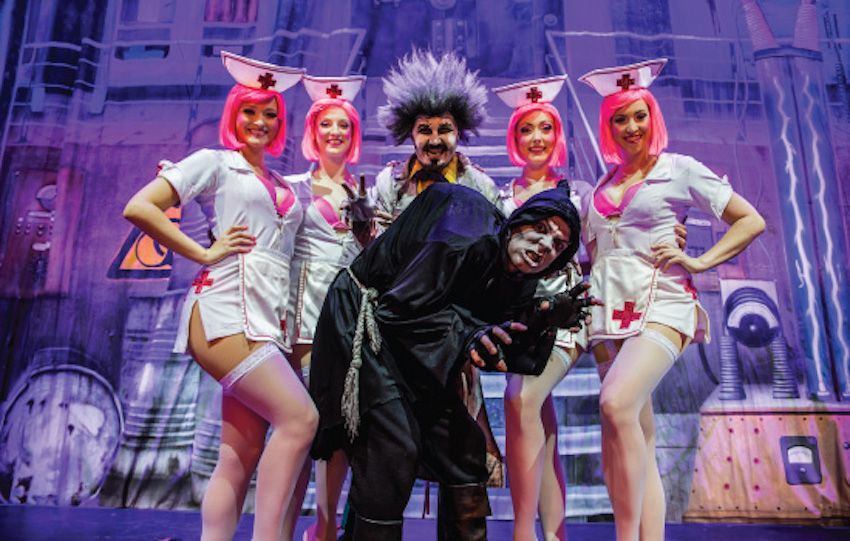 Circus of Superstitions: The Last Laugh ~ This house is back by popular demand, but upgraded to a new high, or low depending on how you look at it. First, I hate clowns, but then add bright colors and make it 3D, and you may need a change of pants. At least, I did. OK, not really but it was close. The clowns jump out from every direction and the 3D effects add to the feel. Scary for sure!!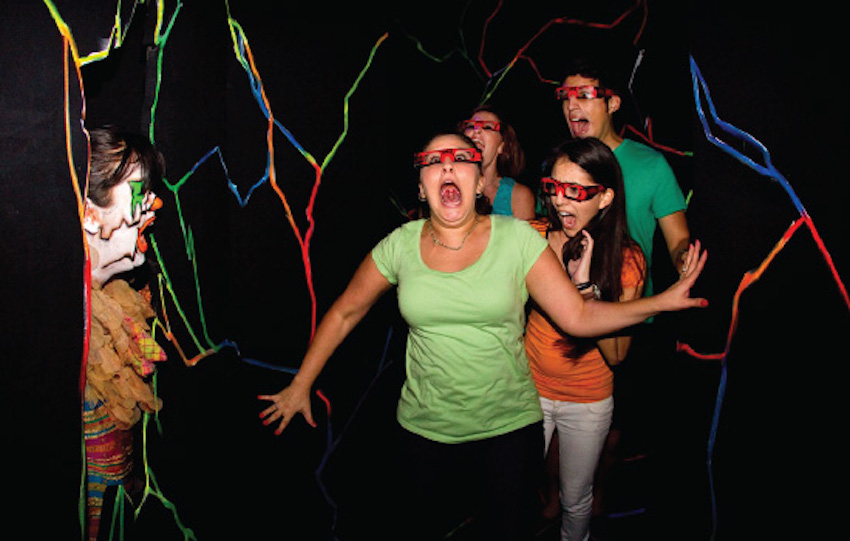 Dead Fall: Thirst For Blood ~ This house was very creepy. One of my worst nightmares is to be eaten by plants and my second is zombies. Mix those two together and its definitely not a place I want to be. Again the attention to detail was superb in this house and you don't want to miss it!
Zombie Mortuary ~ This house has Zombies Galore. It appears that zombies have taken over a small town mortuary and seeking the flesh of those that come to pay their last respect to their friends. Problem is just like their friends, they become the victims of starving zombies. This house is dark and twisted but I loved every inch of it!
There are two more houses I wanted to mention, The Basement and Zombie Containment Unit 15. Both were very scary and you don't want to miss them.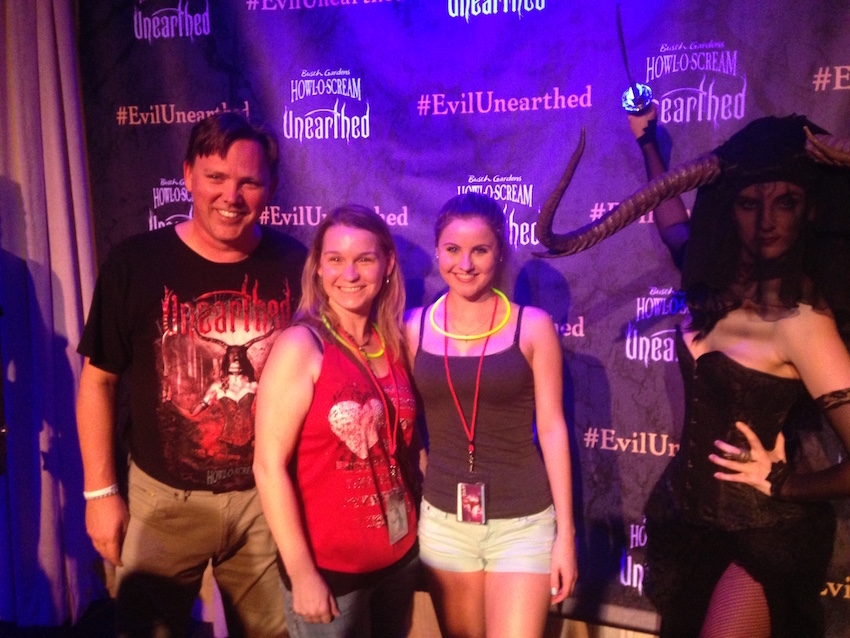 The Fiend Show!
The Fiend Show is by far one of my favorite Halloween Shows around. The Professor and his assistant Igor are back in style! The pop culture jokes this year are hilarious and include the Kayne West and Kardasian epidemic, as well as many jokes pointed to the election year, with Donald Trump being the butt of many of them. The music was taken from some of today's most popular hits. The dancing nurses are back with their hot pink outfits. Ladies, don't panic, there are male nurses that I am sure you will enjoy as well. This show is definitely PG-13, but well worth the stop.
As I said in the beginning, this years Howl-O-Scream was one of the best to date and you don't want to miss. I am all ready looking forward to next year, as they continue to get better year after year!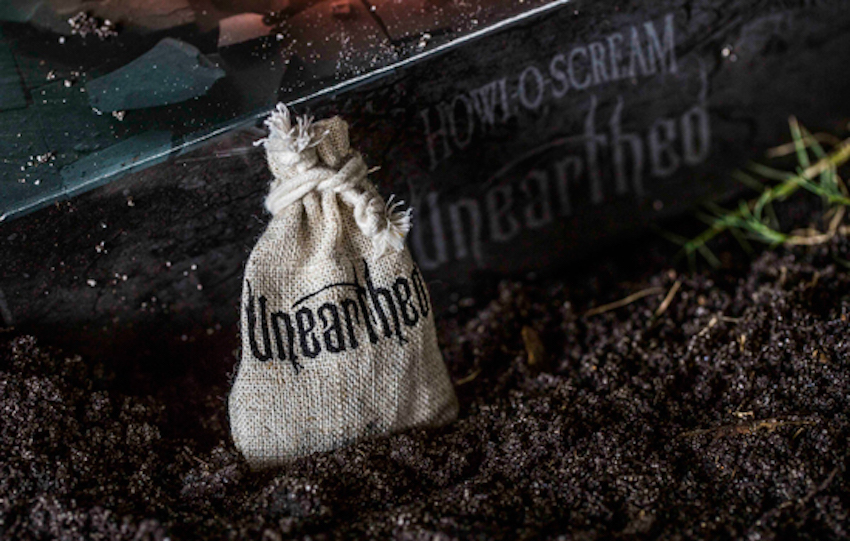 If You Enjoyed This Post, Don't Miss:

Covering Orlando & Central Florida
'Coast to Coast'
Daytona Beach • St. Pete Beach
• Clearwater Beaches •
Family Fun, Local Events,
Dining Reviews, Local Get-a-Ways,
Attractions, Discount
Ticket Opportunities & More!
HOWL-O-SCREAM
BUSCH GARDENS TAMPA
ShareOrlando.com | Share Orlando


950 Celebration Blvd, Suite H

Celebration Florida 34747