When someone first told me about the Screamin' Gator Zip-line course at Gatorland, I thought they were joking? Zip-lining over thousands of alligators? No way… they wouldn't do that. Well, yes… yes they have! And during my visit to Gatorland last week, I had the chance to give it a go.
When I arrived at the check in area I was really nervous. But it got even worse when I had to sign the waiver, stating that if I happened to fall into a pit of hungry alligators, Gatorland would not be responsible for any loss of limbs. Ha! It didn't really say that, but just like any other wild adventure, I did have to sign a waiver. I was then escorted into a back room where I would meet up with the rest of the group. There were only 6 of us in the group. Looking at the other 5 people, I was glad to see that I wasn't the only one scared out of my mind.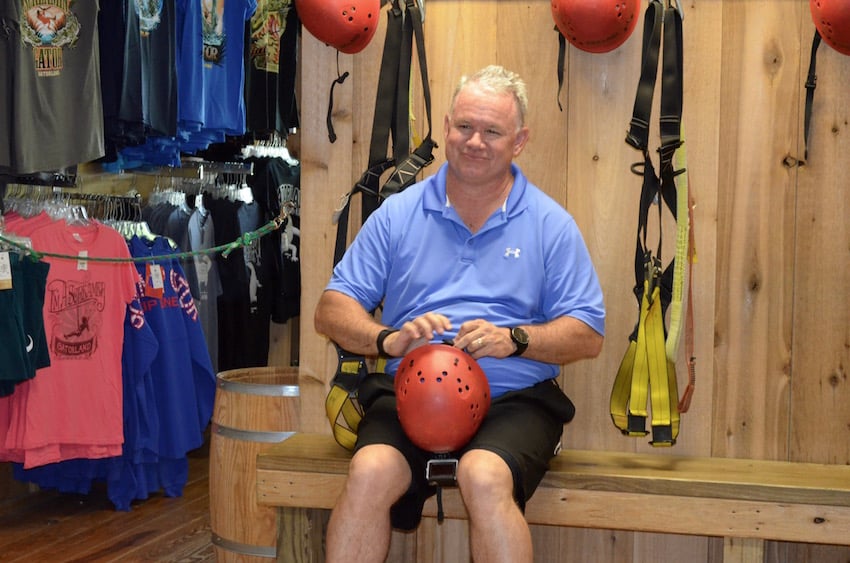 Our two guides came in, introduced themselves and helped us get all of our gear on. I have to admit, putting the safety gear on was an adventure in itself. My first attempt didn't go so well. I had one arm tied behind my back and the other one was over my head. Thankfully one of the guides came over and helped me out. Once we were all geared up, we started our long walk out to the first platform. We were given another safety briefing when we reached the top of the platform, and then off we went.
Stepping off the first platform was SCARY! But I sucked it up and off I went. (GUYS PLEASE NOTE: Make sure you pull the straps down onto the back of your thighs before you go, otherwise two particular body parts may end up in your throat. You have been warned!)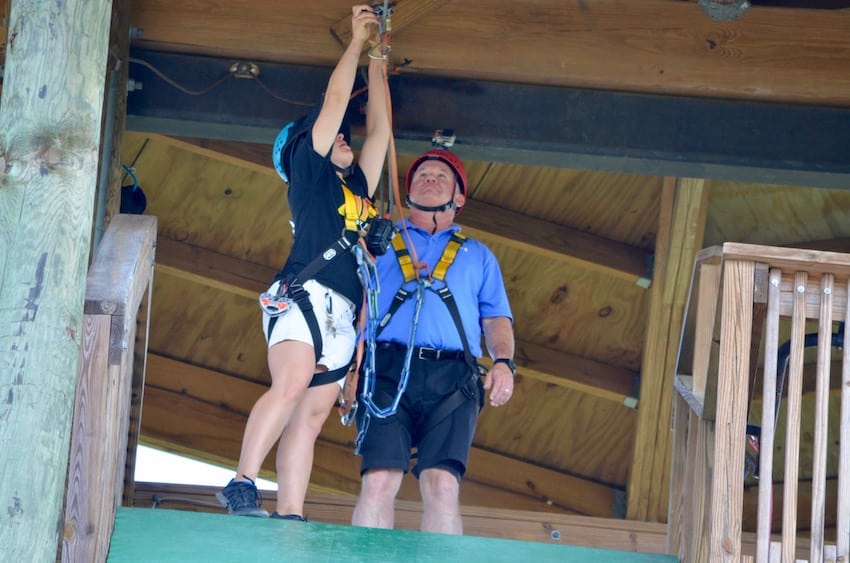 Zip-lining at Gatorland is a fun and exhilarating all at the same time. Until of course you look down and see the hundreds of hungry alligators watching you and hoping for small mishap. Of course that never happens! At least not yet!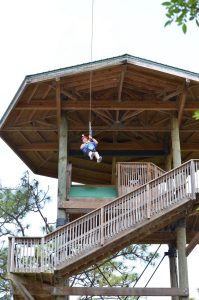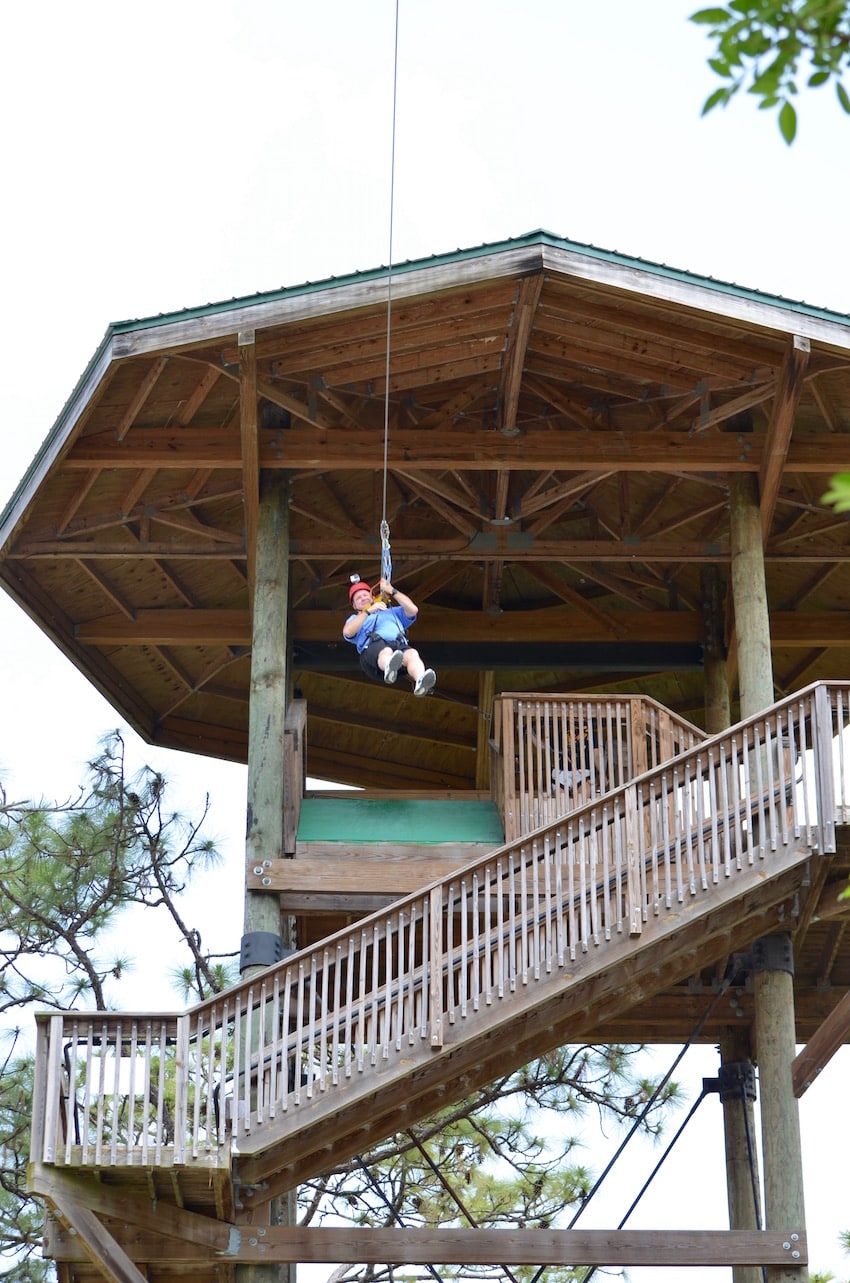 We continued through the course, and walked over a suspended bridge. The bridge was cool, and something a little different. Needless to say, I slowly maneuvered myself slowly across this obstacle.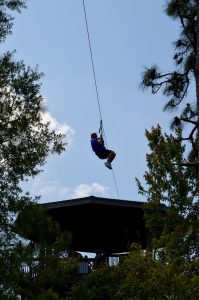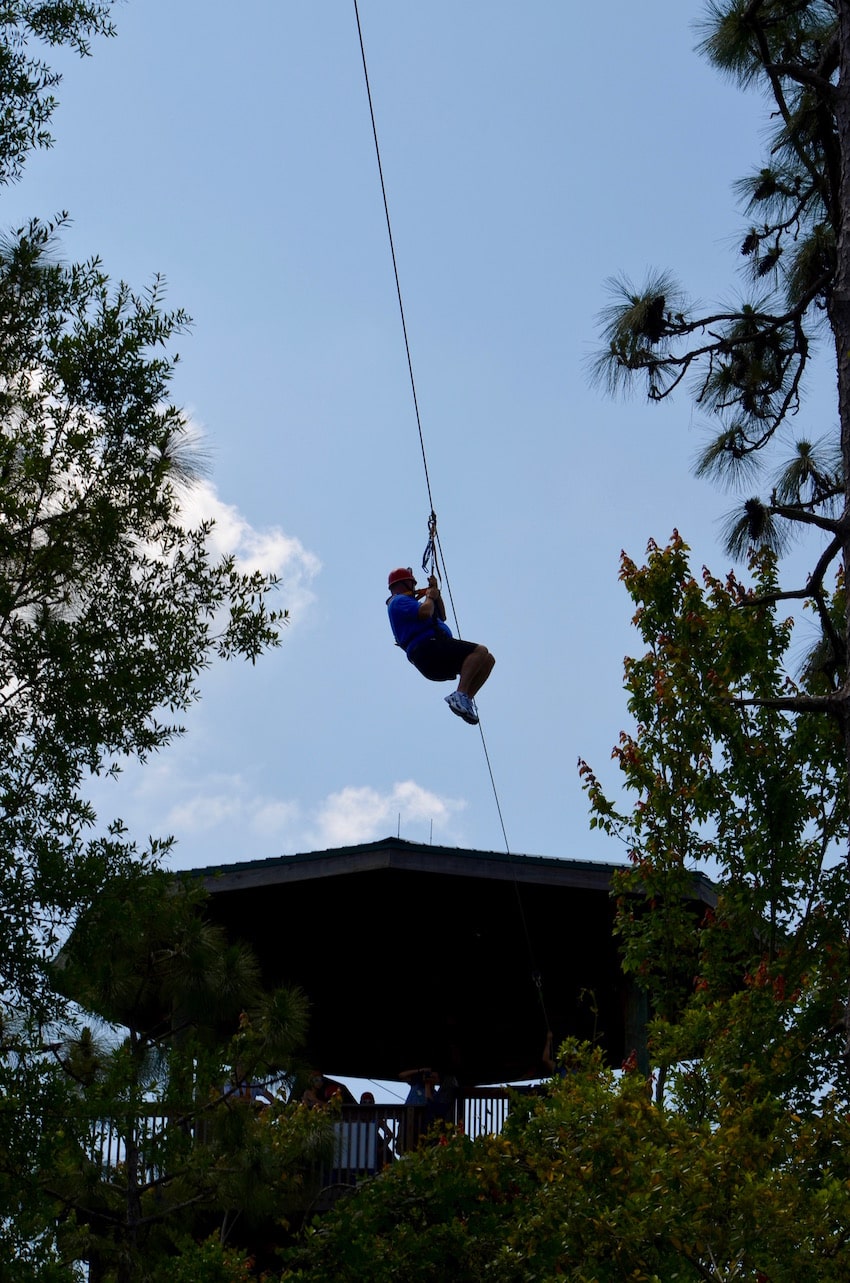 When all was said and done, we had completed 6 Zip-lines, plus the suspended bridge. I  have made a lot of jokes about falling, but although the adventure was scary, I never once felt unsafe. The guides do a great job of keeping you safe and sound and having fun. I highly suggest if you are planning on visiting Gatorland, you add on the Screamin' Gator Zip-line Adventure. You will thoroughly enjoy it!
Ticket can be used at anytime, but must be purchased on or before June 30th, 2016.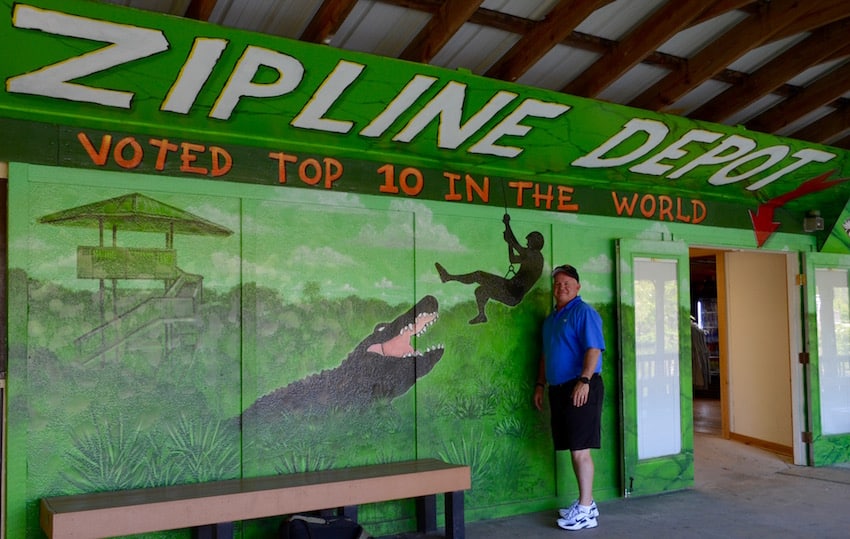 If You Enjoyed This Post, Don't Miss:

Covering Orlando & Central Florida
'Coast to Coast'
Daytona Beach • St. Pete Beach
• Clearwater Beaches •
Family Fun, Local Events,
Dining Reviews, Local Get-a-Ways,
Attractions, Discount
Ticket Opportunities & More!
Screamin Gator Zip-line
Gatorland Orlando
ShareOrlando.com | Share Orlando


950 Celebration Blvd, Suite H

Celebration Florida 34747