Want to be one of the first to ride SeaWorld's newest, fastest, longest roller coaster Mako? Well now's your chance!
Give Kids the World Village (GKTW) is auctioning off the seats that will allow the winners to be among the first to ride Mako coaster on June 8th, before the grand opening which is set to open June 10th.
All proceeds will help Give Kids the World fulfill the dreams of children with life-threatening illnesses whose wish is to visit Orlando's world famous theme paks and other attractions.
According to the press release, the seat auction will be available at www.32auctions.com/InauguralMakoRide, now until June 3rd. Riders may pick their preferred seat during the bidding process depending on their desired thrill level: a middle seat in the middle car, or a side seat in the back.
There's even an exclusive, one-of-a-kind experience – offered at a minimum bid of $2,000 – that will award the winner two seats in the front row, riding with Brian Morrow, Vice President of Theme Park Experience for SeaWorld Parks & Entertainment and Give Kids The World Village President and CEO Pamela Landwirth. In addition, the premium package winner will be awarded a two-night's stay at a hotel near the theme park and lunch with Morrow, among other perks.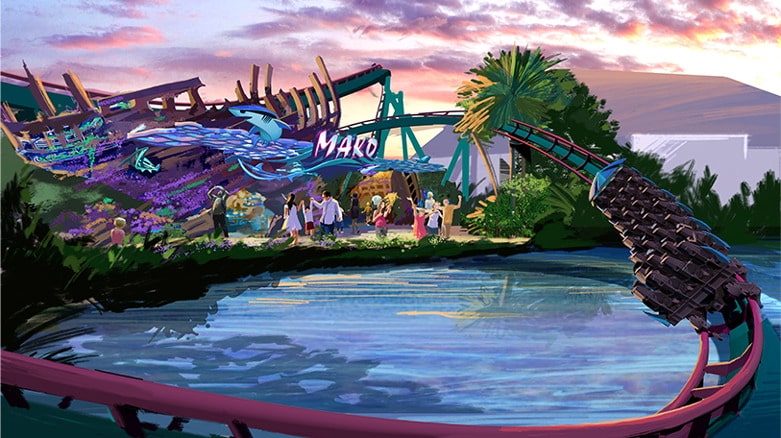 There are 80 additional seats available for auction, offered at a minimum bid of $250 or $500 depending on the train and seat(s) chosen. Winners will receive their selected seat(s), a Mako T-shirt, free parking and admission to SeaWorld Orlando for the remainder of the day.
So get your checkbooks out, start bidding for a great cause and the ride of your life!!
If You Enjoyed This Post, Don't Miss:

Covering Orlando & Central Florida
'Coast to Coast'
Daytona Beach • St. Pete Beach
• Clearwater Beaches •
Family Fun, Local Events,
Dining Reviews, Local Get-a-Ways,
Attractions, Discount
Ticket Opportunities & More!
VIP Rides on SeaWorld's Newest Coaster Mako
ShareOrlando.com | Share Orlando


950 Celebration Blvd, Suite H

Celebration Florida 34747