Disney Springs just unveiled its newest Town Center addition and it is amazing!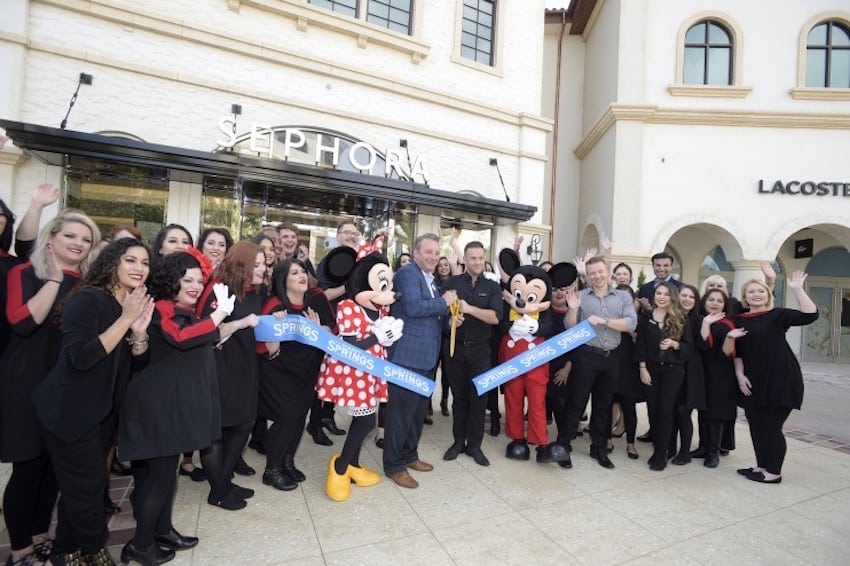 So much to do and so much to see and if you have been there before, it looks nothing like it used to. Let's cut to the chase and let me share the list of the TOP 10 things I discovered!
DISNEY SPRINGS TOWN CENTER
More parking! They have opened the Lime Parking Garage in addition to the Orange Parking Garage and the parking on the backside of the Cirque du Soleil area. I love the new parking garages. They tell you how many spots are open on a floor. Insider tip: Go to the top floors. You will get closer to the elevators!
More Quick Service Window Food Options –  Poutine! Sake Wraps! ATM cupcakes! OMG! Yes you can find yourself smack dap in the middle of Disney Springs with your own plate of poutine! Don't know what it is —think French fries to the EXTREME! Extremely delicious! Also Japanese Wraps at Yesake! I loved the beef one. For $5.95 it was a very filling option and VERY YUMMY! You can get a world famous Sprinkles cupcake from their own ATM machine which is pretty darn cool. There is also a new grill/sausage/beef place on the bridge right across from T-Rex that looked pretty appetizing. I was very full from my beef wrap though!
More Sit Down Inside Food Options –  You will find a new pastry shop right next to World Of Disney that has some very special and decadent looking desserts. Sprinkles does have more than an ATM- they have a sit down shop with plenty of outside seating. 

Warning: there was a line and it was long and early in the day! There is a yummy burger restaurant and the new steak house is supposed to open any day now. YUMMY!

Shopping! Ahhhmazing! Lily Pulitzer, Tommy Bahamas, UnderArmour and many more.  We went into the UnderArmour shop and got our son a new Stephan Curry shirt with the help of a very helpful and on-top-of-it crew.  The shops are big and bright and cover many styles and tastes and all ages. I included the full list of shops coming below.
New walkways! You can get around so much easier now. The walkways in front of Raglan Rose and the Morimoto Restaurants have opened up as have the ones in front of Planet Hollywood (still under construction). The congestion that has plagued the area is dramatically lightened with these new walkways.
More bathrooms! Lots of them. Everywhere.

This is very important!

Disney Transportation Update! Disney Buses are now dropping off near the Lime Garage or will be very shortly. This is great if you have plans to go to a resort as the main and only stop use to be at the far end of the Marketplace near the Christmas shop. Check your maps for more details.
New, Newer and Newest! Things seem to be opening every week. From restaurants to unique shops to stands on the walkways. You can see so much.
Less Crowds while you get your girly on! They've moved Bibidi Bobidi Boutique. It is over in the toy store and this makes the World of Disney are a bit less crowded near the girly stuff.
So much to do and see! You really have to check out Disney Springs. The new additions and changes they have made are really bringing the story to life. You will see the "spring" and all the cool décor and architecture.  The people watching is second to none and the food and beverage choices are endless it seems. It is great to go for a brunch at Raglan Rose on the weekend (they open at 10) or an early lunch for cocktails as the crowds are a little less.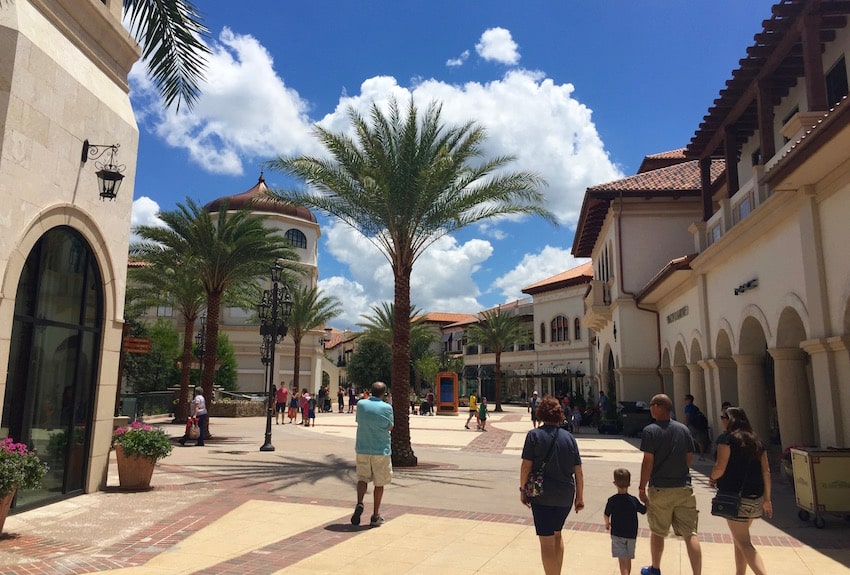 Here's the newly announced list of the new shops and dining venues that'll be opening in phases at Disney Springs beginning May 15, 2016:
Anthropologie
kate spade new york
LACOSTE
Under Armour
M·A·C Cosmetics
Vince Camuto
Vera Bradley
Lucky Brand
Oakley
Coca-Cola Store
TROPHY ROOM
ALEX AND ANI®
Na Hoku – Hawaii's Finest Jewelers Since 1924
Shore
American Threads
Volcom
Kipling
francesca's
Melissa Shoes
UNOde50
Johnston & Murphy
Everything But Water
Free People
JOHNNY WAS
Columbia
Sperry
Luxury of Time by Diamonds International
Sephora
D-Luxe Burger
Amorette's Patisserie
Tablas Frontera
Homecoming – Florida Kitchen and Shine Bar
BONUS Tip! Don't forget about the older more established restaurants! Rumors circulate that things may be changing but I love the coconut mojito and the crispy pork bites at Bongos or a great tropical drink at Paradiso. Wolfgang Puck's never disappoints. Have you ever been to the Sunday Brunch at the House of Blues – it is a blast!

If You Enjoyed This Post, Don't Miss:

Covering Orlando & Central Florida
'Coast to Coast'
Daytona Beach • St. Pete Beach
• Clearwater Beaches •
Family Fun, Local Events,
Dining Reviews, Local Get-a-Ways,
Attractions, Discount
Ticket Opportunities & More!
Disney Springs




ALL NEW Town Center




Top 10
ShareOrlando.com | Share Orlando


950 Celebration Blvd, Suite H

Celebration Florida 34747