Paramount Fine Foods – I-Drive, Orlando is Officially Open! On Tuesday the 16th of June, as a guest of and food critic/reviewer for ShareOrlando.com , it was my good fortune to attend the grand opening of a new culinary adventure in Orlando. Located at 8371 International Drive, under the Orlando Eye, please welcome Paramount Fine Foods.
This new venture is actually the first venue that this Canadian success story has opened in the United States.
Paramount Fine Foods bases it's "Middle Eastern Cuisine" on its Lebanese heritage. They have a full menu from breakfast to dinner that is sure to delight your taste buds.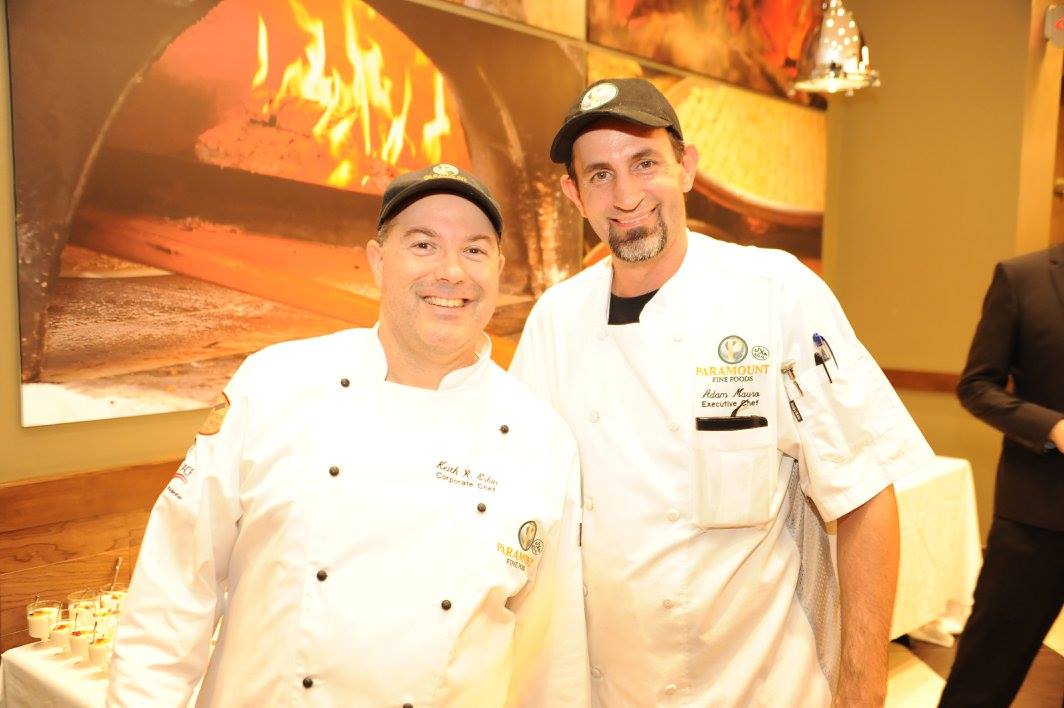 The evening began at 6:30 and we were in the company of several Paramount Fine Foods corporate executives and local dignitaries, including the Orange County Sheriff Jerry Demmings, Orange County Commissioner Victoria Siplin, and Juliana Pena representing the Orange County Mayor.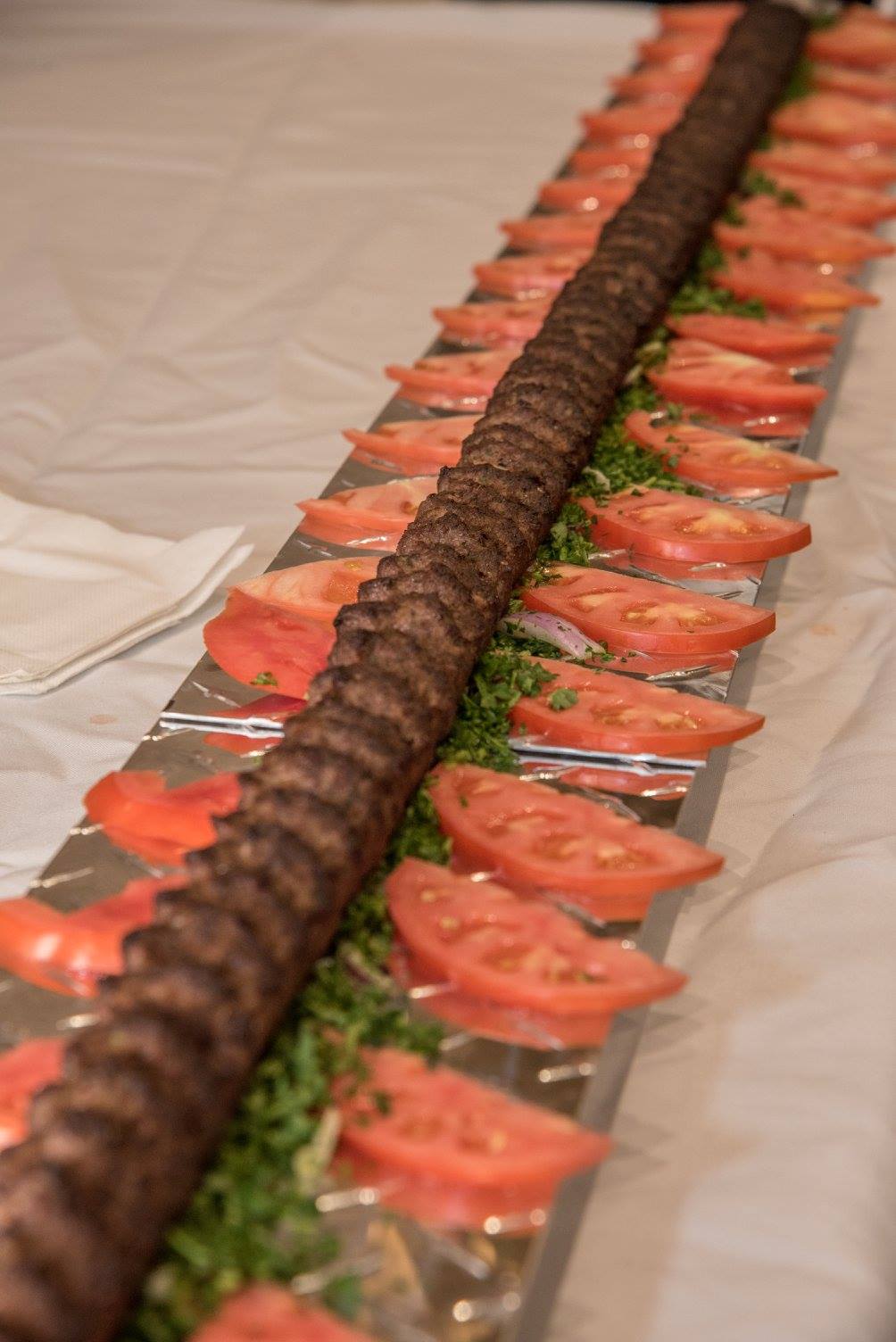 The dining room is large, with a seating capacity of 150, and occupies a space of 4,700 square feet. Vaulted ceilings, the walls are shades of brown and adorned with artwork, modern comfortable furnishings, a waterfall accent wall, and soft lighting make for a welcoming atmosphere. There is a full view of the kitchen and food prep area. The venue also has a children's play area, separated by a glass wall from the dining room.
In order to accommodate the large number of invited guests the dining room had been rearranged into buffet style service for the evening, as well as several delightful servers carrying trays of yummies among for the many guests.
Paramount Fine Foods
I spoke with Mr. Sam Hamadeh, the General Manager, who described what will be a patron's normal experience: Customers will be greeted and seated by a host or hostess, and provided with menus. A server will take your order and direct you to the cashier. When your meals are prepared the server will deliver them to your table. He likened it to" Panera Bread, but with table service". Based on what I saw, I feel it many steps above a Panera for sure!
Mr. Keith R. Esbin, Corporate Chef, emphasized to me that Paramount strives to achieve a "farm to table" ethic, using local produce whenever possible, and that all meats are acquired and meet the most strict Halal Standards. To that end, Paramount Fine Foods is opening a corporate Butcher Shop in the Waterford Lakes area on Alafaya Trail within the next few weeks. The meat served is local from Orlando and Tampa Farms. The Butcher Shop will also be open to the public.
But what about the food, you ask. It was delicious!! As I said at the start, for the evening event several menu items were put out on the buffet tables Hor'derve style, to more easily allow the invited guests unlimited access.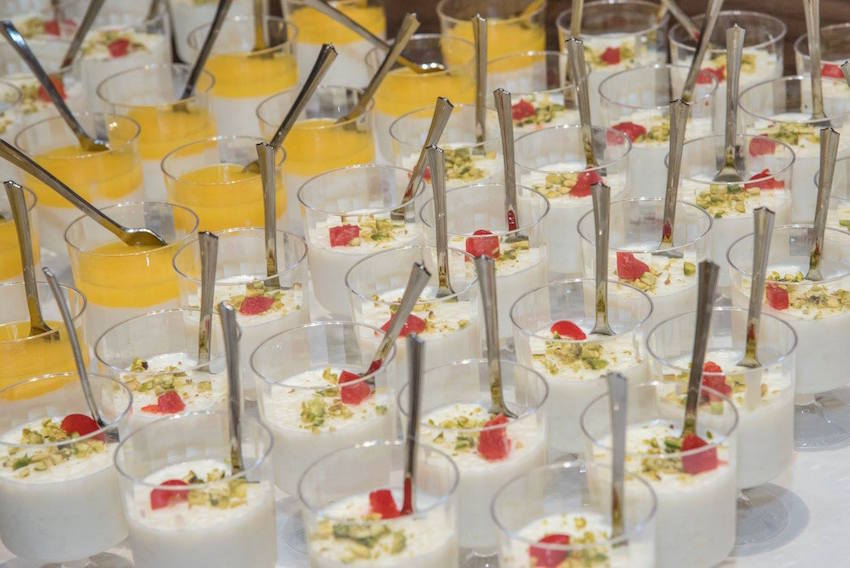 Every now and you should have dessert first…..actually I started at the wrong end of the buffet. Of course there was Baklawa, stuffed with pistachio, sticky, sweet, and awesome. Rice puddings topped with crushed pistachio, and some topped with a gelatin of mango. For the occasion there was also a chocolate fountain with the largest strawberries and pineapple chunks for dipping. Once finished with dessert I moved on to the main offerings: Tabbouleh (refreshing), Falafel with tahini sauce, Sujuk (grilled spiced beef sausage) wrapped in baked dough for the evening event to make it into an horderve, Hummus garnished with parsley, Kafta (grilled ground beef) delicious, and Pita stuffed with grilled beef, hummus, parsley, onion, turnip, pickles and tomatoes (the best!). I could not find anything to complain about. The food, the atmosphere, the hospitality were all top shelf. Paramount Fine Foods is positively a restaurant I will visit again, and bring my friends to.
Additionally of note: Paramount Fine Foods will be opening 2 more locations by the end of 2015. One near UCF, and another in Lake Mary. Their goal is to have 6 locations by the end of 2016.
The menu offers numerous vegetarian options and is annotated as such. The menu is also available online at ParamountFineFoodsusa.com
Their hours are: Sun-Thurs 10AM to Midnight and Fri-Sat 10AM to 1AM
A footnote: For the purpose of getting answers to a few questions I forgot to ask on Tuesday evening, I called the restaurant Thursday evening, June 18, 2015. I spoke with Mr. Scott Brewster, the Chief Operating Officer. He was most accommodating in fulfilling my inquiries. Thank you.

Covering Orlando & Central Florida
'Coast to Coast'
Daytona Beach
•
St. Pete Beach

•
Clearwater
Beaches
•
Family Fun, Local Events,
Attractions, Discount
Ticket Opportunities & More!
Paramount Fine Foods
I-Drive 360 Complex
Orlando Eye
ShareOrlando.com | Share Orlando
950 Celebration Blvd, Suite H

Celebration Florida 34747