The Rolling Stones took the stage to a packed house on Friday at The Citrus Bowl. It was a hot sticky night in Orlando, but no one seemed to care about the heat once the music started. From the very sequence to the last song of the night it was hit after hit.
The first time the Rolling Stones played in Orlando was in the Citrus Bowl (Then Tangerine Bowl) in 1981. "It was called the Tangerine Bowl back then, but now it's an equal opportunity Citrus venue…" Mick Jagger said Friday night.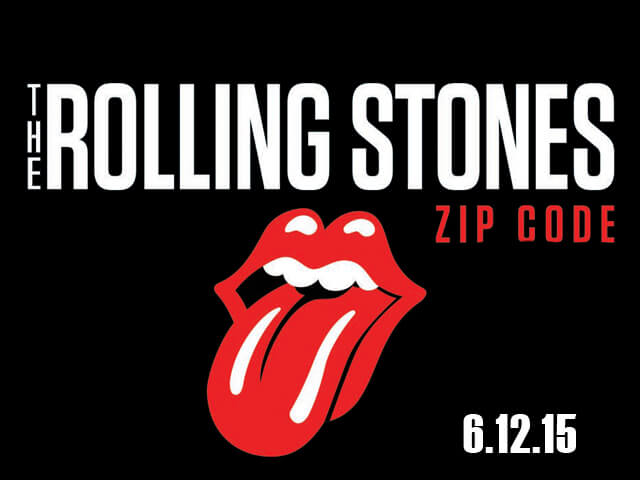 Temperance Movement opened up the night, with a 45 minute set. The band was good and very energetic. The lead singer danced around the stage and really got into the music. While I had never heard of them nor their music, I enjoyed the show.
ROLLING STONES ZIP CODE
After that set we had a 45 minute intermission. The bathroom lines were long, the food and beer lines were even longer, but everyone was happy, because we knew what was coming…
Then it happened! The Rolling Stones took the stage with an awesome rendition of Jumping Jack Flash. They continued to play hit after hit for two straight hours. Very few left their seats for those two hours, as no one wanted to miss a thing. (Click here for complete playlist) Although Mick has aged over the years, his energy is still there. He danced around the stage just like he did back in the early days. Brown Sugar finished the set, as Mick said a quick good night. The stadium went dark and got extremely loud! The whole place was rumbling beneath our feet as everyone cheered for the encore.
Then one small part of the stage lit up over a small choir (We later learned it was the UCF Chamber Singers) as they began the song "You Can't Always Get What You Want" then Mick and the band joined in to finish the song. "Satisfaction" was the final song that ended with a spectacular Pyro Finale. As the song ended they did their curtain calls with the whole band and ended with Mick, Keith Richards, Charlie Watts and Ronnie Wood bowing and walking off the stage together. It was as if they were saying good-bye to Orlando for the last time.
I don't know if they will ever be back in Orlando, but if you ever get a chance to see The Rolling Stones in concert, in Orlando or anywhere else, you will NOT be disappointed.

Covering Orlando & Central Florida
'Coast to Coast'

• 
Daytona Beach
•
St. Pete Beach 
•
•
Clearwater
Beach 
•
Family Fun, Local Events,
Attractions, Discount
Ticket Opportunities & More!
Rolling Stones Rock Orlando
ShareOrlando.com  |  Share Orlando
950 Celebration Blvd, Suite H

Celebration Florida 34747