Animal Poop? What?
Animal Poop Update

I am sad to announce that Disney's Animal Kingdom has discontinued the sale of their Chocolate Fudge/Brownies "Animal Poop" due to guest complaints. Apparently these complaints have come from online sources, being called "classless", "trashy" and "non-Disney".

To these people I say "Poop on you!"

This was supposed to be a fun way to sell their chocolate candies. Lighten up people! There are so many other things we should be complaining about, not about a silly thing that Disney is doing to put a smile on your face. My rant is over, carry on and have a great day!!
The following is the original post as it was posted to the internet:
Rumor has it that there is a place in Animal Kingdom that is actually selling edible animal poop. Yes, that's right, I said "Edible Animal Poop". Now at first I thought this was a joke, but I was determined to find out for myself.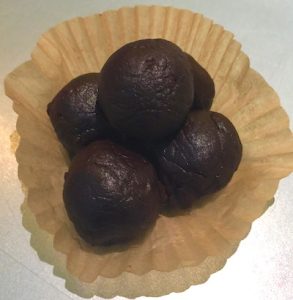 After a stroll through Animal Kingdom, and getting a few strange looks from the cast members when asked about edible animal poop, I finally found my way to the spot. It was the Sweet Shop in Africa, located directly across from the new Harambe Market.
I walked in and found about 15 people huddled around a glass case countertop. I thought it was kind of odd, until I realized they were all pointing and giggling at what was inside. It was the POOP!! There it was, giraffe poop, hippo poop and elephant poop, in all its glory.  So what did I do??  I ordered all of them…  Yep, my very own poo-poo platter!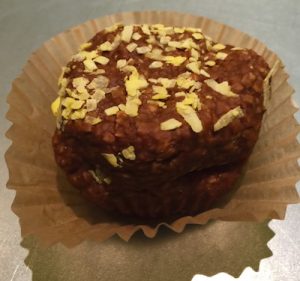 Now to be honest, it was actually chocolate fudge that Disney decided to make look like animal poop. And look like poop it did!! In fact, each "poop" has it's own unique texture. The texture is "supposedly" the same as the real thing. I would hate to be the guy that has to confirm that!
4 Types of edible poop:
Giraffe Poop: Rolled chocolate fudge and freshly made caramel.
Hippo Poop: Chocolate fudge brownie with peanut butter and rolled oats.
Elephant Poop: Chocolate peanut butter fudge with sweet rolled oats and yellow coconut flake.
Cotton Top Tamarin Poop: Pretzel pearls coated in chocolate peanut butter fudge with sweet rolled oak flakes.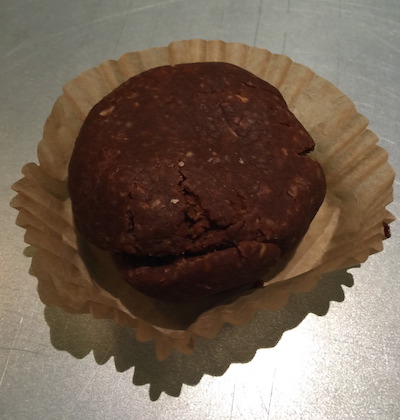 Note: They had sold out of the "Cotton Top Tamarin Poop" when I was there. Apparently Tamarin Poop is a hot commodity in Africa and sells out quickly.
Hot did it taste? Well check out the video below as we taste the poop…
[mom_video type="youtube" id="GXW1-nACe2M"]
So next time you are in Africa, or at the very least at Disney's Animal Kingdom pick up some poop and enjoy!
Note: No animals were hurt during this adventure… except for maybe our taste buds!

Covering Orlando & Central Florida
'Coast to Coast'
Daytona Beach
•
St. Pete Beach

•
Clearwater
Beaches
•
Family Fun, Local Events,
Attractions, Discount
Ticket Opportunities & More!
Walt Disney World
Animal Kingdom
Now Offering Animal Poop
ShareOrlando.com | Share Orlando
950 Celebration Blvd, Suite H

Celebration Florida 34747