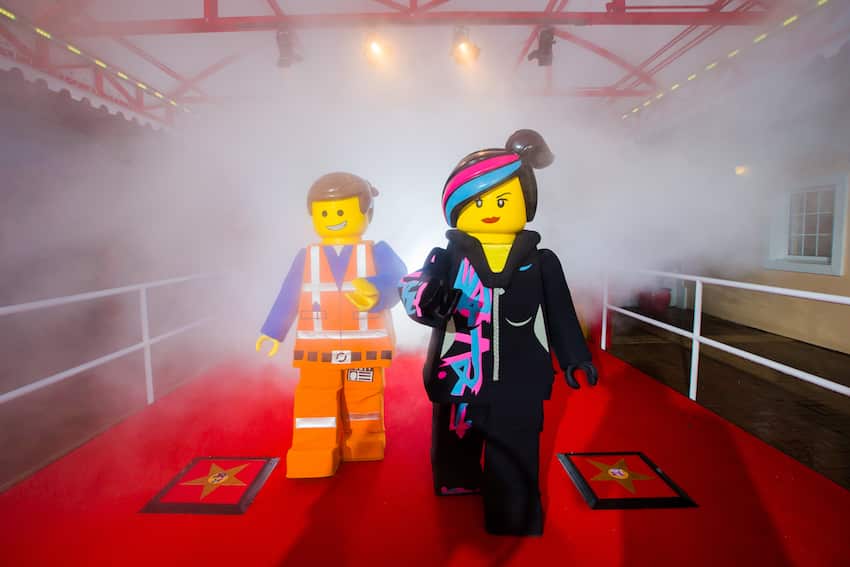 Everything is Super! At least that is what Mr. Risky Business tried to convince us, and the rest of the cast of the Legoland Florida's newest 4D movie (The Lego Movie 4D "A New Adventure") at last nights World Premier Red Carpet Event.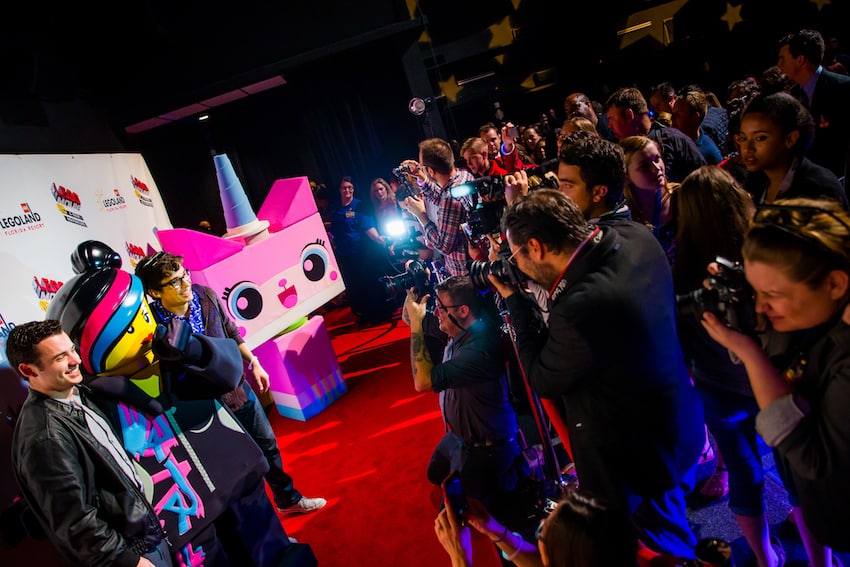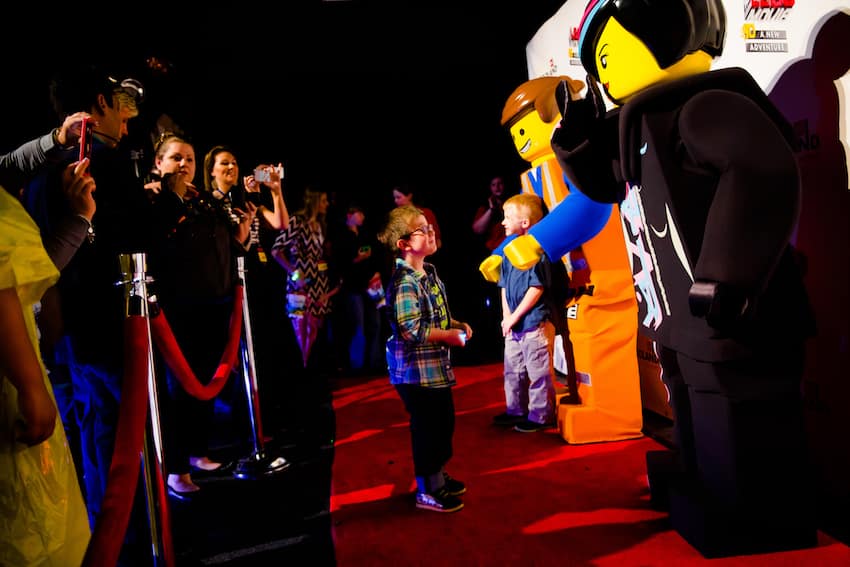 "Risky Business", the newest movie character created just for this attraction, is the brother of the movie villain President Business. He has a "Secret Evil Plot" to take over Legoland by brainwashing Emmet and his Lego Friends. (No More Spoilers ~ I promise!)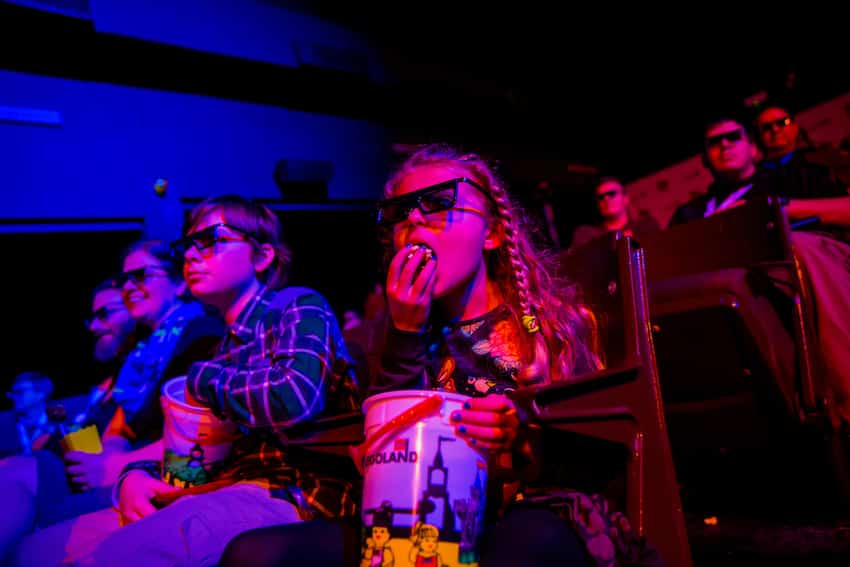 Legoland Resort Florida rolled out the red carpet for this event. Although the rain moved everything inside, it was still a spectacular event. They had everything kid friendly from apple cider champagne to chicken fingers and a huge dessert table. (As you might have guessed I spent most of my night at the dessert table.)
Legoland Knows How To Throw A Party!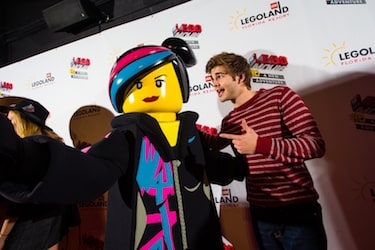 Joining the festivities were 8-year-old actress Aubrey Anderson-Emmons, star of ABC TV's "Modern Family," Joey Bragg, star of Disney Channel's "Liv and Maddie," Jack Griffo, star of Nickelodeon's "The Thundermans," singer-songwriter Megan Lee, star of Nickelodeon's "Make It Pop," Isabela Moner, star of Nickelodeon's "100 Things to Do Before High School," Jace Norman, star of Nickelodeon's "Henry Danger," Madisyn Shipman, star of Nickelodeon's "Game Shakers," and social media sensations The Eh Bee Family and Family Fun Pack, joined us as well. (Side note: I didn't know who any of these celebrities were, but the kids sure did!)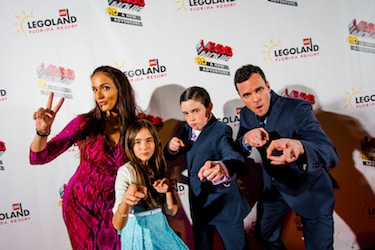 After the red carpet walk, with 3D glasses on, and popcorn in had, the movie began. The 3D and 4D special affects were awesome, or should I say super? (I can't say much more about that, other than "Risky Business" rewrote a popular song just for this movie. You will know exactly what I mean when you see the movie.)
As usual, Legoland Resort Florida hit it out of the park with this new attraction. I would highly suggest taking the kids out to Legoland to enjoy the park and the movie. Tell WyldStyle "Tim said hello!" Her and I used to date back in high school.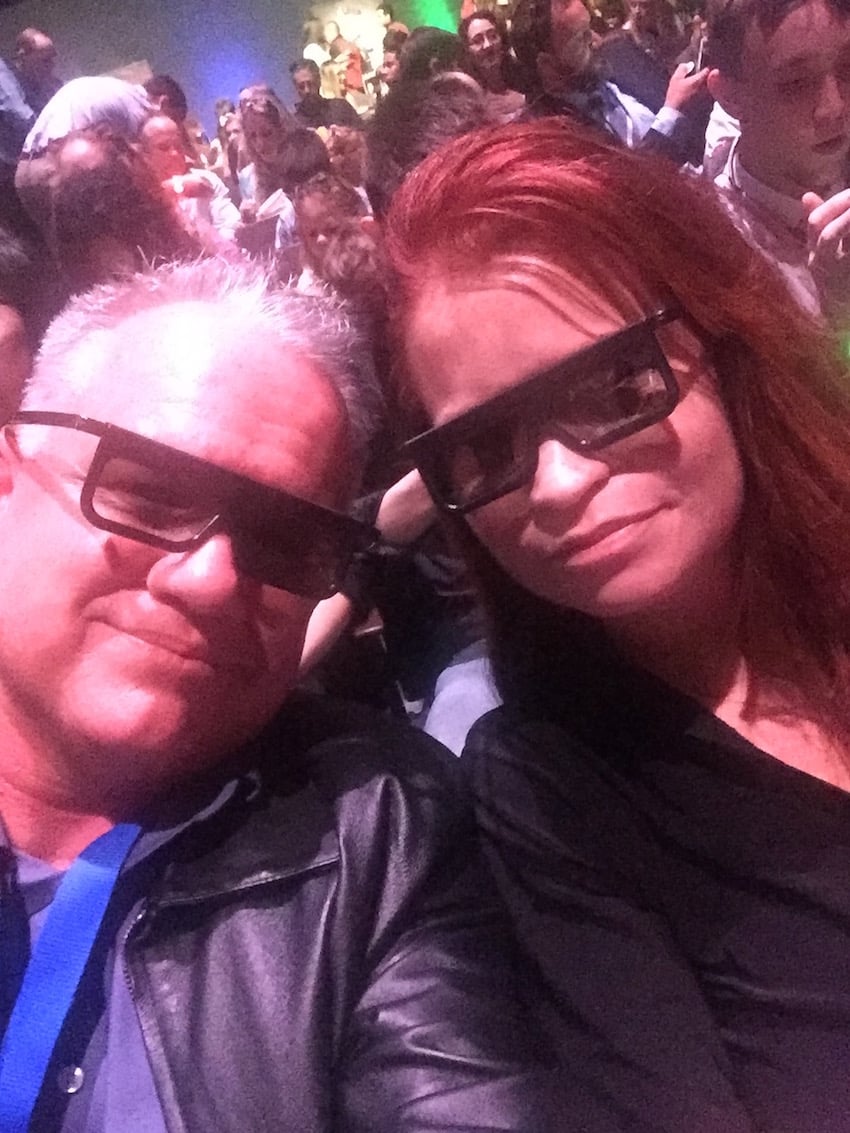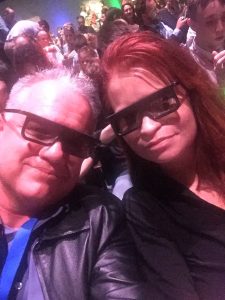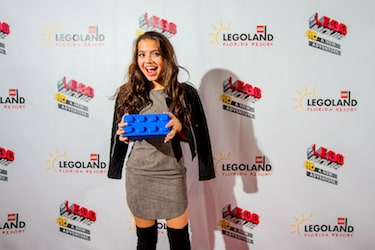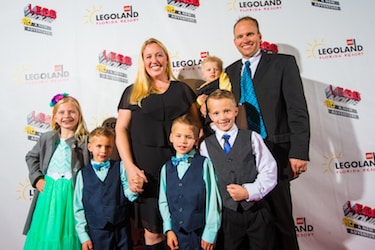 *** WINTER HAVEN, FL — January 28, 2016 — AN AWESOME WORLD PREMIERE – Celebrities gathered Jan. 28 at LEGOLAND Florida Resort in Winter Haven, Fla., for the world premiere of The LEGO Movie 4D A New Adventure. A Hollywood-style gala built for kids celebrated the eagerly awaited debut of the brand-new attraction, which combines 3D computer animation, 4D effects such as wind, water and fog, and the same sly humor that made the movie a worldwide blockbuster. The 12 minute film opened to guests Jan. 29 and plays multiple times per day in the Florida theme parks Wells Fargo Fun Town Theater. THE LEGO MOVIE ©; LEGO Group; Warner Bros. Entertainment Inc. All Rights Reserved. LEGO, the LEGO logo, the Mini-figure, the Brick and Knob configuration and LEGOLAND are trademarks of The LEGO Group. © 2016 The LEGO Group. Used with permission. All rights reserved. Edward Linsmier for Chip Litherland Photography and LEGOLAND Florida Resort)
If You Enjoyed This Post, Don't Miss:

Covering Orlando & Central Florida
'Coast to Coast'
Daytona Beach • St. Pete Beach
• Clearwater Beaches •
Family Fun, Local Events,
Dining Reviews, Local Get-a-Ways,
Attractions, Discount
Ticket Opportunities & More!
The Lego Movie 4D "A New Adventure"
ShareOrlando.com | Share Orlando


950 Celebration Blvd, Suite H

Celebration Florida 34747