As a Florida native, I don't get to go ice skating very often. So when I heard that the RDV Sportsplex has an ice skating rink, I had to check it out.
RDV Complex – Maitland
Arriving at the RDV Complex. I quickly realized how big this place was. Finding the skating rink took a little time, but we finally got there. We went inside and got in line to purchase our tickets. I was pleasantly surprised at how low the cost was. We got the Family 4 Pack, which included admission, skate rentals, 4 popcorns and 4 sodas, for only $47.
Once we got our tickets, we headed over to the skate window, to pick up our rental skates. You can choose from either figure skates or hockey skates. My son and I got hockey skates, while my wife and daughter chose figure skates. Honestly, I don't really know the difference, other than the hockey skates look cooler. (A Florida Boys take on ice skates.)
Gotta Love That Zamboni

We put them on, and we patiently waited for the "Zamboni" (I love that word) to finish smoothing out the rink for open skate. As the Zamboni left the ice, my son said he thought that machine was the coolest thing ever!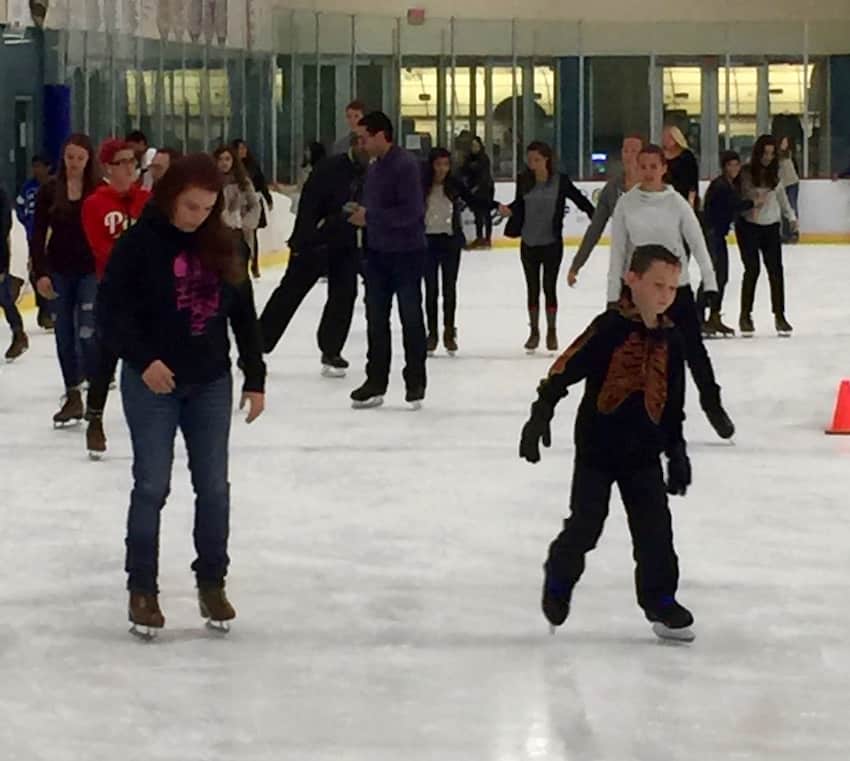 The rink was open and off we went. My wife and daughter (who are from Minnesota) took off on the ice with no problem. Logan had been ice skating a few times, so he took to it very fast. Me, on the other hand, well I think for the first 30 minutes, I spent more time on my butt than I did on the skates. I finally got the hang of it, and really enjoyed it.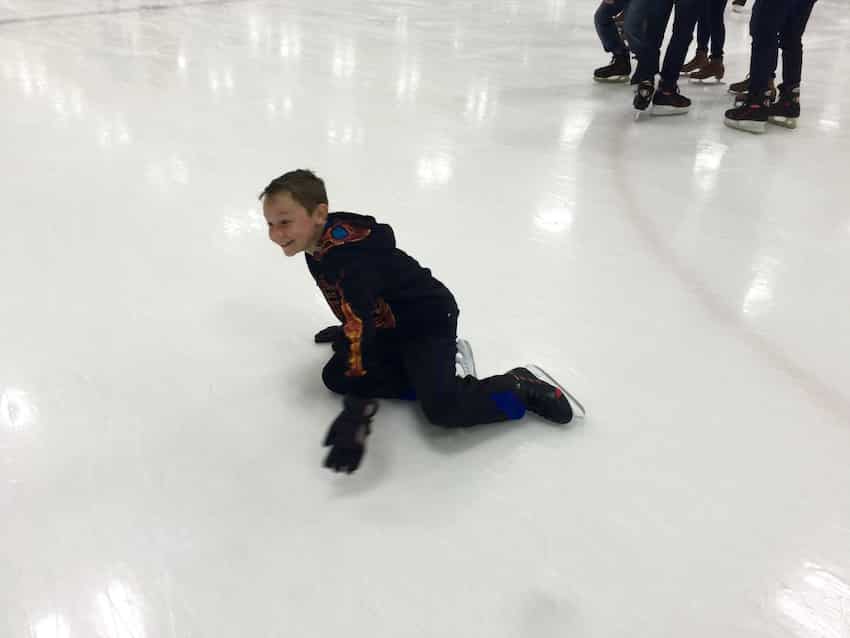 Note: There are some really good ice skaters that go there. They whip by you like you are standing still. I can't really blame them, but it's enough to scare the poop out of you.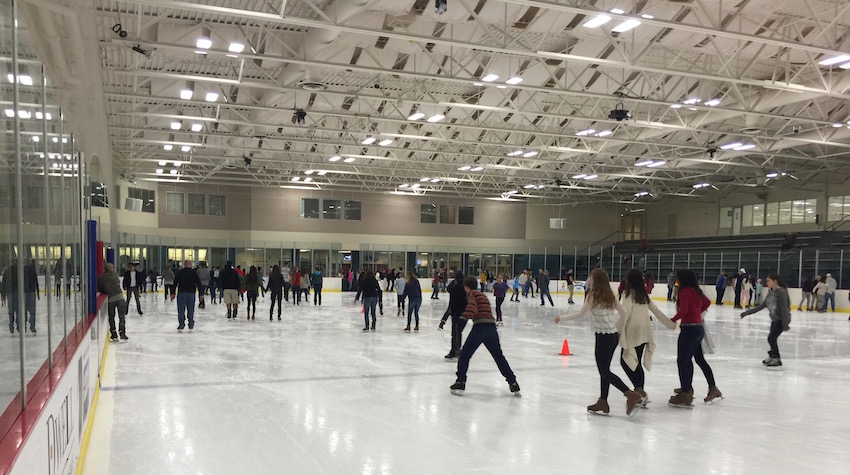 About half way through the 2-hour skate session, they clear the ice and send the Zamboni (Have I mentioned that I like saying that word) back out. We took this time to get our popcorn and sodas from the snack bar. The snack bar has your normal foods… hot dogs, pretzels, pizza, soda etc. I was a bit disappointed that they didn't offer beer, but that was only because I needed something to help me with my butt pain.
The Zamboni finished and off we went again for the last hour. We had a great time, and will definitely be back. It was a great inexpensive family afternoon, and I would suggest it to anyone.
Have you ever been to the RDV Sportsplex Ice Den? If so, what did you think?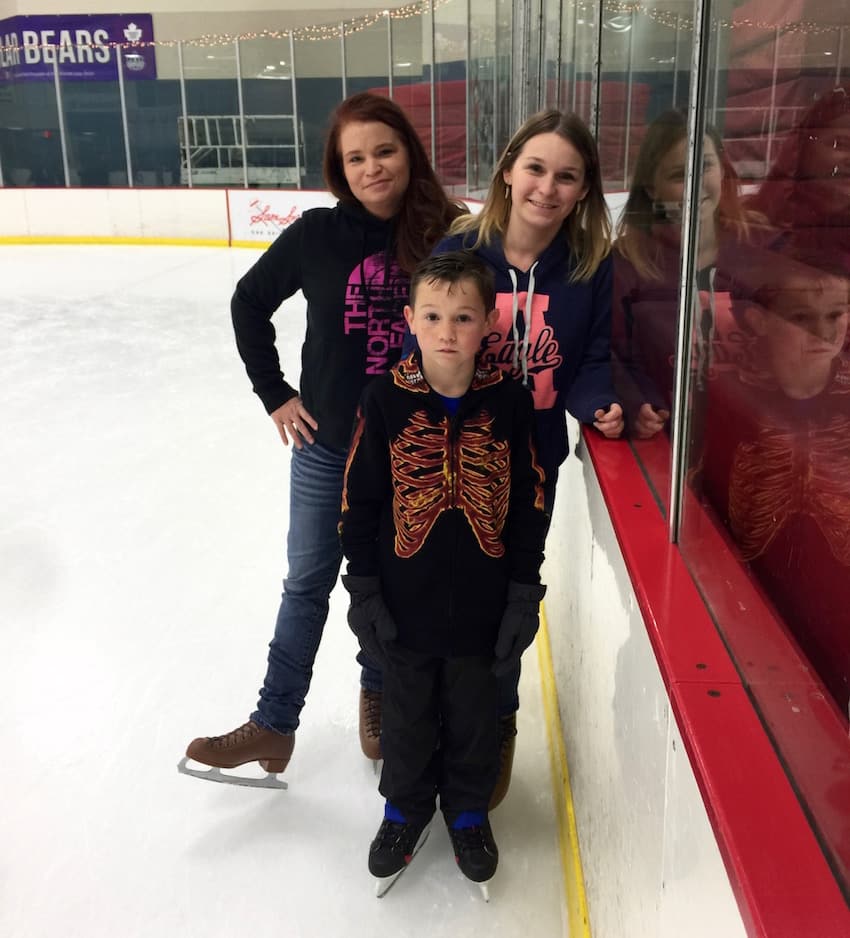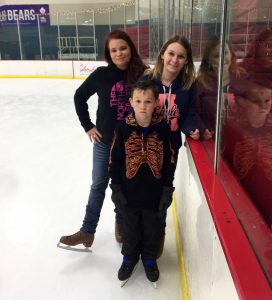 If You Enjoyed This Post, Don't Miss:

Covering Orlando & Central Florida
'Coast to Coast'
Daytona Beach • St. Pete Beach
• Clearwater Beaches •
Family Fun, Local Events,
Dining Reviews, Local Get-a-Ways,
Attractions, Discount
Ticket Opportunities & More!
Ice Skating at RDV Sportsplex
ShareOrlando.com | Share Orlando


950 Celebration Blvd, Suite H

Celebration Florida 34747