A few weeks ago, I visited The NBC Sports Grill and Brew that opened this past fall at Universal City Walk and it is definitely a place you don't want to miss. This isn't your ordinary sports bar for sure. The have a full gourmet menu, huge bar and hundreds of TVs to watch your favorite sports games on.
The Menu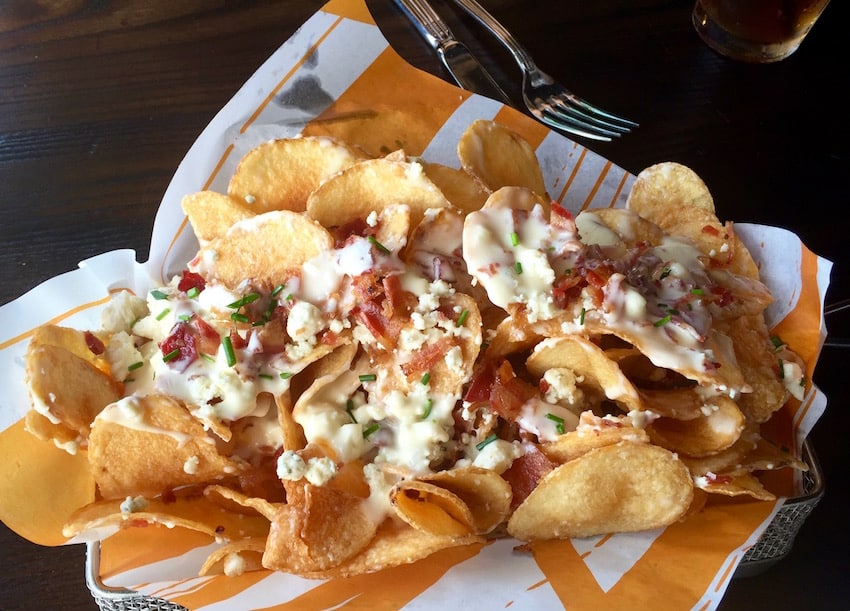 The menu at the NBC Sports Grill has just about anything you want, from normal sports bar appetizers like chicken wings, nachos, huge pretzels and, cheese curds and more. We had the Blue Cheese Chips. The menu describes them as "House made kettle chips, blue cheese crumbles, white queso, applewood bacon and chives. I describe it as flavorful deliciousness in every bite. Needless to say, the chips didn't last long on at our table. For a main course their menu offers anything from Hamburgers (great selection of these), to Sirloin and Filet Mignon steaks, chicken pasta and all types of seafood. Here is what we ended up ordering:
The Smokehouse Stack Burger ~ A beef burger, smoked brisket, smoked pork, smoked Gouda, barbecue sauce, caramelized onions, toasted brioche bun (served with seasoned fries or tater tots)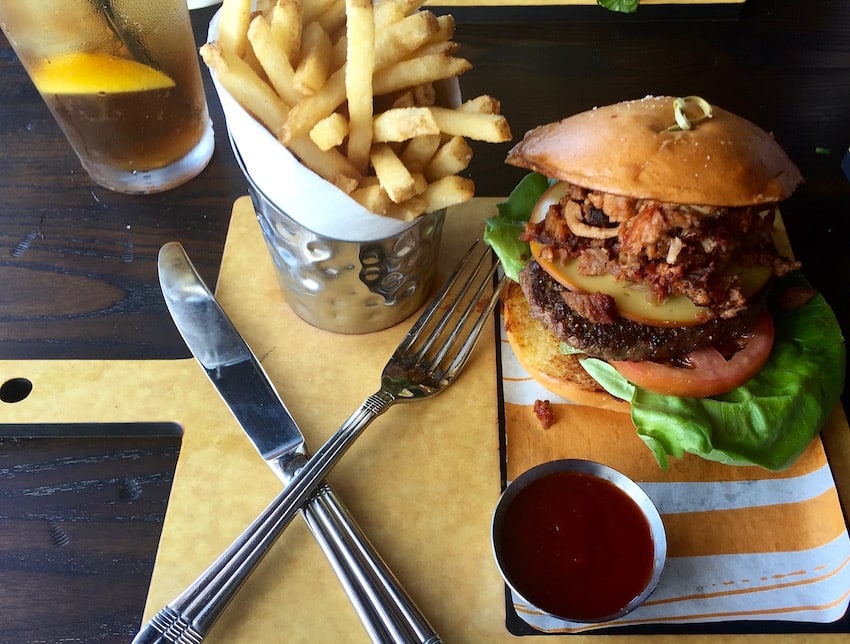 The Fish Tacos ~ Grilled cod on corn tortillas, grilled pineapple salsa, tomatoes, slaw, sriracha mayonnaise, served with black beans and rice. (Sorry for the blurred image. They looked so good and I was in too big a hurry to eat them and could have taken a better shot. Can't say it would be different the next time!)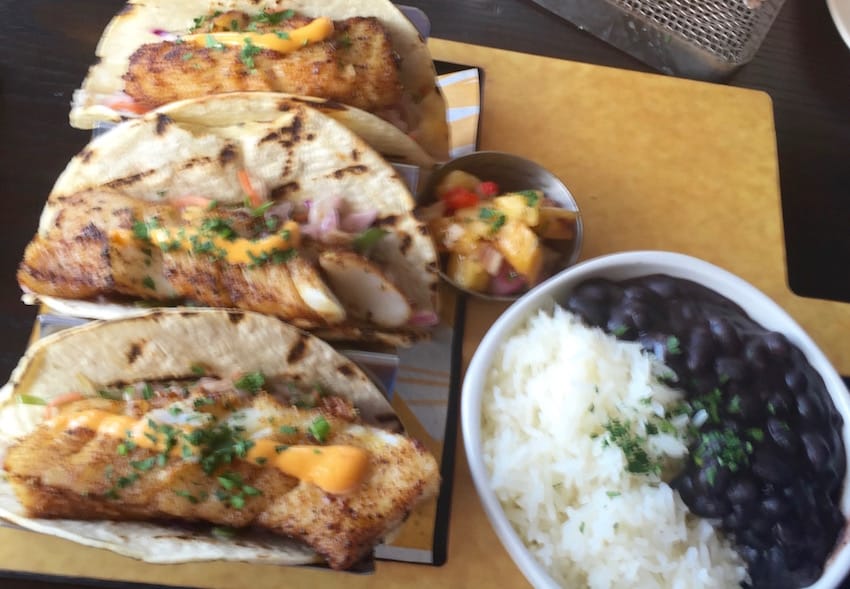 The Portobello Sandwich ~ Fire grilled Portobello, avocado, tomatoes, caramelized onions, Swiss cheese, arugula, truffle oil, parsley pesto, multi-grain bread. (served with seasoned fries or tater tots)
I have to say the Smokehouse Stack Burger was absolutely delicious! Probably one of the most flavor filled burger I have ever had.   It was absolutely delicious!
As we were finishing our meals, we kept seeing this big piece of cake being delivered to a few other tables, but could never get a very good look at it. So I asked about it, and they said it was a Banana cake and it could feed up to 6 people. I had to have one, so we ordered it. HOLY CAMOLIES!! It was huge. This was the biggest piece of Banana Cake I have ever seen. It literally had full sized bananas in between each layer of cake.   And of course the taste was out of this world. I am huge fan of banana pudding, and it tasted even better in a cake. I highly suggest trying it, as long as you have enough people to eat it.
NBC Sports Grill and Brew
Universal city Walk
The Bar
The NBC Sports Grill and Brew has a huge bar that sits in the middle of the second floor. With bar seats wrapped all the way around it, there is plenty of room for everyone. They have a few signature drinks, and a full premium bar as well. The beer selection is exceptional with over 50 draft beers and a huge selection of bottled beer. They even brew their own beer that you can either sample or order a frosty mug of. We were told that they brew their beer at another location, but they have a full working brewery on site that they plan to use at a future day. How cool is that!!
The Atmosphere
The atmosphere was very fun and up beat. Some of the glas tables you sit at have shuffle board games or foosball tables under them, so you can have fun while you are waiting for your meals. There are over 100 TV screens stretched through out the building, so you are to sure to find your favorite sports and sports teams on them. During lunch the music was an awesome mix of 80's rock that I could very easily sing a long to. Growing up in the 80's, I happen to be a big fan of big hair rock bands.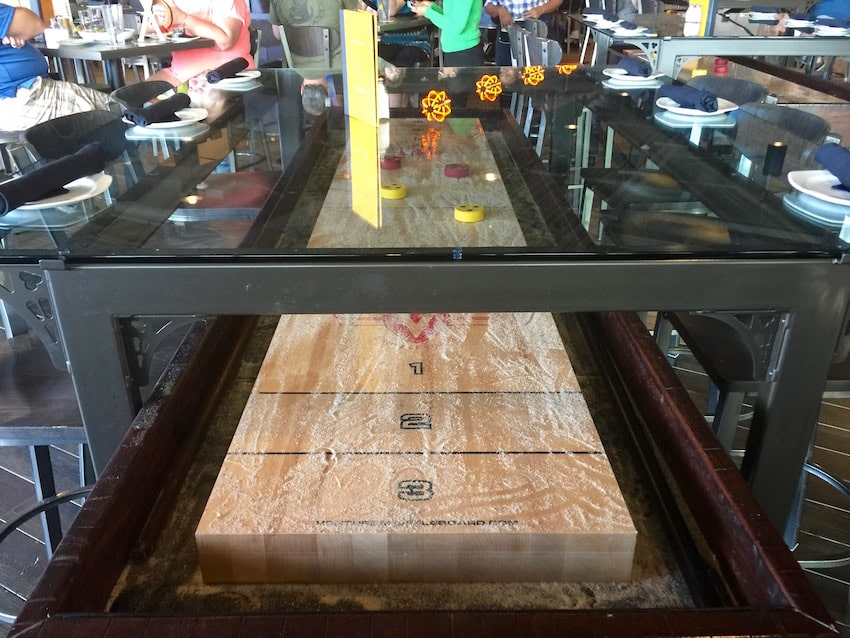 I really enjoyed the NBC Sports Grill and Brew. The food was absolutely delicious, the bar was fully stocked with ice-cold beer (my favorite) and the atmosphere was top notch. I will definitely be visiting again.
Please note: Although our Universal Sales Rep paid for our lunch, all of opinions are my own.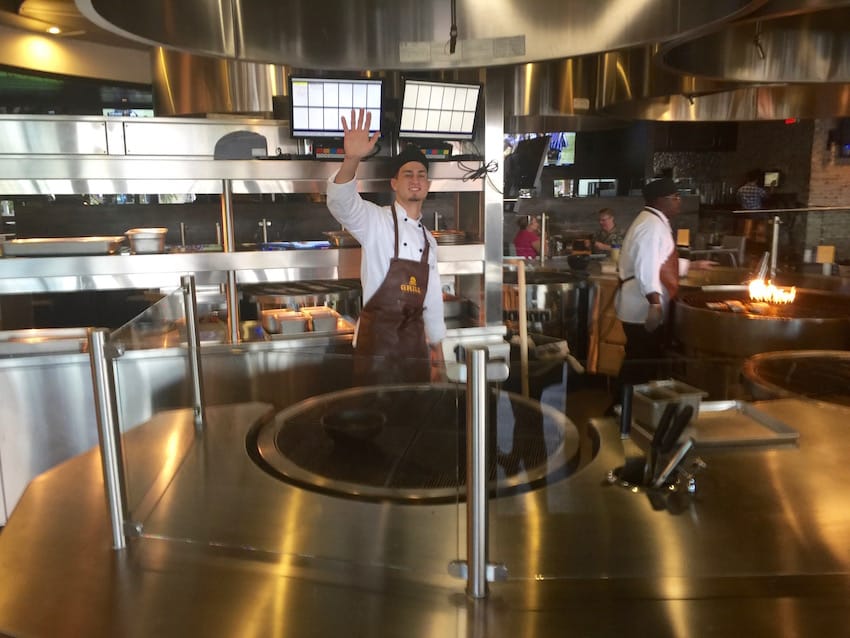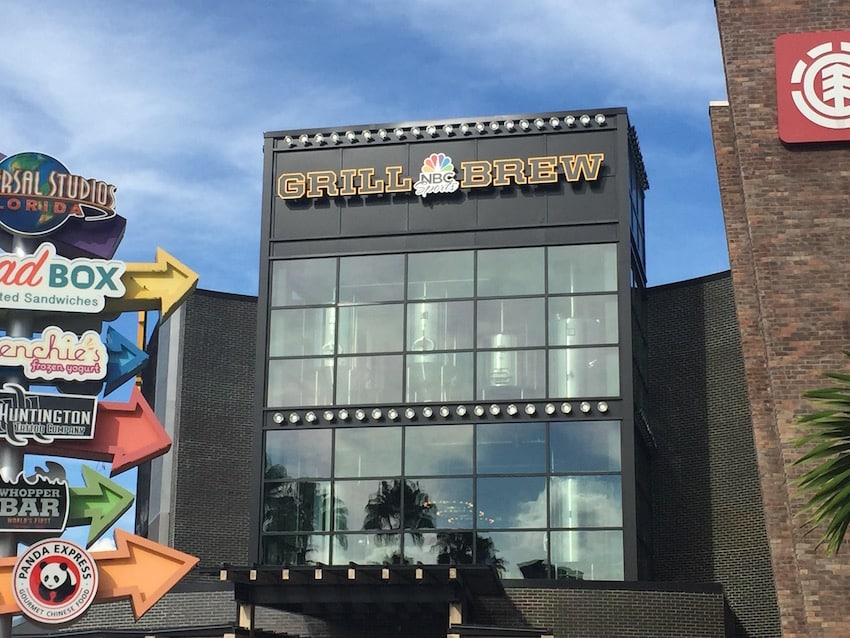 If You Enjoyed This Post, Don't Miss:

Covering Orlando & Central Florida
'Coast to Coast'
Daytona Beach • St. Pete Beach
• Clearwater Beaches •
Family Fun, Local Events,
Dining Reviews, Local Get-a-Ways,
Attractions, Discount
Ticket Opportunities & More!
NBC Sports Grill and Brew
Universal City Walk
ShareOrlando.com | Share Orlando


950 Celebration Blvd, Suite H

Celebration Florida 34747