While walking through Disney Springs the other day, I came across a Mexican restaurant called Frontera Cocina. Come to find out, this restaurant was created by the six-time winner of the James Beard Foundation Award, Chef Rick Bayless. So because I love Chef Rick Bayless and because I love Mexican food and I because I was hungry, I had to go in! I was glad that I did!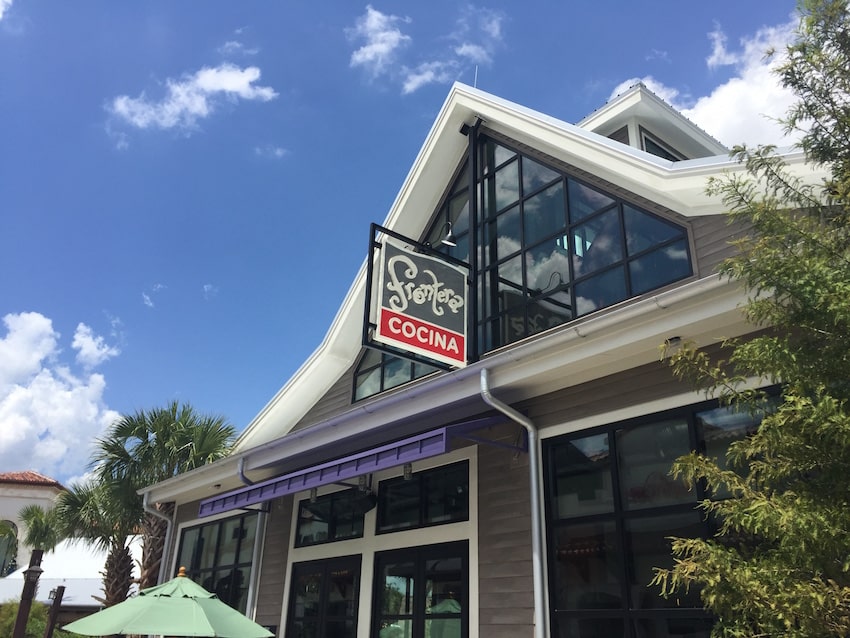 As we walked in the door, we were surprised by the open floor plan and very cool décor. The walls are painted with vibrant colors, some lined with tequila bottles of every shape and size, and you can't miss the lighting features which included a couple of very unique chandeliers.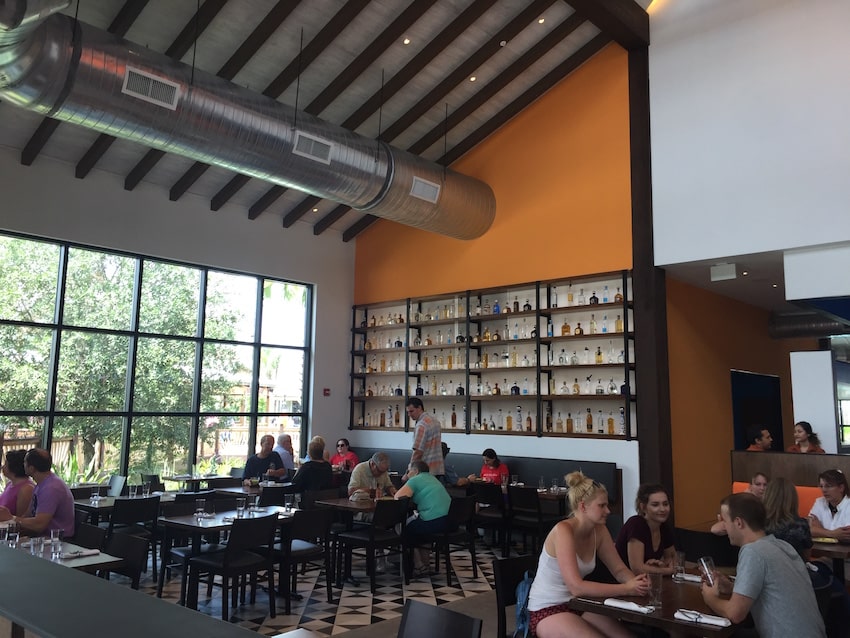 We were quickly seated in the back of the restaurant near the bar. (Of course that's one of my favorite places to be.) I quickly noticed their craft beer selection and was happy to see a couple of favorite beers our local brewery, Crooked Can Brewery. I also noticed that just behind the bar is an outdoor seating area that sits out on the shores of one of the "Disney Springs". While this will be a great place to sit during the winter month, it was July and we chose the AC.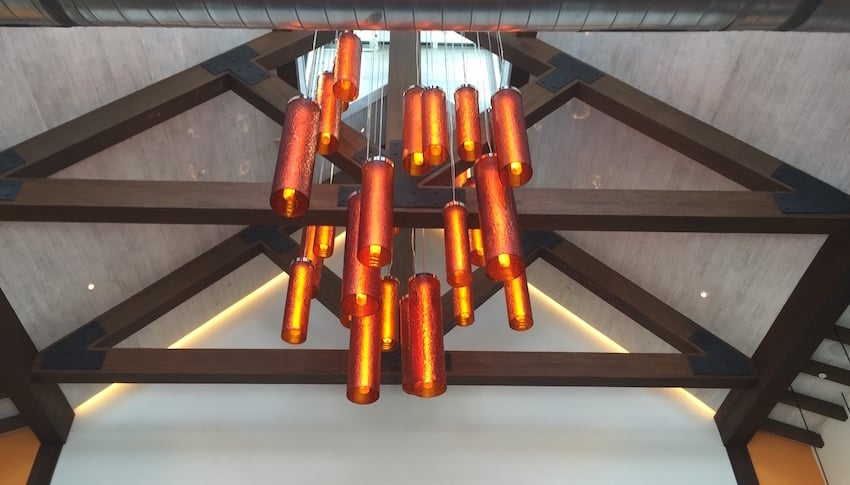 Frontera Cocina – Fresh Gourmet Mexican Cuisine
As soon as we sat down, our server introduced herself and quickly brought us a glass of water. For an appetizer we ordered the Atomic Guacamole and chips. I have to say it was probably one of the best guacamole dips I have had. The diced cucumbers, habanero salsa, cilantro and onions gave the avocados just enough kick to for my taste buds to beg for more. You think I am kidding, but yes it was that good!
For our entrée's we ordered the Conchinita Pibil Torta (Slow cooked achiote pork shoulder sandwich, with black beans and pickled red onions, salsa verde and taqueria salad.) and the Carne Asada for making Soft Tacos (Grilled steak, poblano rajas, black beans refritos with Cotija cheese, salsa verde, guacamole, served with corn tortillas.) Our food arrived very quickly and was plated very neatly. I can tell you that everything was delicious! The pork shoulder made for a very tasty sandwich and the steak was flavorful and tender, which made for an awesome soft taco.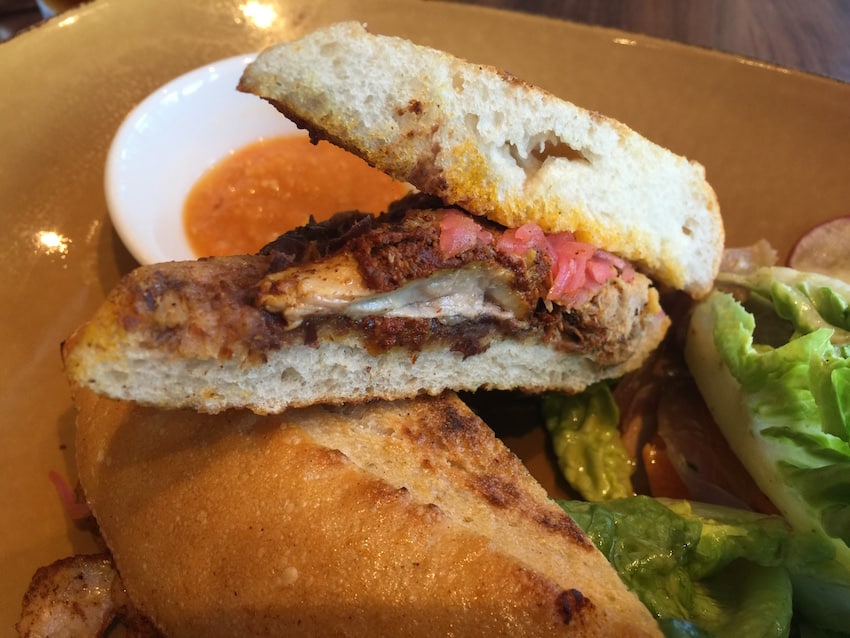 For dessert I was so tempted to get the Coconut Lime Cuatro Leches (Sponge cake soaked with four milks topped whipped cream, toasted coconut, fresh blackberries, and lime zest) but I was stuffed from the pork and steak, that I couldn't eat another bite. Next time my Leches friend… next time!!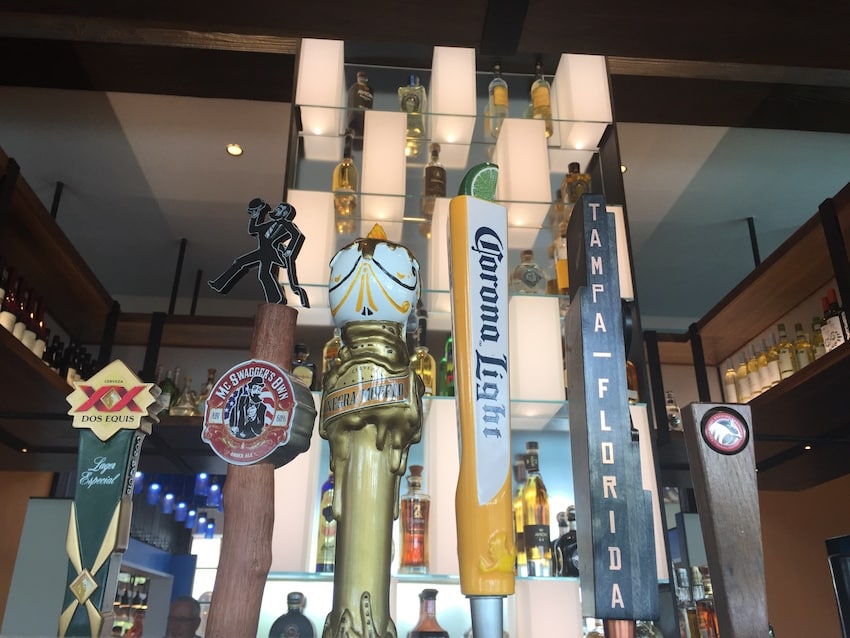 As you can probably tell, I enjoyed my first dining experience at Frontera Cocina and cant wait for next time. So, if you are wondering around the new Disney Springs, and find yourself hungry, stop in and try Frontera Cocina. You wont be disappointed!
Disclaimer: While my Disney Destination Sales Representative graciously took care of the check, all opinions are my own.
If You Enjoyed This Post, Don't Miss:

Covering Orlando & Central Florida
'Coast to Coast'
Daytona Beach • St. Pete Beach
• Clearwater Beaches •
Family Fun, Local Events,
Dining Reviews, Local Get-a-Ways,
Attractions, Discount
Ticket Opportunities & More!
Frontera Cocina – Fresh Gourmet Mexican Cuisine
Disney Springs
ShareOrlando.com | Share Orlando


950 Celebration Blvd, Suite H

Celebration Florida 34747