ESCAPE GAME:
Last week my friends and I decided to put our skills to the test. Our task.. Escape from prison. Only one place to handle that, … legally that is … ESCAPE GAME!
Wait, maybe I should explain a little more. We were celebrating my friend's birthday and looking to try something new and unique. That's when we stumbled upon The Escape Game Orlando, on International Drive in Orlando.
The Escape Game is an immersive real-life environment, where your group is given one hour to escape. Each scenario has a back-story, along with clues and puzzles you must decipher in order to escape. Each of the different escape rooms have their own theme and story. These rooms are rated by difficulty of completion, and group size recommended. The larger the group size the better, is my recommendation after this experience. We had a group of total of five during our visit.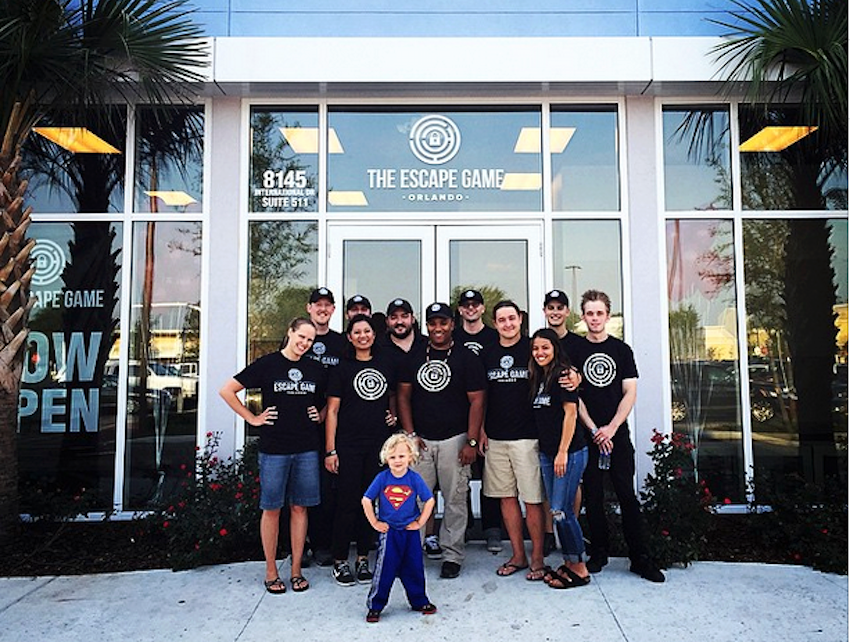 There are three different escape rooms to choose from, "The Heist", "Classified", and "Prison Break."  My friends and I chose the "Prison Break" escape room. This room is given a difficulty level of 9/10. We soon learned why. The backstory for this level is the following,
"The year is 1955. You've been wrongfully accused of a crime, and sentenced to life in prison without the possibility of parole. Your new "home" is a cell that once belonged to an inmate who disappeared without a trace…or did he? Some claim he escaped. Others swear, he was murdered by the infamously cruel warden. but no one actually knows…can you escape before you suffer the same fate?"
We chose the Prison Cell Game. At that point we were locked into our "Cell". (Don't worry there is a way out for emergencies.) We immediately set out looking for a way to escape. There are many clues, puzzles and teamwork is definitely required to escape in time. It's very easy to miss something, so work together. Just so you know, you are not completely alone. The Escape Game employees keep an eye on you and your group. They also offer clues throughout your attempt to escape. They came in handy a couple times when we reached a dead-end.
Our group did fairly well, for our first attempt, but we were unable to beat the clock. It is surprising how fast an hour can fly by.
Upon exiting the room, you are given a sticker, to hold proudly for your group photo. Our stickers said we "almost" escaped.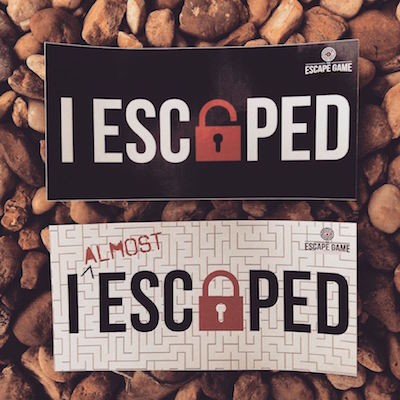 The Escape Game Orlando was a great experience for us. It is a great outing with friends, coworkers, and families of all ages. They recommended you make reservations in advance to lock in a time and room for your group. So put your skills and wits to the test at The Escape Game Orlando.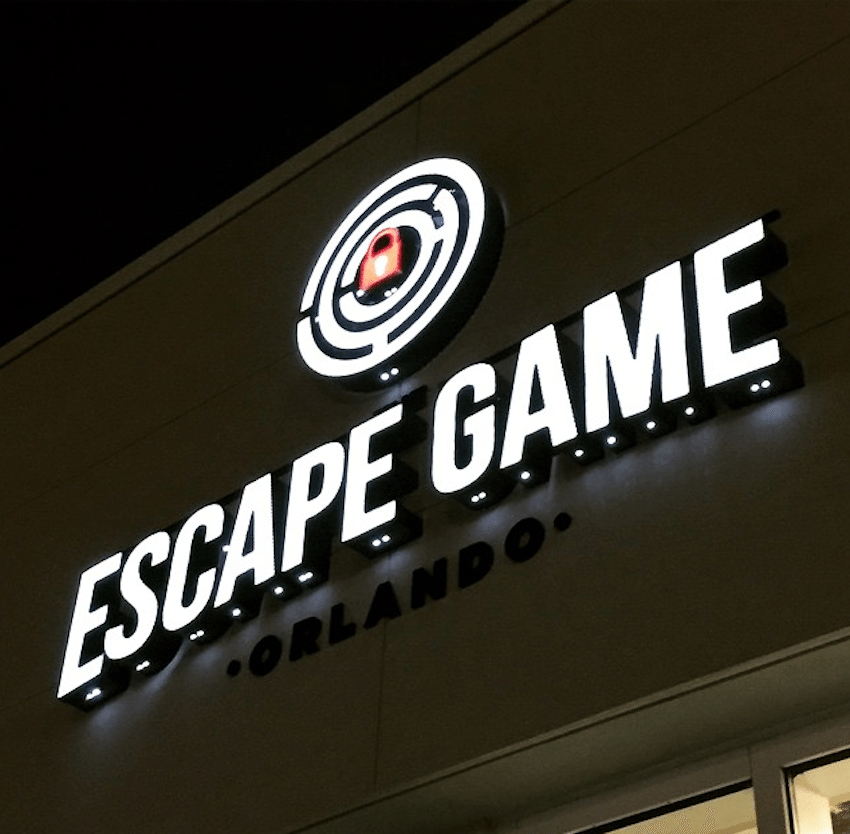 If You Enjoyed This Post, Don't Miss:

Covering Orlando & Central Florida
'Coast to Coast'
Daytona Beach • St. Pete Beach
• Clearwater Beaches •
Family Fun, Local Events,
Attractions, Discount
Ticket Opportunities & More!
THE ESCAPE GAME
International Drive, Orlando
ShareOrlando.com | Share Orlando


950 Celebration Blvd, Suite H

Celebration Florida 34747