If you want to visit Daytona Beach then you certainly need to take a look at what there is to do there. Daytona really does have a lot of things to offer and there is so much to do and see as well so you can be sure to enjoy yourself. Why not take a look below to find out more.
World Famous Daytona Beach
Daytona Beach is known as the beach you can drive your car along and it's true. Pretty amazing even to me, a lifelong Floridian. Granted it sure makes for an easy unloading and loading of the car, picnic basket, cooler, blankets, chairs, umbrella's and more. And it also allows for the ambience of music from the open window of your car when you catch the beach early or late enough when you have less beach traffic. Otherwise, you are (likely) having to compete with the blaring rap, rock, country or whatever genre you happen to detest coming from the pick up parked right next to you. As for me, I roll with the music and let it be. I am one of those that loves a wide range and all I truly care about is the roar of the breaking waves, the smell of salt water and that amazing sand and how it feels as I walk along the beach. Soothing, peaceful and close to the best place in the world for me to be. Yes, I love the beach and Daytona Beach has a lot to offer.
Environmental concerns remain and are always a hot topic threatening the continued allowance of cars on the beach but, for now we are still good to go. Be sure to obey these traffic signs as tickets are generously distributed in an effort to keep the beach safe. There are children running and crossing so caution is always advised.
Lastly, there is a $10 per day, per vehicle charge to drive on or park along the designated beach areas.
Daytona Speedway
Do you have the need for speed? The Daytona Beach Speedway, NASCAR favorite opened in 1959 and is the home of the famous Daytona 500, the most prestigious race in Nascar.
Races, tours, and ongoing events and information can be found here … CLICK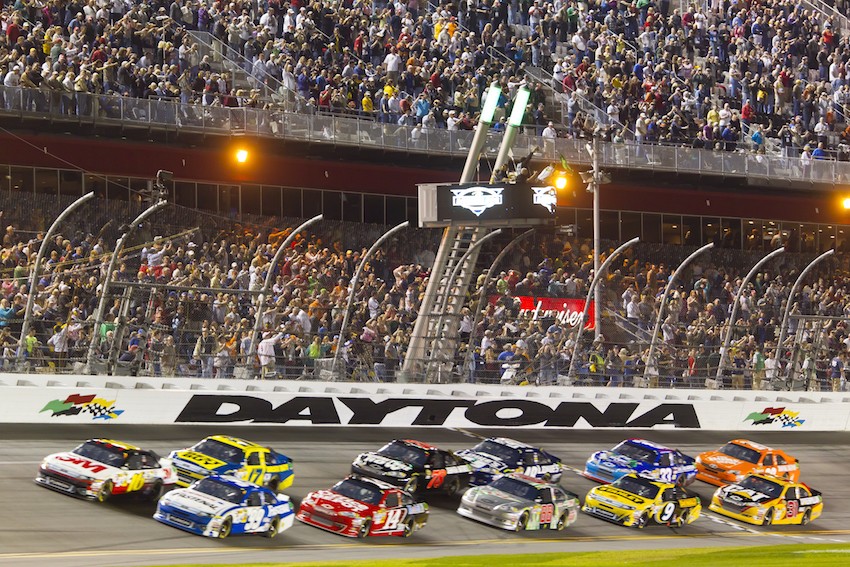 Daytona Beach Bike Week
Before we mention Bike Week, with the upcoming Biketoberfest coming soon, we should let you know to make plans to attend October 15-18 2015. And Daytona Beach is celebrating the 75th Anniversary of Bike Week March 4-13 2016 which will no doubt be one of the biggest celebrations in the history of the event.
Bikes, the parade of bikes, the sounds of pipes and yes, Harley's dominate the field but there are many custom bikes of all designs imaginable on display as well. This is pure heaven to those who love and embrace the two and three wheel life of excitement. The streets are lined with vendors, food, beer, and an entertainment schedule is always posted online well in advance.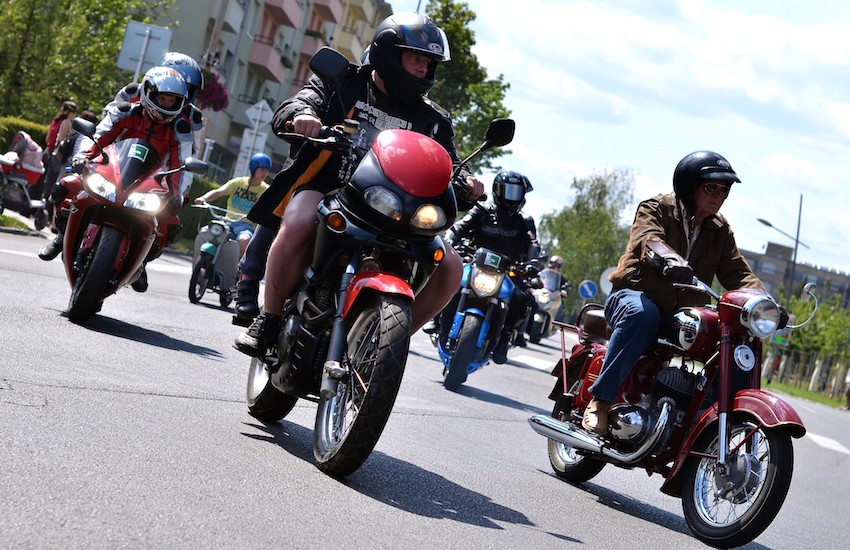 Ponce Inlet
This is located towards the southern part of the beach and there are plenty of activities for you to take part in. It is home to the tallest lighthouse in Florida and you will also find that it is open for tours as well.
Boardwalk and Pier
Nothing beats a boardwalk and pier walk and there are different amusements for you to have fun with as well. From roller coasters to Ferris wheels and even go-carts, you can have a blast without even leaving the area.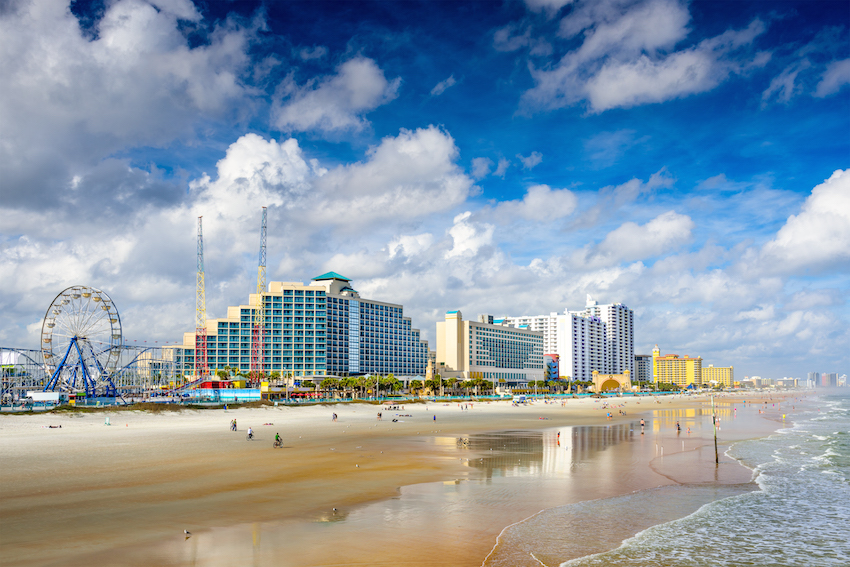 Endless Fun
Of course, Daytona Beach is full of surfing, kayaking and canoeing opportunities. With over 23 miles of beach to choose from and plenty of access points for cars and trucks, it has never been easier to get out there and see the world from a different perspective and there are many different bike trails for you to choose from as well.
So there you have it, the top things to do when you're visiting Daytona Beach. We said Top FIVE, but clearly, we could have just as easily said Top Twenty. This city is built to enjoy. So many great places to go, dine, lunch along the waterfront. Of course there are other Orlando events for you to choose from as well, so you'll never be out of options for the whole family.
If racing isn't your thing then you'll be glad to know that Daytona Beach has a very rich history.  You can walk and learn about all the historic sites and parks and you can even go on a tour of Rockefeller's Ormond Beach home as well.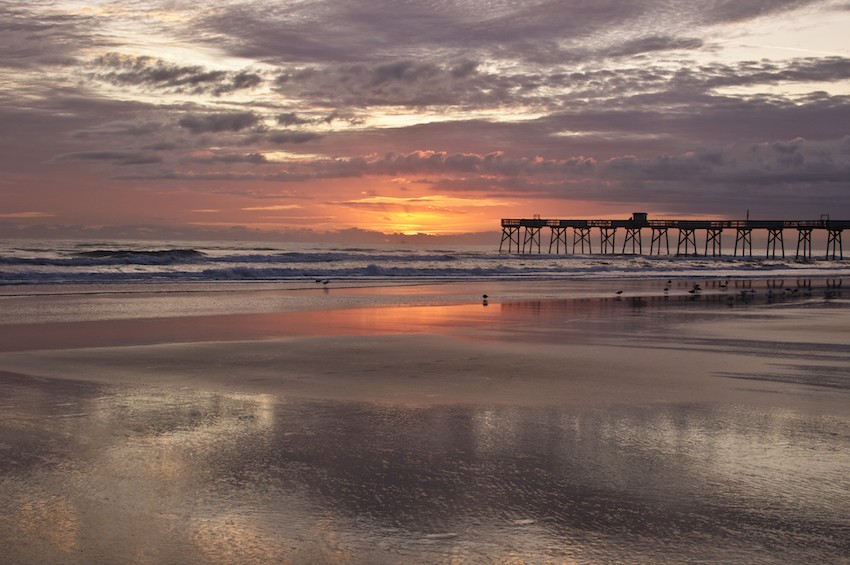 If You Enjoyed This Post, Don't Miss:

Covering Orlando & Central Florida
'Coast to Coast'
Daytona Beach • St. Pete Beach
• Clearwater Beaches •
Family Fun, Local Events,
Dining Reviews, Local Get-a-Ways,
Attractions, Discount
Ticket Opportunities & More!
DAYTONA BEACH
ShareOrlando.com | Share Orlando


950 Celebration Blvd, Suite H

Celebration Florida 34747