About 20 miles west of Orlando in Clermont, lies the quaint Lake Louisa State Park. In my book this state park is hidden gem. Not because it is super fancy, or has a special attraction, but because it is full of wildlife and just about the closest you can get to the "real" Florida without leaving civilization. Lake Louisa is one of my family's favorite places to camp. Here are the top 3 reasons why: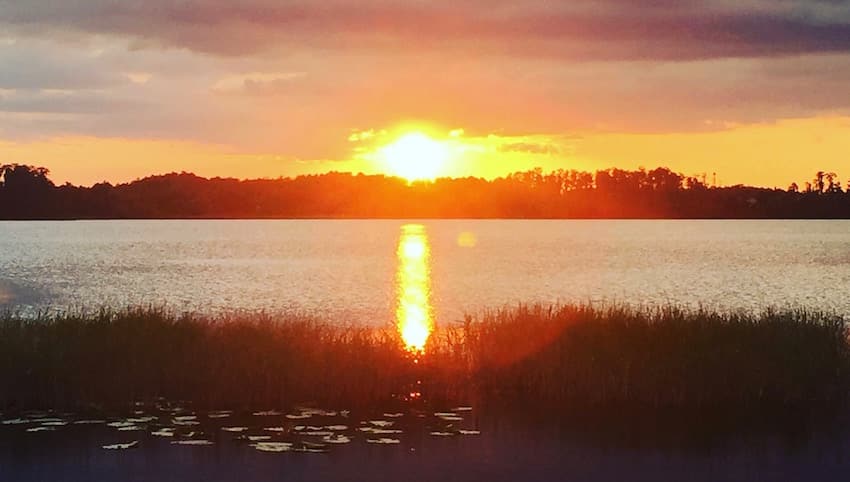 The Campground ~ The Campground is located about 3 miles from the front gate of the park. It has 60 full facility sites, plenty of tent camping and also a few sites that are set up for hammock camping. There are two bathhouses that are connected to each site, either via sidewalks or paved roads. Both bathhouses are VERY CLEAN, which is a must for my wife.
The Fishing ~ My family (especially my 10 year old) loves to fish. Within the campground there are two wooden fishing piers that you can fish from and are within walking distance from every campsite. If you want to search for the big fish, you can also rent a canoe and even buy bait (for a small fee) at the Ranger Station. The lakes are loaded with Large Mouth Bass, Blue Gill, Crappie and other types of fresh water fish. We always seem to catch something. Last time we were there, I caught a nice 2 lb. bass. On a side note, there are also 2 other lakes you can fish from that are within the park, but definitely not within walking distance from the campground.
The Hiking ~ There are over 23 miles of hiking trails within the park that lead you through 7 different natural plant communities including the shades of the cypress trees to a beautiful picturesque meadow of wildflowers. During the hike you are likely to come across deer, turkey, quail, gopher, tortoises and a variety of birds. The hiking trails are a bird watchers paradise.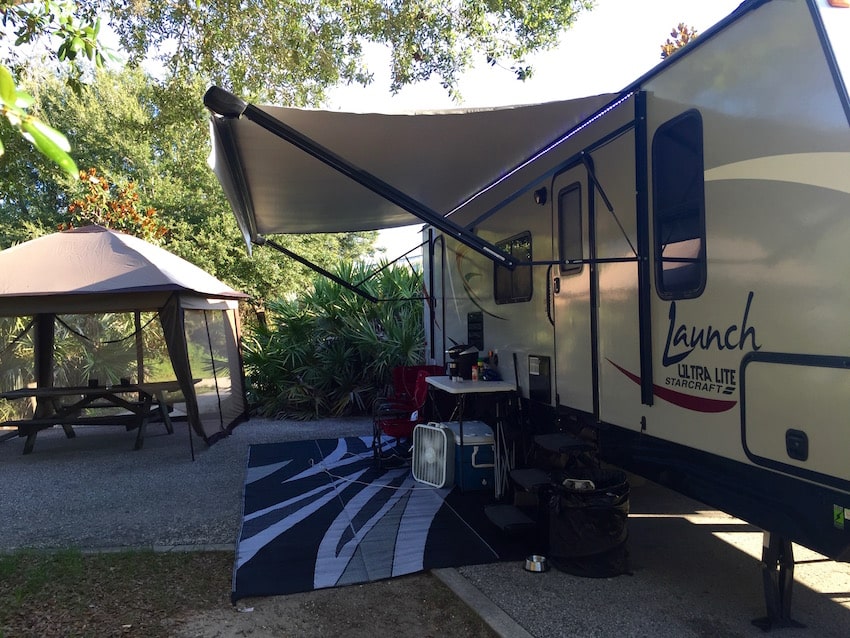 The campground, the fishing and the hiking are my 3 favorite things at Lake Luisa State Park. I am sure there are more. Have you ever been to Lake Louisa State Park? If so, what are you favorite things to do there?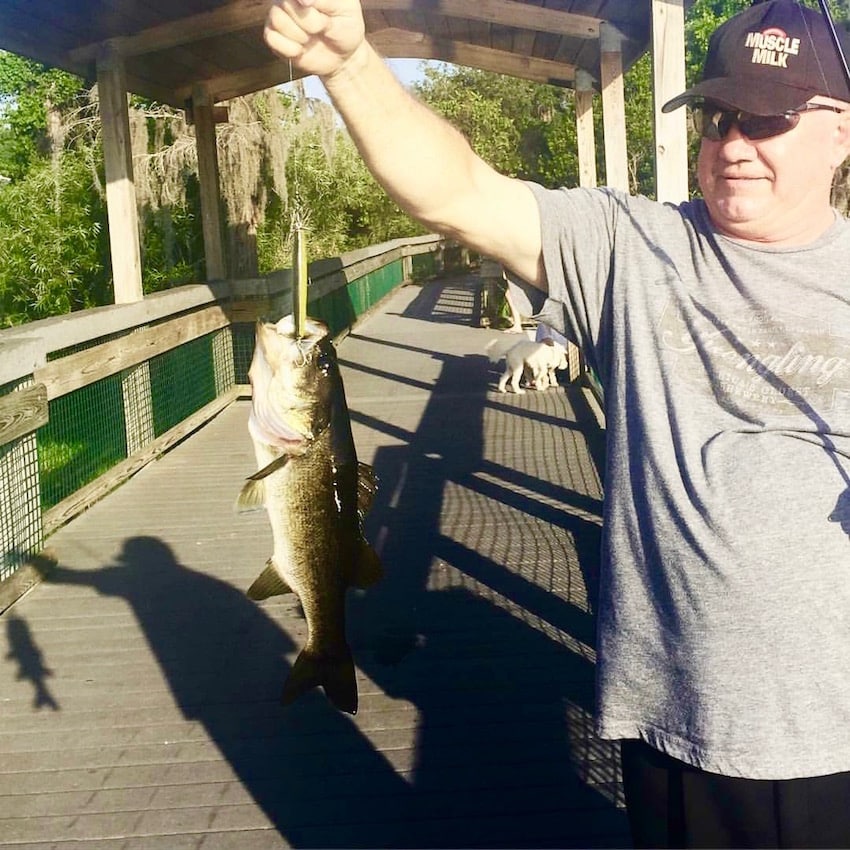 [powr-photo-gallery id=79cfd5a0_1467821831699]
If You Enjoyed This Post, Don't Miss:

Covering Orlando & Central Florida
'Coast to Coast'
Daytona Beach • St. Pete Beach
• Clearwater Beaches •
Family Fun, Local Events,
Dining Reviews, Local Get-a-Ways,
Attractions, Discount
Ticket Opportunities & More!
3 Reasons Why You Will Enjoy
Lake Louisa State Park
ShareOrlando.com | Share Orlando


950 Celebration Blvd, Suite H

Celebration Florida 34747