The World Food Championship took Celebration Florida by storm last week. Professional and non-professional chefs from around the world came together for the "The Ultimate Food Fight Experience". Why? For a total purse of $350,000 including one ultimate champion who will be named World Food Champion and win $100,000. Here is a small list of things that make this competition awesome!!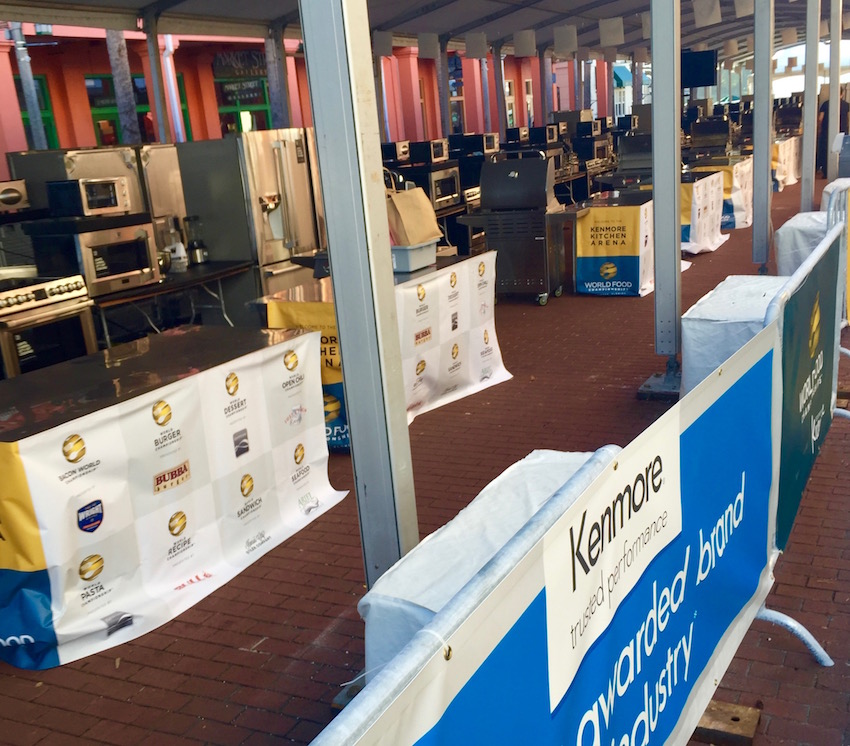 World Food Championship
– The Competitors
The competitors represented 40 American States and 17 countries worldwide. 342 total teams (1,100+ Team Members) took to the Kenmore Kitchen Arena lined up down Market Street in Celebration. These teams beat out 10,260 other teams to make it to the World Food Championship.  I have to say that these are some of the coolest people I have ever met.  Yes, they come to compete, but have a blast doing so.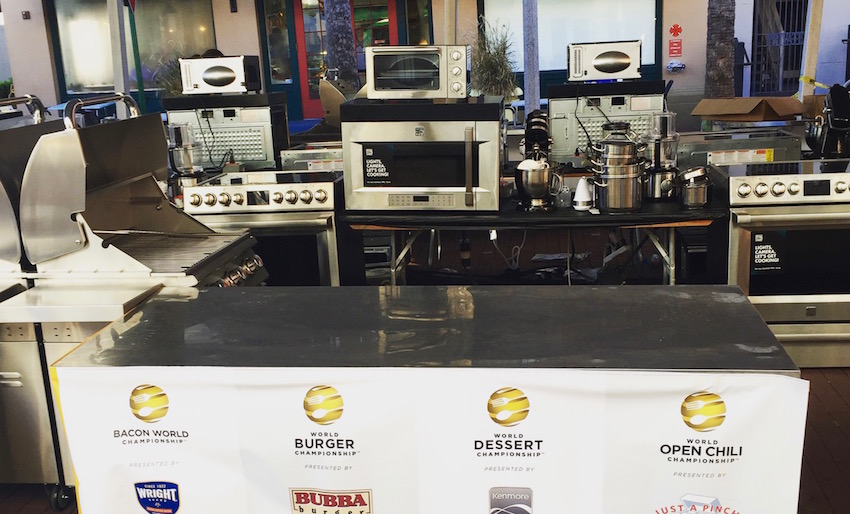 The Kenmore Kitchen Arena.
The Kenmore Kitchen Arena included 50 full kitchens, lined up side by side along Market Street. Each Kitchen included a Kenmore's Pro Series Bull professional gas grill. Everything was top notch and state of the art. Each competitor had to at go through a class to be a Kenmore Pro Kitchen Certified. Because I was actually getting to compete (more on that in a later post), I had to go through the training session.  Once the training session was completed, they gave us a certificate of completion.  I wanted to frame and hang mine on the wall at home, but for some strange reason my wife wouldn't let me.  Not unless we invested in a full Kenmore kitchen.  UGH!!
World Food Championship – The Competition
The competition was broken down into 10 categories:
World Barbecue Championship
World Open Chili Championship
World Burger Championship
World Desert Championship
World Sandwich Championship
Bacon World Championship
World Recipe Championship
World Pasta Championship
World Seafood Championship
World Chef Challenger
Each World Food Championship competition was scored by the EAT methodology which awards points for Execution of a recipe, Appearance of the presentation plate, and most importantly Taste. A perfect score is 100. Once a champion in each category is named, they will all meet at the final table to square off to see who will be named "World Food Champion".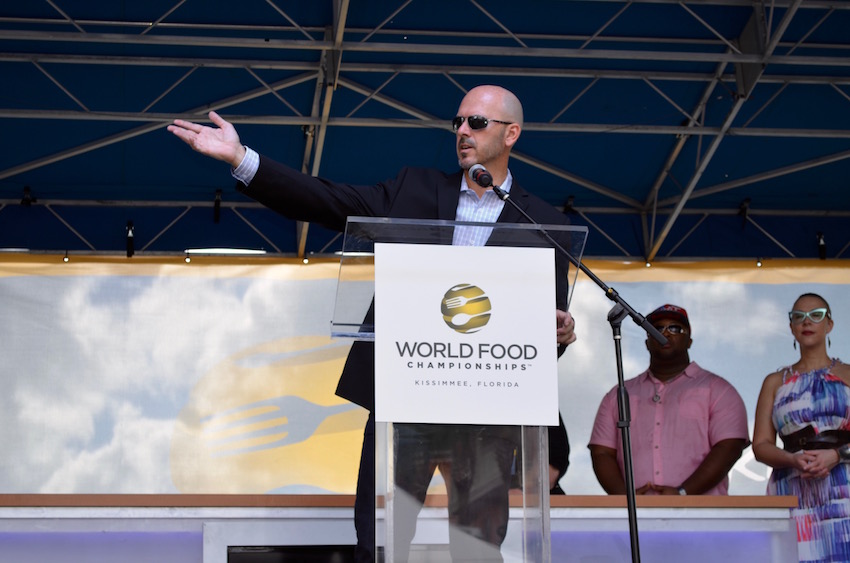 The World Food Championship competition at the Final Table was fierce, but in the end, only one could be named The World Food Champion. This years World Food Champion was The Smoking Hills Team from Overland Park, Kansas with a score of 92.5. Coming in second with a score of 87 was Stephen Coe from the Bacon category. Congratulations to all of the winners!
Did you know that Central Florida is the perfect place for this type of competition?  My next post will tell you why…
If You Enjoyed This Post, Don't Miss:

Covering Orlando & Central Florida
'Coast to Coast'
Daytona Beach • St. Pete Beach
• Clearwater Beaches •
Family Fun, Local Events,
Dining Reviews, Local Get-a-Ways,
Attractions, Discount
Ticket Opportunities & More!
World Food Championship
ShareOrlando.com | Share Orlando


950 Celebration Blvd, Suite H

Celebration Florida 34747