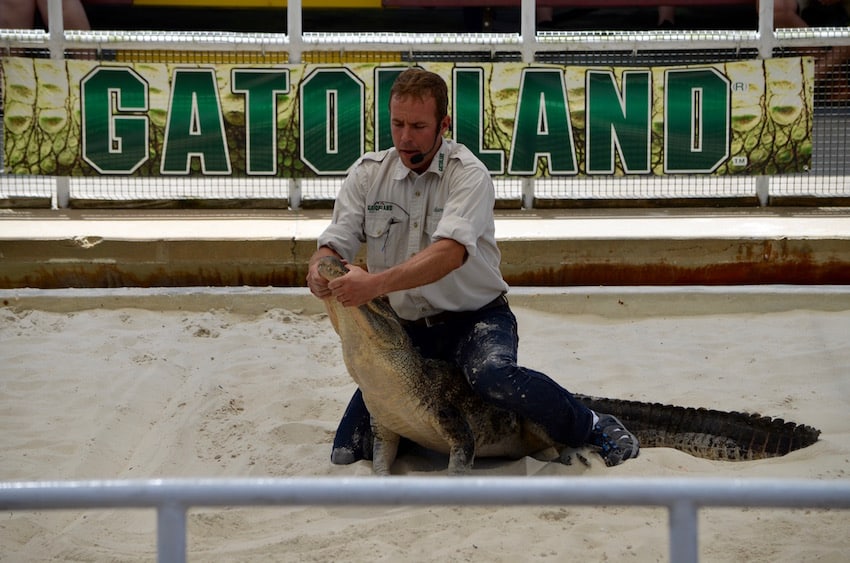 I am sure living in Orlando, most of us have visited Gatorland at least once or twice.  But when was the last time you have been there?  Until recently, I probably hadn't been there in about 10 years.  Wow, have things changed!  I have to admit, in the early 1990's I worked at Gatorland in their marketing department and it was very cool place back then, and since then they have doubled in size and added so much more.  Below are my 5 Favorite new and old things to do at Gatorland.
Be sure to see below for Florida Resident Special
50% OFF through May 27, 2016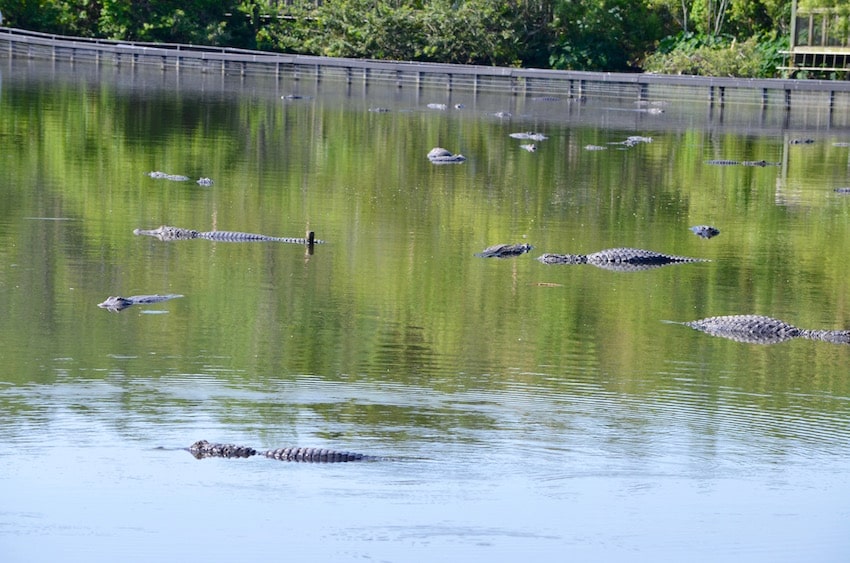 TOP 5 LIST 
The Breeding Marsh – The Breeding Marsh allows you to see Alligators in their natural habit.  In the Breeding Marsh there are 100 female and 30 male gators.  (Wow, lucky guys!) One of my favorite things about the Marsh is the native wading birds that nest out there.  They nest, lay eggs and raise their young every year.  Why?  Well apparently, the birds feel safe there, because the gators keep the bird's natural predators away like snakes, rats and other egg and bird eating animals.
The Gator Jumperoo Show – While this is a classic show at Gatorland, they have added a comedy act to the show which is hilarious. They combine the classic gator jumps to a new and improved storyline.  It is very funny, educational and a ton of fun.
The New Experiences – There are several new experiences you can take part in while you are at Gatorland.

Adventure Hour – A behind the scenes look at alligators in the breeding marsh. Get up close and personal and have your picture taken with the prehistoric giants that are only a few feet away from you.
Gator Night Shine – Explore the gator breeding marsh at night, with your very own flash light. Watch and listen how the marsh comes alive after dark.  You will be amazed at how the alligators eyes shine at night!
Trainer for A Day – Go behind the scenes and learn what its like to take care of these fascinating creatures. Hold a baby gator, learn about other reptiles and sit on the back of an alligator in the Wrestling Arena, just like the real gator wrestlers do are just a few of the many things you get to do as a trainer for the day.

The Gift Shop – When the old Gatorland gift shop burned down in 2006, they took advantage of a bad situation. The new gift shop nearly doubled in size and is not your normal Florida gift shop.  Of course they have Gatorland memorabilia but they also have many different items you will only find in Florida.  Want a gator skin purse, wallet or boots?  They got it!  Want Florida made wines flavored with Florida oranges or Key Limes? They got it!  Local jellys, honeys and so much more.  I probably spent an hour and half walking around looking at all of the unique items they had to offer.
The Screamin' Gator Zip-line. Probably one of the few places in the world, where you will zip-line over 1000's of alligators and crocodiles.  I was lucky enough to be able to take a ride on the zip-line the day I was there.  My next post will be all about the fun and excitement of this adventure.  Stay tuned for that.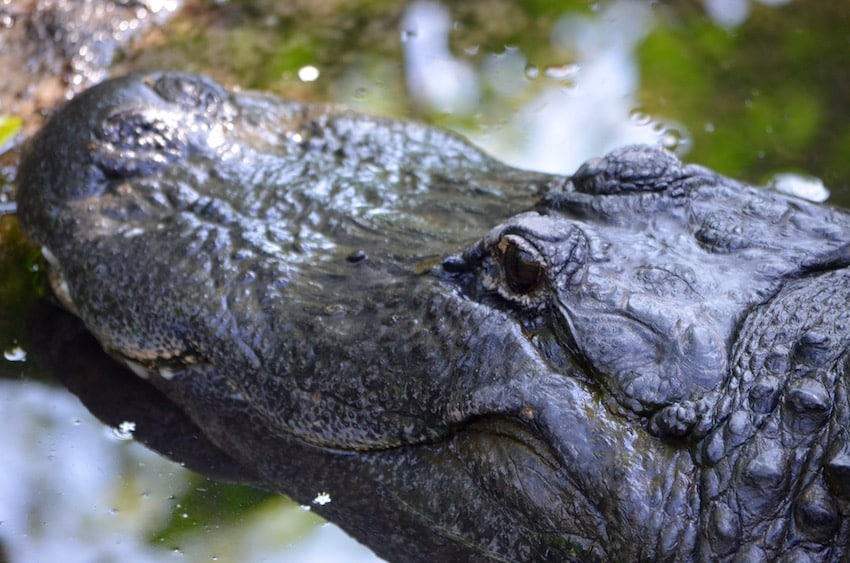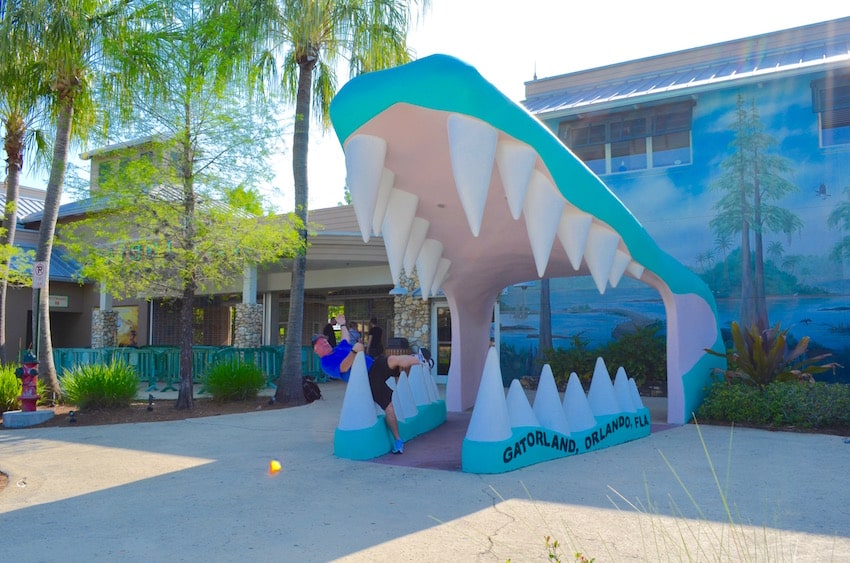 As you can see, while they have maintained the old road side attraction look and feel of Gatorland, they have added so much more to do and enjoy while you're there.  If you haven't been in a while, I highly suggest taking the family out there, you wont be disappointed.  Oh and from now until May 27th, 2016 they are offering a 50% off Florida Resident Special.  Click here to check it out!
If You Enjoyed This Post, Don't Miss:

Covering Orlando & Central Florida
'Coast to Coast'
Daytona Beach • St. Pete Beach
• Clearwater Beaches •
Family Fun, Local Events,
Dining Reviews, Local Get-a-Ways,
Attractions, Discount
Ticket Opportunities & More!
Top 5 New (and old) Things To Do at Gatorland
ShareOrlando.com | Share Orlando


950 Celebration Blvd, Suite H

Celebration Florida 34747