Did you say SNOW? It snows in Celebration? Why yes, it snows nightly, right here in Central Florida. Starting this past weekend, you and your family can see it snow right on Market Street in Downtown Celebration.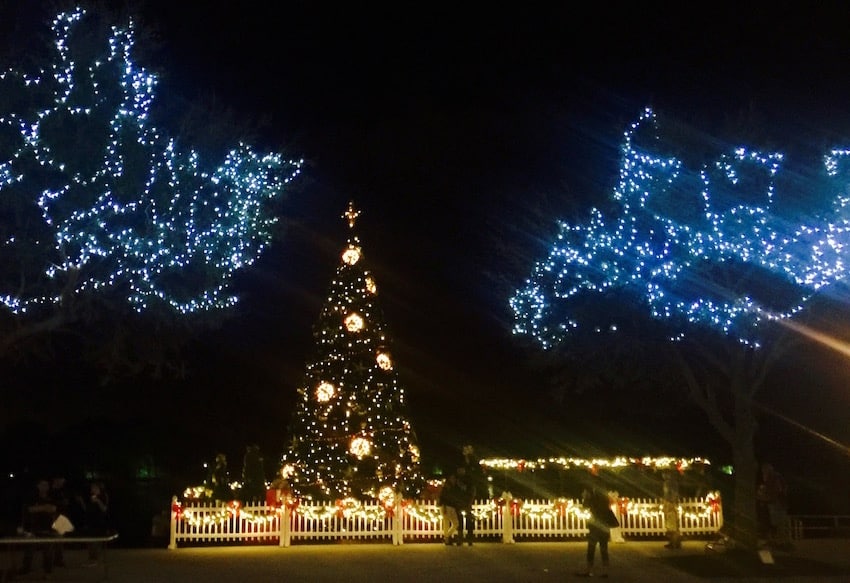 OK, I will admit it is not real snow (It's more like soap suds), but it's the best Central Florida have to offer. At the beginning of the night (5:30PM) they spray Market Street with the "Snow" and the kids love to play in it. Yes, my son like to makes snow (sud) angels. Then at 6, 7 and 8PM the snow falls and covers you and the ground as a beautiful melody of Christmas music plays in the background. Note to parents: Bring a change of cloths for the kids, they get wet and soapy.
Flurries – Snow in Celebration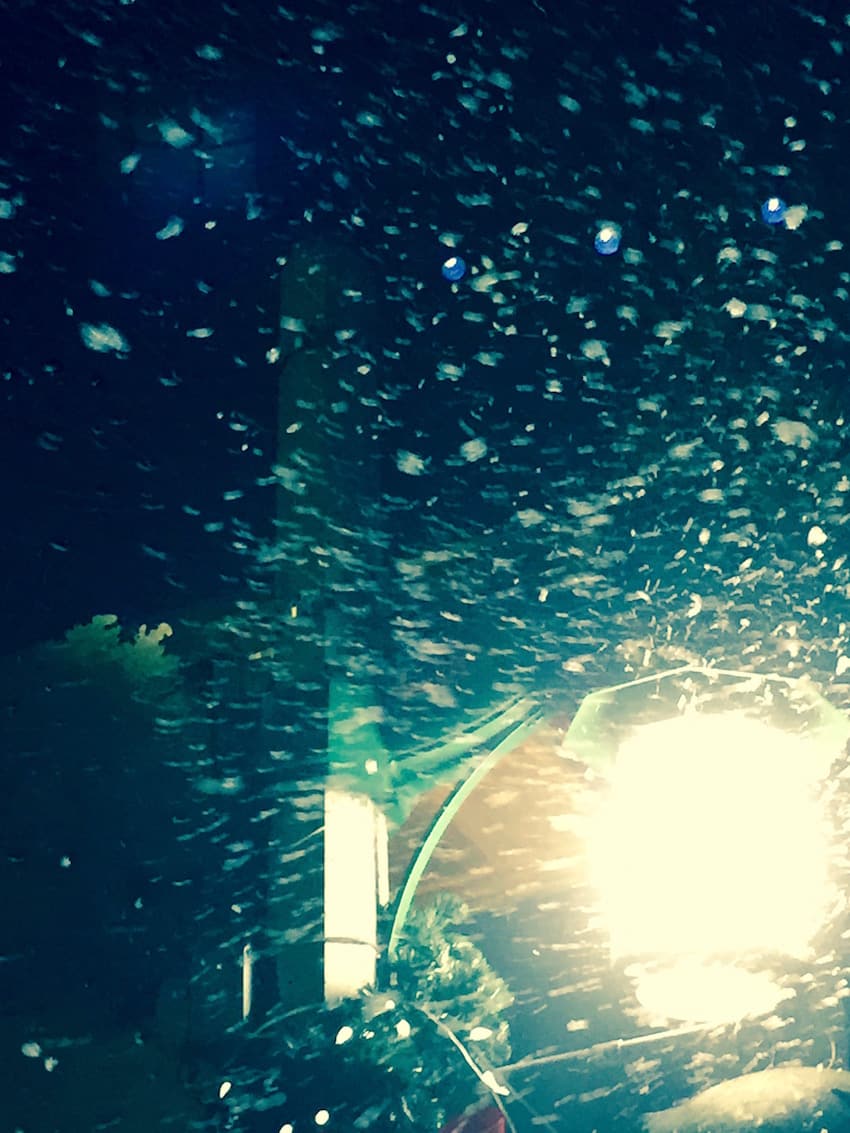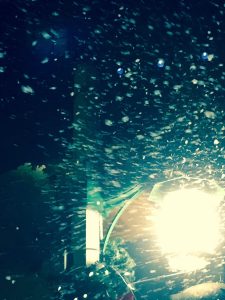 This Winter Wonderland event also features strolling Charles Dickens Carolers, community performers, photos with Santa, horse drawn carriage rides through the downtown area of Celebration, and the Celebration Express Train ride for the kids.
Did I mention there is an ice skating rink? Yes, that's right, you can actually ice skate in Downtown Celebration too. Ok again, its not real "ice" more like hard, white, slick pieces of thick plastic connected together to form a Florida outdoor ice rink. Don't have ice skates? No worries, you can rent them. Actually, I think you are required to use their skates, as they are made especially for the Florida "ice". The ice rink is open daily from 4PM – 10PM.
In addition to the everyday fun at Now Snowing Nightly, see and hear the Celebration of Voices on December 5th, A Countdown to Christmas Concert on December 12th, and a special Radio Disney Holiday Concert on December 19th.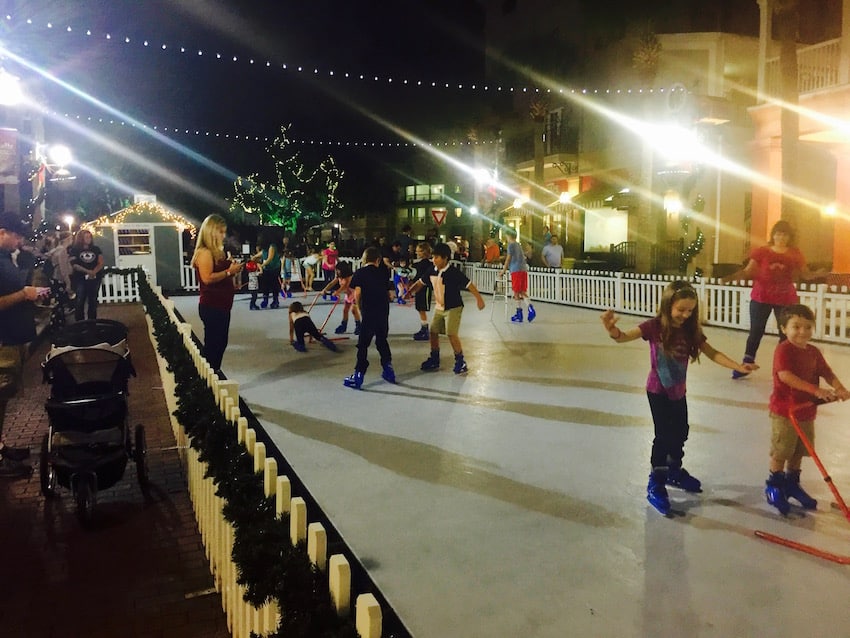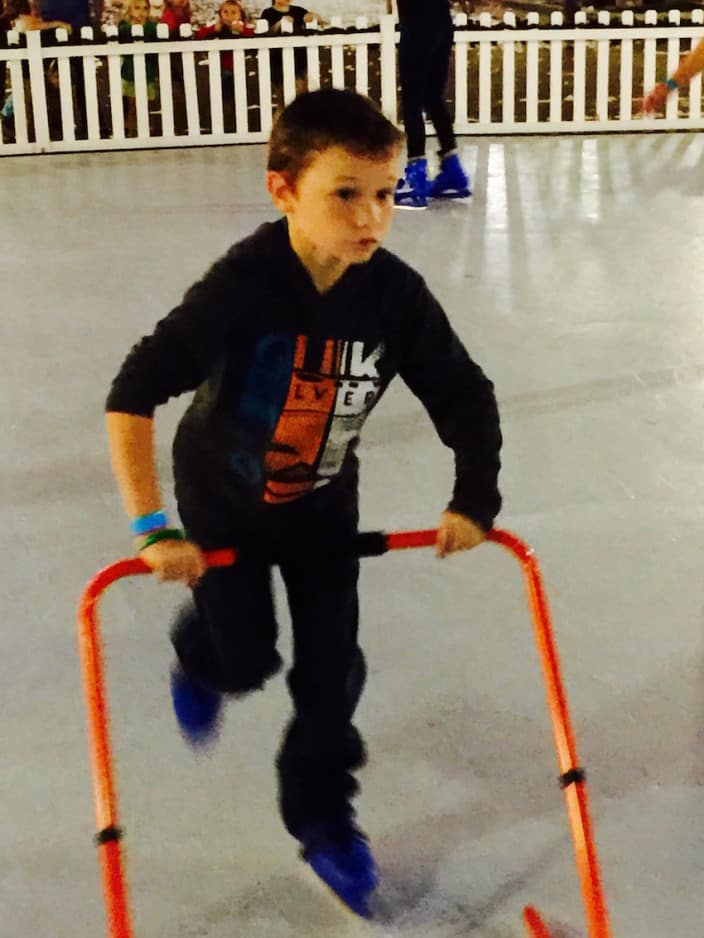 As you can see this is definitely a family fun event. In my opinion, the best part of this event is the pictures. I love sending the pictures up to my family in Minnesota, showing my kids playing in the snow in shorts and t-shirts. Only in Florida!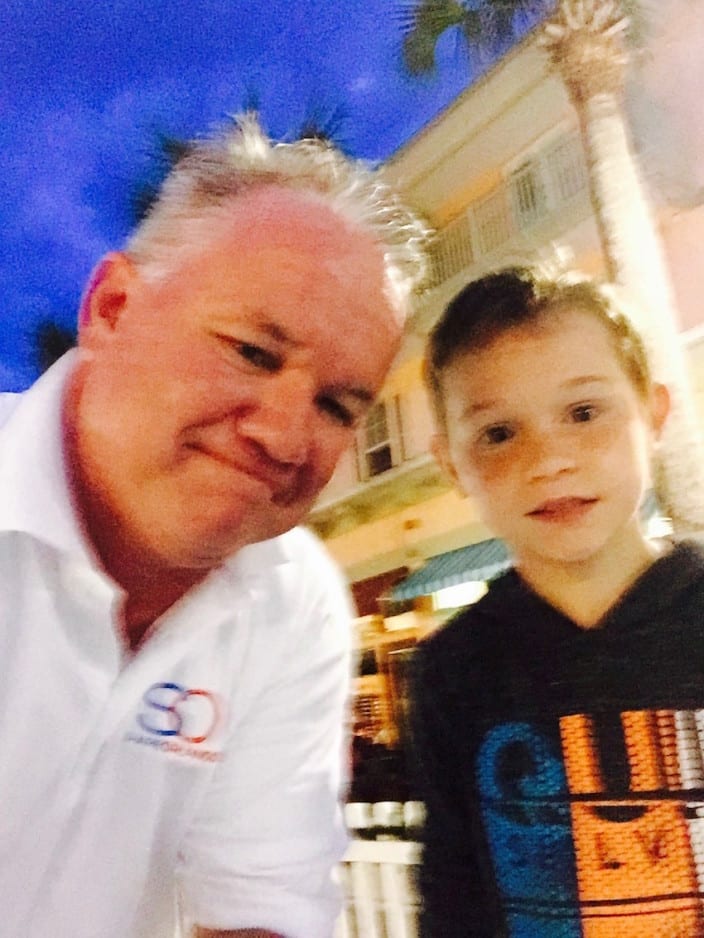 If You Enjoyed This Post, Don't Miss:

Covering Orlando & Central Florida
'Coast to Coast'
Daytona Beach • St. Pete Beach
• Clearwater Beaches •
Family Fun, Local Events,
Dining Reviews, Local Get-a-Ways,
Attractions, Discount
Ticket Opportunities & More!
SNOW? YES, Now Snowing Nightly in Celebration
ShareOrlando.com | Share Orlando


950 Celebration Blvd, Suite H

Celebration Florida 34747