The Shake Shack is now open and joins the awesome line up of restaurants in the I-Drive 360 Complex. The Shake Shack is modern day "roadside" burger stand that serves up the most delicious burgers, hot dogs, frozen custard, shakes, beer, wine and more.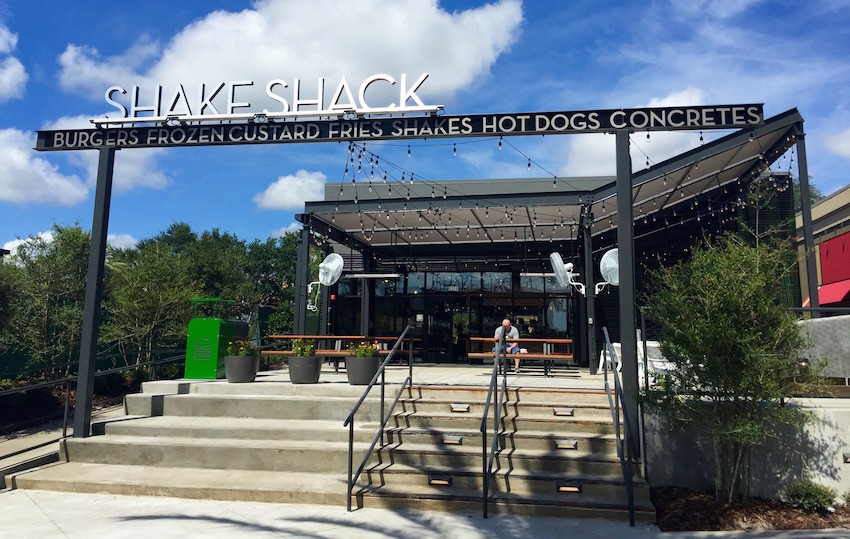 As you are walking up to the entrance to this new restaurant, the first thing you notice is the outside seating. There are a bunch of tables outside on the porch. Big fans are hung from up above to keep you cool in the summer, and they even have gas heaters to keep you warm during the winter "days" of Florida. They even have an artificial turf Bocce Ball court there to enjoy.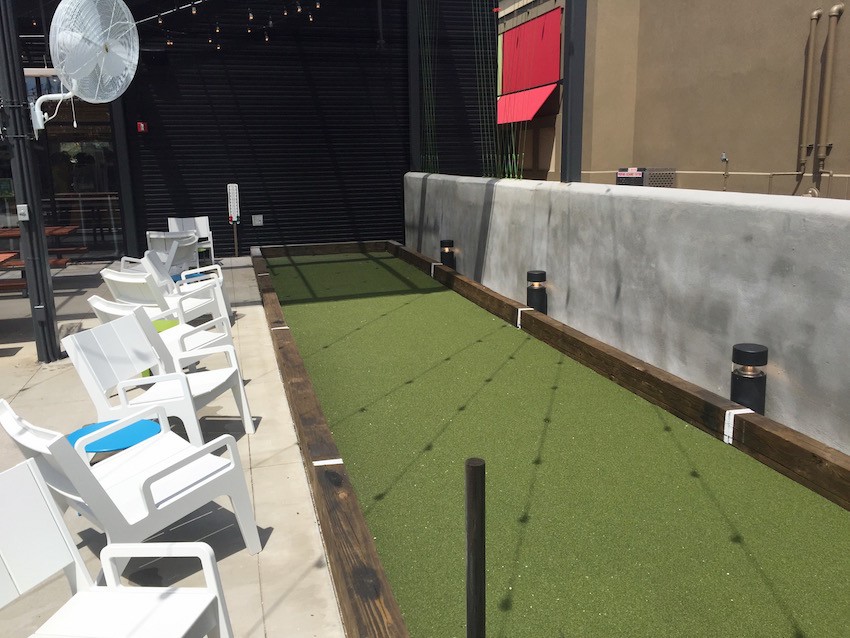 We walked in the door and were quickly greeted by a Shake Shack staff member. Their menu was on the wall to the right, easy to read and understand. The menu ranged from burgers, hot dogs, chicken sandwiches and the like. To drink they had soft drinks, beer and wine, and of course milkshakes made from their hand spun flavored custards.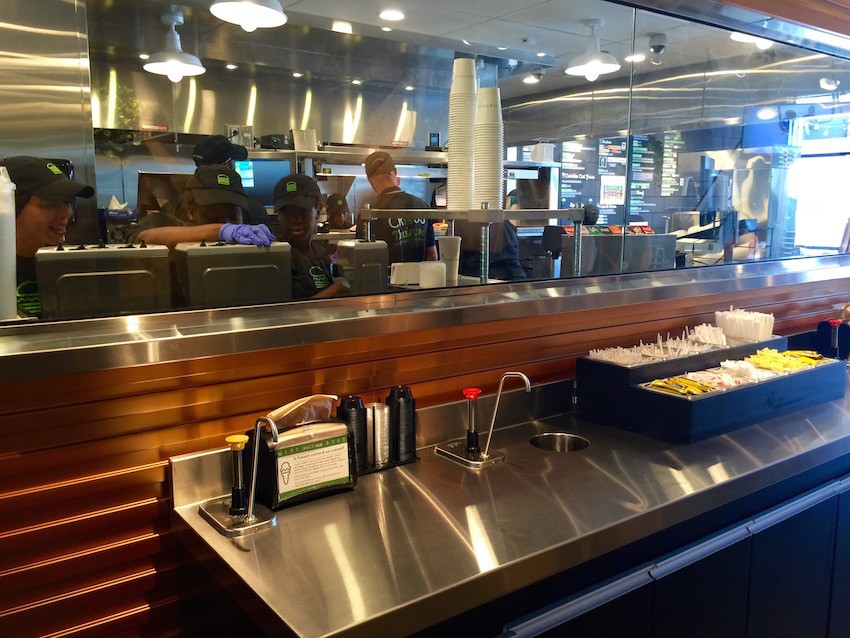 Shake Shack Burgers Are Amazing!
I approached the counter and asked the gentleman what his favorite Shake Shack burger was. He quickly suggested the SmokeShack burger that comes topped cheese, applewood smoked bacon, chopped cherry peppers and ShackSauce. I took his advice, added an order of fries and a soda. He handed me a pager and I was off to find a table.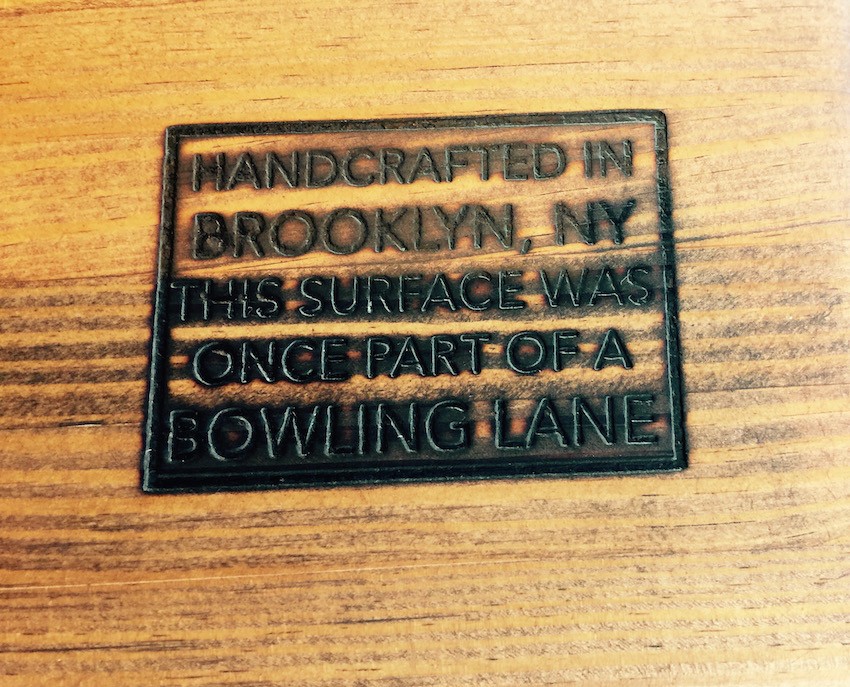 I walked through the dining room, admiring the wood tables and décor. I found a table next to the glass window that opens to International Drive. The tables were made of beautiful hardwood. After reading the burn-engraved stamp in the table, I found out that the table was once part of a bowling lane in Brooklyn New York. How awesome is that!! There is also a Shake Shack customized shuffleboard table that diners can enjoy while they are here.
My burger arrived, and was plated nicely on a metal serving tray, along with crinkle cut fries and my soda. You can tell they take pride of their delivery, as everything looked perfect, and the taste was better than I even imagined. The burger was nice and juicy, with just enough pepper flavor to give it a little kick. The fries were cooked the way I like them (a bit on the crunchy side, but not too much.) Everything was perfect. While I didn't have one of their shakes one of the guys with me did, and he said it was delicious!! Guess I have a reason to go back. Actually a ton of reasons.
Two things I noticed that stood out to me about Shake Shack.
They are pet friendly. They have a spot where you can "park your dog" while you order your food inside. You can even purchase fresh dog biscuits and ice cream for your lovable K-9.
While I was there, a group of sailors from the US Navy walked in dressed in their uniforms. Every staff member from the counter people to the cooks stopped what they were doing and gave them a huge round of applause and cheered loudly thanking them for their service. WOW!! It was one of the coolest things I have seen in a long time.
All and all, my visit to the Shake Shack was excellent, and I may have found my new favorite burger joint. So next time your in the I-Drive 360 area, stop by and grab a burger. Don't forget about your furry friends too!

Covering Orlando & Central Florida
'Coast to Coast'
Daytona Beach • St. Pete Beach
• Clearwater Beaches •
Family Fun, Local Events,
Attractions, Discount
Ticket Opportunities & More!
Shake Shack
GREAT Burgers, Pet Friendly
I-Drive Orlando
ShareOrlando.com | Share Orlando


950 Celebration Blvd, Suite H

Celebration Florida 34747