Just a little north of Orlando is the quaint community of Mount Dora. Mount Dora has many, many fabulous places to visit for a dinner, a day or a weekend. One of its most humble spots is Renningers Flea Market and Antique Market.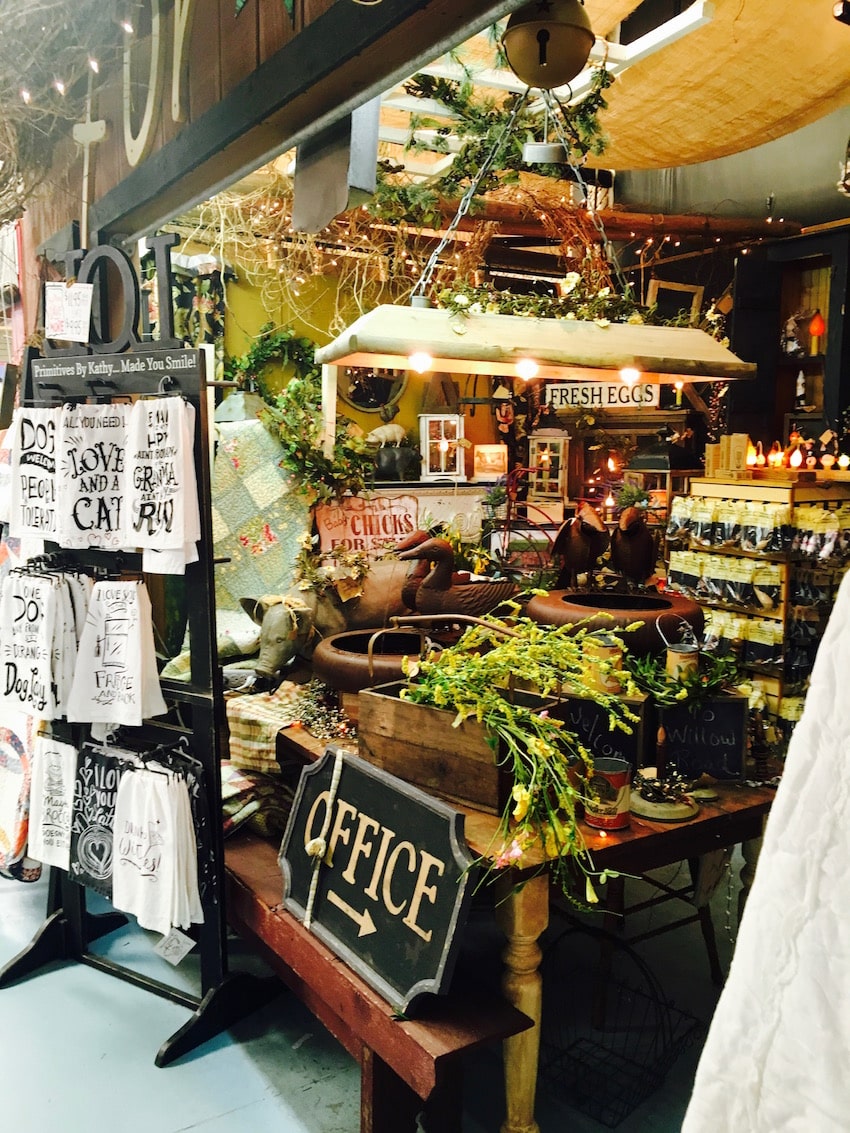 Situated right off of 441 you can't really miss Renningers as you head towards Mount Dora and the Lake County area via Orange Blossom Trail. Here are 10 Great Things to check out when you take a trip to Renningers:
Renningers Antique Market which houses antiques from many different eras. The Market has individual vendors and consignment selling. At least twice a year they have a gigantic Antique fair that covers acres of land. It is amazing!
Renningers Flea Market has it all. It is huge and while some of it is inside much of it is outside. You will find just about anything here and I mean everything and anything! The flea market it s
Greek Food – Visit Tina's Greek Café in the main building. This quaint little shop is run by a sweet lady who makes all of the Greek food she sells from scratch and it is all delicious. I love, love, love the baklava!
Willow Tree Shop- This little shop is in the main building as well near the very first entrance and it has the sweetest country décor and gifts. I love the wax tart and burners – I have one in my kitchen now. There is also a large selection of handmade quilts, holiday decorations and more.
Sports Memorabilia – There are plenty of independent vendors at Renningers and you can find your favorite teams everywhere. From pennants to clothing to coffee steins and home décor. You will find hand crafted items as well as collectibles. Gator fans, Seminole faithful, Yankee fan or Reds Sox Nation…you will find it all here.
Dried fruit and Candy – Again residing in the main building is a great little dried fruit and candy stand where you can find trail mixes and gummy bears and everything in between. My purchase this trip was dried kiwi and they were gone before I even left the parking lot. So yummy!
Pickles- yes pickles and olives. The pickle stand down one of the last aisles is a can't miss. I always take home a pint of the horseradish sandwich topper pickles- only $4.50. A great snack. They have plenty of others and they are all made fresh.
Fresh fish- Yes! Renningers has a great seafood stand. Many of my friends shop there every weekend and swear by it. I like the smoked salmon but the scallops looked very good.
Food – There is tons of it. From fresh donuts to plenty of fresh produce to local honey. They even have some great places for a quick lunch (and a beer). You can get some great fresh cooked corn and a shaved ice- the perfect lunch!
There is so much more at Renningers. So much! Socks, used books, As-Seen-On-TV stuff, Avon, toys, pets, plants, antiques, old appliances, cell phone covers and cases, vacuum cleaners (and repair) and pictures. Haircuts, car stereos, furniture and I could go on and on and on!

There are also plenty of activities always happening like music shows, car shows and more. Check out their website CLICK HERE  to find all the happenings and hours.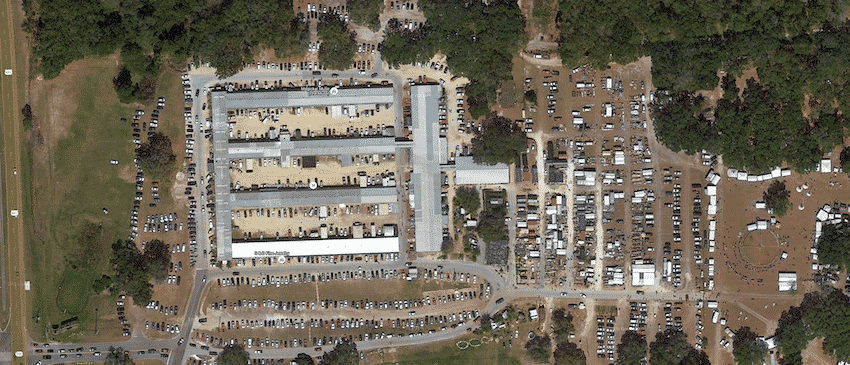 If You Enjoyed This Post, Don't Miss:
Trader Mae's

Antique Shopping is Alive in Orlando

Covering Orlando & Central Florida
'Coast to Coast'
Daytona Beach • St. Pete Beach
• Clearwater Beaches •
Family Fun, Local Events,
Dining Reviews, Local Get-a-Ways,
Attractions, Discount
Ticket Opportunities & More!
Renningers Flea Market
Mount Dora | Lake County Gem!
ShareOrlando.com | Share Orlando


950 Celebration Blvd, Suite H

Celebration Florida 34747