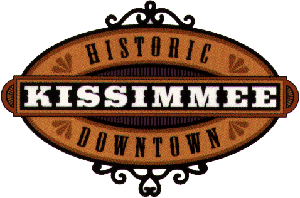 When I was a kid I did not like pizza, I can remember in 3rd grade having the lunch lady make me PB&Js on pizza day. Then in 4th grade we moved to Florida. A friend invited me over for dinner and they were having pizza from Domino's. "Don't they hurt your teeth? I have loved pizza ever since.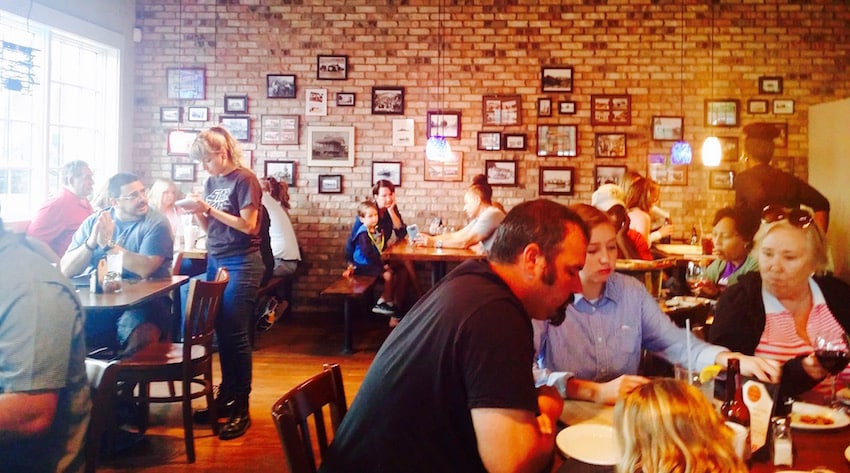 Downtown Kissimmee has undergone a transformation after the hurricanes in 2004. An amazing transformation and a great effort to maintain the historic nature of many incredible buildings with character not seen in newer municipalities. How great to see so many new businesses making the investment to retrofit and preserve these charming properties.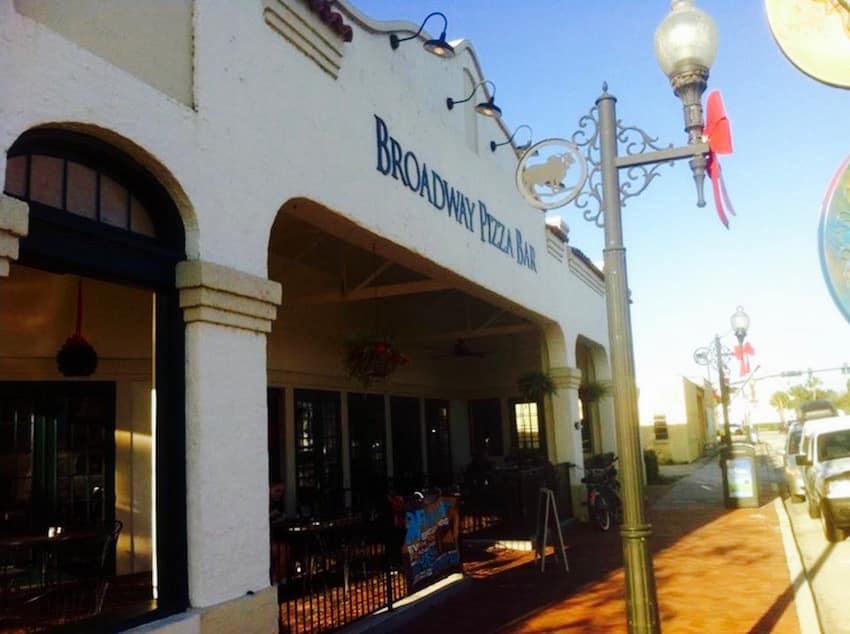 One of the newer restaurants is Broadway Pizza Bar. New York style (NCY) specialty pies in roomy digs. Serving Kissimmee since 2008. We had just visited Abracadabra Ice Cream and were looking for dinner after desert. Am I the only one who likes desert first? If you're looking for a great pizza place with an inviting ambience then try this place out.
NEW YORK STYLE PIZZA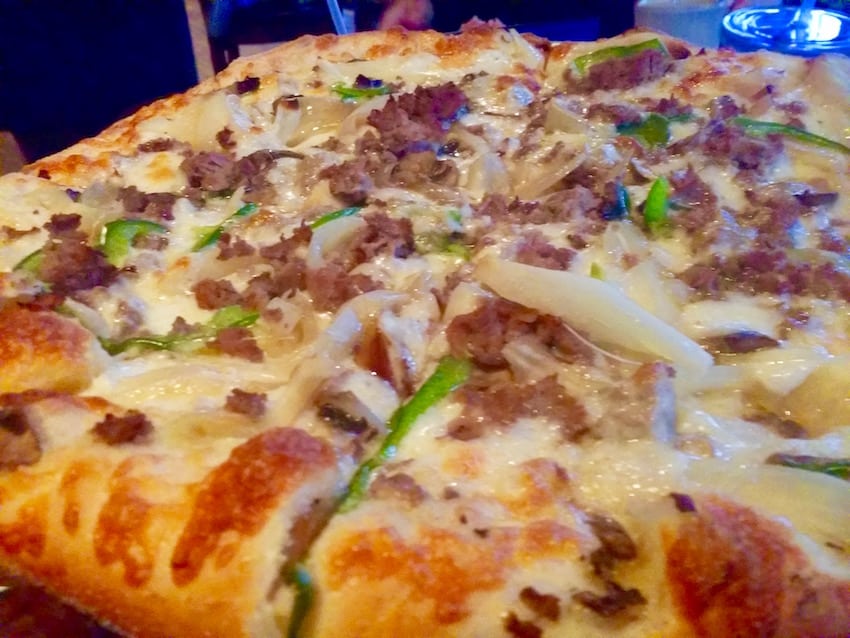 We were seated quickly and our waiter was quick to come to offer beverages and suggestions. He also kept our drinks full throughout the meal. Looking over the menu, the Philly Cheese steak pizza caught my attention. ( Sliced Steak, Green Peppers, Mushrooms, Grilled Onions, Provolone, Garlic Butter Sauce.) For an appetizer we ordered Garlic knots. Fresh made knots of bread with a Mediterranean olive mix. Everything was fresh and came out quick. The presentation was pleasing and service was good. They treated us like regulars. This pizza had managed to capture the true taste of a Philly Cheese steak in a pizza. The garlic butter sauce on the crust set it apart from other pies. We also ordered a meat lovers Personal pizza with ample amounts of assorted meat and a bisque.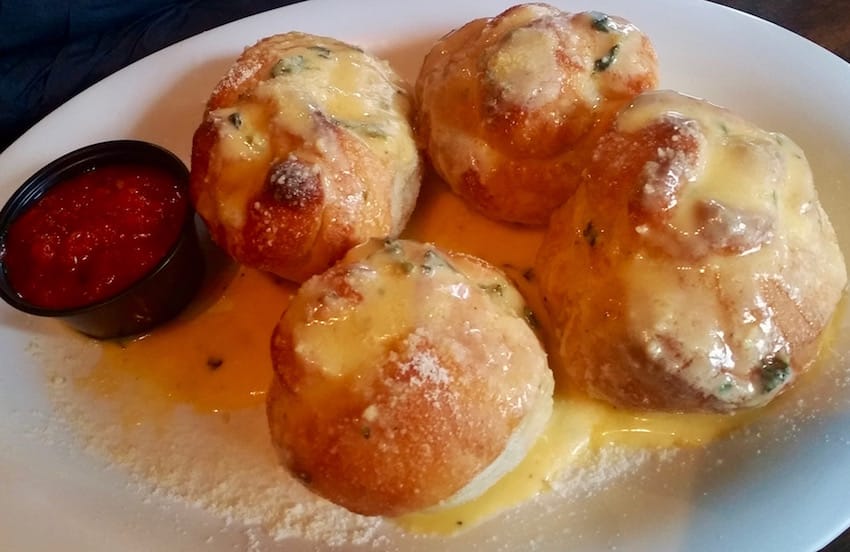 I will be going back soon and looking forward to trying more items on the menu. The price was good and our complete meal was just over $30. The large pie provided breakfast the next morning. Cold pizza to me is just as good. Two Thumbs up!
Speed of seating: 9
Speed of service: 8
Quality of Service: 10
Quality of food: 8
Presentation: 8
Price: 8
Atmosphere: 8
Drinks refilled: 10
Return factor: 10
Serving size: 9
Overall: 88 out of 100
---
If You Enjoyed This Post, Don't Miss:

Covering Orlando & Central Florida
'Coast to Coast'
Daytona Beach • St. Pete Beach
• Clearwater Beaches •
Family Fun, Local Events,
Dining Reviews, Local Get-a-Ways,
Attractions, Discount
Ticket Opportunities & More!
New York Style Pizza
Check Out Broadway Pizza Bar
ShareOrlando.com | Share Orlando


950 Celebration Blvd, Suite H

Celebration Florida 34747