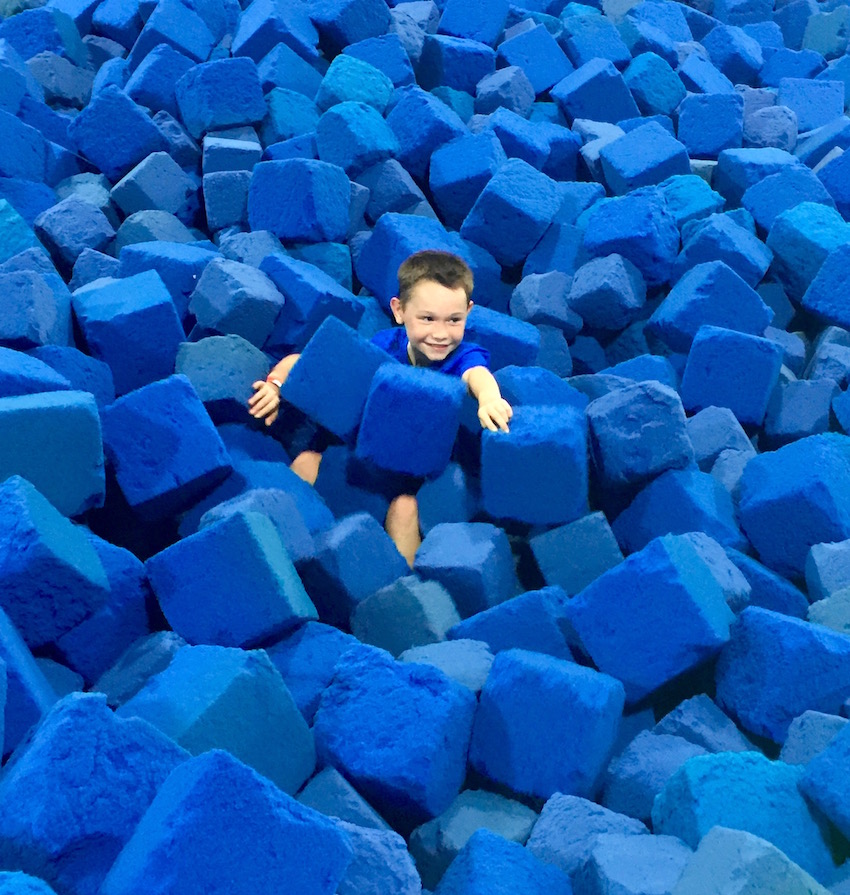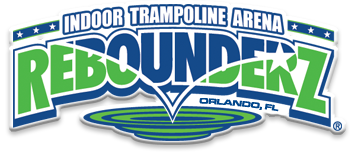 My son had a friend tell him about a place called Rebounderz I hadn't heard of it before, so I looked it up. Logan and I have been to a "trampoline place" before, but this one looked a bit different. So we decided to give it a try.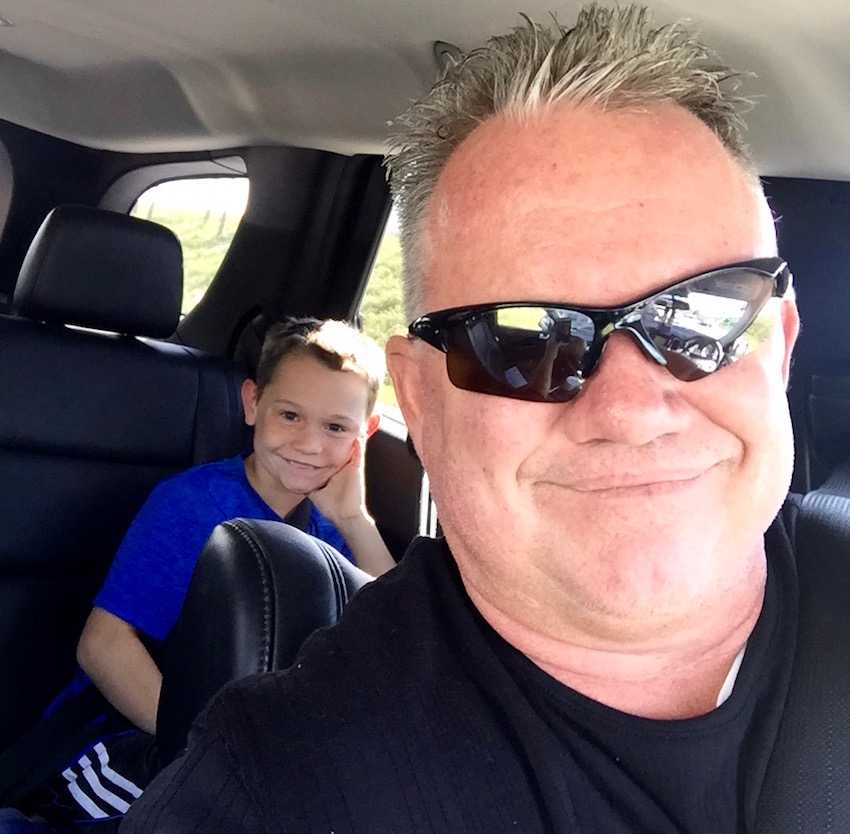 We took the short drive up to International Drive. Funny, as many times as I have been up, there I have never seen this place. Rebounderz is located on the corner of Kirkman Road and International Drive.
We walked in and were quickly greeted by an employee as she explained that we had to fill out and sign the electronic waiver form. The electronic form was fast and easy, just a few questions and we were done. We then went over to the front desk and paid our admission, got our socks, and off we went. Yes, you have to purchase their socks ($2.75/pair), as they are special trampoline socks. You get to keep them and use them on your next visit if you want.
Our first stop was the foam pit. This was what my son was looking forward to. Basically you bounce off a trampoline and then into a huge pit, filled with foam blocks. The foam is very soft, so you can flip, dive or anything you want into the foam. I watched Logan do it a couple of times, and then I decided to give it a try. Let's just say, while it is very fun, it's not meant for 220+ pound guys. For one, I went straight down. I didn't hit the bottom, but the foam gave way and I was neck deep in foam squares.   My first thought, well that was fun. Then it was time to get out. Every time I moved, I sank. Getting to the side was difficult but I finally made it. However, my struggles still continued. Now I have to pull my self up. Looked easy when the kids did it. Not so much when you are standing on the bottom. I eventually made it up, while my son and others laughed at me. Needless to say that was my first, and last time in the foam pit.
Rebounderz
We then headed over to the regular trampoline room. It was huge, with trampolines from floor to ceiling. We had a great time jumping from trampoline to trampoline and bouncing off the walls. Logan got brave and after about 15 tries, he finally landed his first flip. I am not sure who was more proud, him or me. Then he was hooked. I must have watched him try to perfect it for about 30 minutes.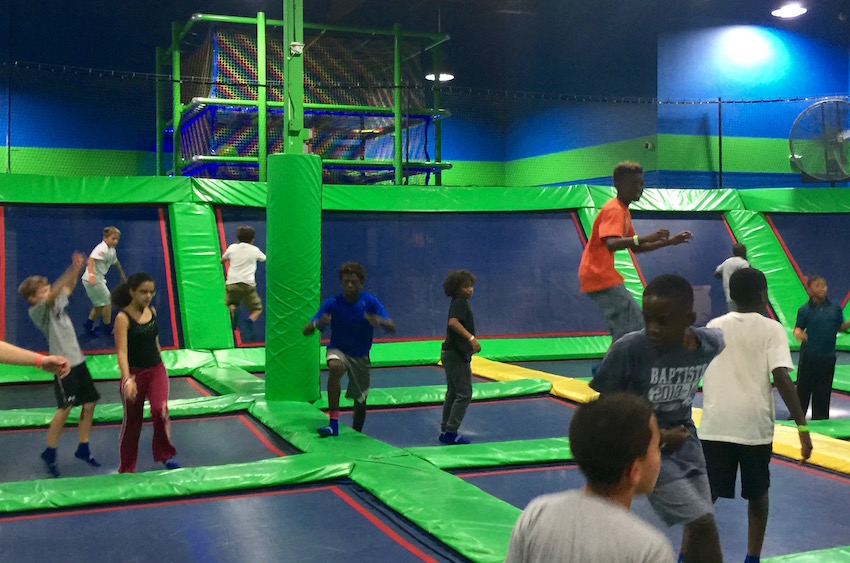 After that, we headed to the snack bar to get a drink and a quick bite to eat. The snack bar had the normal goodies, soda, hot dogs, chips, pizza and everything else in between. We rested and enjoyed our snacks.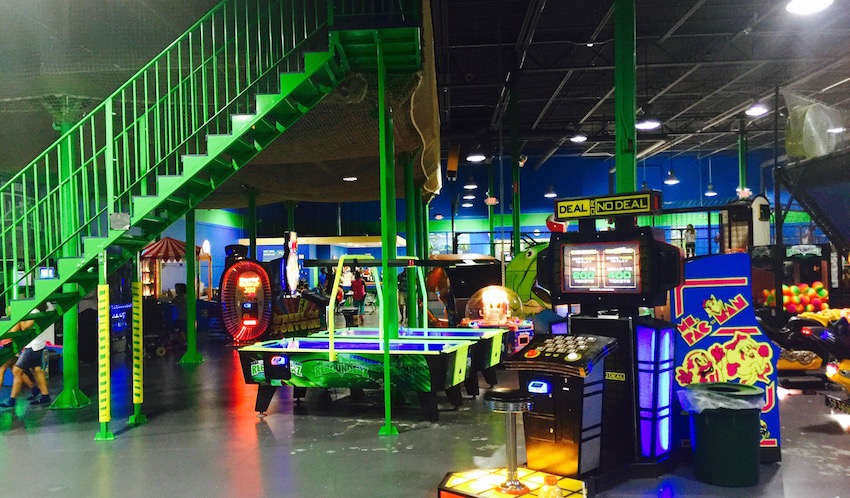 We then walked over to the two basketball nets. Yes, they have two basketball nets with trampolines underneath them. I watch Logan bounce and shoot the ball, making a couple of them. I told him to dunk it, and after a couple of tries he succeeded. He even held onto the rim, like the pros. Yes, another proud daddy moment.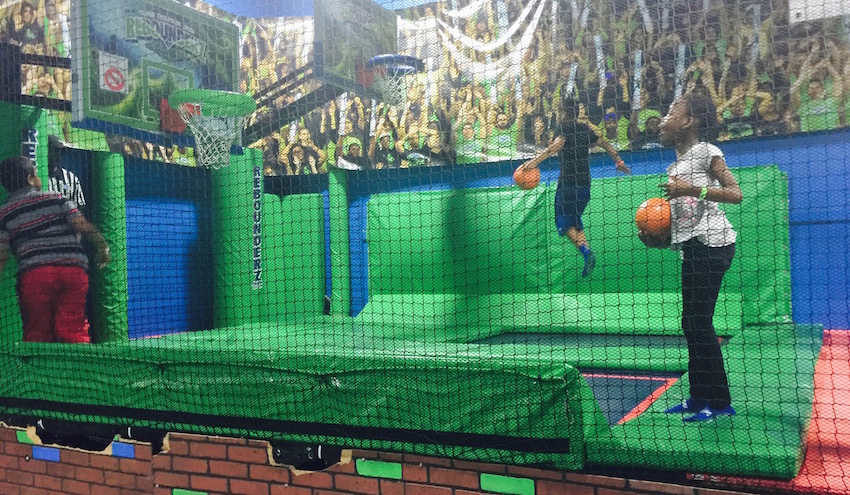 After that we went back to each of the areas and played for a couple more hours. It was a great afternoon out. Rebounderz is an awesome family fun afternoon. We found out that they have Birthday packages while we were there and it appears we might be back for Logan's birthday in December.
Looking for a great way to spend the afternoon, Rebounderz is the place to go. I highly suggest it for all ages.
Ever been to Rebounderz? What did you think?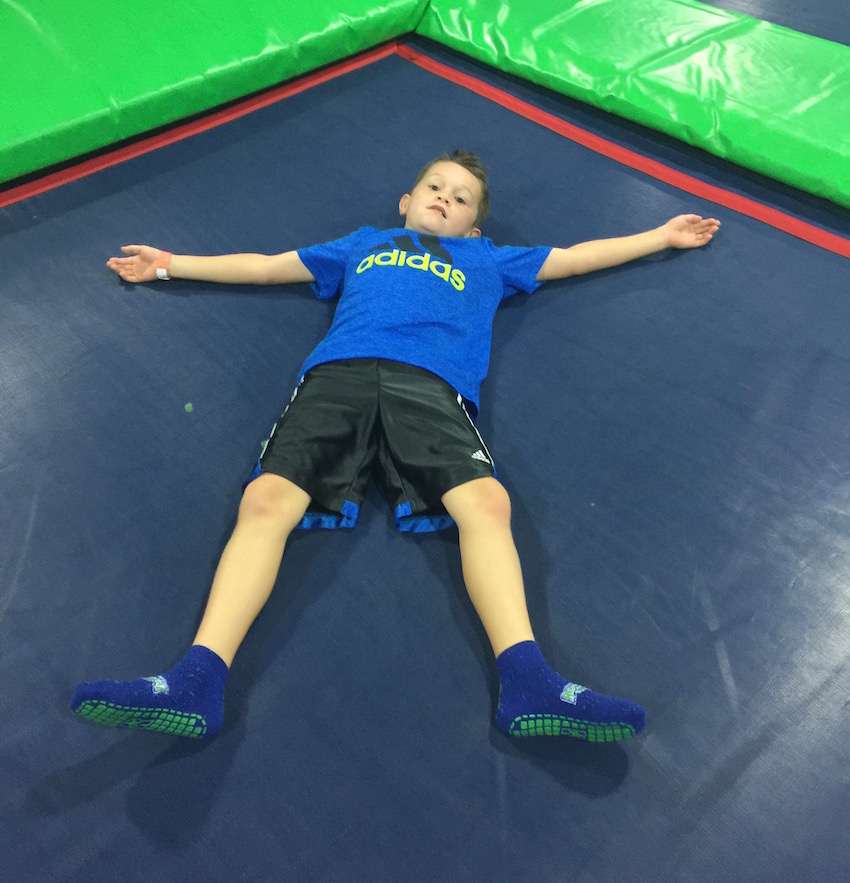 If You Enjoyed This Post, Don't Miss:

Covering Orlando & Central Florida
'Coast to Coast'
Daytona Beach • St. Pete Beach
• Clearwater Beaches •
Family Fun, Local Events,
Dining Reviews, Local Get-a-Ways,
Attractions, Discount
Ticket Opportunities & More!
Rebounderz Orlando – Indoor Trampoline Arena
ShareOrlando.com | Share Orlando


950 Celebration Blvd, Suite H

Celebration Florida 34747