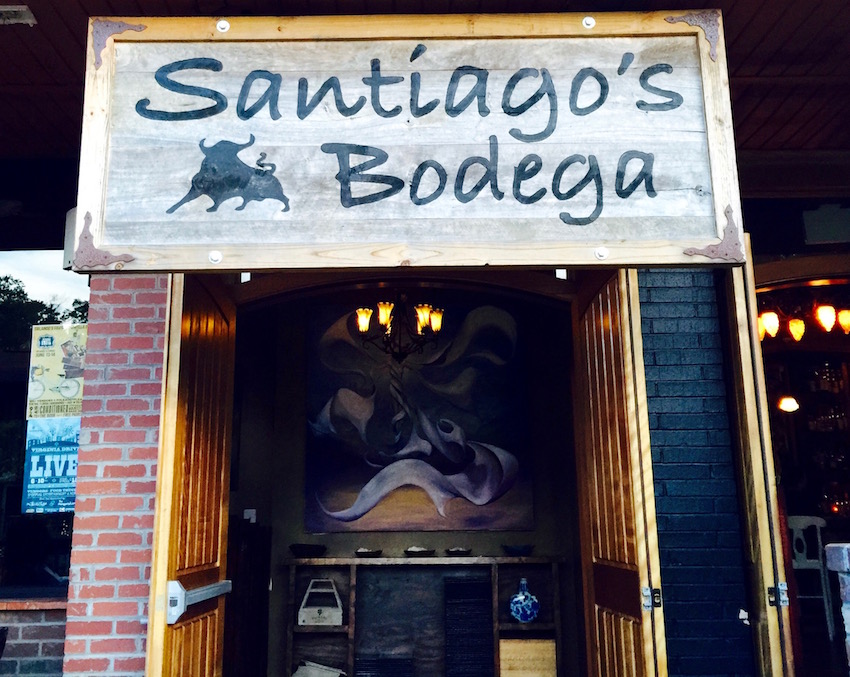 There's an inviting feel to Santiagos Bodega. The restaurant which has a twin location in Key West opened in the summer of 2013, revamping two spaces that formerly housed Logan's Bistro and a series of other stores. The brick and wood front patio, facing busy Virginia Drive in the Mills 50 district is captivating. The revamped interior is a refreshing departure from modern and industrial; here, multicolored wood floors and an artfully dappled paint scheme make the rooms feel comfortable and Old World.
SANTIAGO'S BODEGA – MILLS 50 DISTRICT
Settled in and happy to be in such a great place, we both anticipated dinner at Santiagos Bodega with much joy. We chose to go on a week night and had reservations (which I highly recommend). The restaurant was quite to start but as the evening progressed it filled up fast and got rather loud, not the best place for an intimate conversation. However, Santiago's has a lot of fun and electric energy and is also a great place to go with a group of friends.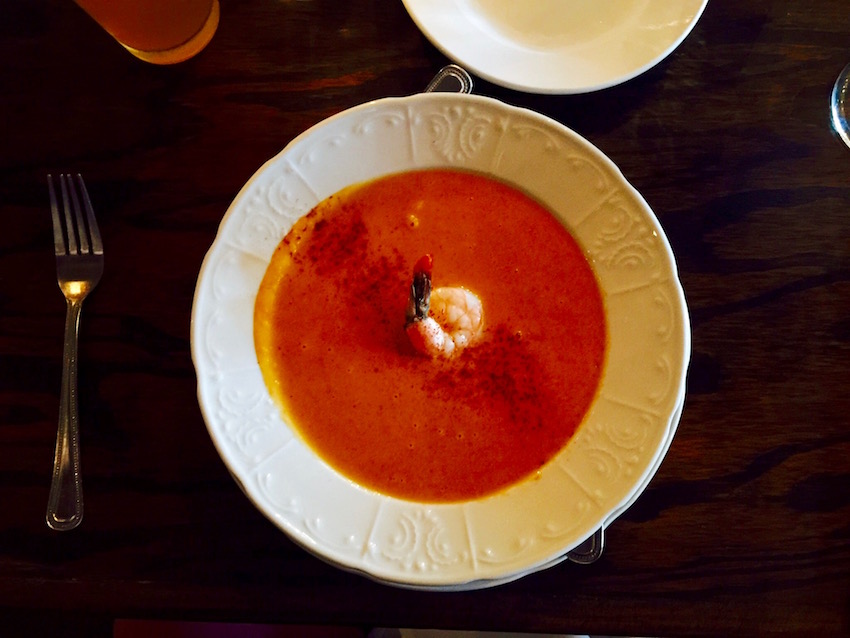 To start we both enjoyed the very satisfying spicy shrimp bisque, the shrimp was perfectly cooked with a kick.  While waiting for our many other dishes, we enjoyed the sexy, yet relaxed vibe with a mix of Frank Sinatra, jazz and salsa beats playing in the back ground. We also both admired the many fun art pieces on the wall.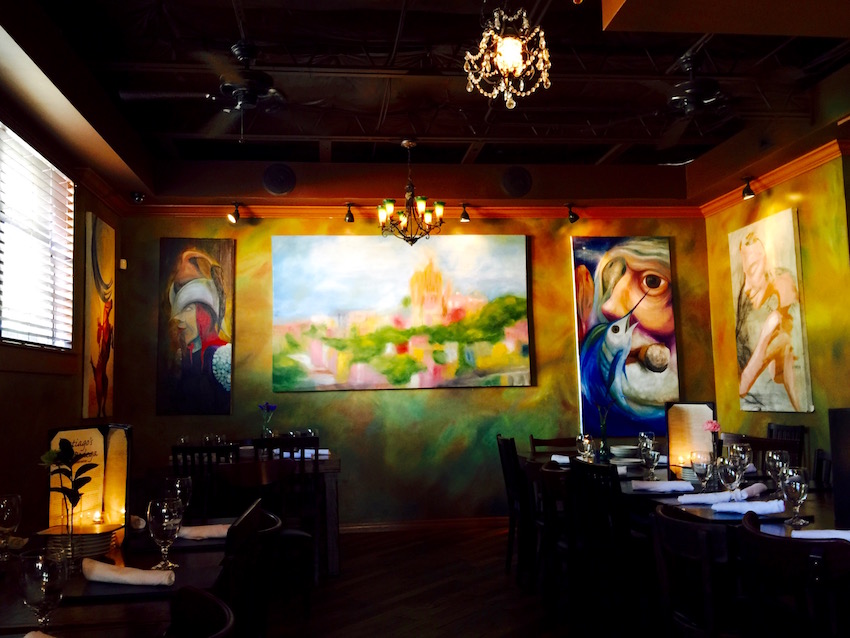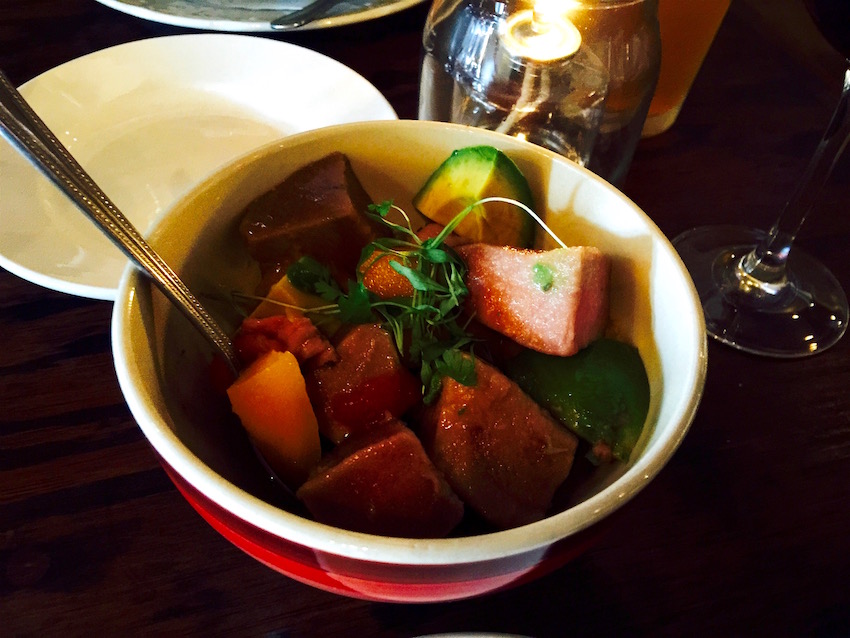 Next up, the Yellowfin Tuna Ceviche. Santiagos Bodega serves up large chunks of tuna marinated in citrus juice with avocado, so fresh and delicious. About halfway through, my favorite dish arrived. Dates stuffed with goat cheese and wrapped in prosciutto, amazing! The pork belly was some of the best I've every had, tender with a nice outer crisp. The croquettas, (cayenne spiced and pan-fried potatoes with ground prosciutto, provolone cheese and scallion cream), beef tenderloin (seared and topped with bleu cheese butter), The avocado and pear salad (mixed greens tossed in a creamy parmesan dressing, topped with toasted pine nuts and the puff pastries (stuffed with chopped portobellos, onions, and fresh thyme with béarnaise sauce) were some of our other favorites of the evening.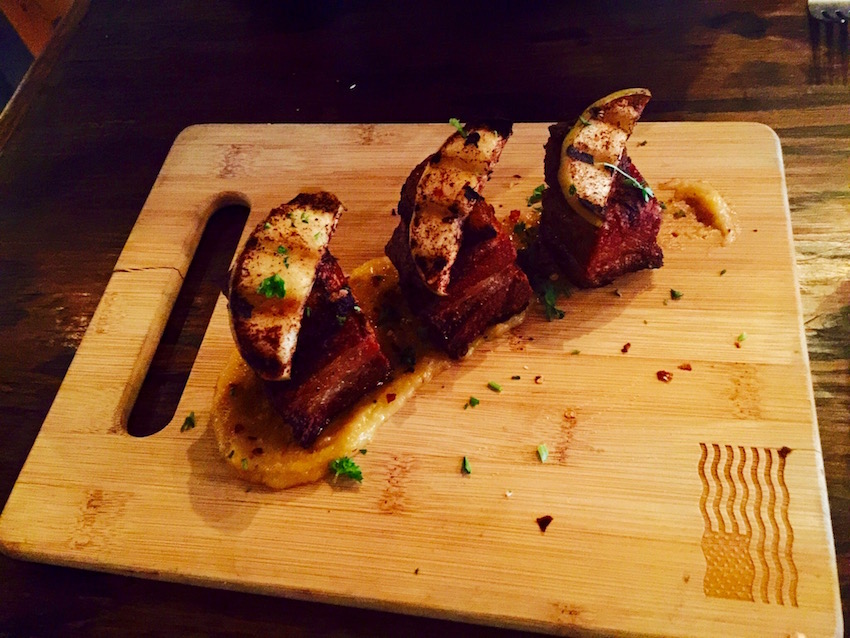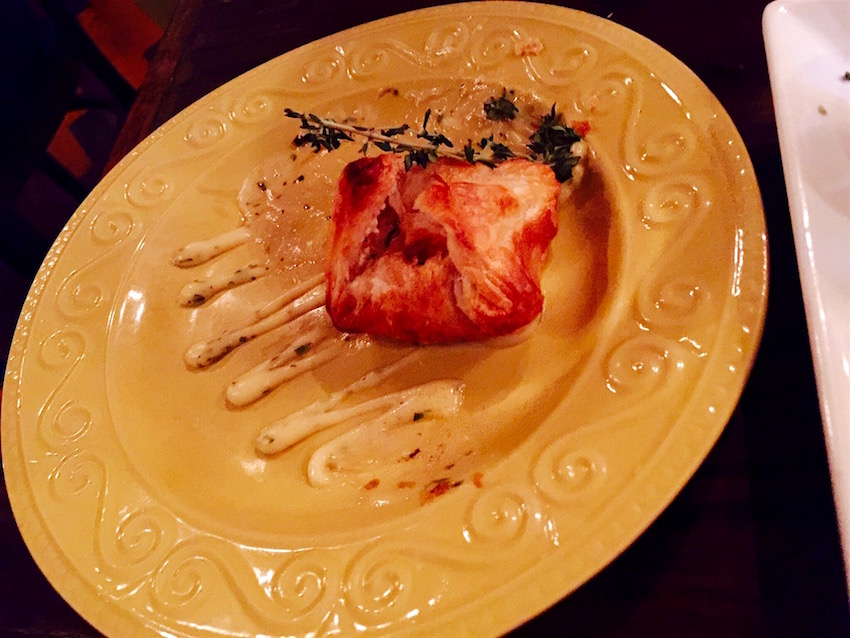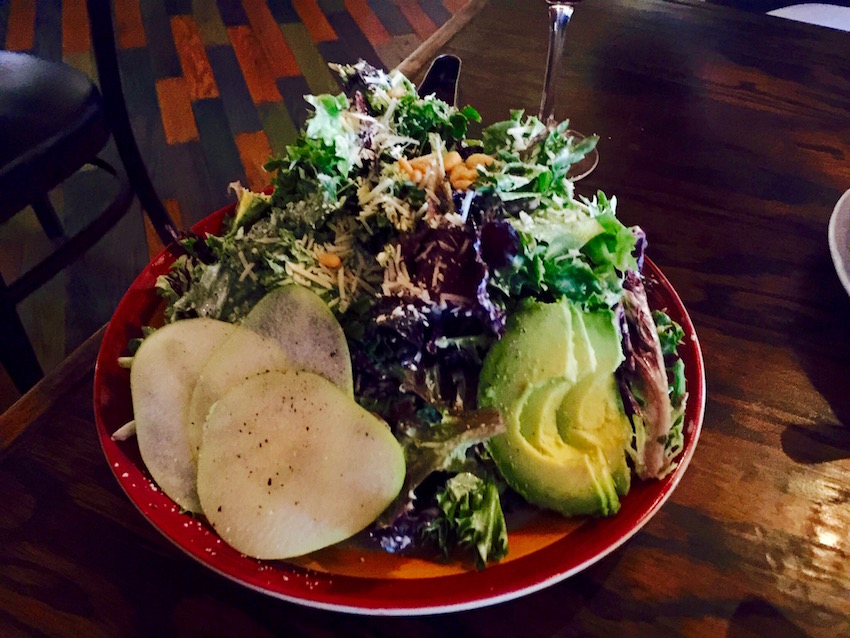 After dinner and a very satisfied and full belly the waiter recommended we try the bread pudding. Bread pudding is not something I would normally order, however after his recommendation and reading the description on the menu, I was sold. Who wouldn't want to eat fresh baked croissants drizzled with a caramel bourbon glaze with English custard ice cream and fresh berries? I was excited to eat it and enjoyed it so much I forgot to take a picture of it.
To sum up the evening in two words: Nearly Perfection!
Santiagos Bodega is a worthy of a visit soon! You will enjoy!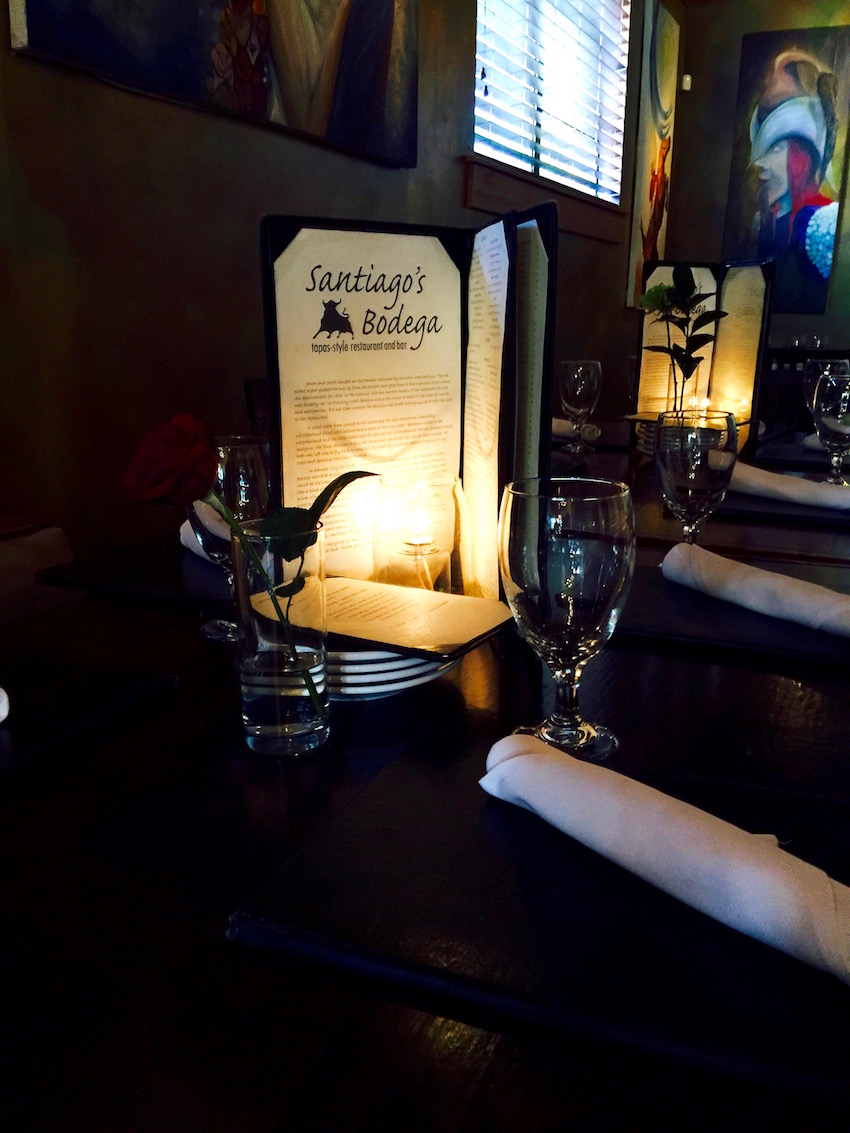 If You Enjoyed This Post, Don't Miss:

Covering Orlando & Central Florida
'Coast to Coast'
Daytona Beach • St. Pete Beach
• Clearwater Beaches •
Family Fun, Local Events,
Dining Reviews, Local Get-a-Ways,
Attractions, Discount
Ticket Opportunities & More!
Santiagos Bodega: Small bites, Big Flavor
Mills 50 District Orlando FL
ShareOrlando.com | Share Orlando


950 Celebration Blvd, Suite H

Celebration Florida 34747