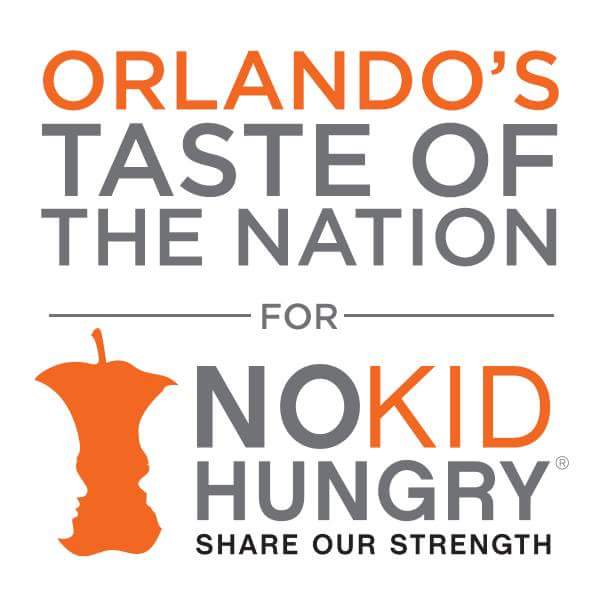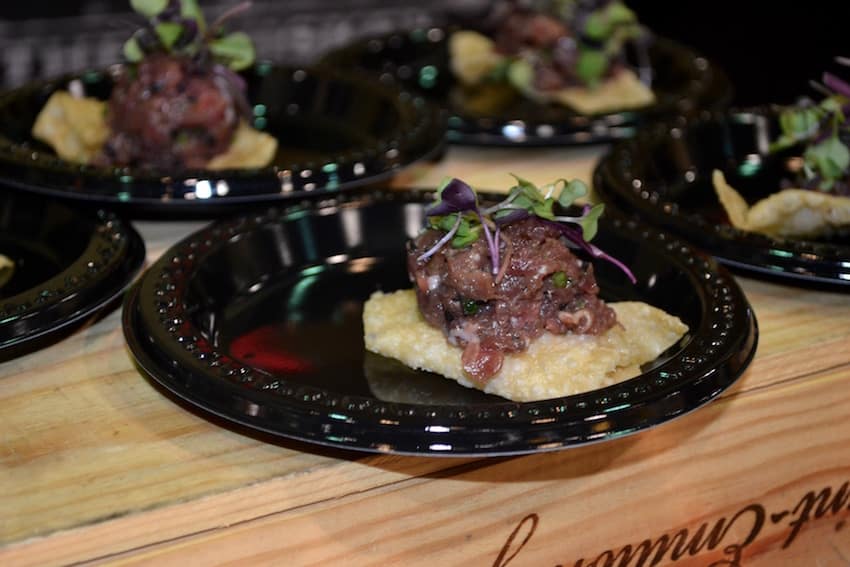 Orlando's Taste of the Nation concluded Saturday evening with a chance to win an instant Wine Cellar.  For $25 you were given a key that could possibly open a box that contained more than 150 bottles of wine, totaling over $2500.  It seemed to be the most popular event of the night and many stayed until the end for their chance to win.
Of course that wasn't the only reason why we were there.  Taste of the Nation is Central Florida's biggest fundraising event for No Kid Hungry and the Central Florida Coalition for the Homeless.  Over 40 restaurants, breweries, wineries and other Orlando eateries came together to help raise money for the organizations.
Attendees spent the night visiting each booth sampling some of their best dishes.  Wow, there was so much delicious food!  I was so full by the end of the night, my wife almost had to roll me out of there.  From Chicken Fried Chicken Hearts with Herbaceous Buttermilk to Baby Octopus on a stick, they had everything.  (No, I couldn't bring myself to try the Octopus, but many others did.)
There were also over 150 different items, hotel stays and other goodies in the silent action that raised a ton of money.  I had my eye on the glass cased Dan Marino autographed football, but the final bid was $700 which was way over my budget.  My wife did win a bowling party for six at the Giving Tree.  For a donation of $50 you got to choose one of many envelopes hanging from a tree. Each envelope contained a prize valued at least $25.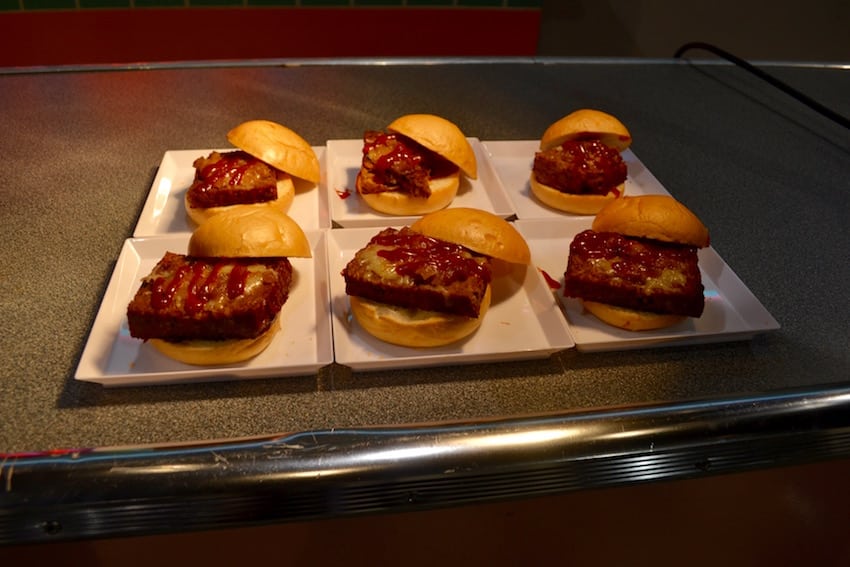 While the food was delicious and the games were fun, it was really about raising money for our children.  And raising money was what we did.  While the total numbers are not out yet, my educated guess would be over $300,000.  The best part of this is that ALL of that money stays right here in Central Florida and goes straight to those in need.
UPDATE: (09/09/2016) Total monies raised was $279,487.00!  
I have to say that this was an awesome event, and I was honored and humbled to be part of it.  If you were not able to attend this year, that's okay because there is always next year!
[powr-photo-gallery id=1a59194b_1472816701637]
[justified_image_grid gallery ids="6907,6905,6906,6908,6910,6912,6918,6915,6913,6919,6921,6922,6923,6924,6929,6927,6926,6938,6937,6935,6934,6932,6931,6940,6941,6942,6943,6944,6945,6953,6951,6950,6949,6947,6946,6954,6956,6957,6959,6961,6962,6963,6965,6967,6968,6971,6970″]
If You Enjoyed This Post, Don't Miss:

Covering Orlando & Central Florida
'Coast to Coast'
Daytona Beach • St. Pete Beach
• Clearwater Beaches •
Family Fun, Local Events,
Dining Reviews, Local Get-a-Ways,
Attractions, Discount
Ticket Opportunities & More!
Orlando Taste of the Nation 2016 Recap
Winner on ALL Fronts
ShareOrlando.com | Share Orlando


950 Celebration Blvd, Suite H

Celebration Florida 34747