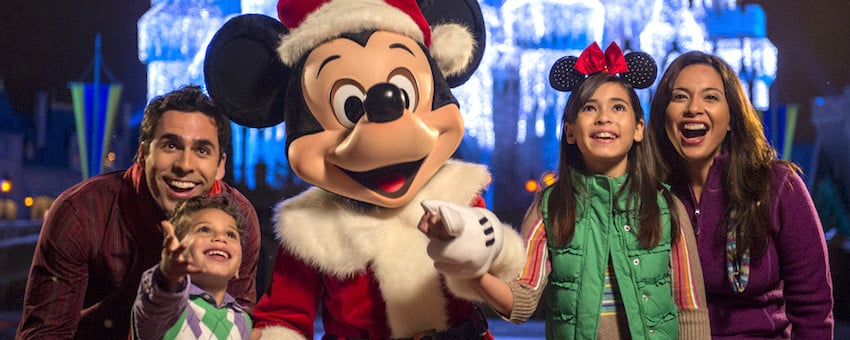 Mickey's Very Merry Christmas Party at Walt Disney Worlds Magic Kingdom is always a hit with the tourists and locals alike. It is definitely one of my favorite Orlando events, and we have made a family tradition out of it. Here are the top 5 reasons why we love Mickey's Very Merry Christmas Party.
The Castle: The Castle is covered with millions of Christmas lights. It is an absolute spectacular sight. When you make that turn, to start walking down the Main Street, the view is breath taking. (Yes, I know it sounds funny coming from a guy, but I am cheezy like that.) What makes it even more beautiful is that the lights are able to change color, giving Cinderella's Castle different looks through out the night.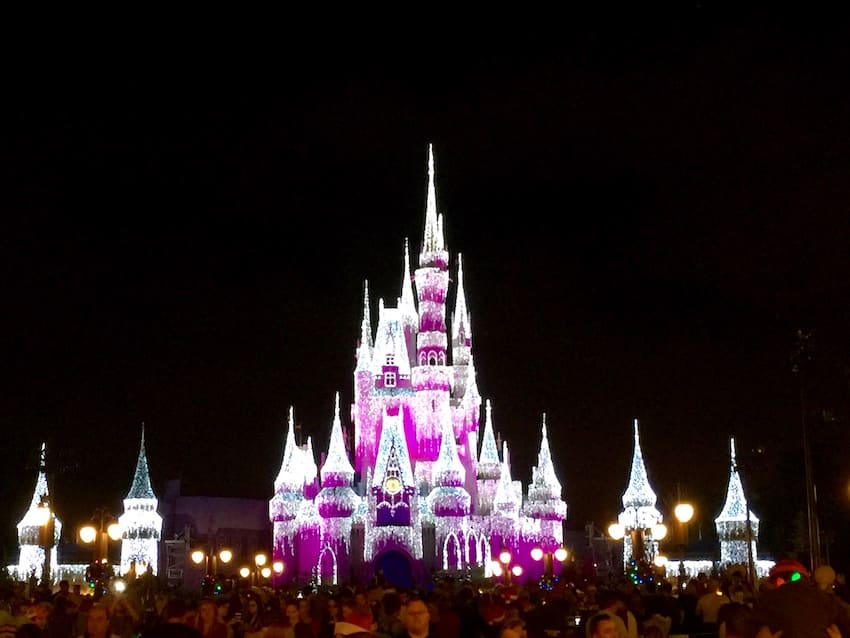 The Fireworks: The Holiday Wishes: Celebrate the Spirit of the Season Fireworks are awesome. They are perfectly tuned to a few of our favorite Christmas carols and light up the sky just behind the castle. Oh, and don't forget Tinkerbell's flight! Yes, Tinkerbell has been flying from the castle for years, but seeing her fly during an instrumental of Jingle Bells, gets you more into the Christmas spirit than one can imagine.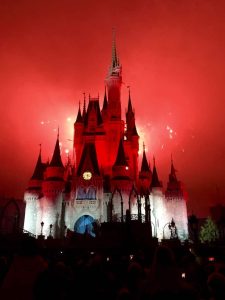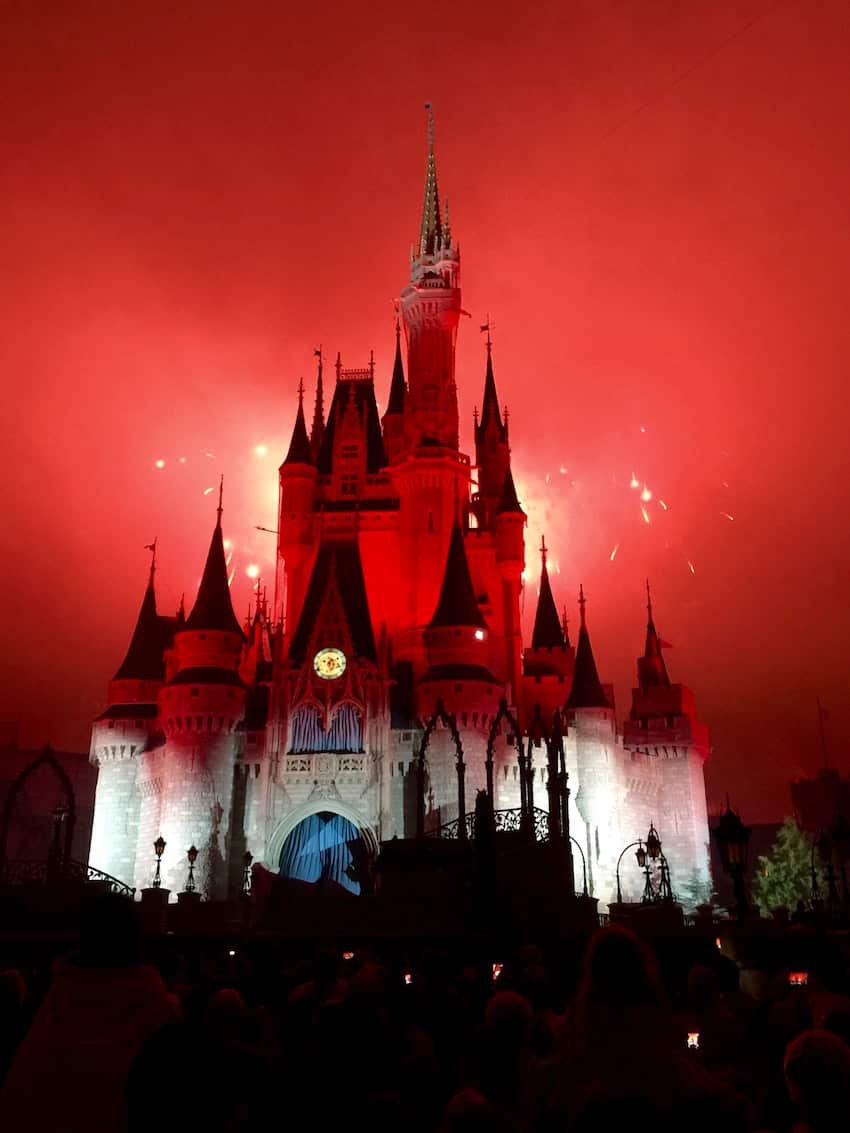 The Parade: Mickey's Once Upon A Christmastime Parade is definitely a crowd favorite. All of the Disney Characters dressed in their Christmas best, awesome Christmas floats, and the famous Toy Soldiers are just a few highlights of this parade. The parade ends with a visit from Santa in his sleigh filled with bags and bags of toys.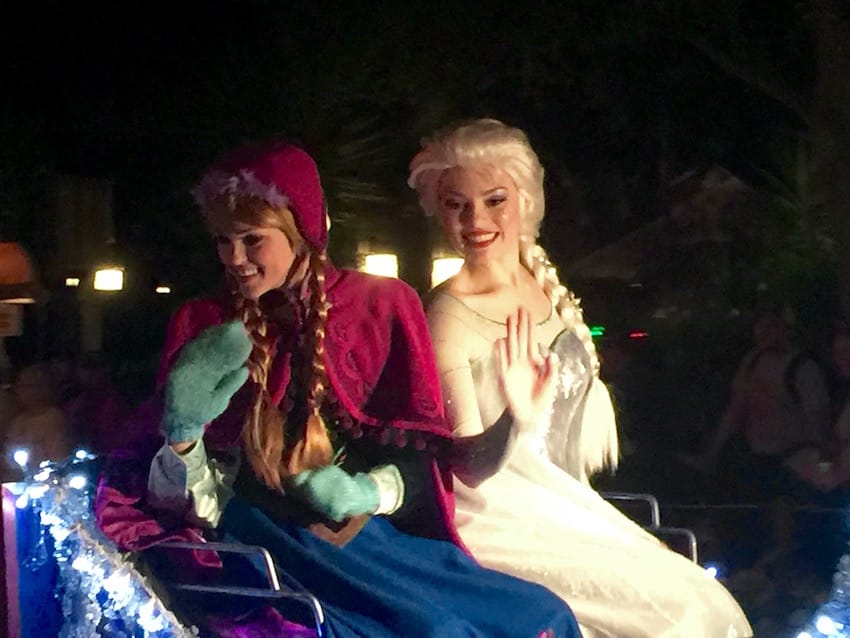 The Holiday Treats: Through out the park there are 8 places to stop and grab a FREE holiday treat. Nothing like unlimited Hot Chocolate and cookies to warm you up on a cool Florida evening. I have to admit, the Hot Chocolate was actually some of the sweetest I have had. It could have been a little warmer (in my opinion), but I know they don't make it too hot, so the kids could enjoy it. The sugar cookies are soft, delicious and go well with the hot chocolate.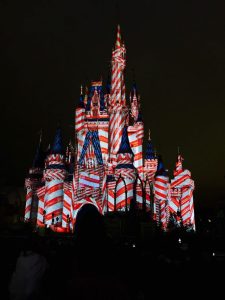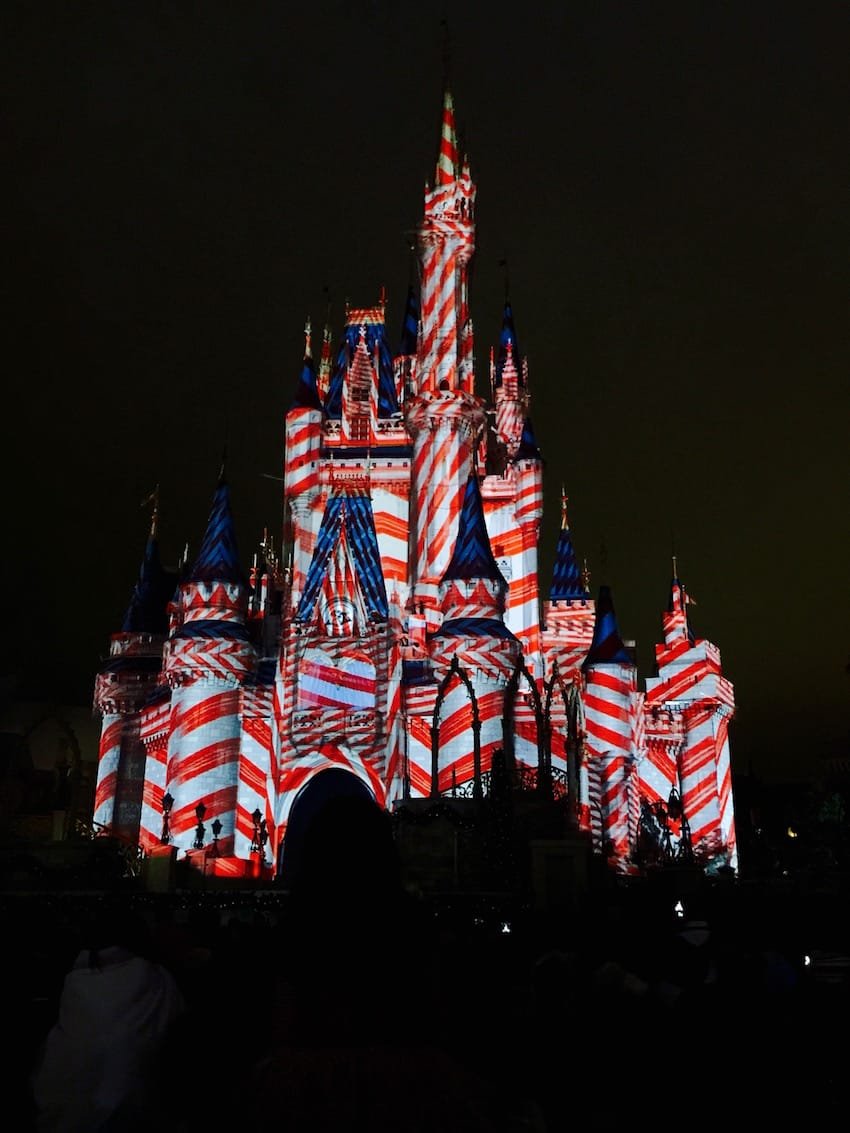 The Price: For as little as $74 you can get all of the above, plus access to most of the rides and attractions that the Magic Kingdom has to offer. The longest line we had was 30 minutes at 7 Dwarfs Mine Train (usually 120+ minutes) and we walked right onto the Pirates of Caribbean. The party officially starts at 7PM and ends at Midnight, but a little birdy told me, that they will let you in as early as 4pm. That's a full 8 hours at the Magic Kingdom for over $30 off the normal gate price of the Magic Kingdom.
There are probably 20 other reasons why I would suggest Mickey's Very Merry Christmas Party, but the above are definitely the top 5. One important note I forgot to mention, because of the popularity of this event, I highly suggest buying your tickets in advance. The party tends to sell out quickly.
Have you ever been to Mickey's Very Merry Christmas Party? What did you think?
If You Enjoyed This Post, Don't Miss:

Covering Orlando & Central Florida
'Coast to Coast'
Daytona Beach • St. Pete Beach
• Clearwater Beaches •
Family Fun, Local Events,
Dining Reviews, Local Get-a-Ways,
Attractions, Discount
Ticket Opportunities & More!
Mickeys Very Merry Christmas Party 2015
Magic Kingdom
Disney World Orlando
ShareOrlando.com | Share Orlando


950 Celebration Blvd, Suite H

Celebration Florida 34747