Food Trucks – First Friday Each Month:
Try an evening in Clermont
Looking for a Friday evening out of doors? An evening of Food Trucks? An evening of Music? An evening to wander about quaint shops and boutiques in a small downtown setting? Try Clermont on the 1st Friday of the month. And do not forget that part about FOOD TRUCKS!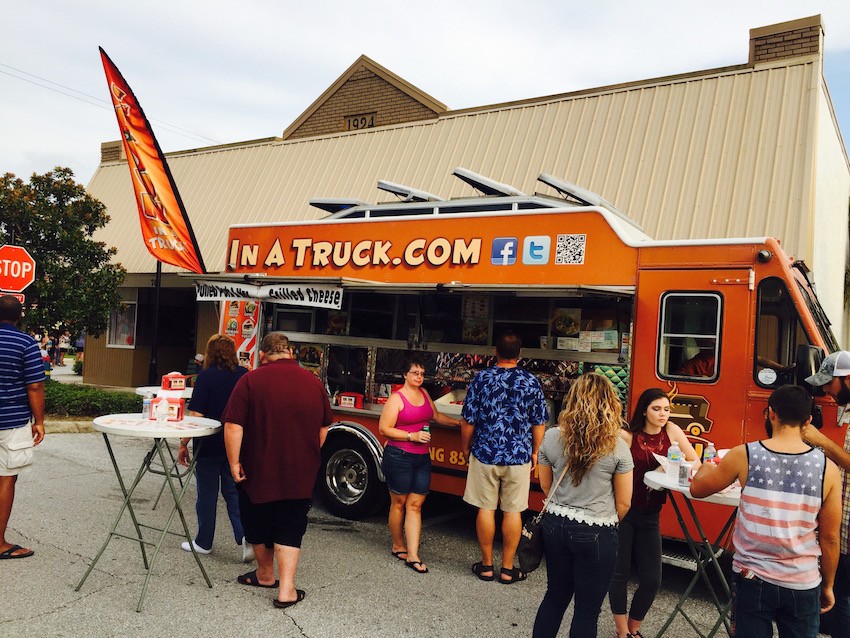 Located just a short distance West of downtown Orlando, and easily accessible by the East-West Expressway and Hwy 50. Downtown Clermont is a very nice place. A few weeks ago my girlfriend Becky and I drove out there at the invitation of her girlfriend Pat Matson.
The monthly Food Truck Event is held on the 1st Friday of each month. Food Trucks in attendance that evening included Kona Dog, Ritter's Frozen Custard, Charlie's Bakery, South Carolina Mac and Cheese(SMAC), Cactus Azul, Over the Top Pita, Barnwood BBQ, Cajun In A Truck, and a few others. About a dozen Food Trucks in all.
Becky and I are both frequenters of Orlando's Famous Hot Dog Heaven, and had been wanting to try Kona Dog since we first heard about it. This evening trip would allow us to eat, have a glass of wine and visit Pat's boutique "Finders Keepers". But clearly, we were seeking Food Trucks and we found plenty to choose from.
The event is held on West Montrose St between 8th Street and Lake Ave. Parking is available along Minneola, at the Post Office, and in several of the side streets.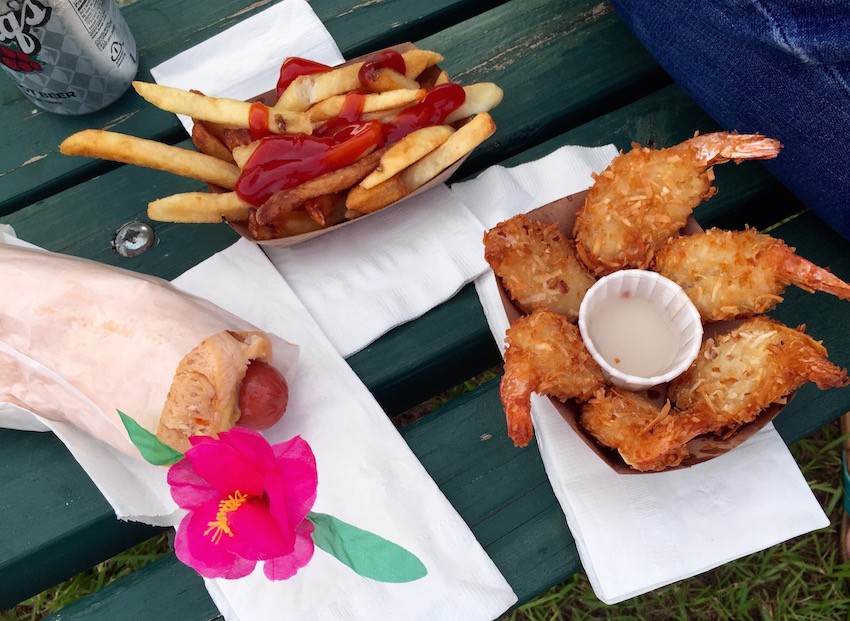 I'm sorry to say that my 1st visit to Kona Dog on this 1st Friday in August 2015 was disappointing. Those who have read my other articles know I speak for my own tastes. We chose the Kona Dog with all the toppings you are supposed to try, on the steamed Hawaiian sweet roll, an order of Coconut Shrimp with fruit dipping sauce, and an order of fries. The shrimp were good sized but run of the mill and the sauce was a watery coconut. Of course, I'll  try them again, I always do. For dessert on that warm evening we had a bowl of vanilla ice cream from Ritter's, it was excellent, but Becky didn't appreciate the rainbow sprinkles. We sat on a park bench aside City Hall and enjoyed the live music, and watched people dance with their partners, and their children.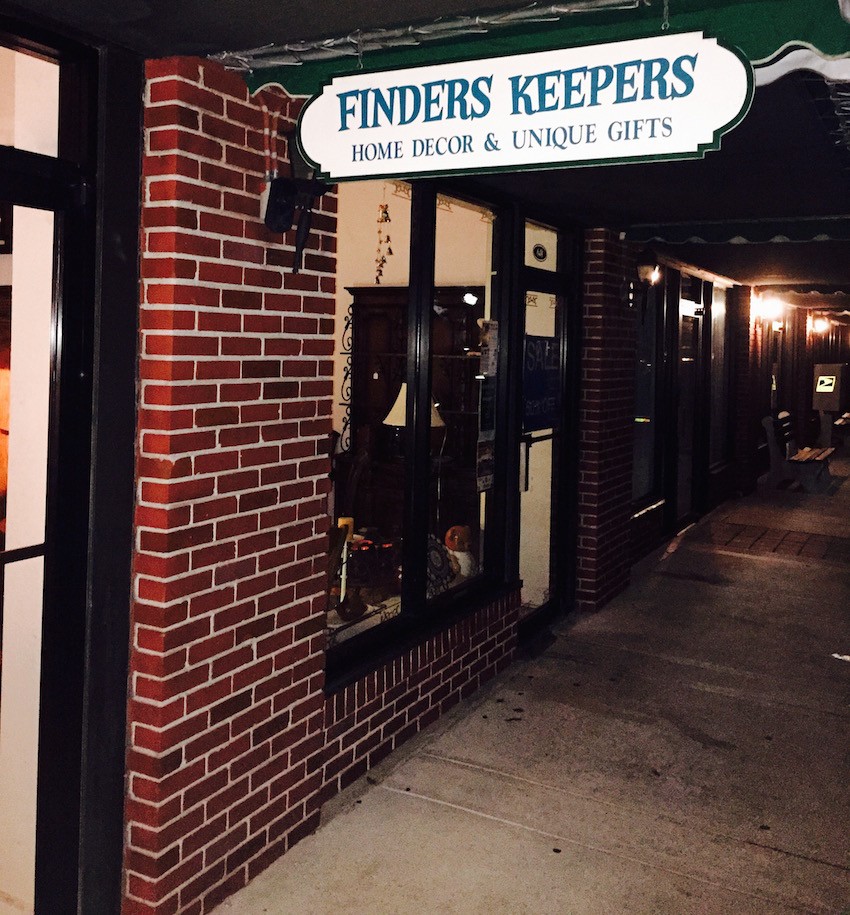 After an hour we walked back down Montrose, stopped into Bacchus Vino to refill our glasses, and browsed a few of the numerous street vendors. We returned to Finders Keepers to visit some more with proprietor Pat, and help her turn out the lights. We closed the evening joining Pat and her husband Bob for a late evening dinner at 801 City Grill (but that's another story).
All in all it was a very good evening. The event is very family oriented, and friendly. There is food, music, spirits, and shopping.  Seating for dining is limited, so bring a lawn chair if you are going to enjoy the music on the City Hall lawn.
At City Hall Park this Friday the band Green Swamp will provide live music from 5:30 till 9:00PM. There will be a dozen or so food trucks, the shops of downtown will be open, and assorted street vendors. I hope you enjoy.
If You Enjoyed This Post, Don't Miss:

Covering Orlando & Central Florida
'Coast to Coast'
Daytona Beach • St. Pete Beach
• Clearwater Beaches •
Family Fun, Local Events,
Attractions, Discount
Ticket Opportunities & More!
First Friday Clermont
Food Trucks + Music = FUN!
ShareOrlando.com | Share Orlando


950 Celebration Blvd, Suite H

Celebration Florida 34747