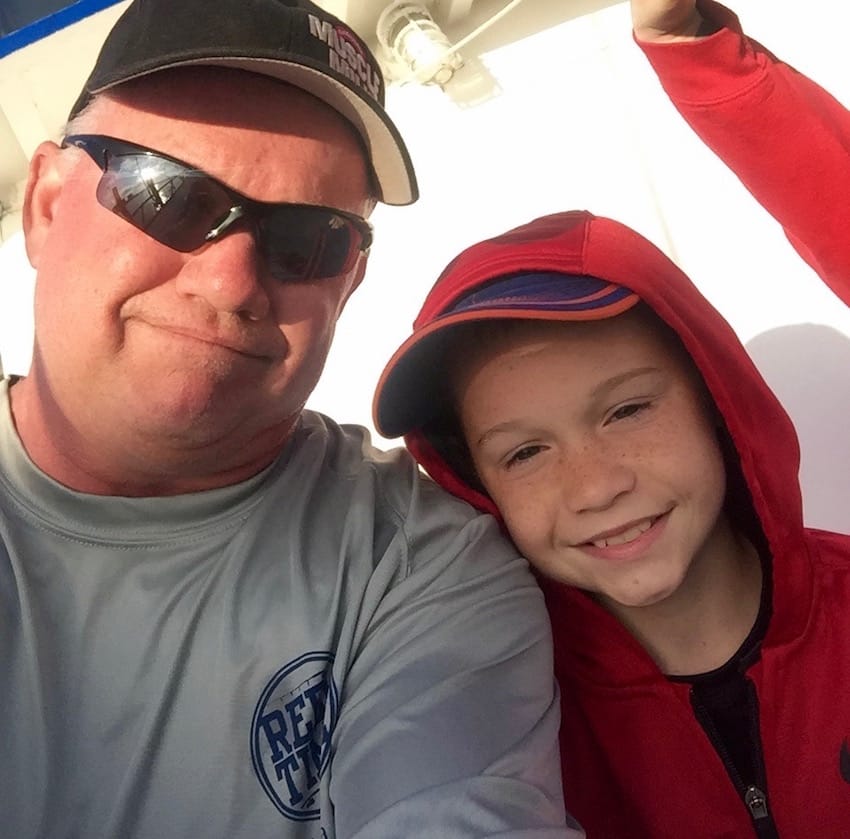 My son has been bugging me to go deep sea fishing, so I immediately thought of Hubbard's Marina in Medeira Beach, which is just outside of Clearwater. Hubbard's Marina is the king when it comes to deep sea fishing off the west coast of Florida. They have 6 different fishing trips ranging from a 5 hour to a 63 hour trip.
DEEP SEA FISHING FAMILY FUN!
When my son and I first arrived, we were greeted by a friendly employee, who explained that we needed to check in at the bait shop. Speaking of the bait shop, this was way more than a bait shop. They had the normal fishing gear, along with t-shirts, hats, magnets and everything else you might find in a gift shop. This place was an attraction in itself.
After check-in we were escorted over to the briefing area, to learn about what we were and were not allowed to bring on the boat. Did you know it is bad luck to bring bananas on a fishing boat? Apparently this "superstition" dates back to the 1700's when many boats carrying bananas had to travel fast between ports because they spoiled so quickly. So, because the boats moved so quickly, the sailors were unable to fish properly and could never catch anything.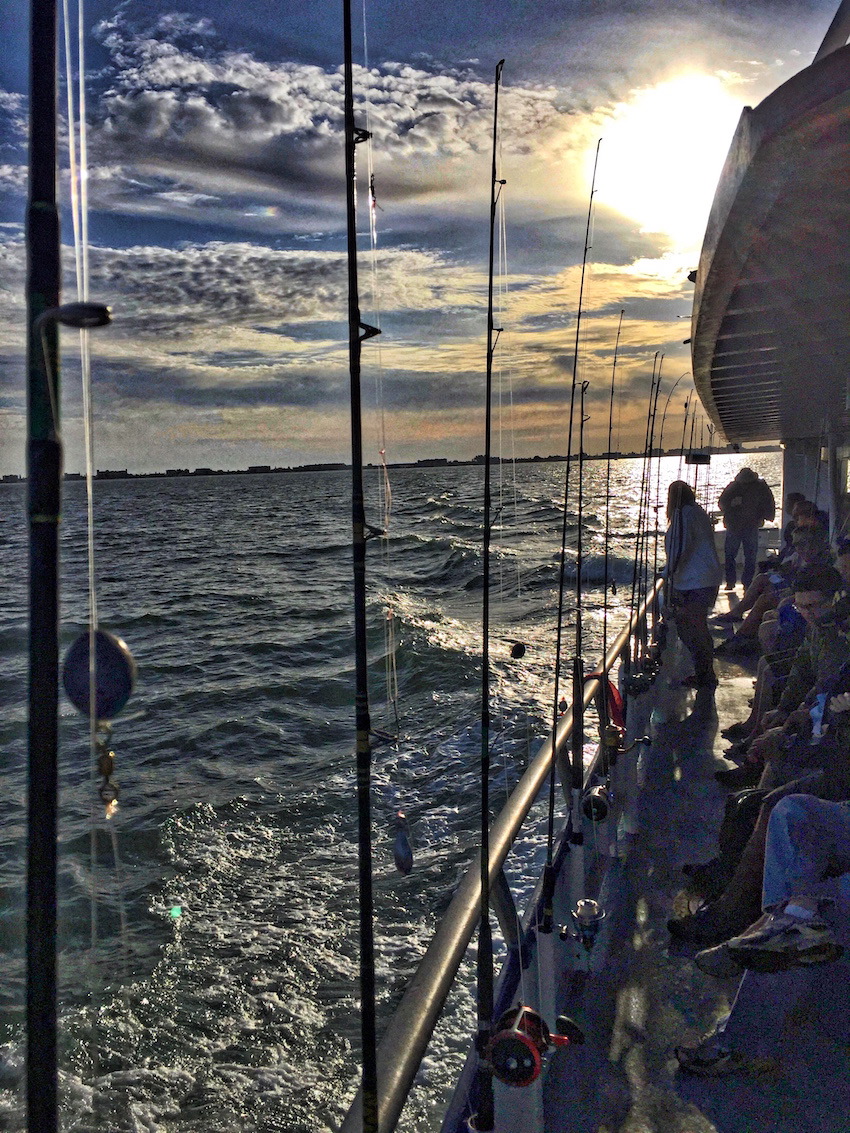 After the briefing was over, we boarded the boat. I forgot to mention, that they do allow you to bring your own cooler, with food and drink. However, no glass or alcohol is allowed. If you don't want to bring your own food, they have a grill on the boat that serves hamburgers, hot dogs and other goodies, along with beer and soda. All is available for a small fee.
Once we boarded the boat, we were handed our fishing rod and headed to find a spot. Logan and I decided to sit in the front of the boat, as there is a bit more room up there. We took our seat. The boat headed out shortly after. After about an hour ride out, we reached our first fishing spot.
The boat crew, quickly passed out small buckets of cut up squid to use for bat. Once the anchor was dropped, we began fishing. Almost immediately we all started getting bites and we were reeling up our first fish. I must say that my son caught two fish before I even caught my first one. He was on cloud 9. Most of the people on the boat were catching grey snappers, but on occasion we would see a red snapper, small grouper, and a few others that I had never seen before. After our first fish was caught, the crew assigned us a stringer number. After that, every keeper we caught was put on that stringer. We stayed in this location for about 30 minutes, and when the fish stopped biting we pulled up anchor and headed to another spot. This went on for about 3 hours. After that we packed up and headed back to shore.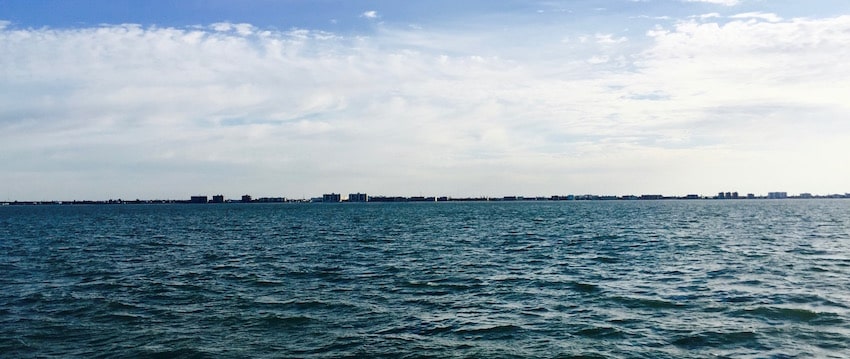 Once back to shore, as we were getting off the boat, we were handed our stringer of fish. My son was stoked to see that we had 12 keepers. I was excited about it as well, until I started realizing that I was going to have to clean them all. But that was not the case. There were two guys there that would clean and filet the fish right there on the dock for a small fee. (I think we paid $5 for all the fish to be cleaned.) Thank god for that. Also, if you wanted, they would cook the fish you caught in their restaurant. How cool is that. Logan and I decided we would take home and cook it, so we could share with the family.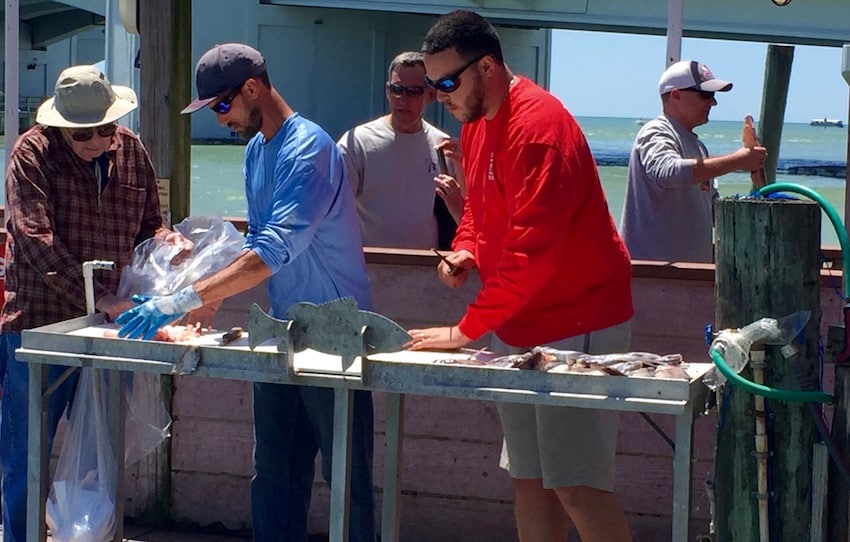 If you looking for a fun day of fishing, I would highly suggest heading over to the Hubbard's Marina. My son and I will definitely be back. Logan wants to go on the 10 Hour trip, next time so he can catch "bigger" fish. Sounds good to me!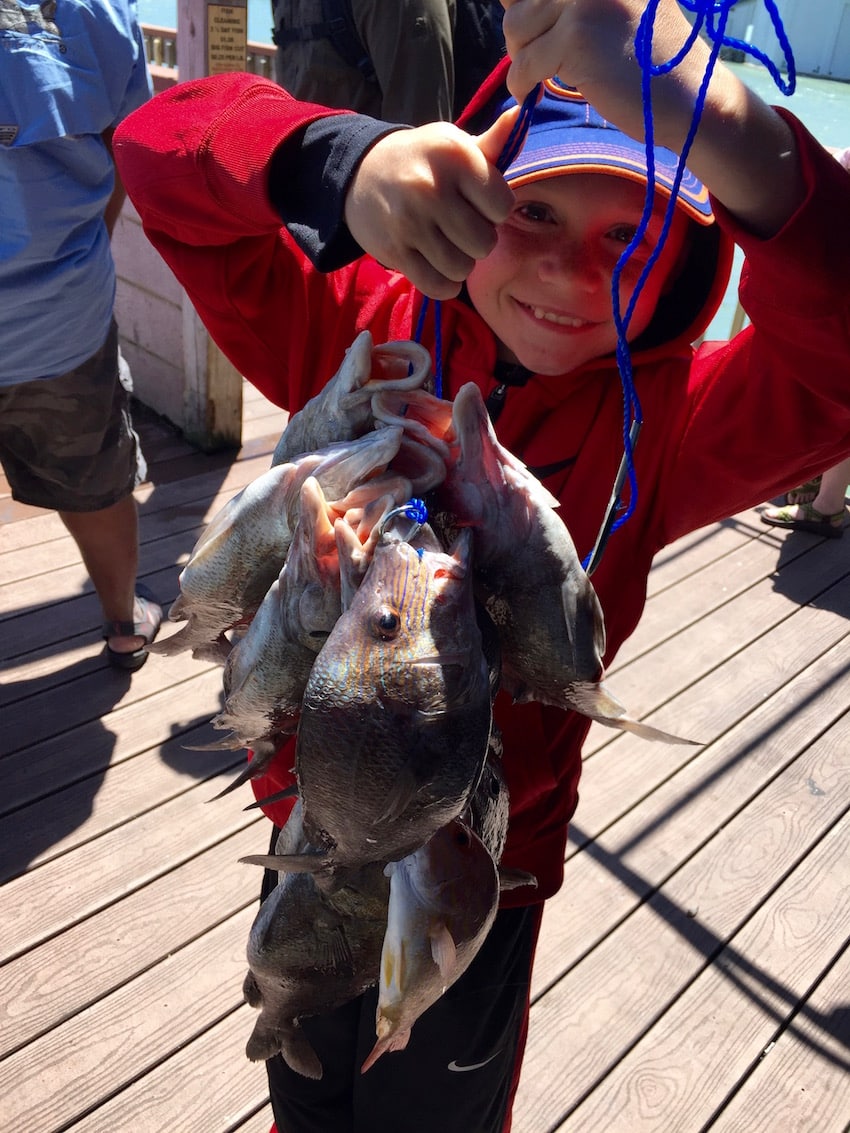 If You Enjoyed This Post, Don't Miss:

Covering Orlando & Central Florida
'Coast to Coast'
Daytona Beach • St. Pete Beach
• Clearwater Beaches •
Family Fun, Local Events,
Dining Reviews, Local Get-a-Ways,
Attractions, Discount
Ticket Opportunities & More!
Deep Sea Fishing out of Hubbard's Marina
ShareOrlando.com | Share Orlando


950 Celebration Blvd, Suite H

Celebration Florida 34747