Last Friday night I was invited to the Re-Grand Opening of Cowgirls Rockbar Orlando. I must say this place rocks! The music was awesome, the drinks were cold, the food looked delicious, the atmosphere was pumping and did I mention they have a mechanical bull. Here are my top 5 reasons why you should visit Cowgirls Rockbar Orlando.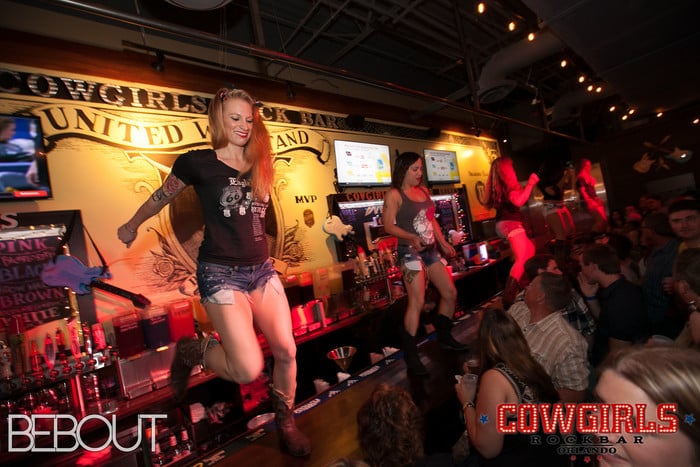 The Music. Of course I liked the music, I am a country music fan. However, don't be fooled into thinking that is all they play. Nope, they feature tons of southern rock too. Just enough to keep the "non country music fans" happy.
The Drinks. They have over 15 different beers on tap, including domestic, imports and some of my favorite Florida craft beers to choose from. They also have many bottled beers to choose from and even a few canned beers. They have a full bar including several different signature drinks with clever names like "The Tailpipe", "The Southern Belle" and "The Naughty Cowgirl" which is made with watermelon vodka, rum, triple sec, pink lemonade and lime soda. (Sounds naughty to me!)
The Food. While I did not get a chance to eat there, I talked to a few people who did and they said it was delicious. The menu includes the normal bar foods like chicken wings, flat breads and sliders. There are also several different hamburgers to choose from. But my two favorite meals I saw on the menu were "Winner, Winner Chicken Dinner" and "The Heart Attack" which featured a fried chicken leg, thigh and breast, mac 'n cheez and hot sauce. It may be a heart attack in the making, but it sounds delicious!
The Atmosphere. This place was rocking. There are plenty of tables to sit or stand at, two huge bars, and an outside area as well. There was one thing that was missing. It's what every country bar needs. A dance floor!! Yes, even us country folk enjoy dancing. Some of us even like to line dance. (For the record – I used to line dance but I gave it up years ago after I slipped on the sawdust and bruised my butt. But that's another story.) Oh, and if you are lucky, you might get to see some of their servers and bartenders perform. I would say it's their version of "Coyote Ugly" where they line-dance on top of the bars. But not to worry, it's a much cleaner version than what you see at the real Coyote Ugly Bar.
The Bull (I called him Sparky). Now this is not something every country bar has, but should. A mechanical bull. It is FREE to ride (as long as you sign a wavier promising not to sue Sparky if he bucks you off and sends you flying into the spectators.) While I didn't ride that night, it looked like a ton of fun. However, the most entertaining part was to watch men and woman of all shapes and sizes try to take on Sparky. Most failed, but got up laughing after being thrown off. Give me a few beers, and maybe next time I will try to hang on for 8 Seconds. Ha!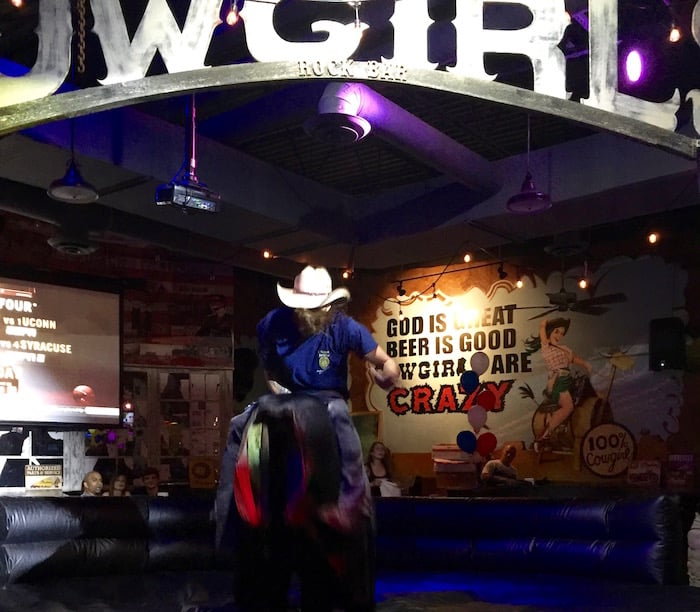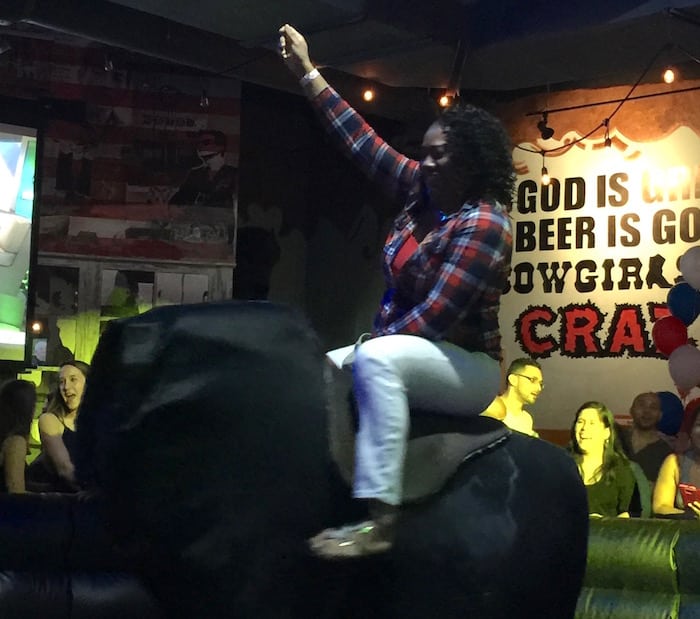 As you can see there are a ton of reasons why you should visit Cowgirls Rockbar Orlando. So, if you are in the I-Drive 360 area, stop by and check it out. You won't be disappointed! Oh and don't forget to mention that they need a dance floor. I figure if enough of us tell them about it, maybe they will work it in somehow. 🙂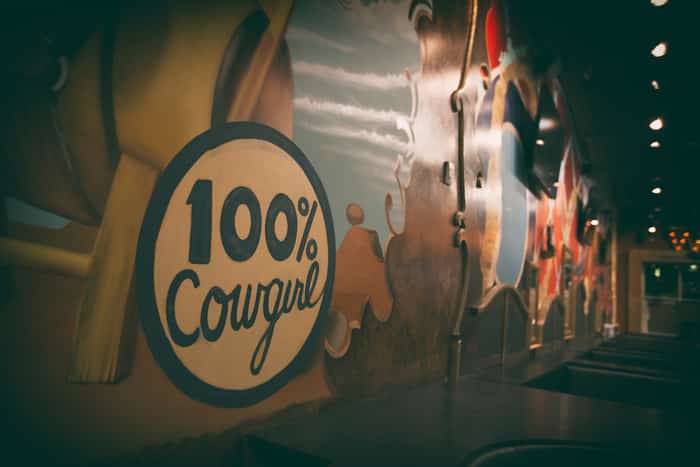 If You Enjoyed This Post, Don't Miss:

Covering Orlando & Central Florida
'Coast to Coast'
Daytona Beach • St. Pete Beach
• Clearwater Beaches •
Family Fun, Local Events,
Dining Reviews, Local Get-a-Ways,
Attractions, Discount
Ticket Opportunities & More!
5 Reasons Why You Should
Party At Cowgirls Rockbar Orlando
ShareOrlando.com | Share Orlando


950 Celebration Blvd, Suite H

Celebration Florida 34747