Last week, my family and I were invited to a laser tag birthday party at Hard Knocks at Point Orlando along International Drive. We were super excited, as this would be our second visit. The first visit was about 3 years ago, when they first opened. Believe it or not, my wife and I celebrated our Anniversary there with friends.
Hard Knocks is Crazy Fun!!!!!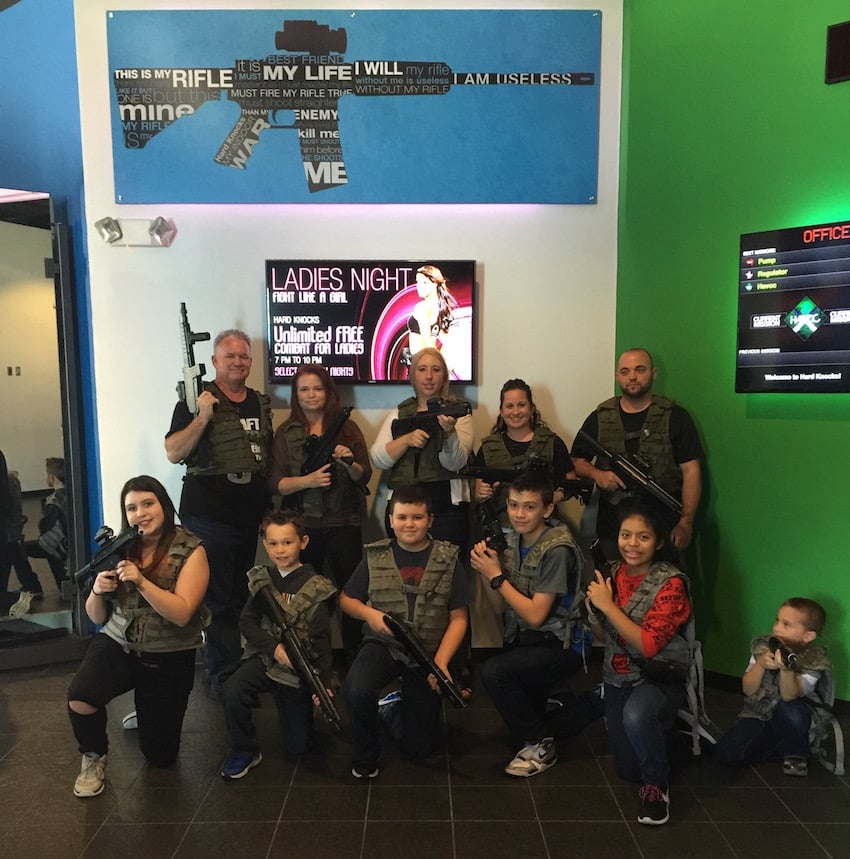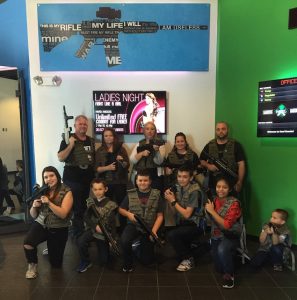 Hard Knocks is definitely not your ordinary "run around and shoot everyone" laser tag game. And here is 3 reasons why:
The weapons: Upon entering the "armory" you are immediately surrounded by walls of mission vests and weapons. Yes, you actually have your choice of three different types of weapons.

The Handgun: Light and compact, the handgun is short range and semi-automatic fire. Perfect for mobility or smaller players.
The Shotgun: The sawed-off, pistol grip shotgun may have a one shot reload, but the spray allows a combatant to hit multiple enemies with just a single shot.
The MP5: the classic submachine gun offering power and maneuverability in one package. The MP5 is one of the most popular guns of its kind in the world – for a good reason.

The Missions: According to their website, they have 72 missions. While at the birthday party, we must have played 6 or 7 missions. Here are a few we were sent out on:

Turf War: The mission is to take out your opponents' turf, while protecting yours. We spilt up into two teams, which ended up being 8 kids versus 5 adults. Needless to say the kids won this one.
Sabotage:   The mission is to take out your opponent, just like before, but this time there is a twist. One of your "teammates" us actually playing for the other team. So not only do you have to worry about your opponent, but you have to figure out which one of you teammates is the traitor and take him/her out before they take you out. I was chosen to be one of the traitors. Needless to say my team, quickly figured it out and took me out!
Melee: This one was a fun one. It is basically every man, woman and child for themselves. Last person standing wins. Funny enough it came down to myself, and my 10 year old, son. We battled it out and eventually he came out as the winner. I let him win. Or at least that is what I am telling people.

The arena(s): There are two arenas at the Orlando locations. Both are life like and have tons of obstacles to hide around and in.

The Office: just like it's name, this arena resembles a corporate urban environment. Inside this arena, combatants will navigate obstacles like, cubicles, filling cabinets and desks. This was my favorite. A couple of the kids we were with, found a dark place to hide under a desk and picked everyone off as they walked by.
The Warehouse: In the warehouse, you will find ramps, beams and other authentic details that are functional parts of the warehouse. Other obstacles are items such as crates, barrels and other equipment typically found in a warehouse. This best part about this arena was being able to shoot at your opponents between the crates, but the barrels made it difficult for you to be hit. Unless you opponent sneaks up behind you and take you out. Which is what the youngest kid on the other team did.
The above are my top 3 reasons why Hard Knocks Orlando is not your average Laser Tag game. I want to mention that the staff at Hard Knocks are awesome. You can tell they enjoy their job, have fun with their guests and smile a lot.
If you are looking for something to do on an afternoon or evening with friends or family, I highly suggest Hard Knocks! It is fun for all ages!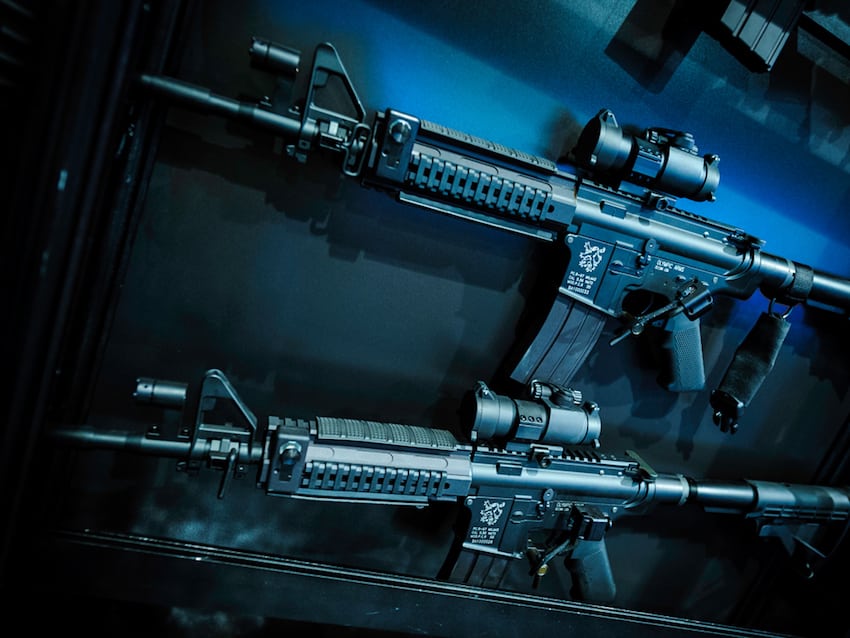 If You Enjoyed This Post, Don't Miss:

Covering Orlando & Central Florida
'Coast to Coast'
Daytona Beach • St. Pete Beach
• Clearwater Beaches •
Family Fun, Local Events,
Dining Reviews, Local Get-a-Ways,
Attractions, Discount
Ticket Opportunities & More!
3 Reasons Hard Knocks
Is Not Your Ordinary Laser Tag
ShareOrlando.com | Share Orlando


950 Celebration Blvd, Suite H

Celebration Florida 34747