Hey thrill-seekers and animal lovers, have you ever wondered what it's like to zip through the Antarctic wilderness at breakneck speeds, all while dodging falling ice and, oh, meeting real penguins? If you're nodding your head, then buckle up, because SeaWorld Orlando's newest family coaster, Penguin Trek, is about to make your wildest dreams come true!
Imagine stepping into a snowmobile-themed ride car and being catapulted at speeds of up to 43 mph across a 3,020-foot track. Sounds like your average Tuesday, right? But wait, there's more! As you navigate through the icy expanse, you'll narrowly escape the clutches of a menacing ice cave. Just when you think you're safe, you burst onto an outdoor coaster track featuring not one, but two exhilarating launches and a labyrinth of twists and turns. It's like "Fast & Furious," but with more snow and less Vin Diesel.
Now, here's where the magic happens. As your adrenaline levels are peaking, you emerge from the looming danger of falling ice and reach what seems to be a simulated penguin colony. But plot twist! It's not simulated at all. The ride comes to a halt, and you find yourself in the heart of SeaWorld Orlando's own penguin habitat. That's right, folks—real, live, adorable penguins! It's a heartwarming encounter that perfectly blends the thrills of a roller coaster with the awe of authentic animal interaction.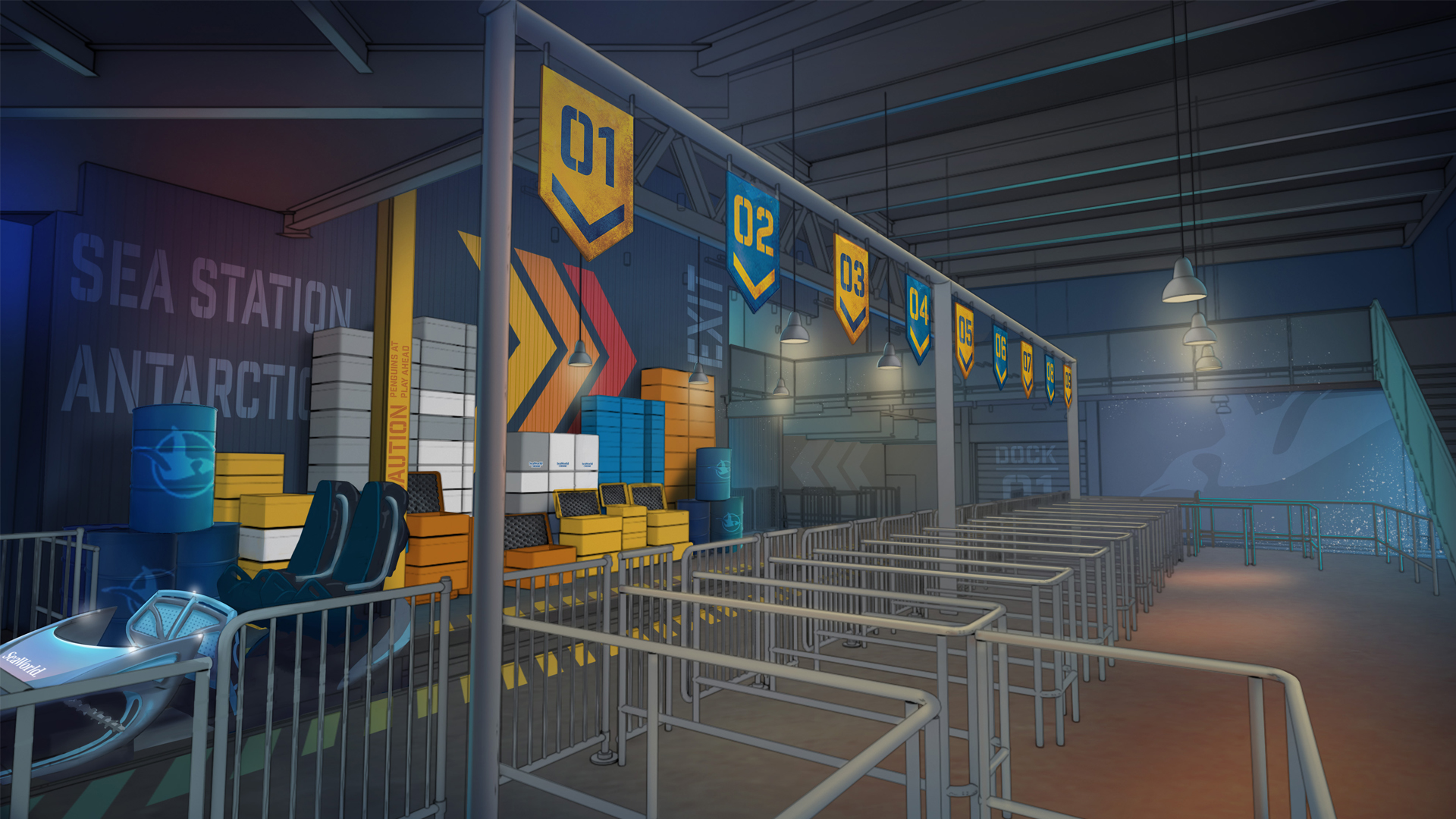 The brains behind this one-of-a-kind adventure? None other than Bolliger & Mabillard, the renowned roller coaster design and manufacturing firm. These are the same geniuses who brought you five other remarkable coasters at SeaWorld Orlando, including the park's most recent hit, "Pipeline: The Surf Coaster," which opened to rave reviews in May 2023. With Penguin Trek, SeaWorld Orlando is set to tie the record for the most B&M coasters in one location. Talk about a roller coaster empire!
Why You Can't Miss Penguin Trek 🌟
Penguin Trek is more than just a ride; it's an experience that encapsulates the spirit of adventure and discovery. It's the perfect outing for the whole family, offering a unique blend of thrills and chills (literally, it's Antarctica-themed) that will leave an indelible mark on your memory.
Penguin Trek is scheduled to open in Spring of 2024.  Stay Tuned for more details…
If You Enjoyed This Post, Don't Miss:

Covering Orlando & Central Florida
'Coast to Coast'
Daytona Beach • St. Pete Beach
• Clearwater Beaches •
Family Fun, Local Events,
Dining Reviews, Local Get-a-Ways,
Attractions, & More!
SeaWorld Orlando's Newest Coaster: Penguin Trek 🐧🎢
ShareOrlando.com | Share Orlando