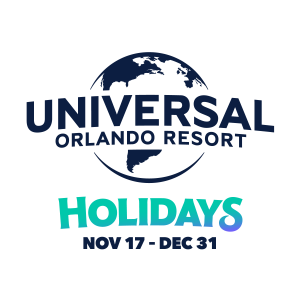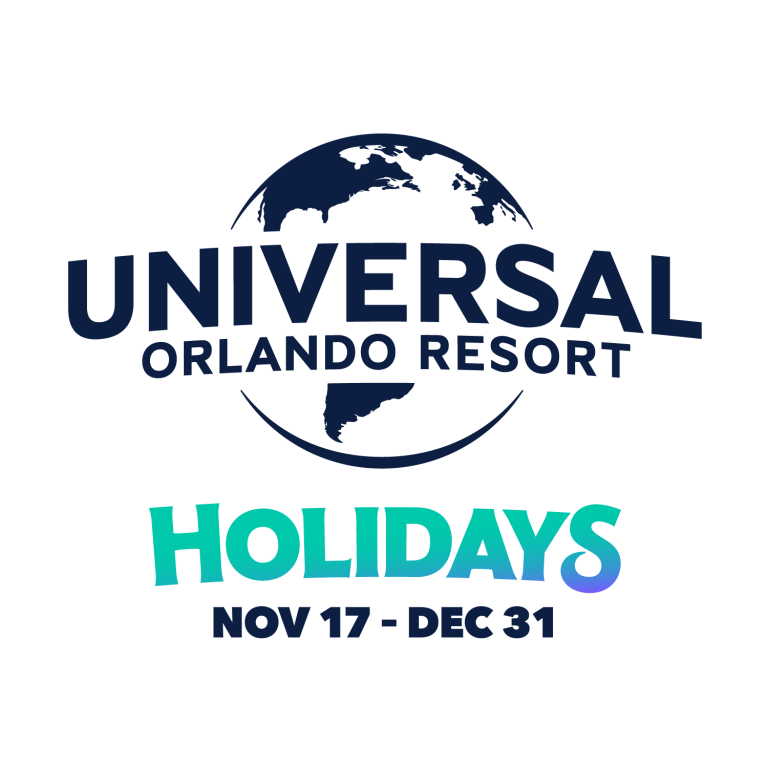 Are you ready to dive into a world where festive cheer meets enchanting experiences? Universal Orlando Resort is rolling out the red carpet for its annual Universal Holidays celebration, promising an unforgettable season of joy and magic from November 17 through December 31. Let's unwrap the thrilling adventures and festive fun that await you at this award-winning theme park destination.
Magic in the Air at The Wizarding World of Harry Potter
Step into the spellbinding realms of Diagon Alley and Hogsmeade, where the wizarding world is draped in holiday splendor. Imagine strolling through snow-capped streets, feeling the magic of Christmas at every turn. The highlight? "The Magic of Christmas at Hogwarts Castle" – an evening spectacle that promises to leave you spellbound with its dazzling display of lights and music. It's a Harry Potter fan's dream come true!
Grinchmas: A Whimsical Twist on the Holidays
Meet the infamous Grinch at Universal Islands of Adventure and get swept up in the whimsy of Grinchmas. Experience the live retelling of Dr. Seuss's classic, "How the Grinch Stole Christmas," at "The Grinchmas Who-liday Spectacular." It's a heartwarming, humorous journey that reminds us what the holidays are truly about.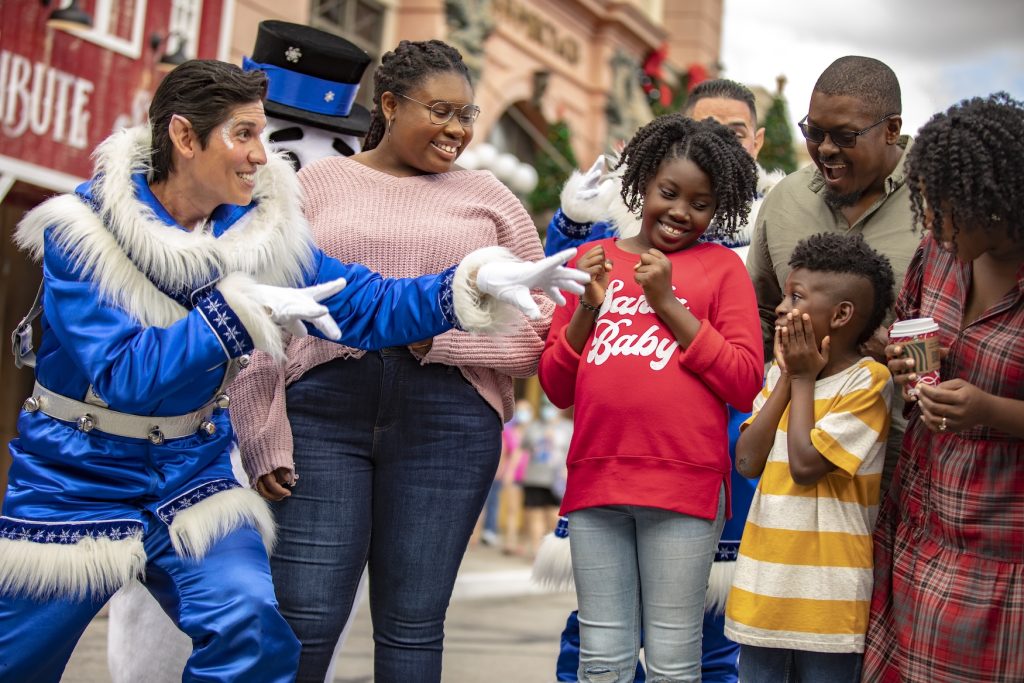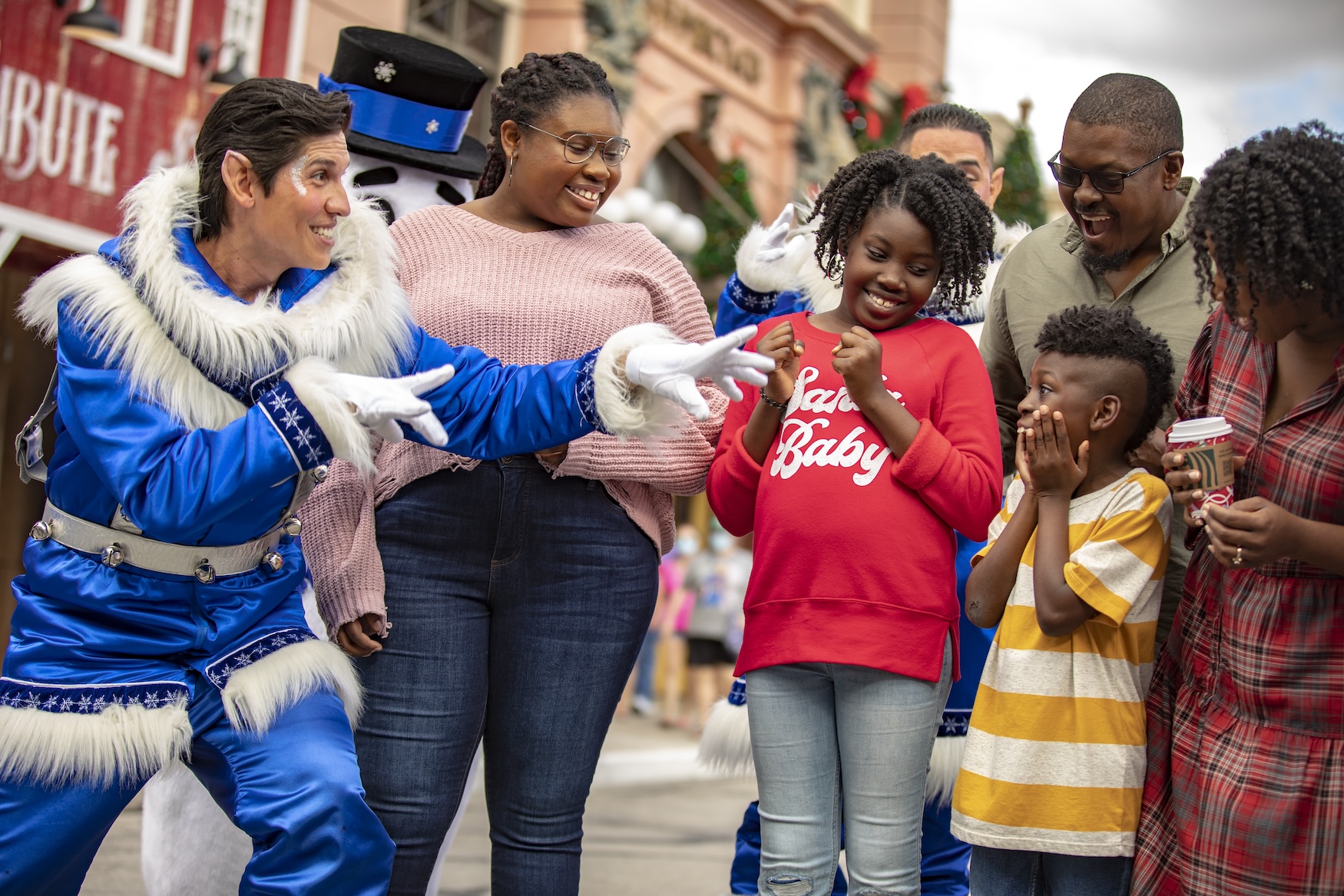 Universal's Holiday Parade Featuring Macy's
Prepare to be amazed by the larger-than-life balloons and festive floats at Universal Studios Florida. Universal's Holiday Parade, featuring Macy's, brings your favorite characters and holiday scenes to life in a spectacular street parade. It's a visual feast not to be missed!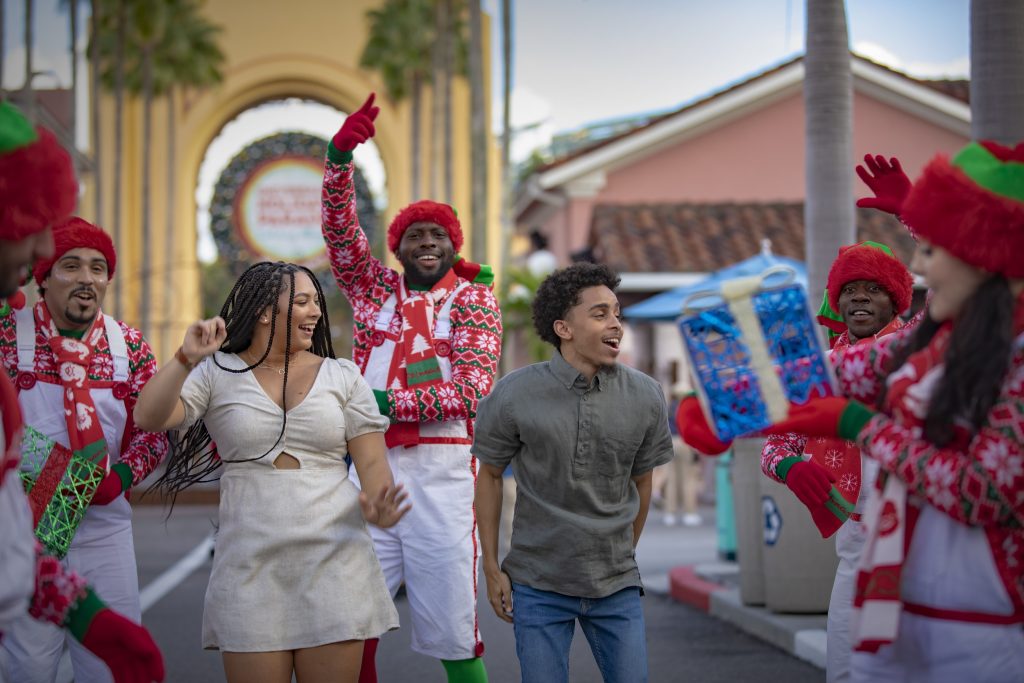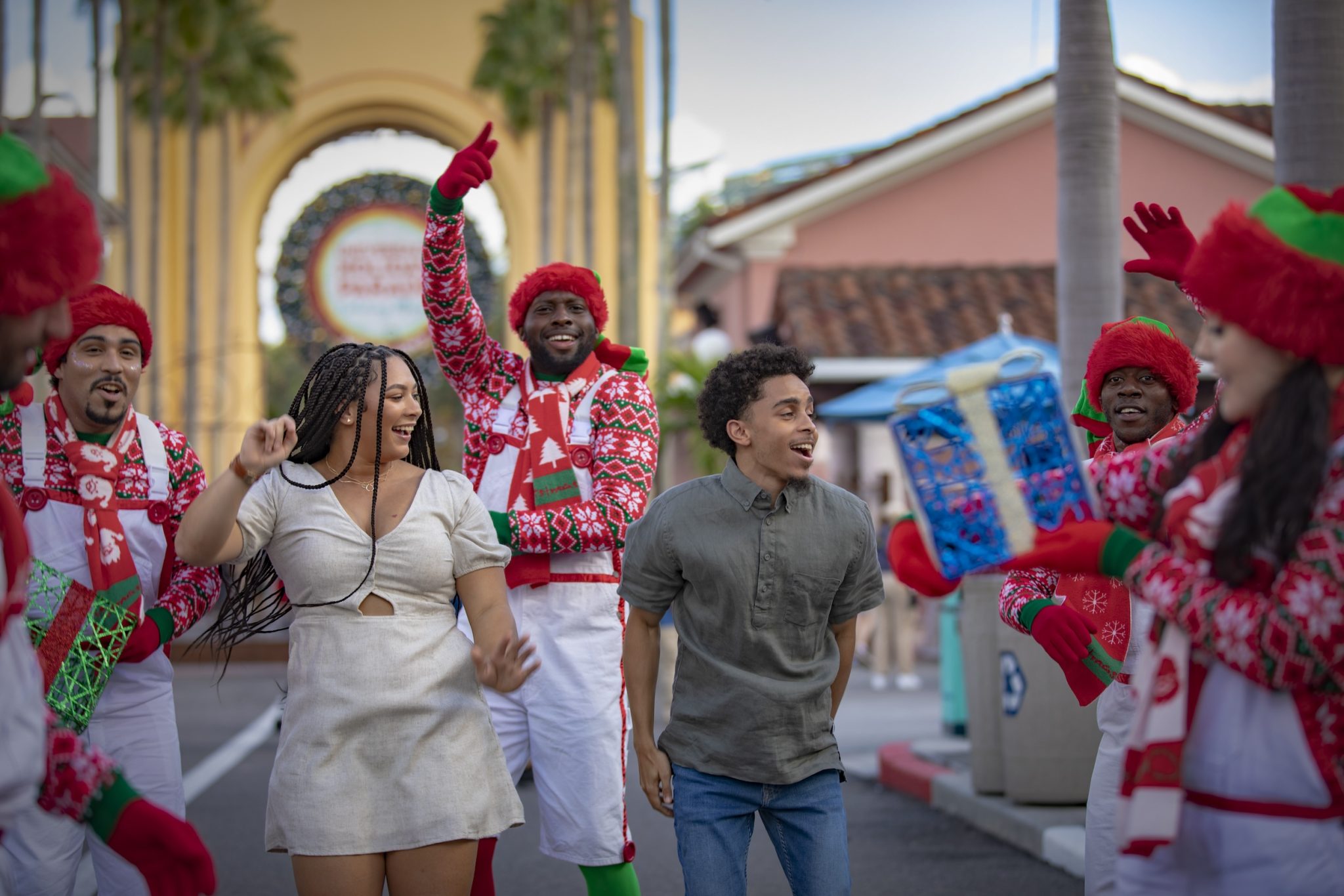 Musical Delights with Mannheim Steamroller
Get into the holiday groove with live performances by Mannheim Steamroller, the top-selling holiday artist of all time. Their enchanting melodies will fill the air at Universal Studios Florida on select dates, (December 2, 3, 9, and 10) adding an extra layer of holiday cheer to your adventure.
Indulge in Festive Flavors
Universal Holidays is not just a feast for the eyes but also for the taste buds. Treat yourself to holiday-themed delights like a Holiday Loaded Vegan Sweet Potato, a Turkey Dinner Sandwich, or indulge in Grinch-themed treats. Don't miss the Letters to Santa Holiday Shake at The Toothsome Chocolate Emporium & Savory Feast Kitchen at Universal CityWalk – a true holiday spectacle in a glass!
Shop at the All-New Holiday Tribute Store
The whimsical Tribute Store at Universal Studios Florida is a holiday shopper's paradise. Themed as a post office, it offers unique merchandise inspired by your favorite holiday characters. Whether you're looking for a Christmas at Hogwarts sweatshirt or a Grinch plush, you're sure to find the perfect gift.
Festivities Beyond the Parks
The holiday spirit extends to Universal CityWalk and Universal Orlando's hotels, decked out in festive décor. Enjoy holiday feasts, special menus, menorah lightings, and more. Each hotel offers its unique brand of holiday magic, from Christmas tree lightings to strolling carolers.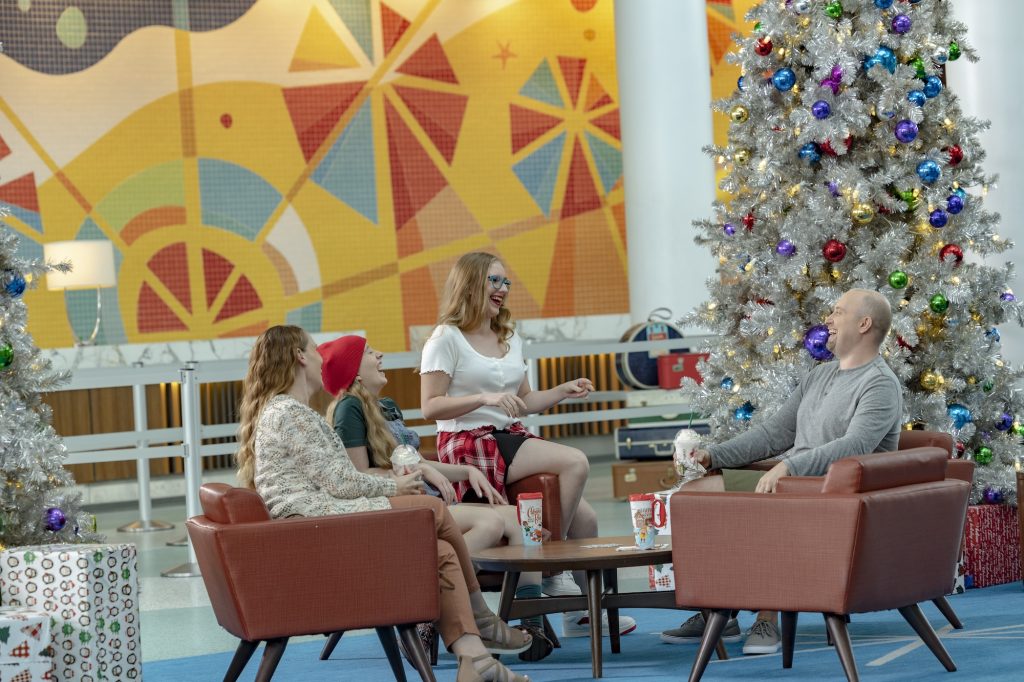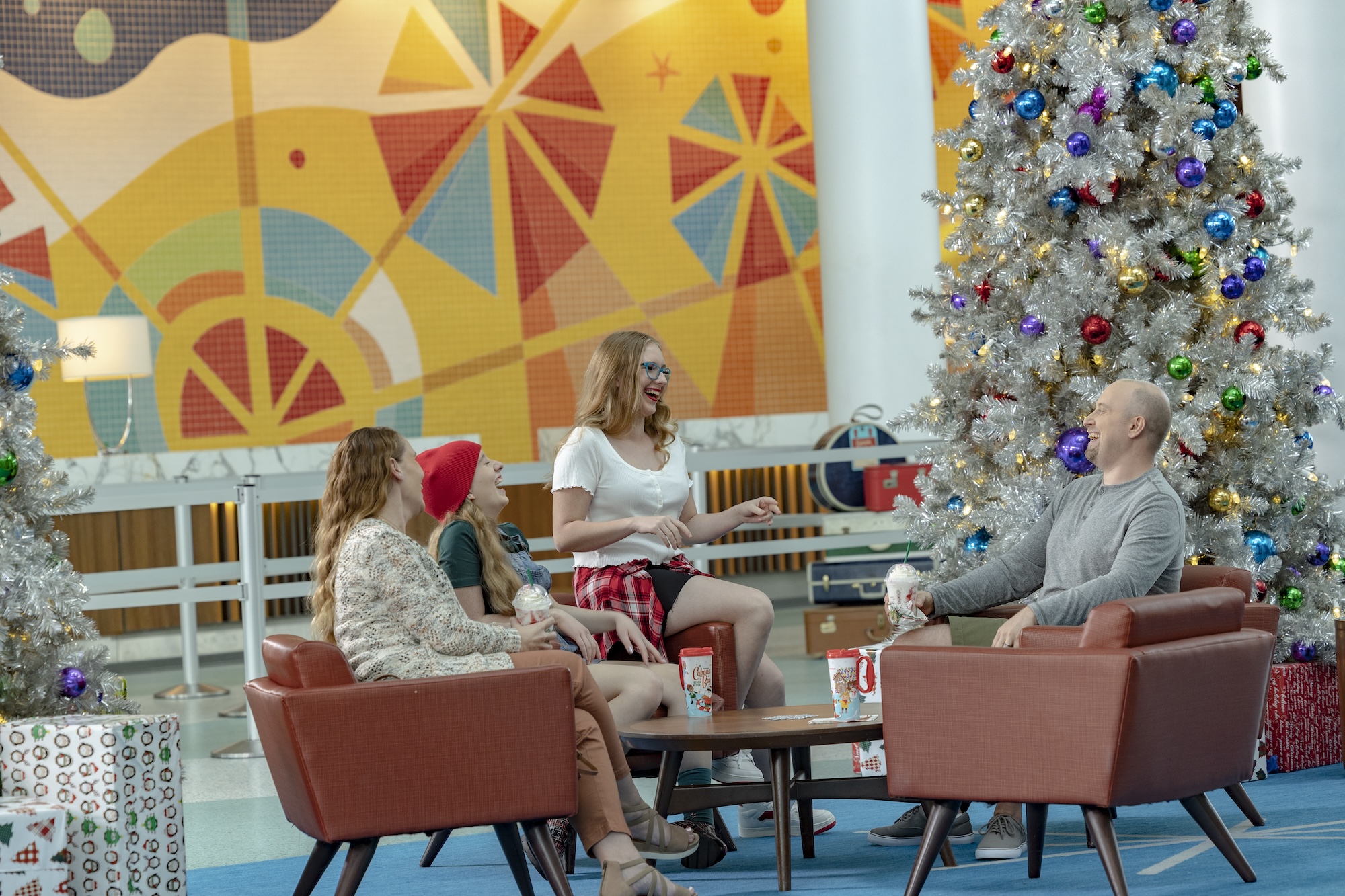 Ring in the New Year in Style
And when it comes to welcoming the new year, Universal Orlando Resort knows how to throw a party. With extended hours on New Year's Eve, you can celebrate the countdown to 2023 across the theme parks and CityWalk.
Universal Orlando's Universal Holidays celebration is where festive dreams come alive. It's a place where every corner brims with holiday joy, offering experiences that cater to every age and interest. So, pack your bags, bring your festive spirit, and set your sights on Universal Orlando Resort for a holiday season you'll never forget. Click Here to Purchase Universal Tickets Today!
Universal Holidays at Universal Orlando Resort is not just an event; it's an experience that wraps you in the warmth of the holiday spirit. Are you ready to make memories that will last a lifetime? Join in the celebration and let your festive side shine bright! 🎄✨
If You Enjoyed This Post, Don't Miss:

Covering Orlando & Central Florida
'Coast to Coast'
Daytona Beach • St. Pete Beach
• Clearwater Beaches •
Family Fun, Local Events,
Dining Reviews, Local Get-a-Ways,
Attractions, & More!
Unleash the Magic of Universal Holidays: You Do Yule!
ShareOrlando.com | Share Orlando