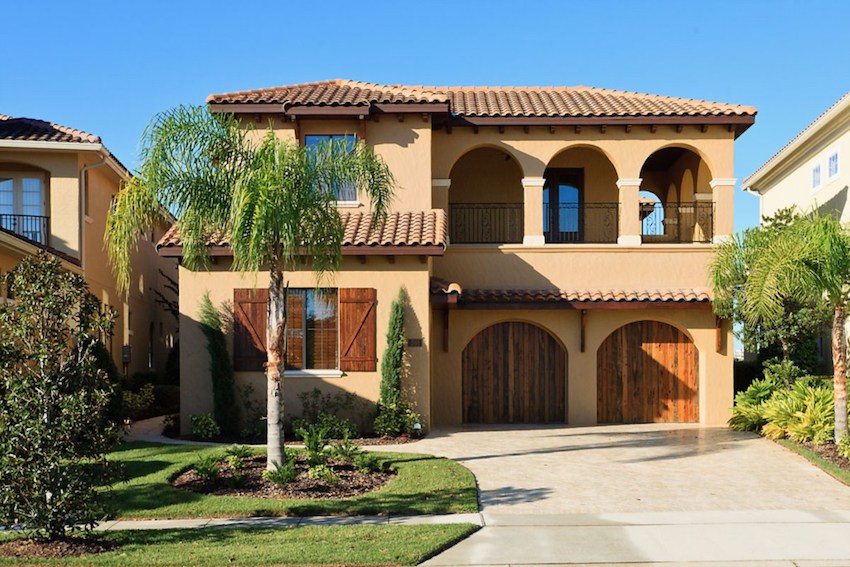 Did you know that Orlando is the Vacation Home Capital of the World?  Yes, at last count there are over 25,000 vacation homes in Orlando and surrounding areas.  So what does this mean to you?  Well it means, Orlando is the perfect place for a "Staycation", and there is no better place to stay than in a vacation home.  Below are my top 3 reasons why a Vacation Home makes a great "Staycation Home".
[powr-photo-gallery id=5fe0e43c_1481026595725]
A "Staycation Home" is truly a home away from home.  A vacation home has everything your current home has and more.  Of course, a vacation home comes fully furnished (furniture is always important) has a full kitchen (more on this in a moment), big screen TVs in almost every room (I don't have that in my house) and so much more, which I will go further into in number 2.  Let's talk about kitchens!  Having a full kitchen while on your "staycation" is important.  (or at least it is for me.)  Most of the homes have state of the art appliances, blenders (good for those frozen drinks) and everything else you may need.  Think about how much money your will save, by being able to cook and prepare your own meals. You definitely don't have this in most hotels.
A "Staycation Home" is a place you never have to leave. Most vacation homes have a pool, Jacuzzi, a game room and some even have a movie room.  The pools are amazing.  If you are "staycationing" during the Winter, you can even ask for the pool to be heated and of course fire up the Jacuzzi.  Game Rooms – most homes have at the very least, a pool table, ping-pong table and/or an X-Box or Playstation.  Some even have actual stand-up video games as part of the game room.The home I stayed in, had a Movie Room which included a projection big screen, movie theater seats, surround sound system and close to 100 DVD movies to choose from.  While this is not common, I have been inside a staycation home that has a full size "two lane" bowling alley.  Yes, you read that right.
A "Staycation Home" is cheaper than you might think. Depending on which "Staycation Home" you can expect to pay anywhere from $1,000 – $6,000+ a week.  Now before you say, "No way Tim", hear me out!  The home I stayed in goes for about $4,000 a week.  It sleeps 10, so that is $400 per person per week or nearly $58 per person per day.  Tell me how much would you spend for a family (or two families staycationing together) for 3 or 4 hotel rooms a night?  Sounds a little better now, considering what you get for that price.  Also, $4,000 a week is the high end.  You can get nice homes for a lot less than that.
[powr-photo-gallery id=3e6c682f_1481027521]
As you can see, there are many reasons why a "Staycation Home" is the way to go when looking for something to do on your time off.  I highly suggest a vacation home for any types of vacations.  Just make sure you are booking with a reputable company.  Most reputable companies are members of the Florida Vaction Rental Managers Association (FVRMA).  Look for that logo on their website.   I do suggest staying away from booking through Craigslist, as you never know what you will get.
[powr-photo-gallery id=661dd556_1481027940]
The home I  stayed in was absolutely gorgeous!  It was in beautiful area of Reunion.  The amenities were off the charts.  Check out the video below for the walkthrough of the home.  Want to rent this one?  You can check out availability by clicking here.
[powr-photo-gallery id=a37f1b9a_1481028183]
Please stay tuned for more on "Staycation Homes" as I will be featuring a few more as we move into next year.
Special thanks to Kevin (the Staycation Homeowner) and Jeeves Florida Rentals for allowing my family and I to stay in this beautiful home.
[mom_video type="vimeo" id="194501546″]
If You Enjoyed This Post, Don't Miss:

Covering Orlando & Central Florida
'Coast to Coast'
Daytona Beach • St. Pete Beach
• Clearwater Beaches •
Family Fun, Local Events,
Dining Reviews, Local Get-a-Ways,
Attractions, Discount
Ticket Opportunities & More!
Staycation Homes
ShareOrlando.com | Share Orlando


950 Celebration Blvd, Suite H

Celebration Florida 34747