Madame Tussauds Orlando is one of the area's newest attractions located at the I-Drive 360 Complex, which is home to the Orlando Eye. You will absolutely LOVE IT!
Madame Tussauds Orlando
8445 International Dr
Orlando, FL 32819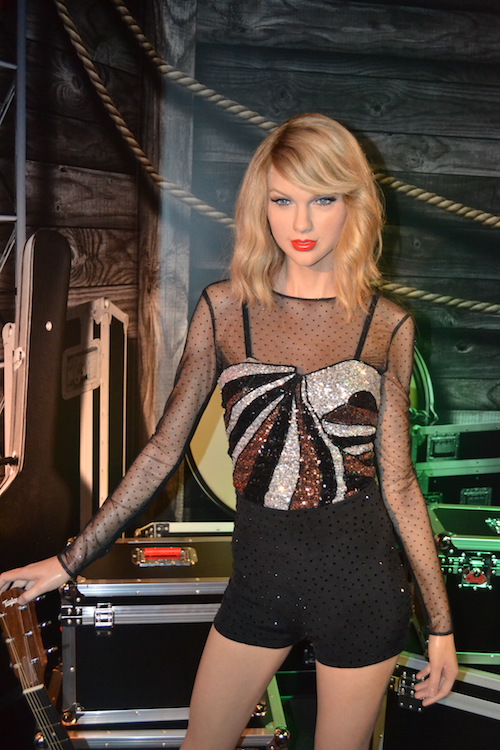 Madame Tussauds Orlando is probably one of the coolest places I have been to in a long while. This is not your ordinary "Wax Museum", with figures that are roped off or behind glass. This is not a place where you have to "Look with your eyes and not with your hands". This is a place where you can actually get up close, touch, hug or even take a selfie with your favorite movie star, music celebrity and more. They even give you props to pose with, as your friends and family take your photo.
These figures are so life like and look so much like the celebrity, it's scary. The details down to the hair, the make up, facial expressions, and clothes are perfect. There were a few times I actually thought they were real!
Madame Tussauds Orlando has 8 different themed rooms, each having a different look and feel.
History and World Leaders: See Ponce De Leon, Uncle Sam, Abraham Lincoln, Neil Armstrong and finish by walking into the Oval Office and sit at President Barack Obama's desk.
Culture: You can solve equations with Einstein, discover the light bulb with Thomas Edison and even meet Andy Warhol and Steve Jobs.
Authentic History: Where you learn the history of Madame Tussaud. Learn how the wax figures are made and even take home a wax cast of your hand.
Sports Stars: You can box with Muhammad Ali, stand center court with Serena Williams, play on putting green with Tiger Woods and shoot hoops with Shaq. My favorite was to pose with Dan "the man" Marino as he was throwing one of his famous touch down passes.
Music: You can grab a hat and dance along with the King of Pop ~ Michael Jackson, strike a pose with Madonna and more selfies with Miley Cyrus, Rihanna and Taylor Swift.
TV: You can take a seat and be interviewed by Oprah. Get your picture taken with Sofia Vergara and sit on Jimmy Fallon's desk on the set of the Tonight Show.
Film: Cozy up with Marilyn Monroe, perform martial arts with Jackie Chan or dance with Olivia Newton John & John Travolta while performing GREASE.   You can even pedal the bike and help E.T. go home.
A-List Party: This is last and one of my favorite rooms. You feel as if you are an A-list party somewhere just off the red carpet. You can have drinks and hob nob with the world's most famous A-listers.   Start chatting with Selena Gomez and Ryan Reynolds, sit and talk with Will Smith & Samuel Jackson and have champagne with Jennifer Aniston, Angelina Jolie and Brad Pitt.
The pictures you take and the fun you have with all of these figures will be priceless. Your Instagram account will thank you!!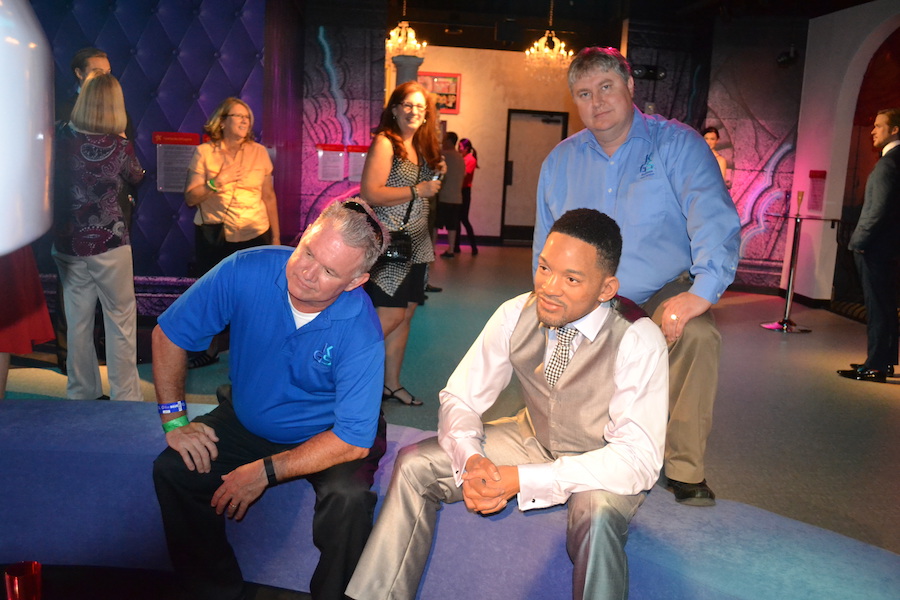 I recommend Madame Tussauds Orlando for adults, teens and tweens. While there are some figures geared towards the younger crowd, I feel smaller kids may get bored easily.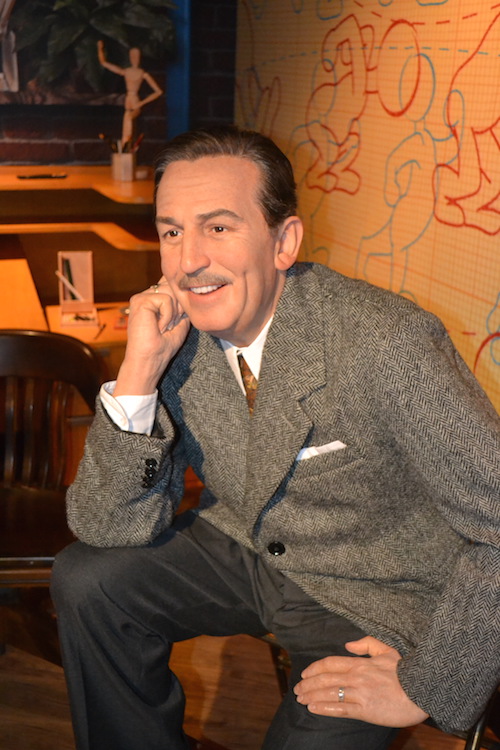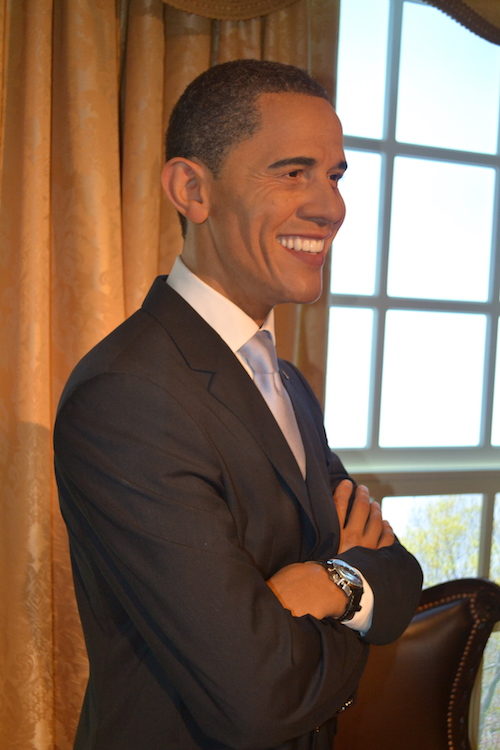 Madame Tussauds Orlando is open every day Monday – Friday from 10AM – 10PM and 10AM – Midnight on Saturdays and Sunday. To purchase tickets, I suggest checking out our preferred ticket company: Kissimmee Guest Services.

Vacation Like a Rock Star
Madame Tussauds Orlando

Orlando Eye – 360 Complex
ShareOrlando.com
950 Celebration Blvd, Suite H
Celebration Florida 34747