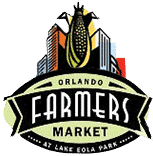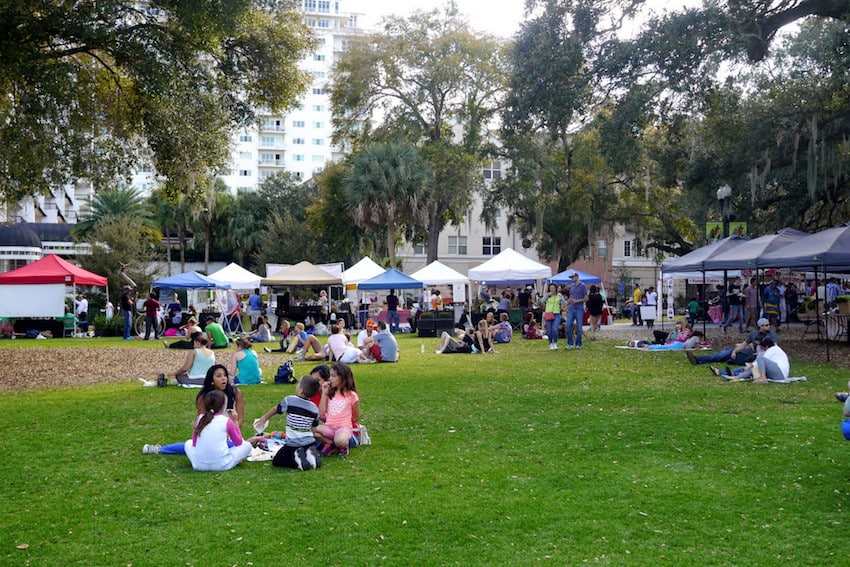 The Lake Eola Farmers Market is probably one of the best farmer's markets in Orlando.  Don't get me wrong there are many others in the Central Florida area that are awesome, but this one if definitely one of my favorites.  The Lake Eola Farmer's Market is open every Sunday from 10am-4pm rain or shine.  If you are worried about parking, don't be.  Most noteworthy, there are plenty of businesses that offer parking in that area for a small $5 donation.
[powr-photo-gallery id=689e8a66_1477238389]
Here are my top 3 reasons why I think you will enjoy the Lake Eola Farmers Market.
The Atmosphere.  There is something about the sense of community being around all of people in the City Beautiful.  Yes, Orlando is crazy busy with "business" during the week, but during the weekend it come to life in a different way.  People from many different cultures and walks of life, come together to enjoy this outdoor market.  There is something about outdoor markets that brings people together, and I for one love it!  One thing I wanted to mention is that this market is Pet Friendly.  A few of the vendors even give away free dog treats and have water set out for their furry customers.  We will definitely be bringing our fur babies next time.
The Food and Drink. The different types of food and drink that is offered at the Lake Eola Farmer's Market is amazing.  You will find crepes, hamburgers and hot dogs, tons of BBQ beef and pork, healthy fruit smoothies, fresh coconut water (that you drink right out of the coconut), pineapple juice straight from the pineapple, wheatgrass shots, and so much more.  My favorite, was the fresh grilled corn on the cob.  The corn is placed on the grill with the husks still on.  The husks steam the corn on the inside and it is delicious!!  Also, for your beer lovers out there (myself included) they have a beer garden that has several different Florida Beers on tap for you to enjoy.
The Market. While there are several different vegetable and fruit stands there is some much more you can purchase there.  Personal arts and crafts, plants, bonsai trees, flowers, pet supplies, jewelry, fresh bread loaves, paintings and many others.  Don't worry if you don't have cash, most of the vendors accept credit cards too.
[powr-photo-gallery id=5b86601e_1477238690]
The above, are only 3 of the many reasons I suggest checking out the Lake Eola Farmers Market.  Go, take the kids, take the dogs and enjoy yourself!  You won't be disappointed.
[powr-photo-gallery id=b585bf3f_1477238961]
If You Enjoyed This Post, Don't Miss:

Covering Orlando & Central Florida
'Coast to Coast'
Daytona Beach • St. Pete Beach
• Clearwater Beaches •
Family Fun, Local Events,
Dining Reviews, Local Get-a-Ways,
Attractions, Discount
Ticket Opportunities & More!
Lake Eola Farmers Market – Experience it!
ShareOrlando.com | Share Orlando


950 Celebration Blvd, Suite H

Celebration Florida 34747