If you like to bowl, eat, drink and hang out with friends, then Kings Bowl is the place for you.
Kings Bowl is not your ordinary bowling alley. It's not a dingy place where you worry about putting on their rental shoes. It's not a place that has a horribly lit, smoke filled bar, with ridiculously priced drinks.
Kings Bowl is a high-class bowling alley, restaurant, bar and nightclub all in one. A place where you can bring your kids to enjoy family time together in the afternoon, but after 8PM turns into a 21 and up "nightclub" if you will.   Complete with DJ and flashing lights, you can bowl to your favorite dance music with your friends.
Here is a small list of things that Kings Bowl has that sets them far above the ordinary…
22 Ten Pin Bowling Lanes
Four Full-Size billiards tables
Regulation size, outdoor Bocce Ball Court
Dynamo Foosball Tables
Full Size Shuffleboard Table
Killerspin Ping Pong Table
Full-service, executive chef driven restaurant serving award-winning food
Two premium bars serving fun and innovative cocktails
Over 60 giant HDTV's and HD projector screens
Industry best sound, lighting and music environment
My favorite thing about Kings Bowl is that you can eat and drink right at your lane. Each lane has it own server, which means you can order food from the full service menu and have it delivered right to you. You can order your favorite adult beverage and have it delivered to you. No more waiting in long lines at the bar.
You can expect top notch service from all employees. From the managers to the people behind the counter, they are dressed in suits and dresses. Which is definitely not what you would expect to see at your ordinary bowling establishment.
So whether you are looking for a nice place to take the family for lunch and bowling, or looking for a night out with dinner, drinks, dancing and more, Kings Bowl is the place for it. I will definitely be back for both!!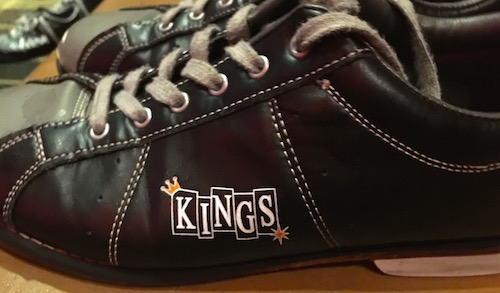 Covering Orlando & Central Florida
'Coast to Coast'
Daytona Beach
•
St. Pete Beach

•
Clearwater
Beaches
•
Family Fun, Local Events,
Attractions, Discount
Ticket Opportunities & More!
Kings Bowl
ShareOrlando.com | Share Orlando
950 Celebration Blvd, Suite H

Celebration Florida 34747