Don't you hate it when you're flipping through the channels on TV and all of a sudden you notice a nicely decorated house and wonder how you can get your house to look like that?  Wonder no more, when you have Ikea just down the street. Ikea is a Swedish company that has basically anything under the sun to fill or even build your house.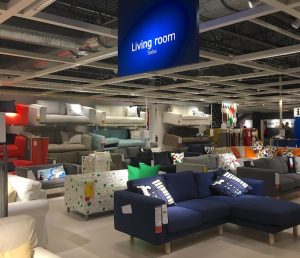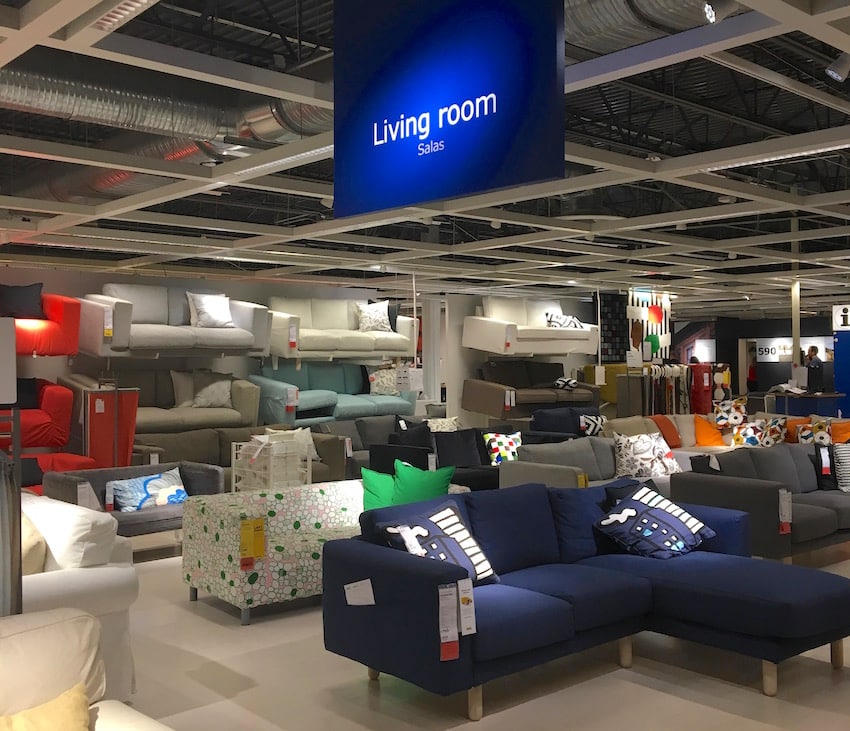 IKEA—which itself is an acronym for Ingvar Kamprad (the founder), Elmtaryd (the farm in which he grew up) and Agunnaryd (the village in which he grew up)—says that the name convention comes from the fact that the founder of the company is dyslexic and needed a code to classify the products.
Upon entering the front door you can drop your little bundles of joy at the play area. Yes you read that right, you can drop your kids off to play in an indoor playground, while you peacefully shop through the store.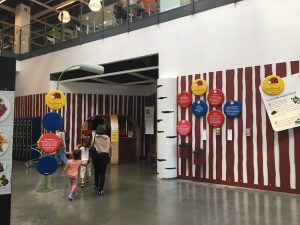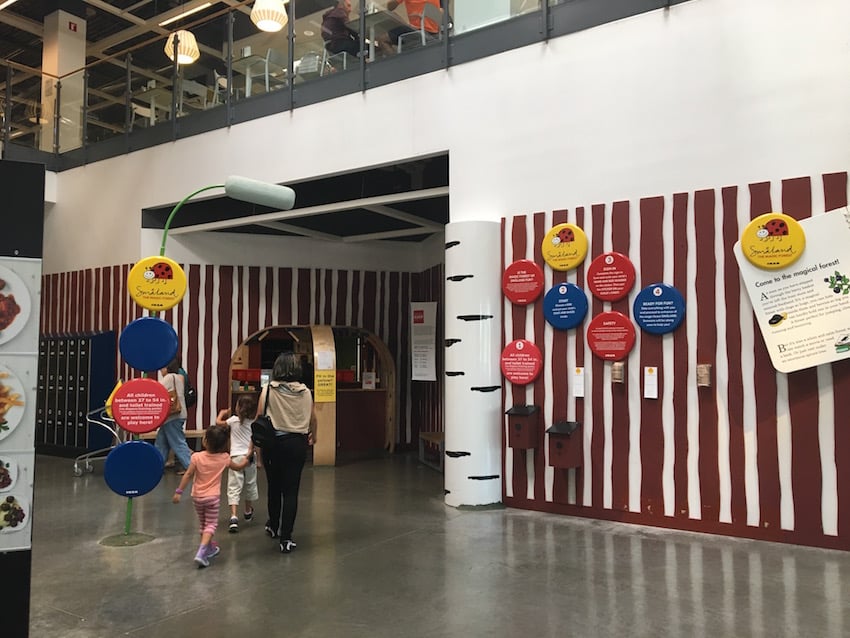 FURNISHINGS ON A BUDGET
The show room has multiple set ups and ideas on the different ways you can arrange your house. You can visually see it, sit in it and design your house straight from the Ikea store.  They even show you how to design and occupy a 380 sqft space, that I actually would love to live in.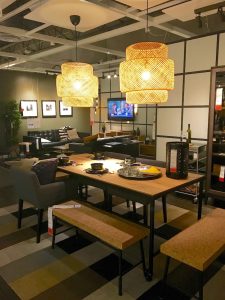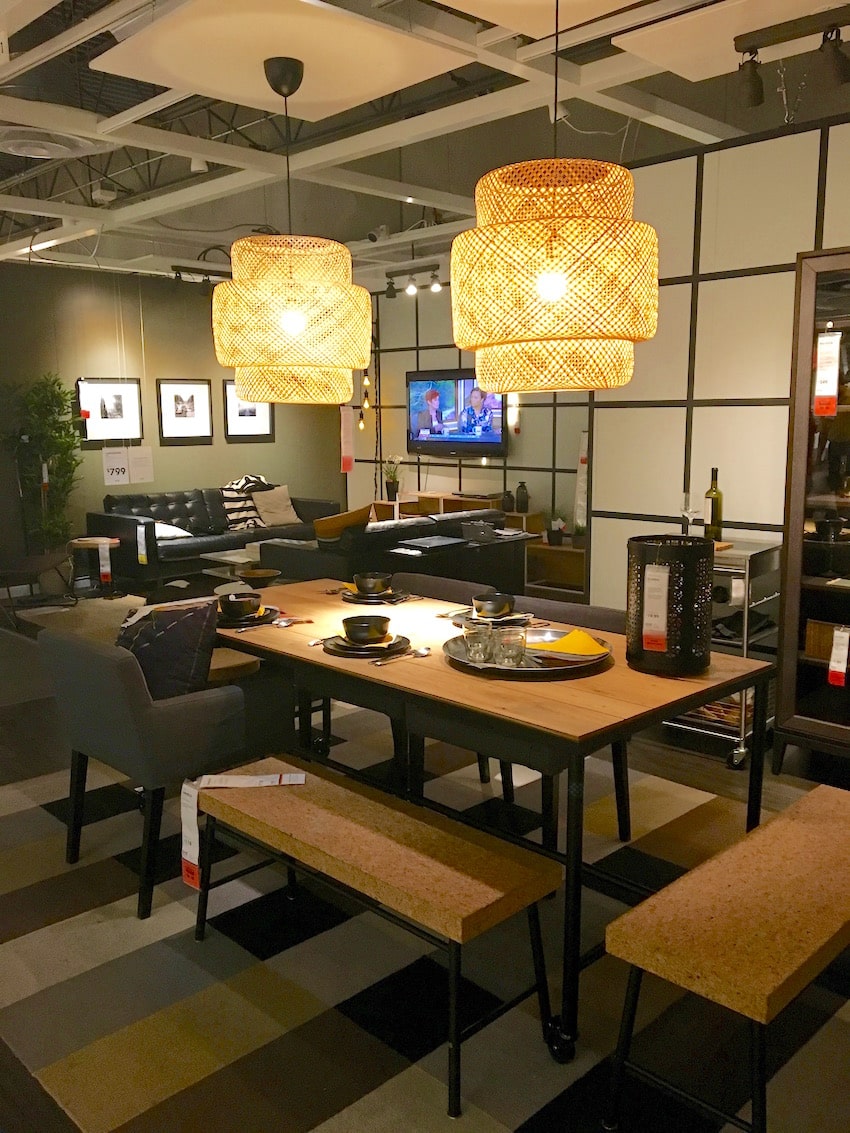 After you walk through the show room, you'll head down to the lower level where you pick up everything you saw from the show room. Need pots, pillows, towels, light bulbs, bedroom furniture, book shelves, a TV stand or even a potted plant they got you covered.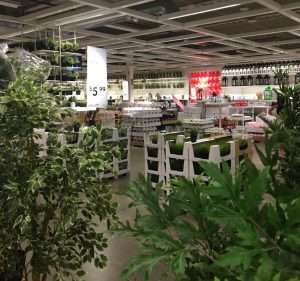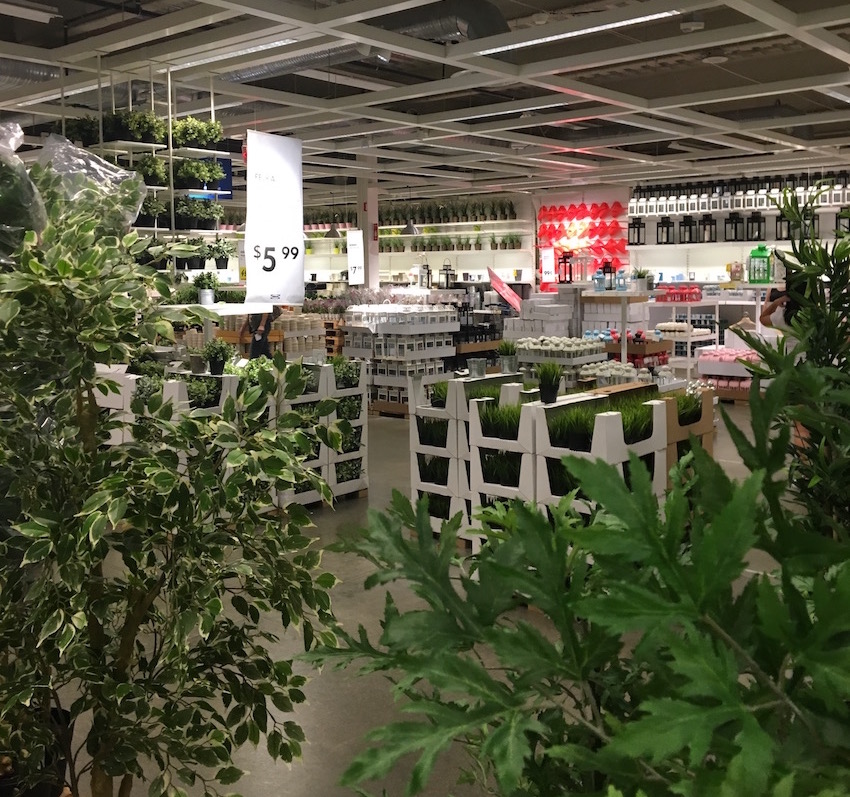 Each item you see on the show room floor is labeled and tells you what isle, bin and the exact number of pieces you will need to complete your DYI furniture. Most items inside the store is reasonably priced because you have to put together the items.  The low prices always sucker me into a shopping cart full of things I know I don't need, but want.  I love to do the shopping for the furniture but the worst part is putting it all together.  I guess that's my boyfriends job.  Story of every relationship I know, but he knows that the items will make our home look much better than it did before.  Last time I was at Ikea, I actually picked up some really cool lamps for only $13.  They that matched our bedsheets (that we also bought from Ikea months ago) perfectly.  Of course, he liked them even more when he found out he didn't have to assemble them. 
SCANDINAVIAN SHOPPING IN ORLANDO
IKEA, OF COURSE
Need a new coffee table or wondering if you should change up your bathroom?  Then I would suggest heading over to Ikea from some pretty sweet deals. 
Don't forget to sign up to be a member, at the entrance for extra savings. It's free, takes less than 10mins and could save you even more money on your shopping spree. 
Oh and Don't forget to pick them up on your way out!
Happy shopping!  
If You Enjoyed This Post, Don't Miss:

Covering Orlando & Central Florida
'Coast to Coast'
Daytona Beach • St. Pete Beach
• Clearwater Beaches •
Family Fun, Local Events,
Dining Reviews, Local Get-a-Ways,
Attractions, Discount
Ticket Opportunities & More!
IKEA | Scandinavian Furniture on a Budget
ShareOrlando.com | Share Orlando


950 Celebration Blvd, Suite H

Celebration Florida 34747