As many of you know I am true Floridian, so when I heard Chef Art Smith's "Homecoming Florida Kitchen" was coming to Disney Springs I was stoked.  Homecoming is a true farm-to-table restaurant, bringing some of Florida's finest fruits and vegetables that those who enjoy Florida awesome southern "comfort" food.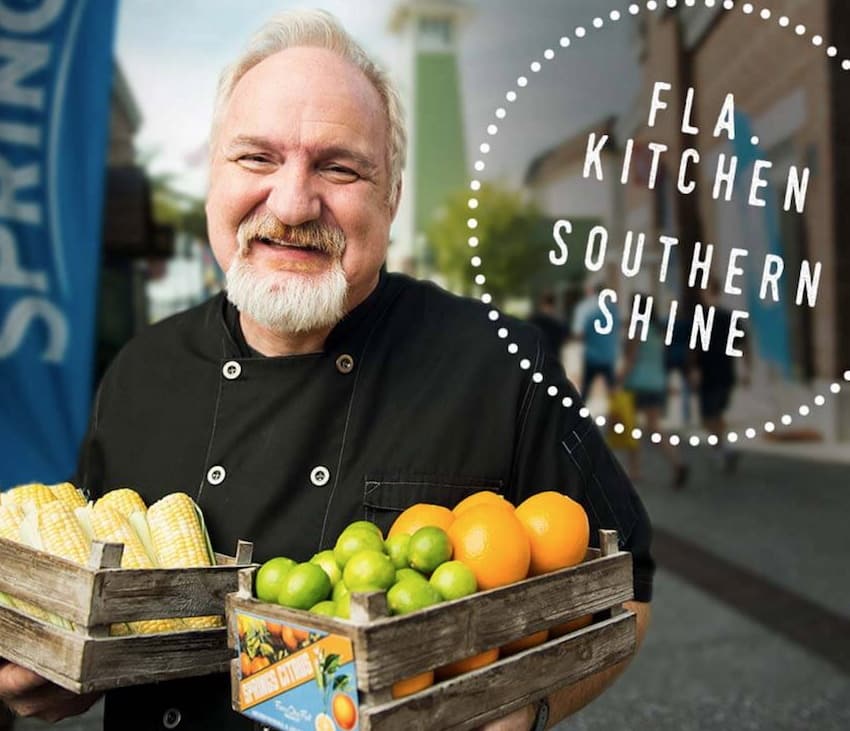 Celebrity Chef Art Smith, also a Florida Native, was Oprah's Personal Chef for over 10 years and became a fan favorite in Top Chef, Top Chef Masters and many other cooking shows.  Art is also the author of three award-winning cookbooks: Back to the Table, Kitchen Life: Real Food for Real Families and Back to the Family.  An interesting note:  Chef Art Smith was once in Disney's College Program.  How cool is it for him to returnto Disney with his own restaurant.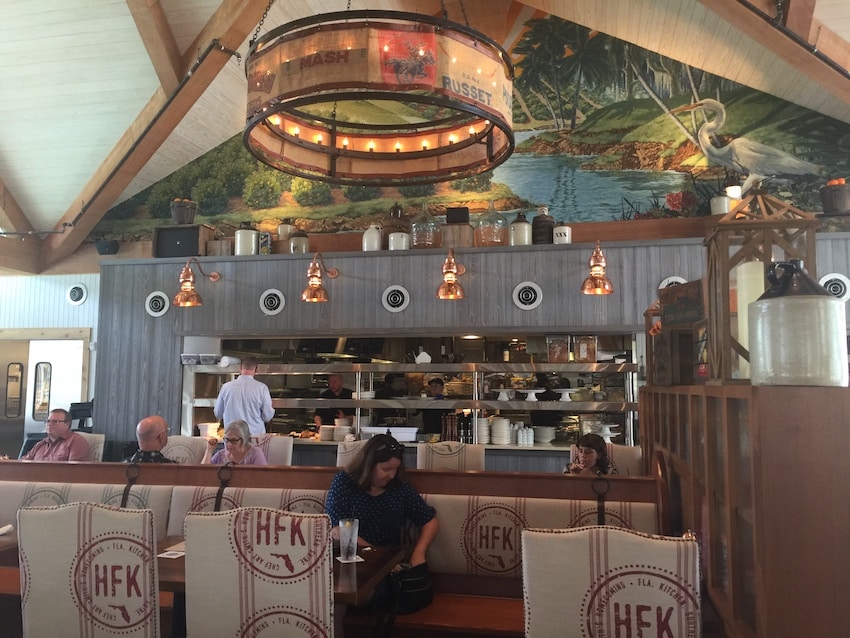 Once in the restaurant, I immediately felt like I was home.  Honestly, the aromas brought me back to my grandmothers kitchen.  The décor was awesome.  Southern flair and charm was noticeable everywhere you look.
HOMECOMING FLORIDA KITCHEN | SOUTHERN SHINE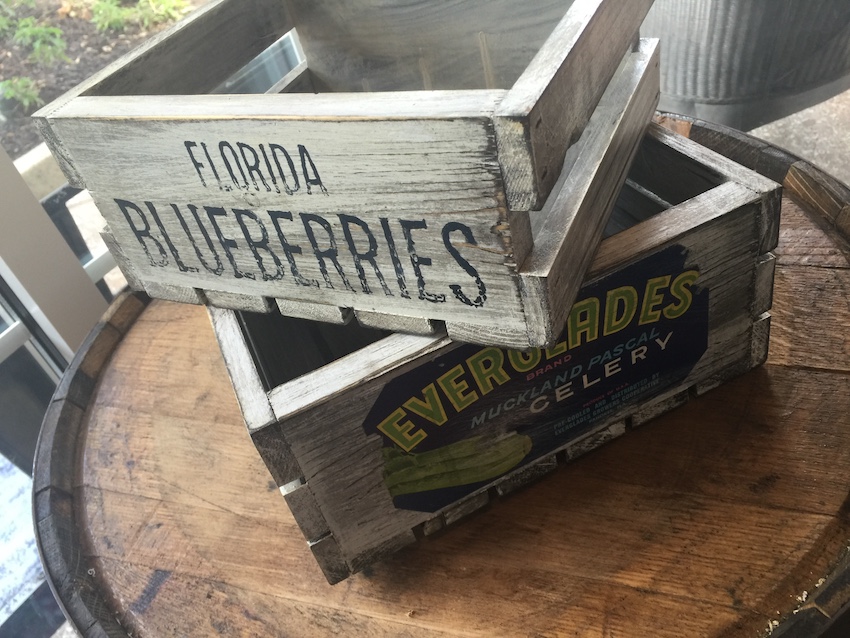 I was quickly seated and started perusing the menu.  A smile came across my face as I saw "Church Lady Deviled Eggs", "Fried Green Tomatoes", "Fried Catfish", "Shrimp and Grits" and "Addie Mae's Chicken & Dumpling Soup".  Again, most of this my grandmother made on a regular basis.
After careful consideration I decided to try the "Bunch of Puppies" for my appetizer.  These puppies were house-made pimento cheese hush puppies and served with red jalapeno jelly.  They were awesome, and the red jalapeno jelly added just enough kick to make me wanting more.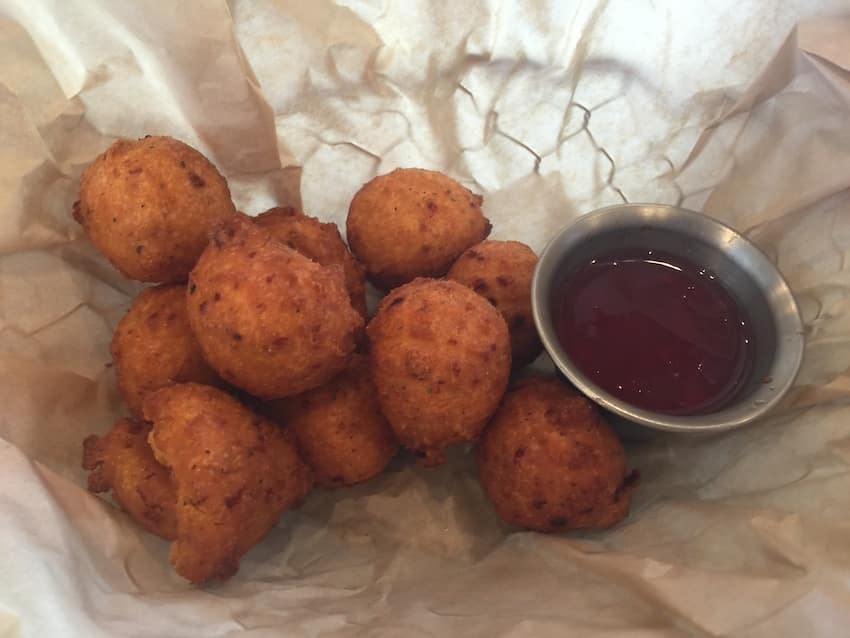 For my main course I went with the "Chicken and Donuts."  A southern version of Chicken and Waffles that came with 2 pieces of Chef Art Smith's famous fried chicken and house-made sugar doughnuts with fresh maple syrup to dip them in.  I was so glad I chose this dish.  It was absolutely delicious.  It was probably the best piece of fried chicken I have ever had. And the doughnuts?  Well once they were dipped in the maple syrup, they were to die for!!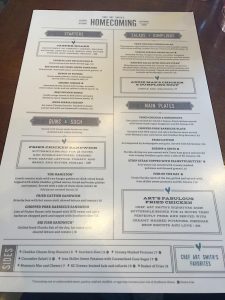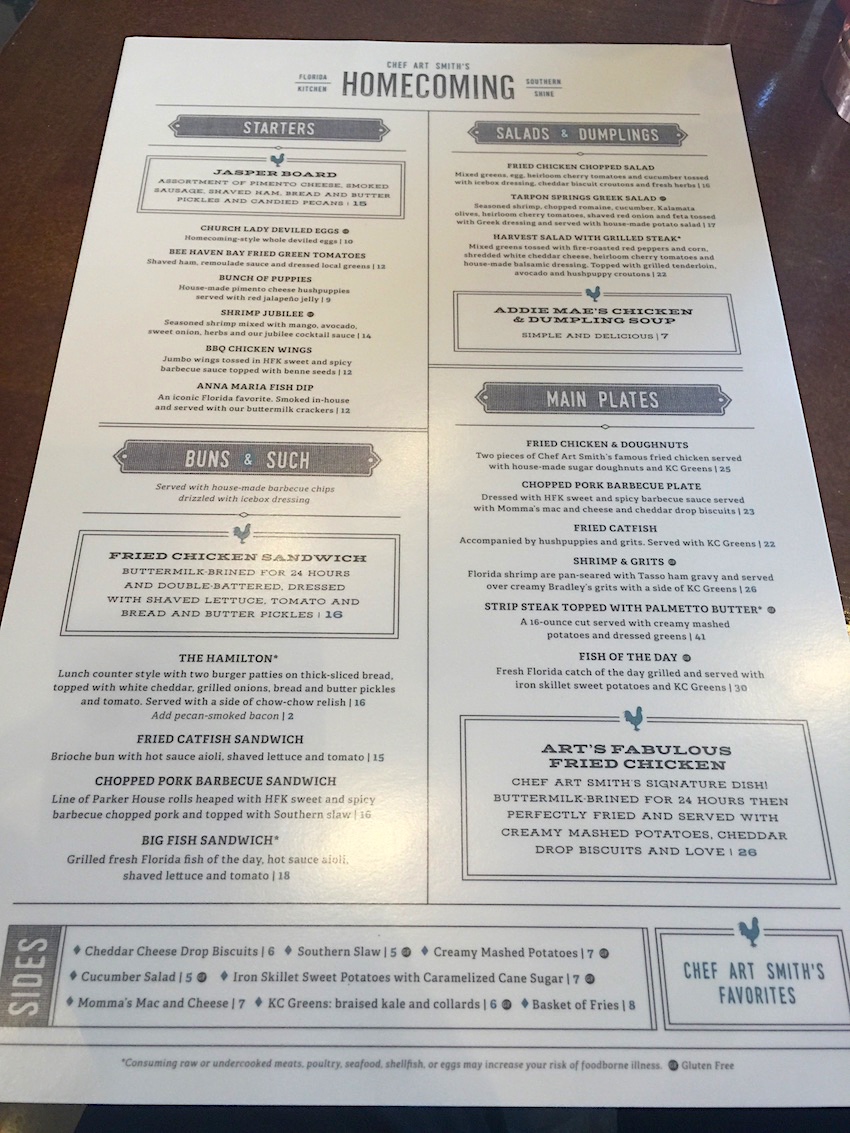 SIDE NOTE:  This dish is usually served with Collard Greens, but I substituted for Momma's Mac-n-Cheese that was baked in a single serve casserole dish.  My wife would argue, but baked mac-n-cheese is the best mac-n-cheese, and this was no exception!
I would like to say I had room desert, but I was stuffed.  The portions were huge.  But I need to go back and try their "Shine Cake", which is an adult only butter cake dipped in moonshine syrup served with a seasonal fruit cup and a scoop of vanilla bean ice-cream.  Cake and Moonshine??  Sounds like my kind of dessert!  Or maybe I will try the Hummingbird Cake? Aunties Chocolate Cake? Hamilton County Chocolate Pecan Pie?  Or maybe all of them!
As you can tell, by the explanation above and the size of my belly, I am a big southern "comfort food" junkie.  If you are anything like me, or just want to try looking to try something new, then I would highly suggest Homecoming: Florida's Kitchen at Disney's Springs.  You won't regret it.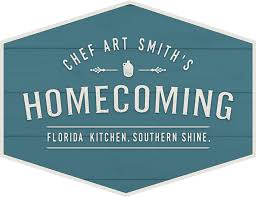 If You Enjoyed This Post, Don't Miss:

Covering Orlando & Central Florida
'Coast to Coast'
Daytona Beach • St. Pete Beach
• Clearwater Beaches •
Family Fun, Local Events,
Dining Reviews, Local Get-a-Ways,
Attractions, Discount
Ticket Opportunities & More!
Homecoming Florida Kitchen
Southern Shine

ShareOrlando.com | Share Orlando


950 Celebration Blvd, Suite H

Celebration Florida 34747