Hold onto your board shorts, folks, because I had the raddest time riding SeaWorld Orlando's Pipeline: The Surf Coaster! It was like catching the perfect wave of laughter and thrills. Join me as I share the hilarious highlights of my wild adventure on this coaster that's making waves in the amusement park scene.
Thrills with a Surfing Twist:
As I waited in line, the anticipation got my stomach doing more flips than an acrobatic dolphin. Finally, it was my turn to hop on the surfboard ride vehicle and channel my inner pro surfer. Little did I know that I was about to embark on a gnarly journey filled with more twists and turns than an octopus at a dance party. The seats rose and fell like I was hanging ten on the biggest wave of my life!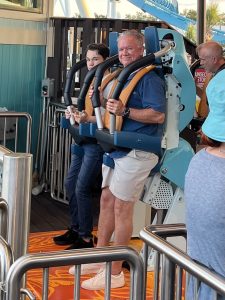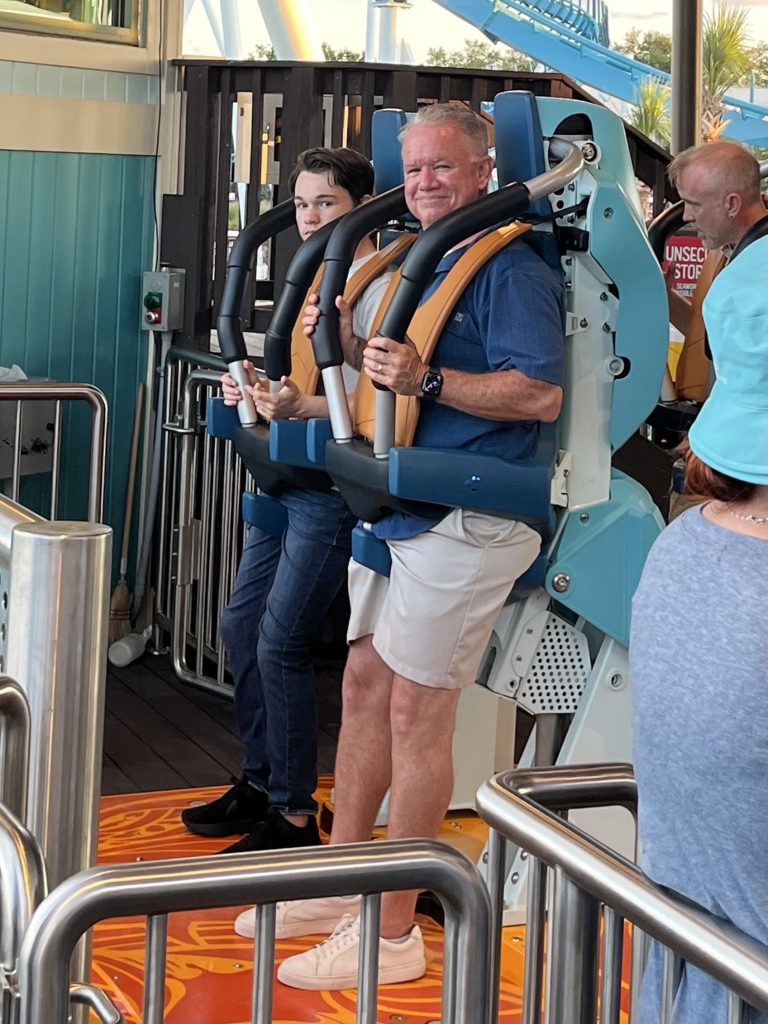 I couldn't help but yell "cowabunga!" as the coaster kicked off with an epic fast start into the first of many "waves". The rush of wind through my hair made me feel like the ultimate surfer dude (even though my hair looked more like a sea monster's nest by the end). The coaster whipped me around like seaweed in a blender, and I couldn't stop laughing like a sea lion on laughing gas.
Wipeouts and Alley-Oops:
The five airtime movements on Pipeline were the highlight of my ride. One moment I was soaring through the air, the next I was feeling the stomach-flipping sensation of weightlessness. And let me tell you, that "wave curl" inversion had me hollering like a surfer who just discovered a hidden treasure chest full of nachos! It was like doing the most epic "alley-oop" surfing maneuver, minus the actual water and the gracefulness of a dolphin.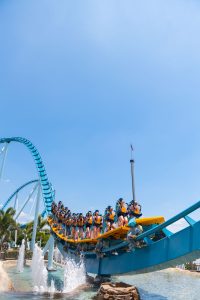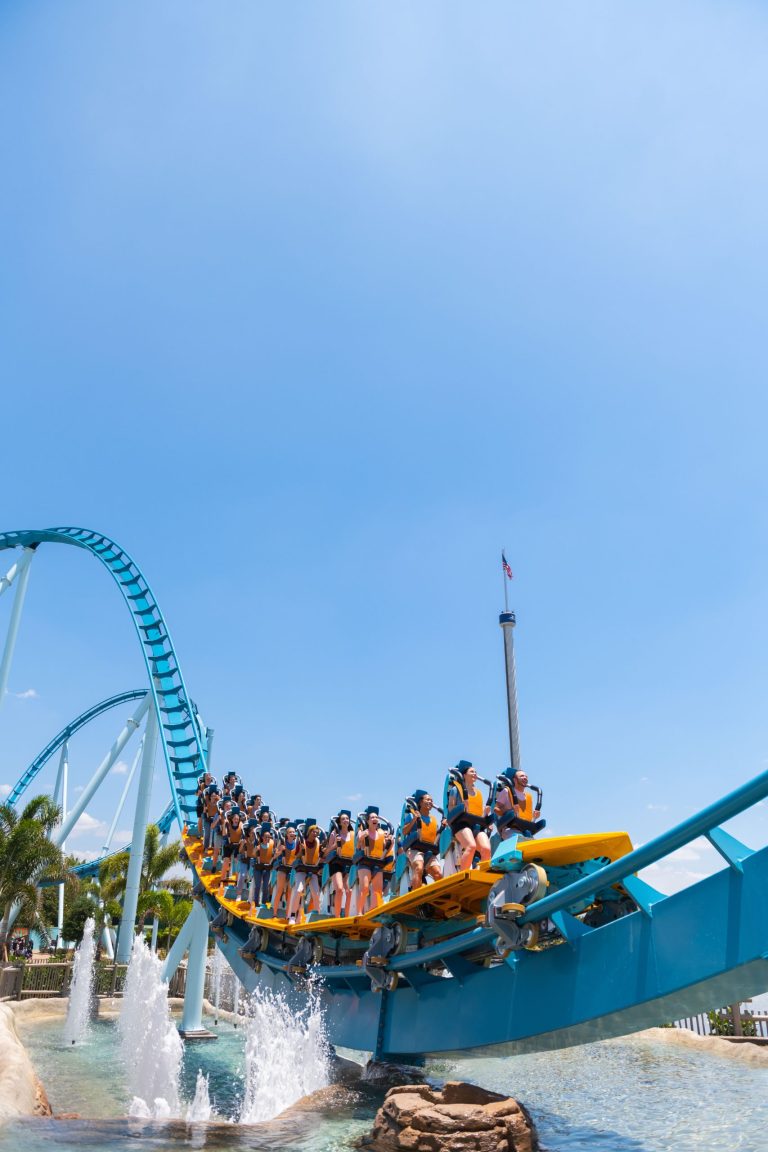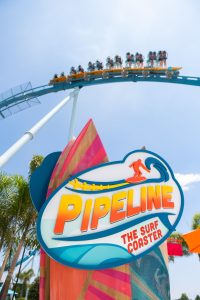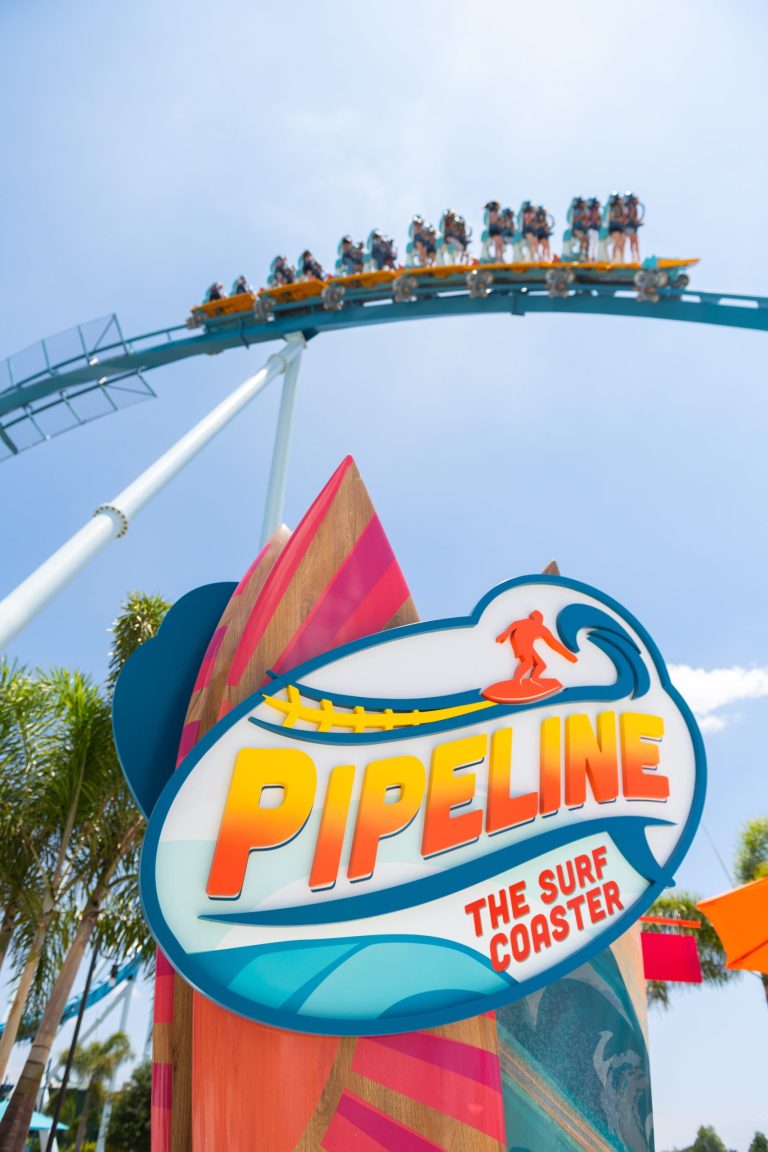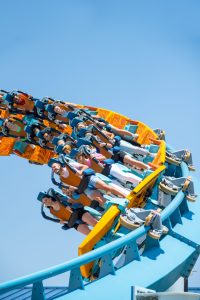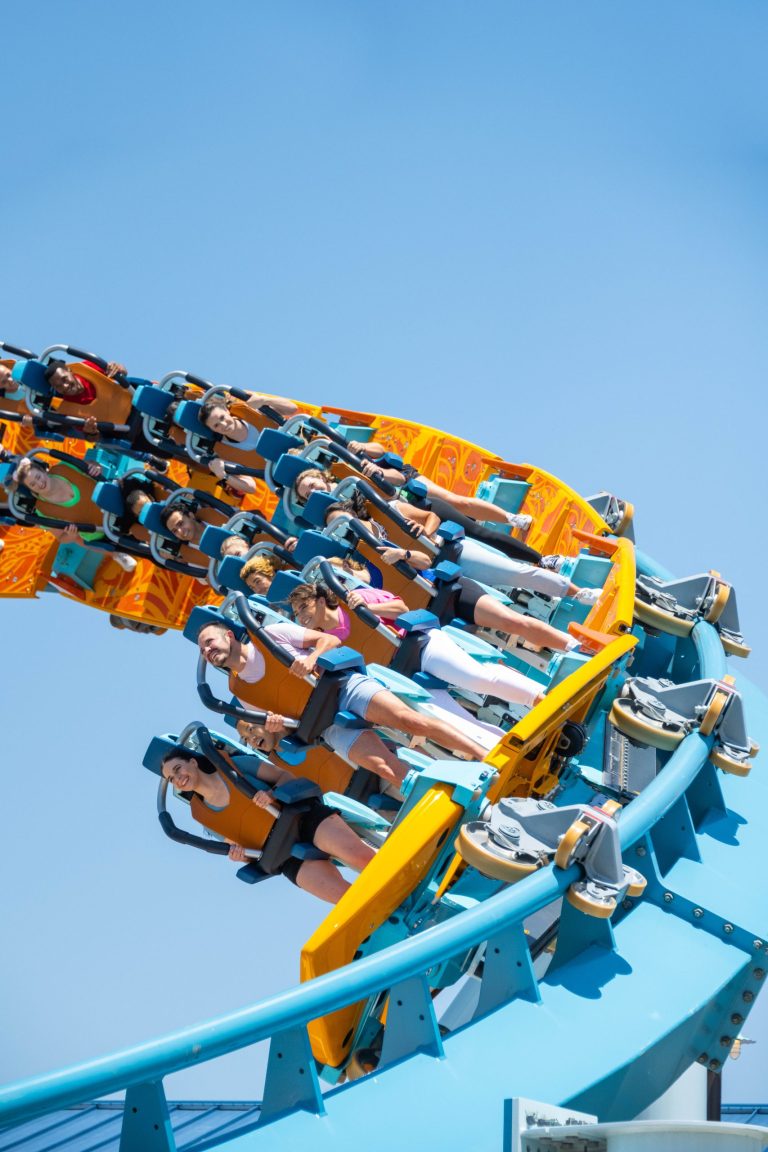 Conservation in Comic Style:
Beyond the belly laughs and thrilling moments, I appreciated SeaWorld's commitment to conservation. While I was busy getting my socks knocked off by the coaster, subtle reminders about protecting marine life and the Florida coral reef caught my eye. It was like a hilarious and heartwarming reminder that we're all part of a bigger mission to save our oceans. Kudos to SeaWorld for teaming up with the Fish and Wildlife Foundation of Florida to make a splash for a great cause!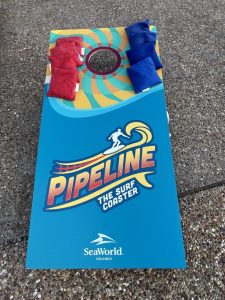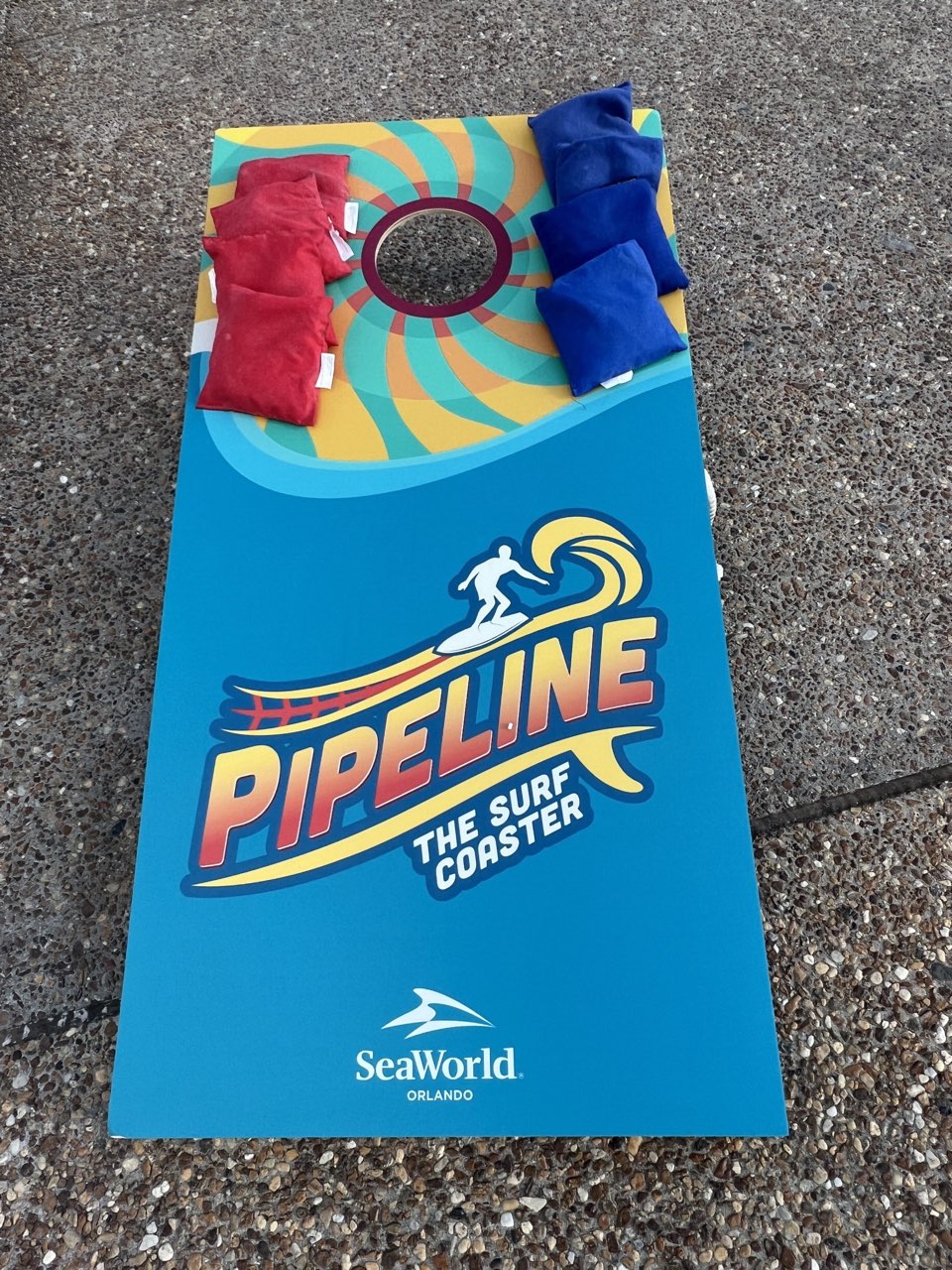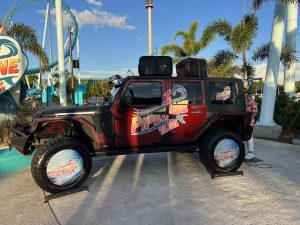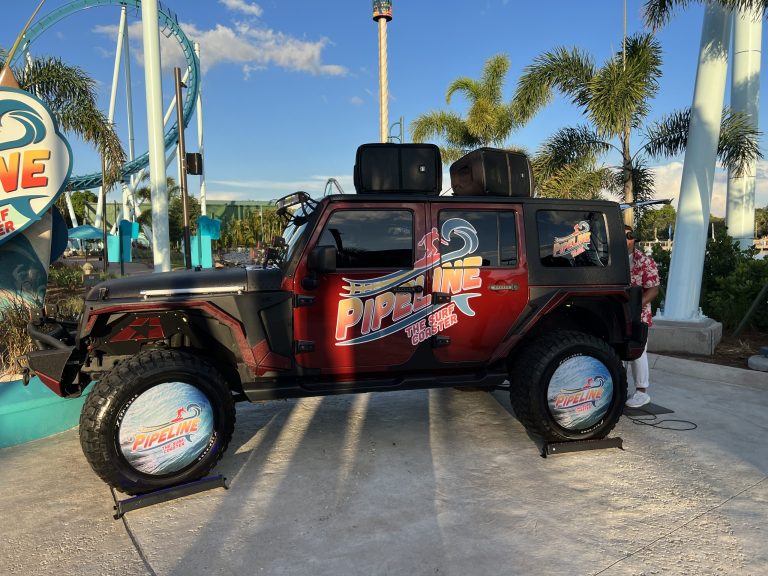 If you're looking for an adventure that will have you laughing 'til your belly aches and screaming with joy, Pipeline: The Surf Coaster at SeaWorld Orlando is where it's at, my friends! This ride is a comedic masterpiece that will leave you with a permanent smile on your face and some serious stomach muscles from all the laughter. Don't miss out on the chance to ride the waves and experience the hilarious thrills at SeaWorld Orlando's Pipeline: The Surf Coaster. Trust me, it'll be a ride you'll be talking about for years to come!
If You Enjoyed This Post, Don't Miss:

Covering Orlando & Central Florida
'Coast to Coast'
Daytona Beach • St. Pete Beach
• Clearwater Beaches •
Family Fun, Local Events,
Dining Reviews, Local Get-a-Ways,
Attractions, Discount
Ticket Opportunities & More!
SeaWorld Orlando's Pipeline: The Surf Coaster!
ShareOrlando.com | Share Orlando