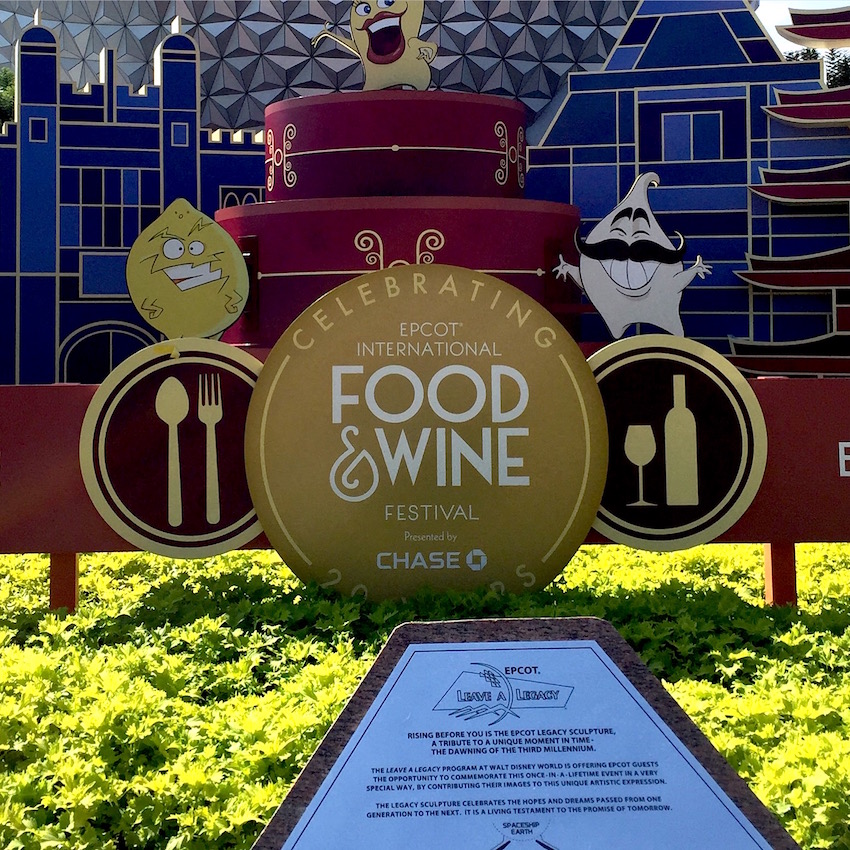 This year EPCOT Food Wine is celebrating their 20th Anniversary of the International Food Wine Festival, with even more food, more wine, and my favorite craft beer!
My wife and I love the International EPCOT Food Wine Festival, so we decided to head over to EPCOT last weekend and enjoy a date night (day). We really enjoyed ourselves this year, as we started early and ate and ate and ate.
Usually we start in Mexico and work our way around. This year we decided to start to the right at Scotland and Hawaii. I am glad we did, because we actually got a chance to try different things, as usually we are too full to eat anything when we get on that side. Here are some of the items we tried:
Scotland: Seared Sea Scallop with Spinach Cheddar Gratin and crispy bacon with a BrewDog. Our thoughts: Delicious!!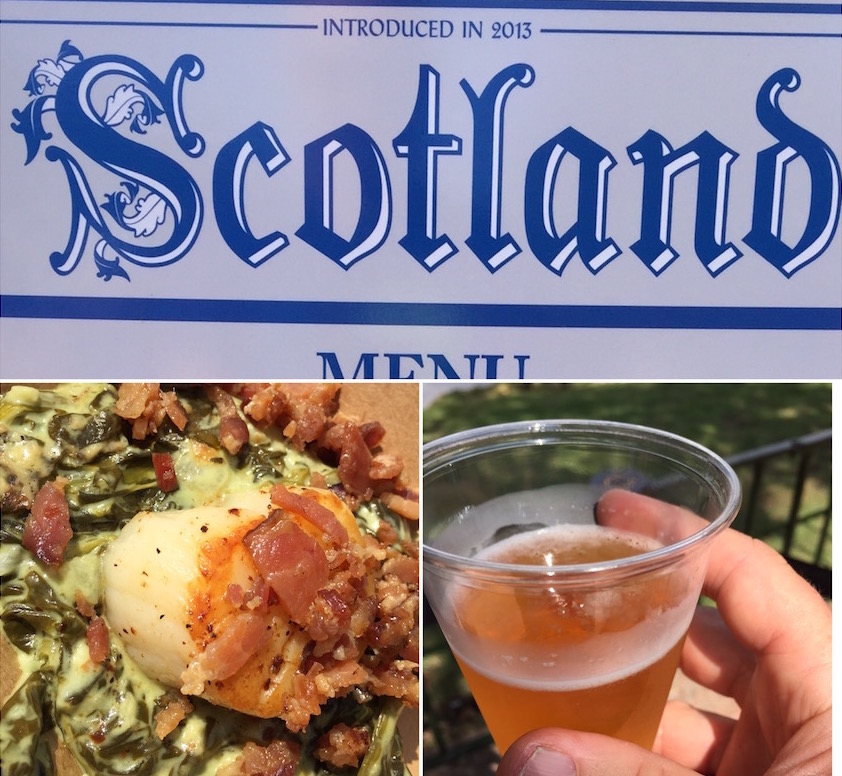 Hawaii: Kalua Pork Slider with Sweet and Sour pineapple chutney and Tuna Poke with Seaweed and Nori strings. Our thoughts: I love Hawaiian pulled prk, I am not sure what they do different, but it always a favorite. The Tuna Poke was probably the best raw tuna I have had. Outstanding!
EPCOT Food Wine 20th Anniversary
New Zealand: Steamed Green Lip Mussels with Garlic Butter and Toasted Bread Crumbs. Our thoughts: Not bad, wasn't a fan of the bread crumbs, but still good.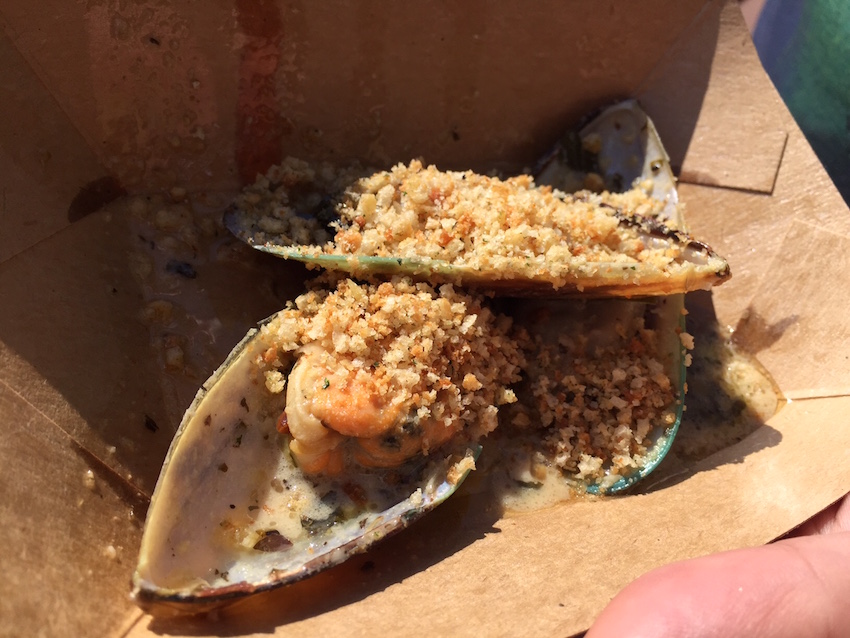 China: Chicken Pot Stickers. Our thoughts: This is a "can't miss" in my opinion, there is nothing better than authentic Chinese Pot Sticker. We get it every year!!
Germany: Roast Bratwurst in a Pretzel Roll and an Apple Strudel with Vanilla Sauce. Our thoughts: I absolutely love the Bratwurst, its one I get every year, but we have had better Strudel. It was ok, but something was just not right.
Fife and Drum Tavern (American Adventure): Mmmmhops Pale Ale. So, I had read that the Hanson Brothers Band, known for their teenybopper hit "Mmmbop" had opened up their own brewery, and of course they name one of their beers "MmmmHops". So I decided I would stop and try one. Our thoughts: Just like their music the Hanson Brothers beer is mediocre at best. Nothing special, but not bad either.
Japan: Spicy Tuna Hand Roll and a Tempura Shrimp Roll. Our thoughts: My wife and I love sushi, so we thought what a better place to get it. Ugh, not that impressive. I think we caught them on a bad day.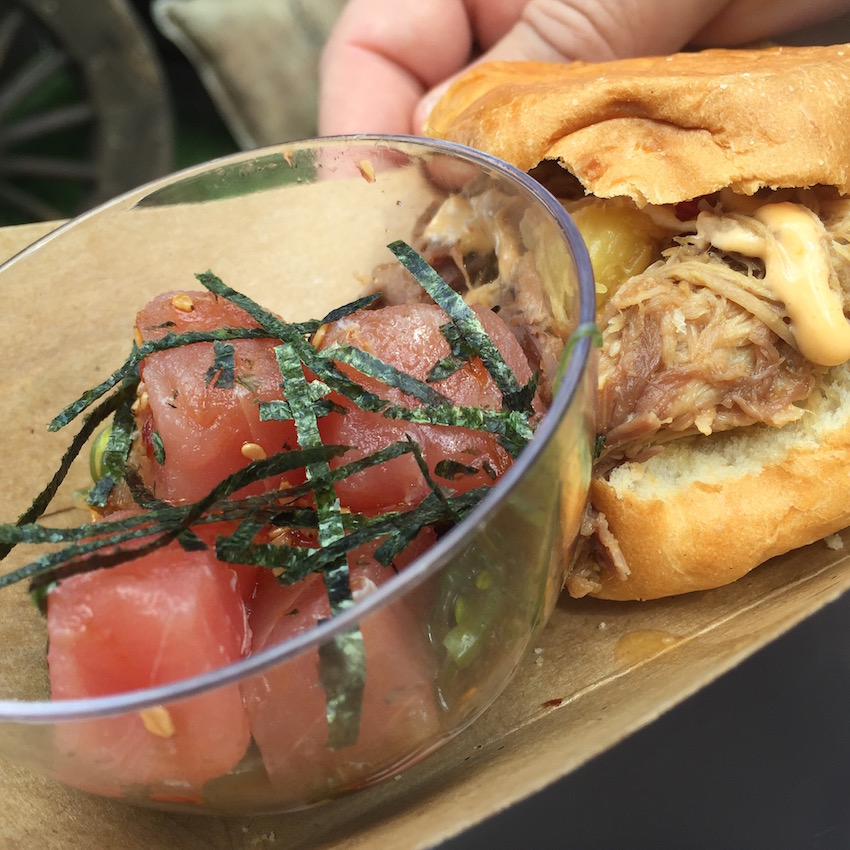 Belgium: 2 Belgium Waffles, one with warm Chocolate Ganache and one with Berry Compote. I also decided to get a beer flight. Our thoughts: The waffles were to die for. Absolutely delicious! The beers were ok, but I could have done without.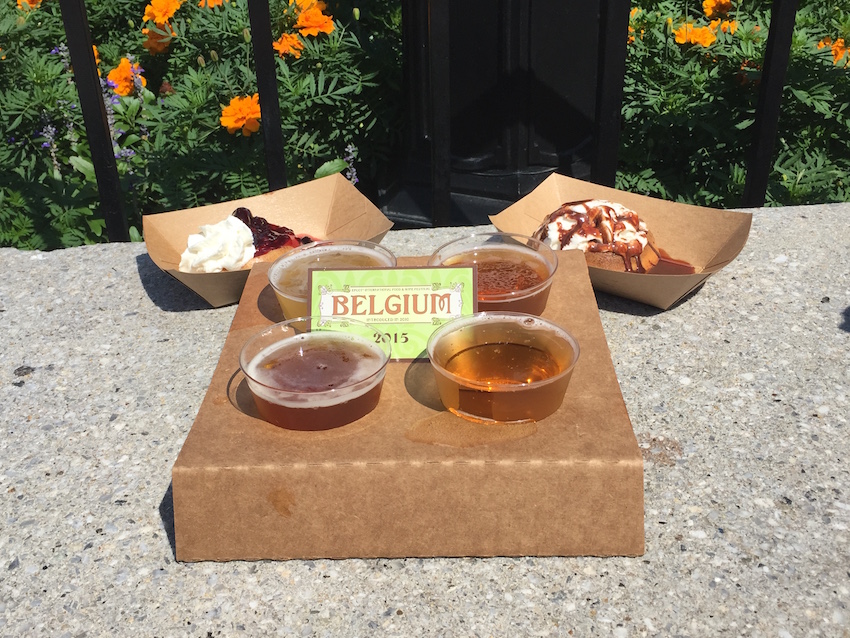 Canada: Canadian Cheddar Cheese Soup. Our thoughts: It wasn't what we had envisioned. It was more like a chowder than a cheese soup. But tasty none-the-less.
Hops & Barley (American Adventure): New England Lobster Rolls. Our thoughts: Absolutely delicious!! Best in show!! Do not miss this.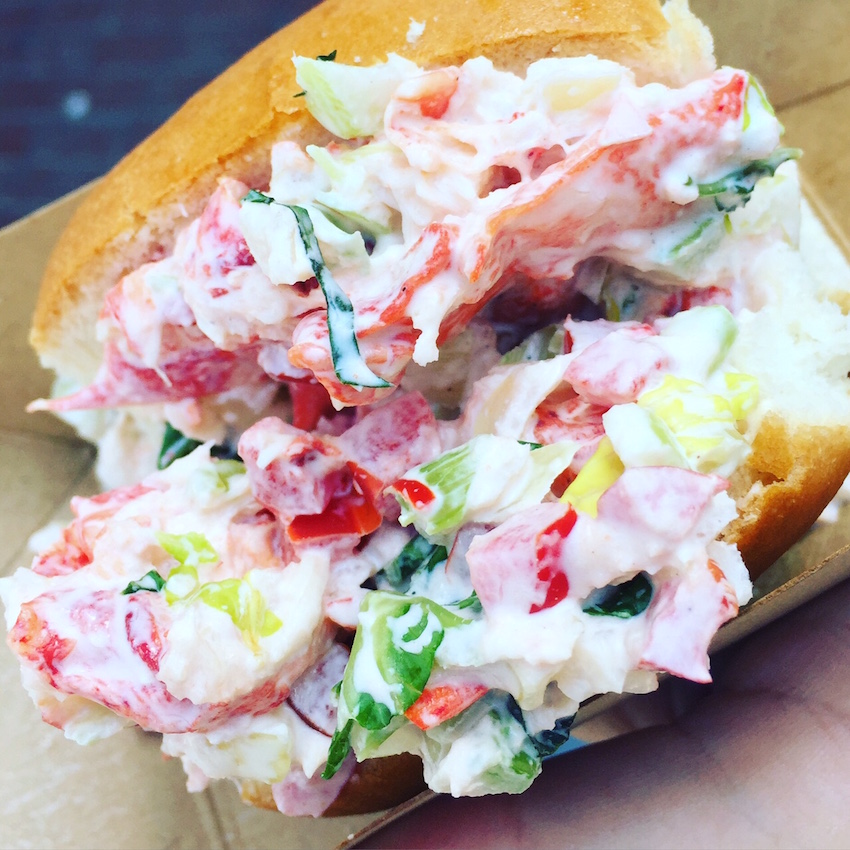 Our last stop was at the Craft Beer Pavilion. I purchased a flight of Florida brewed beer which included the Brew Hubs (Lakeland, FL) Keybilly Island Ale, Two Henrys (Plant City, FL) Blueberry Vanilla American Wheat Ale, Orlando Brewing Company's (Orlando, FL) Grateful Pumpkin Ale and Swamp Head's (Gainesville, FL) Wild Night Honey Cream Ale. Our thoughts: All were perfect!! Good beer!!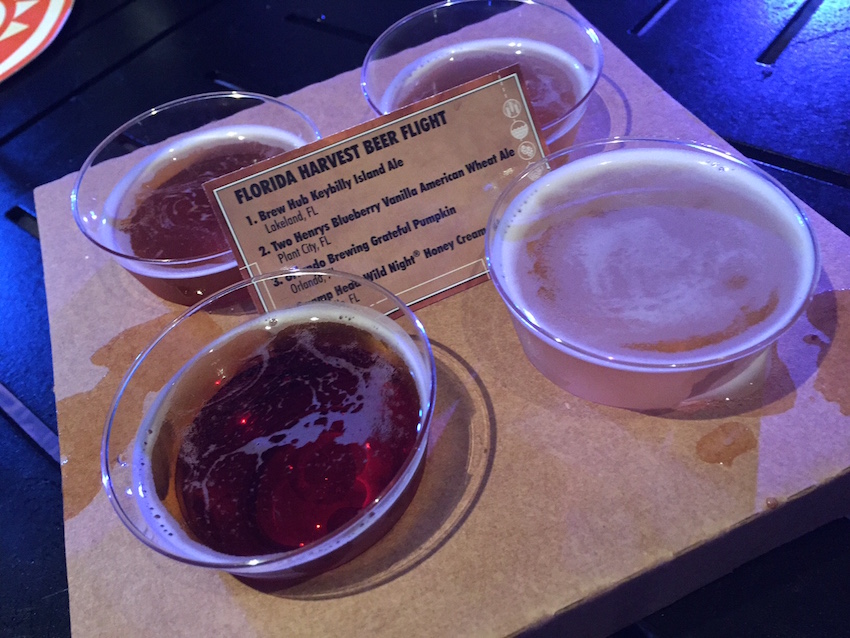 As you can see, we ate! We drank and enjoyed ourselves. If you haven't been out to Epcot's Food Wine Festival yet, I highly suggest doing so. One suggestion: If you plan to visit on the weekend, get there at 11AM when the showcase opens. The later in the day it gets, the busier it gets.
Have you been?? What are your favorites??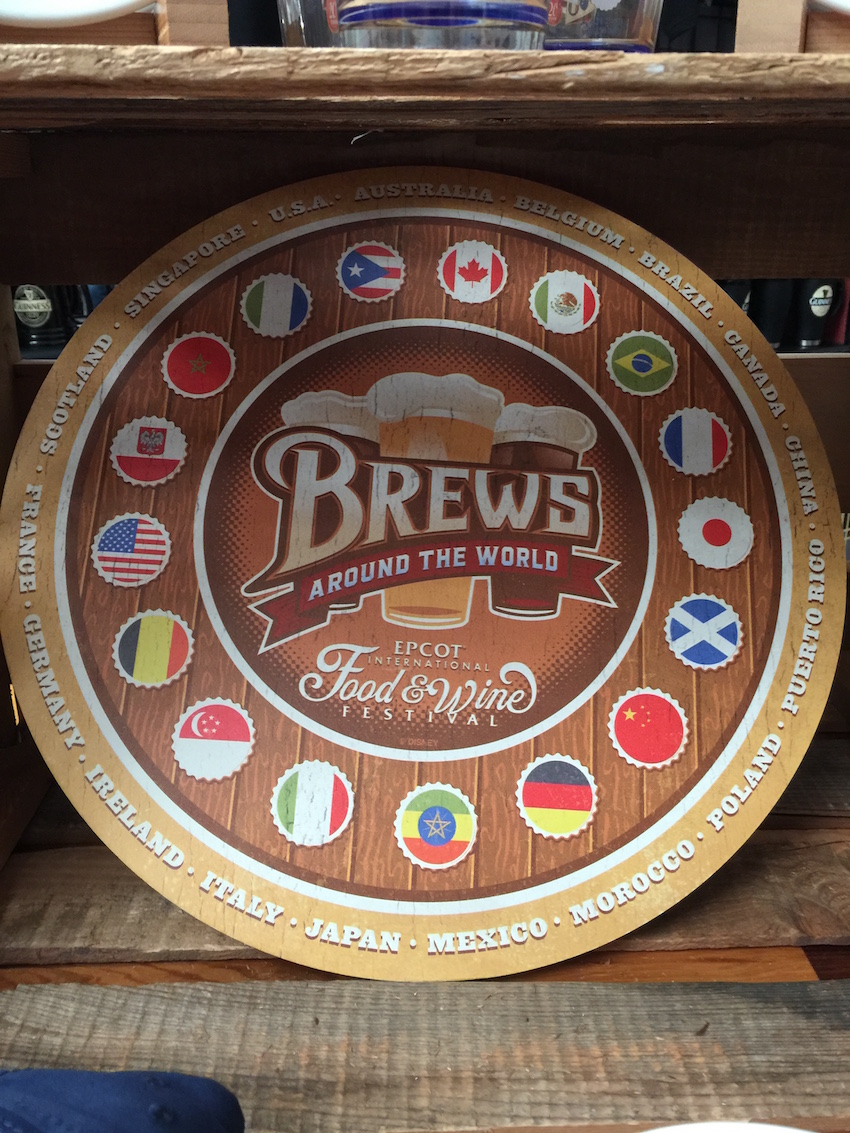 If You Enjoyed This Post, Don't Miss:

Covering Orlando & Central Florida
'Coast to Coast'
Daytona Beach • St. Pete Beach
• Clearwater Beaches •
Family Fun, Local Events,
Dining Reviews, Local Get-a-Ways,
Attractions, Discount
Ticket Opportunities & More!
EPCOT Food Wine 20th Anniversary
ShareOrlando.com | Share Orlando


950 Celebration Blvd, Suite H

Celebration Florida 34747