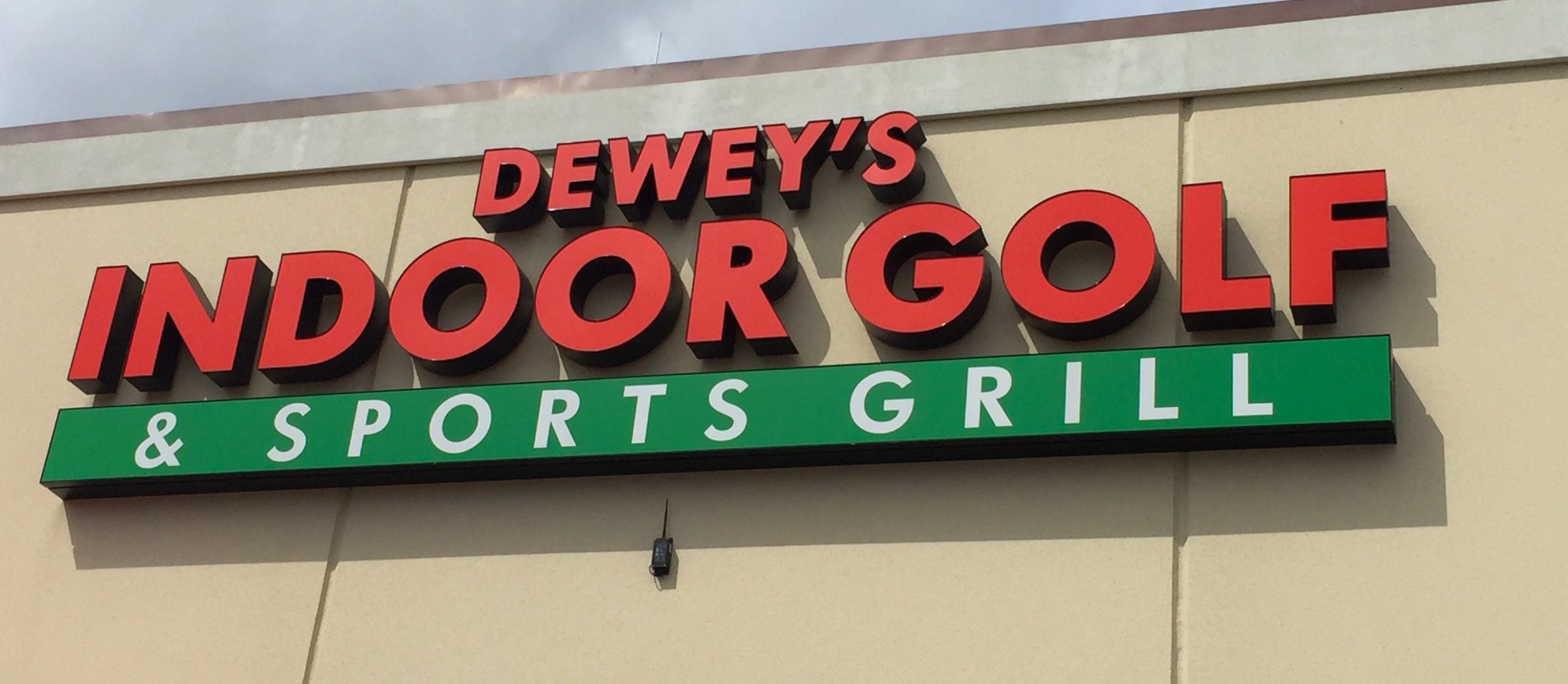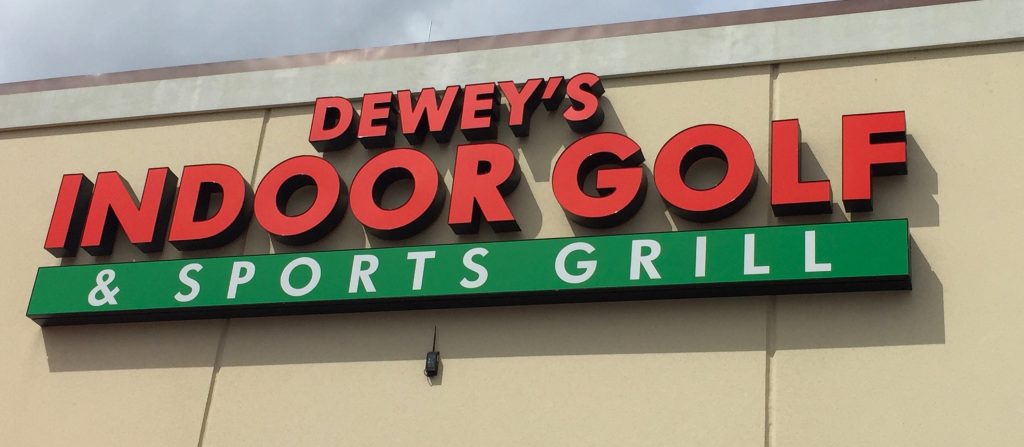 Deweys Indoor Golf and Sports Grill is one of Orlando's newest venues that makes for a great afternoon or evening. At Dewey's you can improve your golf game with the latest simulator technology, choose from a number of delicious menu items and enjoy your favorite drinks from their full service bar. Play 18 holes at your choice of 50+ Golf and Country Clubs from around the world, without leaving Orlando!
Dewey's Indoor Golf and Sports Grill
7220 Turkey Lake Road
Orlando, FL 32819
www.Deweysgolf.com
When I first heard about Dewey's I have to admit I wasn't sure what to think. As soon I walked in, I was blown away at how cool this place was. The atmosphere was awesome. It was definitely a sports bar with a golf theme, but oh so much more!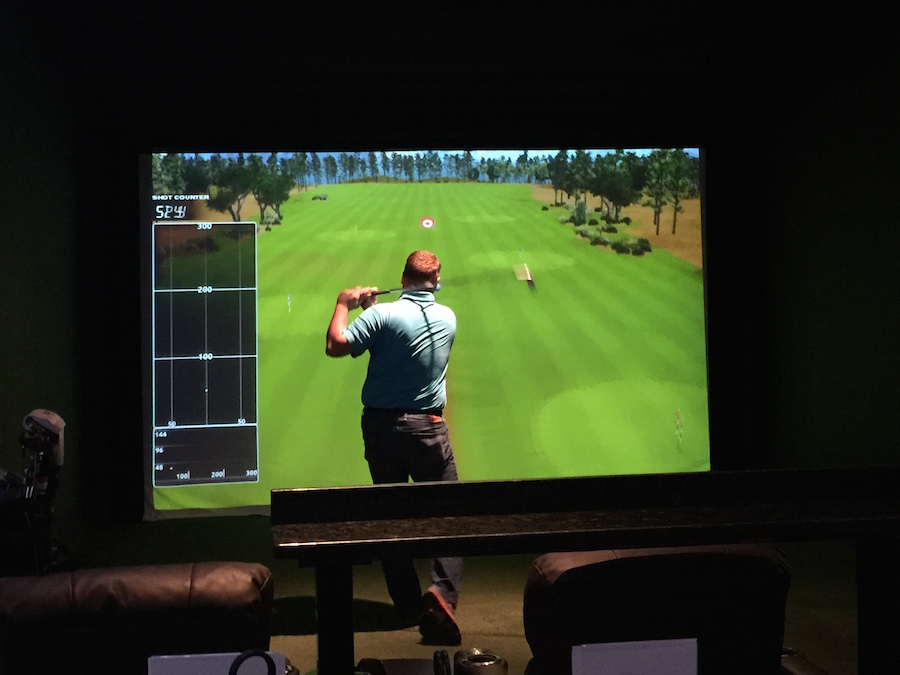 Looking around, there were a lot of big screen TV's so no matter where you sit, you have visibility to more than one at all times. While I was there, most of them were showing golf, but I was told that they usually feature the big sporting events on the weekends, depending on the season.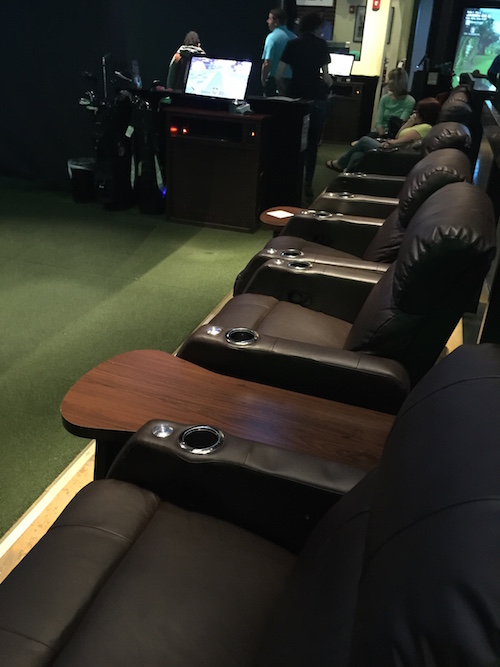 Then there were the golf simulation rooms. Wow! Each room has a huge screen, your own Tee Box and 4 theatre style leather chairs. Each room also comes with a full set of golf clubs or you are more than welcome to bring your own. Each room is rented by the hour ($49 – $69 per hour depending of the time of day) and can handle up to 8 golfers. Choose your course, enter the players names into the computer and you are off. Player one, places his golf ball down on the tee and tees off. Literally! I mean you actually hit the ball as you would on the course. The ball hits the screen in front of you and then it is shown on the screen. The flight, speed and distance and is all determined on how well (or how bad) you hit the ball. It is actually pretty cool technology. You continue through the course and even putt as if you were actually on the putting green. There are gradient lines on the greens that allow you to see how each green is sloped. Awesome in so many ways!
They also have an indoor driving range that basically works the same way. However on this driving range you can track launch angle, spin, angle of attack and more. It is also set up with additional cameras to fully analyze your swing.
Dewey's also has an amazing menu that features shrimp to steak and wings to salad. There is something there for everyone to enjoy.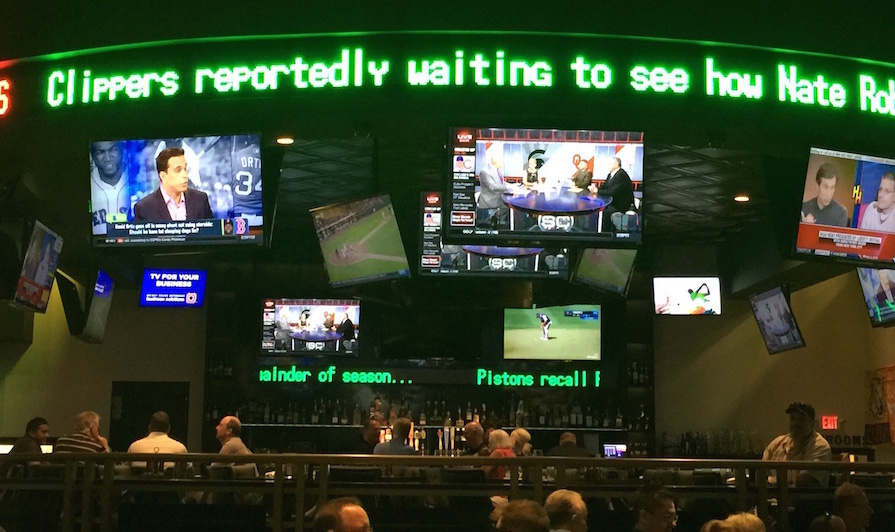 I highly suggest stopping by Dewey's, for an afternoon or evening of simulation golf, a few drinks, good food, or all three! You wont be disappointed.

Vacation Like a Local
950 Celebration Blvd, Suite H
Celebration Florida 34747