Hey there, foodie adventurers! Get ready to cast a delicious spell on your taste buds because Orlando's most enchanting dining event, Magical Dining, is back and bigger than ever! Brace yourselves for a culinary journey like no other, as more than 115 of Orlando's top-notch restaurants are rolling out their three-course prix-fixe menus at two magical pricing tiers – $40 and $60. Hold on tight; we're about to take you on a gastronomic rollercoaster that will leave you spellbound!
Dine with a Dash of Magic
From August 18th to October 1st, the city of Orlando will transform into a foodie wonderland with the return of Magical Dining. Now, you might wonder what makes this dining experience so magical? Picture this: you step into a charming restaurant where the air is filled with mouthwatering aromas, and the dishes that await you are nothing short of culinary masterpieces!
Whether you opt for the $40 or the fancier $60 tier, each three-course meal is designed to make your taste buds dance with joy. And guess what? The best part is that you're not just dining for yourself; you're dining for a cause! One dollar from every $40 menu and two dollars from every $60 menu go to this year's charity beneficiary – The Lifeboat Project, an organization that empowers survivors of human trafficking. So, you can savor your meal with a heart full of goodness!
A Cornucopia of Culinary Marvels
Orlando's culinary scene is growing faster than Jack's beanstalk! This year, Magical Dining has added 16 new restaurants to the mix, each with its unique touch of magic. From the delectable Italian fare at Bella Tuscany Ristorante Italiano – Ocoee to the mesmerizing Japanese BBQ at Gyu-Kaku, you'll be treated to a culinary adventure of epic proportions!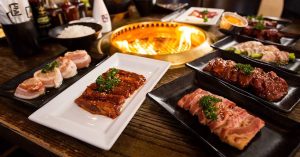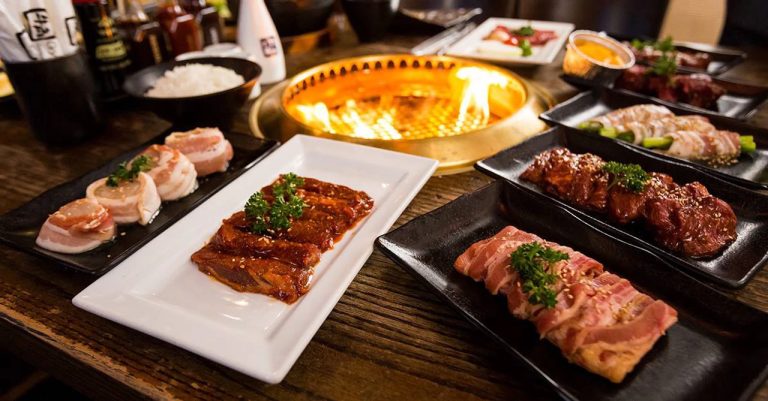 But wait, there's more! Seven restaurants recognized by the prestigious MICHELIN Guide are also joining the magical bandwagon. It's your chance to indulge in exquisite dishes at places like AVA MediterrAegean and BACÁN while feeling like a gourmet wizard!
Staycation Dreams Come True
Feeling like you want to turn your magical night on the town into an unforgettable staycation? Well, you're in for a treat! After you've savored your three-course delight, several hotels in the area are offering special savings for locals and Florida residents. From the luxurious Alfond Inn's Magical Experience Package to the irresistible 20% off staycation deals at The Lake Nona Wave, Melia Orlando Celebration, and others, you'll be sleeping in style and comfort!
Spread Magic and Joy
Dining at Magical Dining isn't just about having a fantastic time and treating yourself; it's also about making a difference in the community. By participating in this extraordinary event, you're supporting The Lifeboat Project, an organization that sheds light on the dark realities of human trafficking and helps survivors through vital aftercare programs and education. Together, we can create a better and safer world for everyone!
This year, Orlando's Magical Dining is sprinkling even more goodness by awarding $2,000 donations to six local nonprofits that provide essential services and resources to abuse survivors in Central Florida. We're casting positive vibes all around!
Reserve Your Spot at the Magical Table
Are you ready to embark on this enchanting culinary adventure? The menus are live at OrlandoMagicalDining.com, waiting for you to explore and make reservations. Whether you're a food aficionado, a curious wanderer, or someone with a heart for charity, Magical Dining is the event for you! Be sure to book early to secure your preferred dates and times – we wouldn't want you to miss out on the magic!
So, mark your calendars for August 18th, gather your foodie fellowship, and get ready to be bewitched by the flavors, experiences, and the joy of making a difference at Orlando's Magical Dining!
If You Enjoyed This Post, Don't Miss:
Covering Orlando & Central Florida
'Coast to Coast'
Daytona Beach • St. Pete Beach
• Clearwater Beaches •
Family Fun, Local Events,
Dining Reviews, Local Get-a-Ways,
Attractions, Discount
Ticket Opportunities & More!
Indulge in Orlando's Magical Dining Extravaganza!
ShareOrlando.com | Share Orlando